Marjorie Maddox Tunes in to Tragedy
Life, death, joy, and fear are all put under the microscope in this studious collection.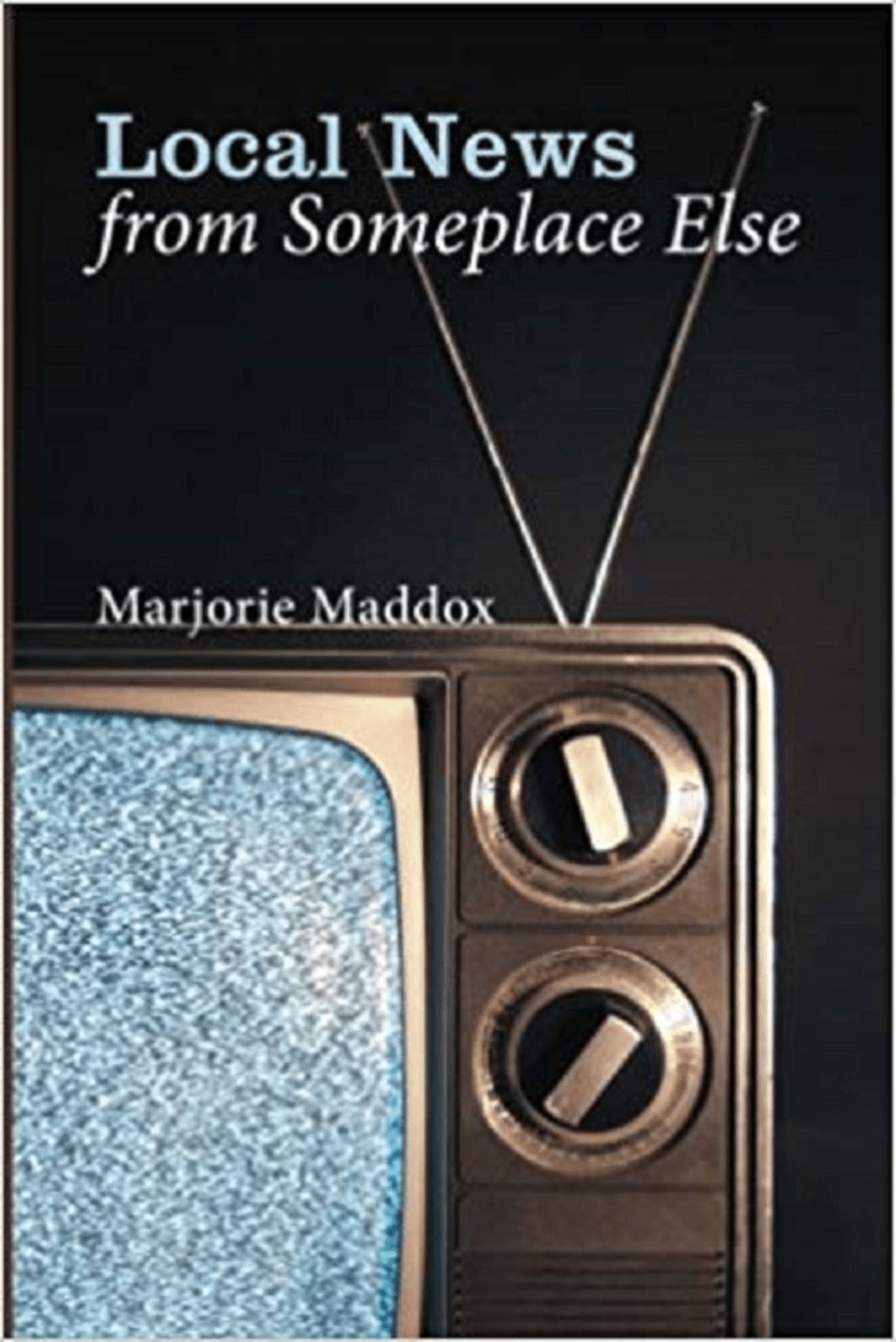 Marjorie Maddox's 2013 publication Local News from Someplace Else, published through Wipf and Stock, examines wanton destruction and new life as it tries to shoulder its way around old disasters. Through her precise, investigative language, (which will cause readers to imagine a reporter is diligently sharing tragic details with them) Maddox provides a chronicle of history. At the same time her work realizes that the past must be moved aside in order to gain access to the rewards of the future.
Poet Todd Davis remarks that the pages found within this collection "...move with faith and grace through the violent landscapes of contemporary America..." While it is true that Maddox's book opens with one of the most awe inspiring moments of destruction in American history, she reminds readers of "...the ordinariness of death." Death is, really, a "simplicity so boring we relax in it," and Maddox delivers happiness to her readers with quick shocks of joyful poetry which she has scattered throughout the bleak environment her readers will find themselves traveling in.
This book recognizes that the natural process of moving on can actually be a shock in and of itself. No matter how all encompassing humans imagine their tragedies to be, those dark moments all inevitably become part of the past. Maddox illustrates this by smattering her more joyous pieces throughout the book's second movement and then making them more abundant in the third and final section. But Maddox does acknowledge that even after a tragedy has descended before drifting off like a summer storm, its after affects can still be felt, haunting its victims throughout time. The delicate yet impactful line, "all summer I listen / for clouds cracking open with you..." perfectly encompasses this sentiment.
"Anniversary Coffee" appears in the second movement of the book and its adorable nature is unexpected after such somber pieces as "Pennsylvania September: The Witnesses" and "Cancer Diagnosis." Even the language of this piece is different from Maddox's more gloomy poems. The warm glow of tried and tested love is set in a diner under "...the Pennsylvania sky..." which "...threatens no one..." Readers themselves will smile as they read "...those behind the counter...smile at how we smile / at each other's drenched winsomeness."
A sheer appreciation for life and all its foibles continues in "Mona Lisa." Anyone who has helped raise a child will recognize the intense pleasure of the speaker as she watches "...the epiphany / sparkling my daughter's eyes, / the sad joy that lets her see / all that the world is." Later in the text, the deviant thrill of simply being alive is electric right from the first stanza of "A.M. : Inside And Out" as the speaker notes, "Here is the landscape of my son, / prying open the horizon with his grin; / of my daughter, / trying to crack the sun / with her large laughter." When readers come to the close, they will realize life is a circus, and "the big top twirls closer, juggling pain."
Filled with death, fear, sadness and ultimately joy, Local News from Someplace Else is a fitting and respectable addition to any bookshelf. Its wide emotional range and various poetic forms lends itself to all readers, no matter their mood. Though it must be said, residents from Pennsylvania may feel a particular loyalty to this expansive collection.
Local News from Someplace Else as well as her collection Perpendicular As I, which won the Sandstone Book Award, are both available for purchase on Amazon.com. In addition to reaching great heights as a poet, Marjorie Maddox is the Director of Creative Writing and Professor of English at Lock Haven University.