Margaret Mitchell: author of Gone With the Wind
She broke her ankle and made a fortune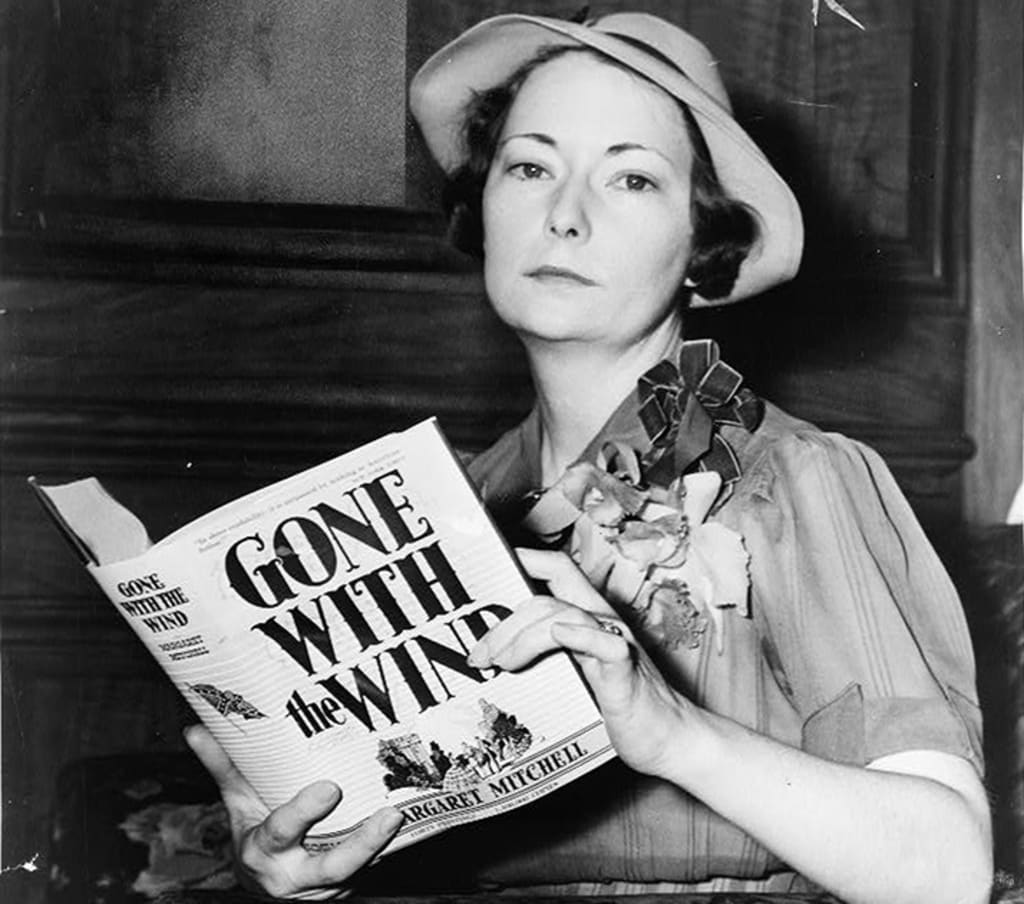 Margaret Mitchell only wrote one novel that anyone has ever heard about, but that one ("Gone With The Wind") was enough to make her name universally known, not least because of the blockbuster motion picture that was made from the story.
She was born in Atlanta, Georgia, in 1900. Her father was an attorney and her mother, named Maybelle, was a woman of Irish ancestry who apparently had flame-red hair and a temperament to match. It would appear that much of the character of Scarlett O'Hara derived from Margaret's mother.
Margret Mitchell grew up in a town that contained many people who remembered the events of the American Civil War, during which, in 1864, Atlanta had been evacuated and most of the buildings destroyed by fire. The people had had to start all over again after the War was over.
Margaret experienced tragedies of own during her young adulthood. Her fiancé was killed during the First World War in 1918, her mother died in 1919 and her father suffered severe health problems soon afterwards. Margaret was therefore unable to complete her studies at Smith College.
She married in 1920, but her husband treated her with cruelty and they divorced in 1924. The character of Rhett K Butler is probably a close parallel of her first husband, who was known as Red K Upshaw.
Margaret's second marriage, which began in 1925, was much happier. Husband number two was John Marsh, a journalist.
Margaret used her birth name (abbreviated to Peggy Mitchell) for her work as a writer on local newspapers, for which she contributed columns and interviews.
It was while she was laid up with a broken ankle in 1929 that she started work on her novel, which was based on the events of the Civil War. She worked quickly and completed the first draft in only a few months. However, she then did nothing with it and left the manuscript in a cupboard.
Six years later, in 1935, Margaret was asked to show an executive from the publishing firm Macmillan around the town. This was Harold Latham, who said that he was on the lookout for possible new material. She mentioned her stored-away novel and he asked to see it.
Latham was so impressed by what he saw that he had it rushed into print. Gone With The Wind was an instant success and became a runaway hit, heading the bestseller list for two years after its initial publication in June 1936. It led to a Pulitzer Prize for Margaret Mitchell and an 18% bonus for all of Macmillan's employees!
Hollywood soon expressed an interest and Margaret was able to sell the film rights to MGM for $50,000. The film, directed by David O Selznick, came out in 1939. It is reckoned to have been, in financial terms, the most successful film of all time.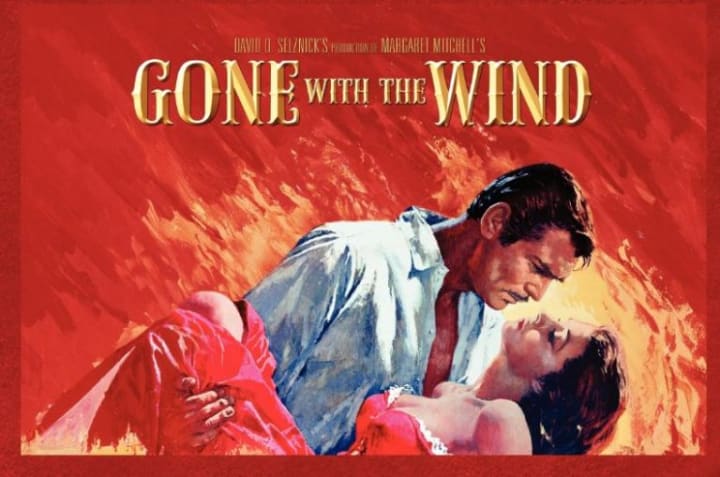 Much of the film's success, apart from the poignancy of the story and the brilliant writing, was down to the inspired casting of Clark Gable as Rhett Butler and Vivien Leigh as Scarlett O'Hara. Gable was already an established star but Leigh, a young British actress with no Hollywood credits to her name, was unknown to American audiences, and had actually suggested herself for the part.
The film version of Gone With The Wind followed the book reasonably closely, but toned down some of Margaret Mitchell's pro-Southern prejudices. She had, for example had Rhett Butler riding proudly with members of the Klu Klux Klan. The book's reputation has suffered in more recent years from accusations of racism, and Margaret Mitchell's former home in Atlanta has been targeted by would-be arsonists.
Margaret Mitchell was feted as a literary genius and did not feel prompted to write anything else after Gone With The Wind. Indeed, the only other manuscript known to bear her name was a considerably inferior novel that she wrote when aged only 16; "Lost Laysen" was eventually published in 1996.
Margaret Mitchell died in 1949 as a result of being knocked down by a car while crossing the street near her home. She was known to have been somewhat absent-minded while out walking, and the accident was almost certainly her fault. However, this did not stop the car driver from being imprisoned for manslaughter – his misfortune was to collide with a careless pedestrian who just happened to be internationally famous.
Margaret Mitchell certainly counts as one of literature's "one-hit wonders". If she had not broken her ankle in 1929 it is quite possible that she would not even have been that.
literature
About the author
I am a retired librarian, having spent most of my career in academic and industrial libraries.
I write on a number of subjects and also write stories as a member of the "Hinckley Scribblers".
Reader insights
Be the first to share your insights about this piece.
Add your insights