'Luca' Review—A Heartwarming Beauty
No spoilers!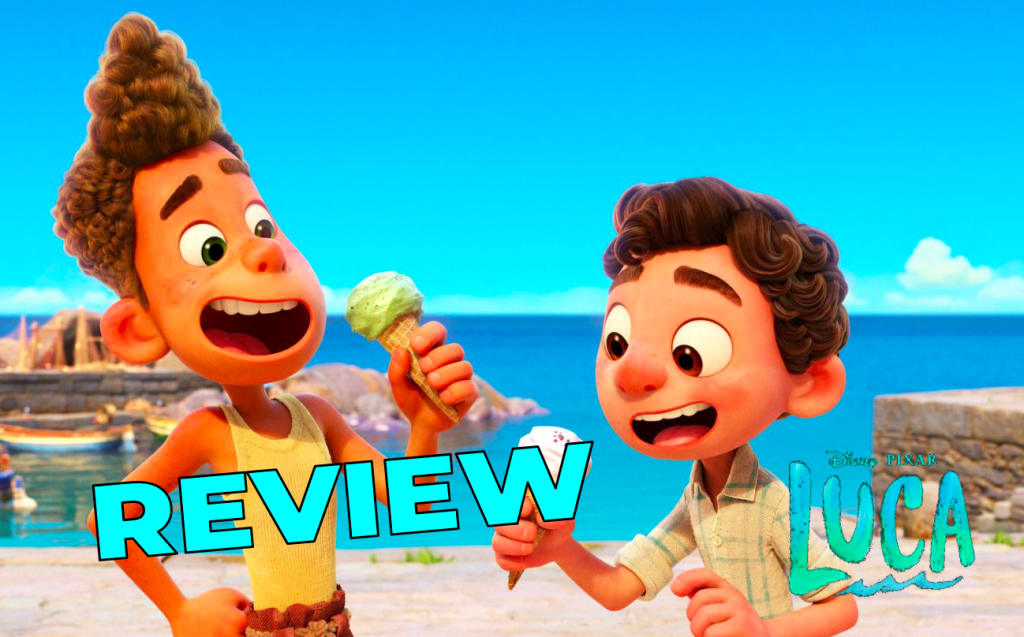 Pixar has always been my favorite animation studio, and they have blessed us all again with a Disney+ original, Luca. This film comes to us from long-time storyboard artist Enrico Casarosa in his feature directorial debut. Our story follows two young boys having fun in an Italian summer as they must hide the fact that they are sea monsters in a city that fears them.
This is a unique idea and one that writers Jesse Andrews and Mike Jones clearly had a lot of fun with. Our main characters, Luca (Jacob Tremblay) and Alberto (Jack Dylan Grazer), only look like humans when they're dry, so they can't get wet, which leads to some pretty entertaining scenarios throughout the film.
While Luca is not one of Pixar's better films, and it isn't the most ambitious story they've told, this is a heartwarming beauty that takes a life of its own depending on how individual audience members perceive the story and how they connect it to their own lives.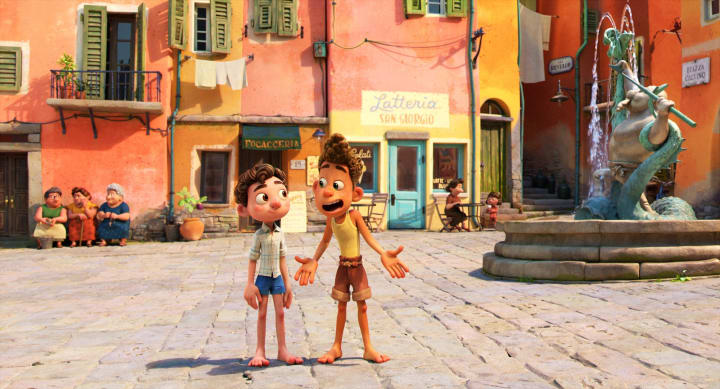 Right from the beginning, you get some nice surprises while also getting classic Disney/Pixar magic. This is one of the only Pixar movies to feature a 16:9 aspect ratio, and as usual with their recent films, we have gorgeously animated, photorealistic landscapes that look absolutely incredible.
The film has a beautiful feel to it, spending a lot of time with Luca and Alberto as they form a truly endearing friendship. This movie spends a lot of time with these two and their relationship with Giulia (Emma Berman), a young adventurous racer who befriends our leads.
Luca offers the whimsical, supernatural nature of a Studio Ghibli movie, and you can see the influences of their work in this film. For example, the town the film is set in is Portorosso, a reference to Hayao Miyazaki's Porco Rosso. The movie offers many gems like this while also capturing a lot of heart within its story.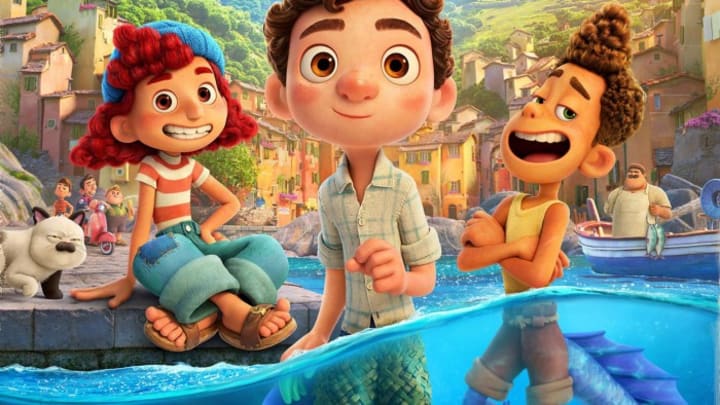 This is a film that may turn some viewers away due to how unique the storytelling is. It's a story that can meander from time to time, as the stakes feel very low, and we don't really know what will happen if the characters fail at their goal, but it's not very compelling.
We also have a subplot where Luca's parents (Maya Rudolph, Jim Gaffigan) try to find him in Portorosso. This subplot leads to genuinely hilarious scenes, but the film may have needed a few more character moments in the first act to set up Luca's relationship with his parents and their dynamic.
Also, the film makes an odd choice to have nearly every character speak with an American accent, except for the villain, Ercole Visconti (Saverio Raimondo). Ercole speaks with an Italian accent, and he's a bully who wants to win a race. He's essentially just Chick Hicks or Jackson Storm from the Cars films, and there's nothing inspired to him, making him feel a bit weak.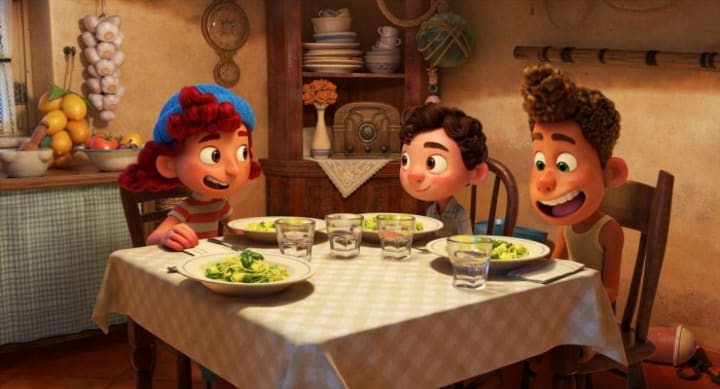 But much like In the Heights, this is a fantastic movie to kick off the summer. The film picks up considerably in its final act, which throws obstacles at the characters that they have to overcome. The characters make hard choices, and the way everything is resolved ends up being quite beautiful.
This movie is about being afraid to let people know about your true self and how it feels to be different from society and worry that not everyone will accept you. Luca can easily be interpreted as an allegory for the LGBTQ+ community and what it's like for these individuals before they come out to society.
When you look at the film this way, every scene takes on a profound meaning, with so much beauty in every frame with the direction. It's a nostalgic movie about the glory of summer vacation and childhood friendships, and with the extra layer of an LGBTQ+ allegory, this is the perfect movie for Pride Month and the summer season.
Grade: ★★★★☆ [8/10, B]
Luca is now streaming exclusively on Disney+.
review
About the author
Film critic. Lover of Pixar, Harry Potter, Star Wars, Marvel, DC, Back to the Future, and Lord of the Rings.
For business inquiries: [email protected]
Reader insights
Be the first to share your insights about this piece.
Add your insights