Love & Other Drugs - A Movie Review
The subject matter of 'Love & Other Drugs' is a vital topic for all couples.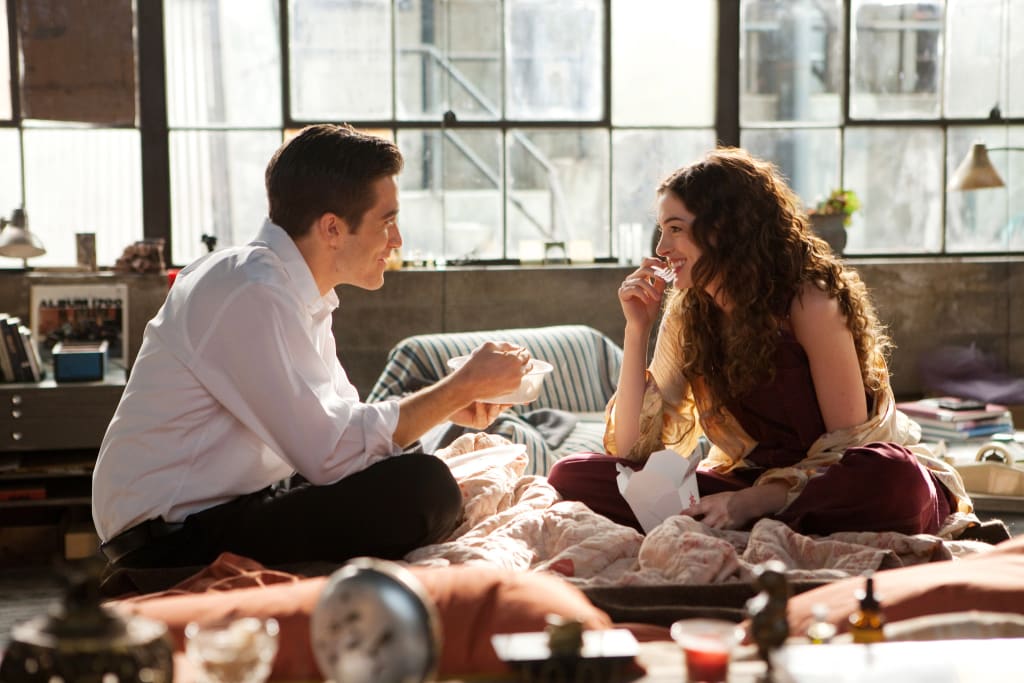 You're still yourself. Life goes on.
Love & Other Drugs is a 2010 film. Jamie Randle, a medicine peddler, flirts with Maggie Murdock, a young woman suffering from Parkinson's Disease. Their relationship teaches the couple about love and supporting one another in difficult times.
I put Love & Other Drugs on my watch list as soon as I discovered who was starring as the main characters. The subject matter of Love & Other Drugs is a vital topic for all couples. This movie amplifies an impactful topic about romance and health. Love & Other Drugs is about two people learning to connect.
Jake Gyllenhaal and Anne Hathaway are an acting pair that I never realized I needed to see together. They developed striking chemistry. Jamie Randall is a womanizer who unexpectedly falls in love with Maggie. Gyllenhaal has a starling ability to convey vulnerability and growth which adds depth to the film.
It is Hathaway's compelling performance that sells the film. Maggie is quick to shove anyone away if they dare take pity on her. Hathaway studied up on her part as a woman with early Parkinson's Disease. She spent time with actress, Lucy Roucis who had Parkinson's Disease.
Hathaway is incredible in the progression of her character's disease from irregular movements, posture, and struggle to holding objects. The scene where she spontaneously broke down after smashing a glass was heartwrenching and solid acting.
I never realized how many small roles Josh Gad had before his Frozen fame. He gets the best supporting character award. He is hilarious as Jamie's younger brother. Since he is couch surfing, Josh's stay is not at the right time listening to explicit sounds in the next room.
More credits include Oliver Platt, Hank Azaria, Gabriel Macht, and Judy Greer. Greer has a small role but she is not used to her full potential. There are several small roles in the film. The late Roucis has a memorable scene talking about her disease at a Parkinson's convention, making funny jokes in her speech.
Love & Other Drugs is not your typical romance film. Edward Zwick did an excellent job in the film's authentic portrayal of Parkinson's Disease. He allowed viewers to connect with the characters. We don't have many films about Parkinson's. This film doesn't hold back from showcasing the negative effects of the disease.
This film is more about the connection between the main characters and how to make things work in a relationship, especially when sickness is involved. One scene that is heart-crushing is when an older man tells Jamie about how his wife's Parkinson's has made their marriage difficult, even admitting that he'd never experience it all over again.
Don't let a disease stop you from living life. Learn to overcome the obstacles and make the best of it. Most importantly, never let a disease hinder you from love. The film does show the ups and downs of Jaime and Maggie's relationship which adds more of an impact. Love & Other Drugs is a tremendous example of couples working out their relationship in the midst of illness.
Love & Other Drugs contains explicit nudity and sex scenes that are not suitable for all audiences. The film ultimately balances sensuality with a serious subject matter. The chemistry between Gyllenhaal and Hathaway made their on-screen romance genuinely captivating. These scenes are important to the film and highlight the character's vulnerability.
It's a sad film but Love & Other Drugs is worth seeing. The film is worth it for Gyllenhall and Hathaway's critically acclaimed performances. Find the movie streaming on Hulu.
About the Creator
Writing has been my passion since I was 11 years old. I love creating stories from fiction, poetry, fanfiction. I enjoy writing movie reviews. I would love to become a creative writing teacher and leave the world inspiring minds.
Reader insights
Be the first to share your insights about this piece.
Add your insights