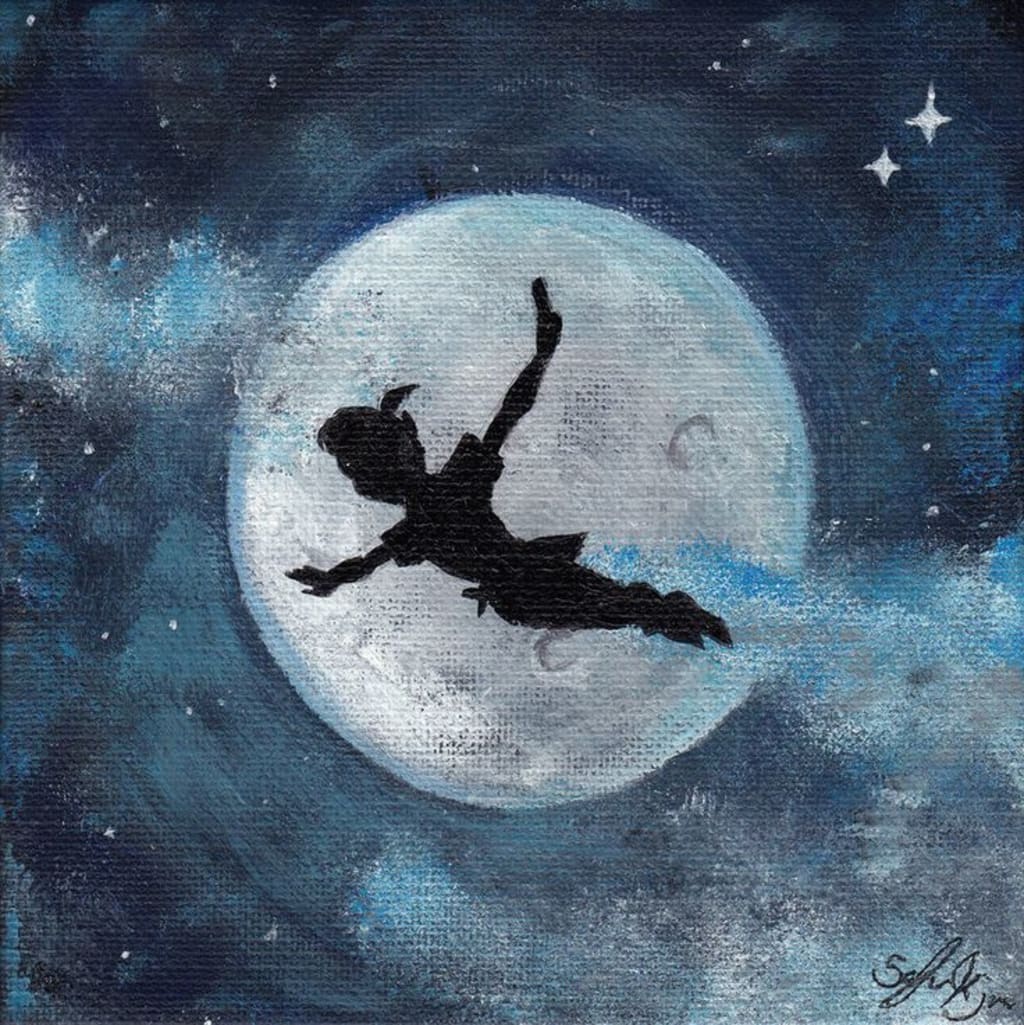 "Second star to the right and straight on 'til morning."
Sometimes I like to imagine life in Never Land, where there is magic and where you will never grow up.
I would love to hang out with Peter Pan and the lost boys, to play with the Indians and talk to the mermaids.
I want to learn how to fly and I want to see Tinker Bell getting angry and jealous.
There is something that Peter says in Disney's version of the story: "Once you're grown up, you can never come back."
Of course, when I was a child I never understood the important meaning of this simple sentence.
Peter is telling that you will never have your childhood back, your creativity, the innocence that allows you to fly, will die.
And when the magic you have inside dies, there is nothing you can do. You feel it, you are able to see how the pixie dust is going away with the wind of childhood. You suddenly feel empty and you struggle.
You want that pixie dust back, but you are not able to believe in pixies anymore.
And here is when you turn into Captain Hook. An angry and frustrated man that cannot fly anymore, his main goal is to defeat the young Peter Pan and keep Never Land all for himself.
I always wondered why the Captain acts in this way, why does he want to harm a child and ruin an incredible place like Never Land?
Now that I have grown up, I cannot blame him. On the contrary, I completely understand him and feel his sorrow.
Never Land is what we lost in our adult life, our imagination, our innocence. A place that every child has inside, where magic is real and where a happy thought can make you fly.
Peter Pan is what we want to be with all our heart, but we cannot.
Captain Hook wants to take back what once was his, that magical land, and stay there for good. And kill Peter Pan, because he does not want to see what he has lost with the slowly passing of time.
I have to be honest, I would do the same.
Then, there is the crocodile that ate Hook's hand. The creature is looking forward to eating the rest of him. He swallowed an alarm clock years before and the Captain is terrified by the sound the crocodile makes, so he keeps running away and looking for Smee's protection.
That is the sound of death. The constant tick-tock you hear when you start facing the truth: there is no going back. You can only age and, eventually, die.
No one can save you from this, not even your best and loyal friend. Not even your family.
You just want to run to Never Land and hide there for good. The crocodile cannot find you in the woods, the tick-tock will finally stop.
Growing up is difficult, facing the difficulties of life, the responsibilities you have to carry day by day can make you fall into a deep ocean of loneliness and depression.
Sometimes I feel so alone that I feel the need to talk to Peter Pan. So I leave my window open, hoping his shadow will accidentally end up in my empty bedroom.
I still believe in magic, I want to have faith in magic and have happy thoughts. Maybe I am still a child inside and I can fly away from adulthood and go straight to where I belong.
I am a Lost Boy and Never Land is home to Lost Boys like me.
Reader insights
Be the first to share your insights about this piece.
Add your insights