Lindsay Hartley- What you need to know about the temporary Sam McCall on 'General Hospital'
The actress will take over for Kelly Monaco for at least two weeks.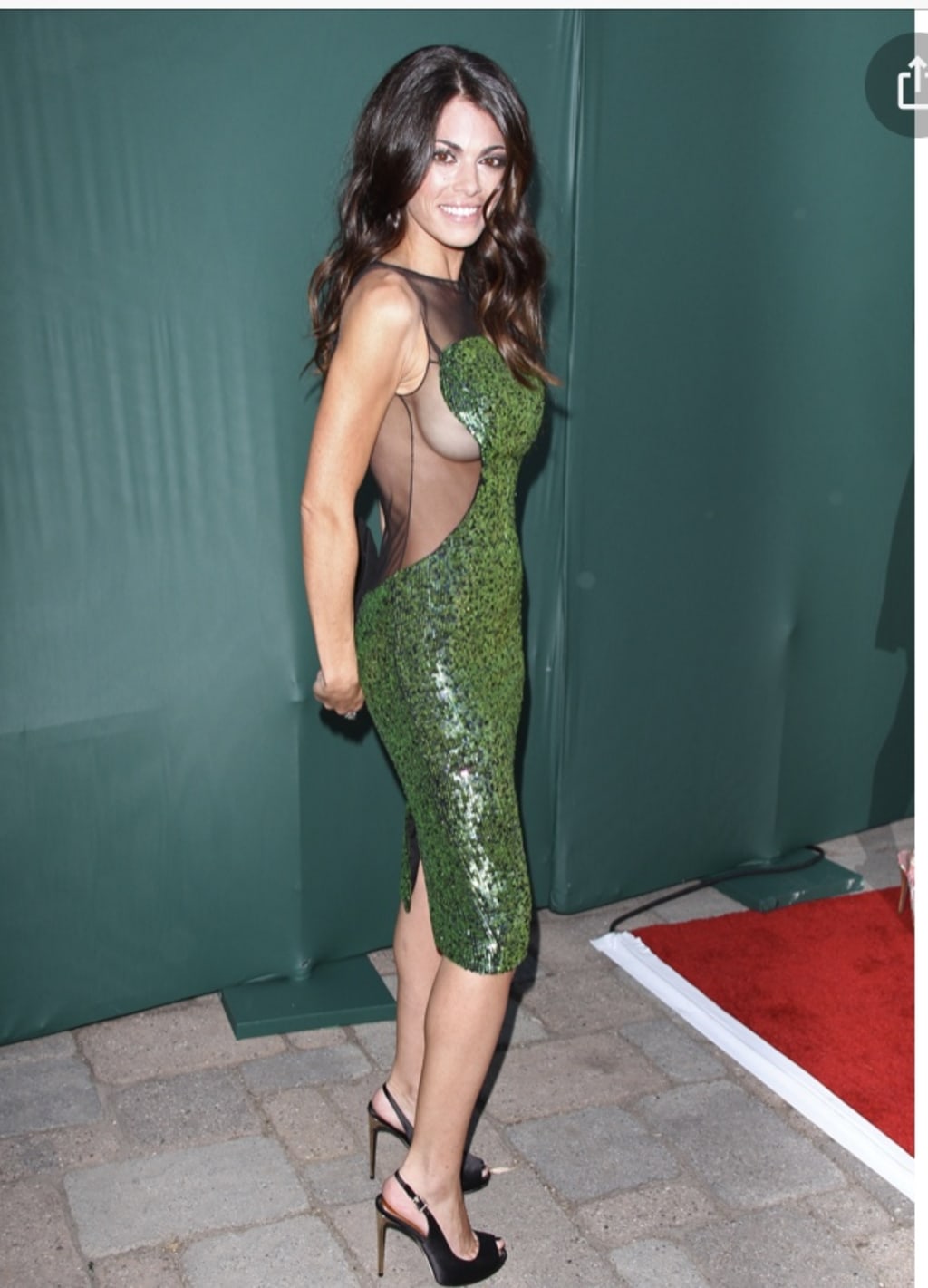 Lindsay Hartley will join the GH cast.
Soap Dirt, TVLine and Soaps She Knows are all reporting that actress Lindsay Hartley will take over the role of Samantha McCall for two weeks on General Hospital. This news is seemingly being lost in the shuffle of the soap world buzzing about Kelly Monaco who currently the role. Monaco was sent home from the GH set and told to quarantine for 2 weeks. This has caused speculation that she tested positive for the coronavirus. Adding insult to injury, is the fact that Soap Dirt ran an article a few weeks back saying a trusted set insider revealed that two women in the GH cast had indeed tested positive for COVID. Kelly Monaco's name was mentioned as possibly one of the two.
This is because her good friend Shana Moakley went public with being infected with the coronavirus. The rumor mill suggested that the General Hospital star may have caught the virus from her pal. Kelly Monaco has not addressed any of this, but her mom, Carmina went into mother bear mode to defend her. She tweeted that her daughter was "safe and healthy" and added Kelly was sent home because she had a reaction to wearing a mask because she is claustrophobic. In the midst of all the speculation about what is going on with Monaco, General Hospital fans should not forget to show some love to Lindsay Hartley who will step into the role for two weeks.
Some fans of the popular actress are already tweeting that Kelly Monaco is the one and only Sam but they should remember that this is Showbiz. Actors and actresses walk away from roles or are let go from their contracts all the time. In the flip side Monaco has said that she has received hateful tweets because some viewers don't understand that Sam McCall is just a role she plays and confuse her with her character. Lindsay Hartley will be stepping into a hot mess and needs all the support she can get during her tenure in Port Charles. Hateful fans should not be attacking her because she will simply be doing a job. Here are some facts about the beautiful actress who will be joining the ABC daytime drama.
She was born Lindsay Nicole Korman on April 17, 1978. If she looks familiar it's because she is a soap vet having portrayed Theresa Fitzgerald Lopez, Crain, Winthrop on Passions, Cara Castillo on All my children and Arianna Hernandez on Days of Our Lives. She later went on to have roles in a number of Lifetime movies. From 2004-2012 the actress was married to Justin Hartley who portrayed Adam Newman on The Young and the Restless. She initiated the end of her marriage citing irreconcilable differences. The couple shared custody of one child.a daughter.
The character she will be taking on is a complex one on General Hospital. Sam cane to Port Charles as a grifter who had swindled men out of money in order to help her mentally challenged brother Danny. She was romantically involved with Sonny Corinthos and Jasper Jax who oth have children with Carly. Sam has been in a longtime relationship with Jason who is best friends to both Carly and Sonny. Samantha was not involved in any front burner storylines prior to the hiatus from taping. She had slapped her dad Julian Jerome upon hearing that he married Nelle Benson. Sam and Jason, along with Spinelli are trying to prove that Peter August framed Liesl Obrecht for the death of Drew Cain and attempted murder of Franco Baldwin and Andre Maddox.
Sam and Jason are still unable to go public with their romance because she is on probation and he is a felon. Viewers have been hoping this will be resolved and the couple can express their love openly once more. Sam and her sisters have been micromanaging and even staged an intervention with their mother Alexis. Sam actually hates her father Julian and every chance she gets she lets him know. None of this is so important that Ms. McCall could not simply be absent for a few weeks. Obviously the recast is because the powers that be have a storyline where this character is pertinent . Be sure to watch General Hisputal on Monday August 1, because this will be the first new episode to air since the shut down.

Cheryl E Preston
Cheryl is a poet, freelance writer, published author and former Newspaper columnist. She has degrees in Psycology and Biblical studies. She enjoys sharing natural cures, and Nostalgia related info. Tips are greatly appreciated.
See all posts by Cheryl E Preston →