Kelly Monaco's mom reveals COVID mask triggered her claustrophobia
General Hospital actress quarantined by doctors for two weeks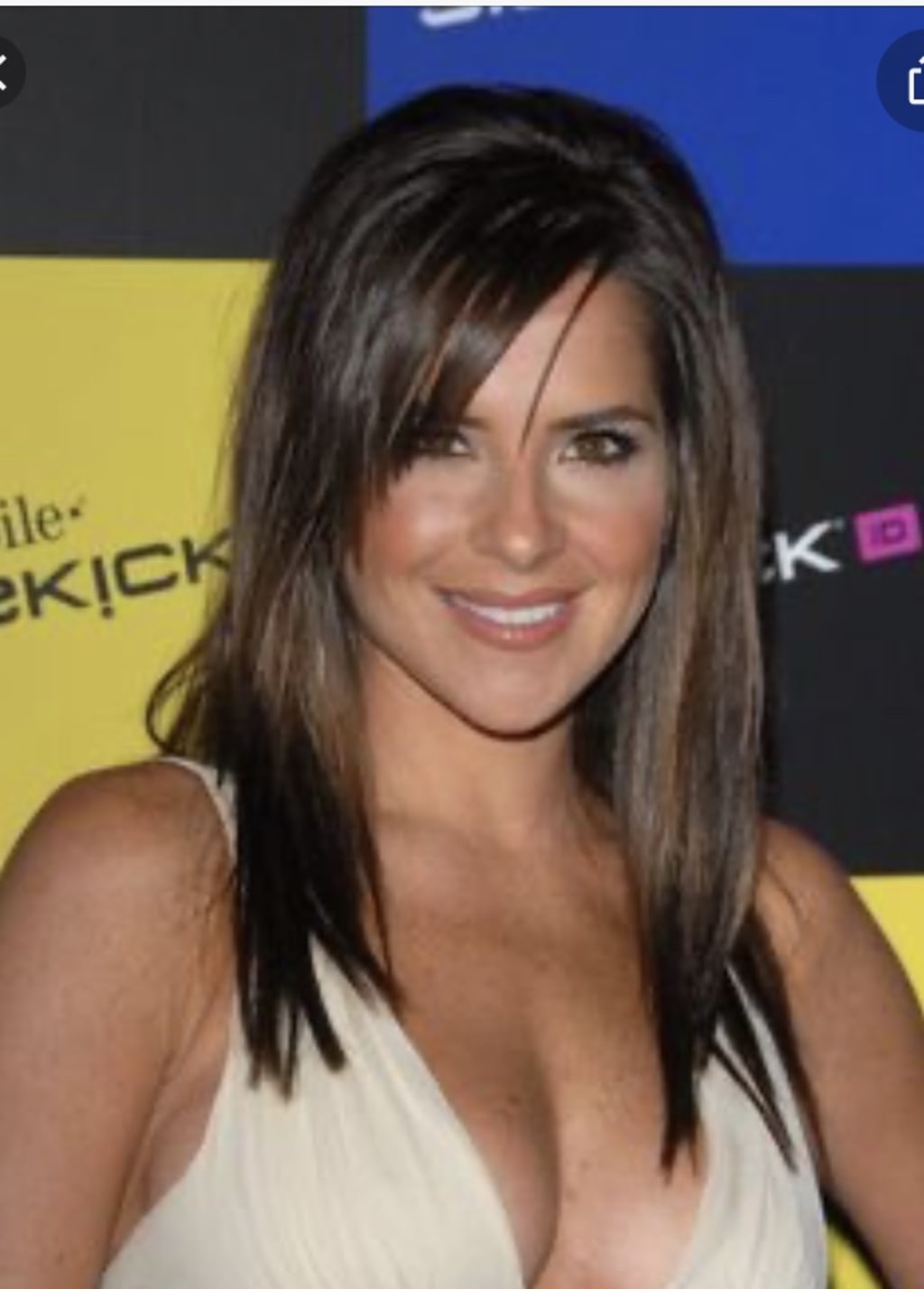 Kelly Monaco
Soap Dirt is now giving additional details related to Kelly Monaco being replaced on General Hospital for 14 days. Two weeks ago the spoiler reported that a set insider suggested that the actress was one of twoon the set who tested positive for Coronavirus. On Friday various news outlets, including Soaps She Knows and Soap Hub stated that the actress was temporarily being replaced. Kelly's mother, Carmina used Twitter and was speaking out on her daughters behalf to let fans know she was safe and healthy. Monaco's mom tweeted that her daughter had problems with a mask while taping and was sent home for two weeks to recuperate. This raised red flags for a number of GH viewers and fans on Twitter and Social media groups immediately began questioning the story.
Everyone knows that 14 days is the amount of time that one is supposed to quarantine themselves for COVID, so along with the earlier rumor this has some fans believing the actress tested positive. Her mother, however says that Kelly has taken two COVID tests and another for the antibodies and all three came back negative. Soap Dirt is now filling in some of the blanks that may set Kelly devotees minds at ease, or raise additional skepticism. It seems that Monaco's mother revealed that the actress has been claustrophobic since childhood, and that wearing the mask under the beight lights while filming triggered the claustrophobia. This is why General Hospital brass sent Monaco home for 14 days to recuperate. Soap Dirt says Mom Monaco revealed that both she and her daughter were shocked that she was told to stay away for two weeks.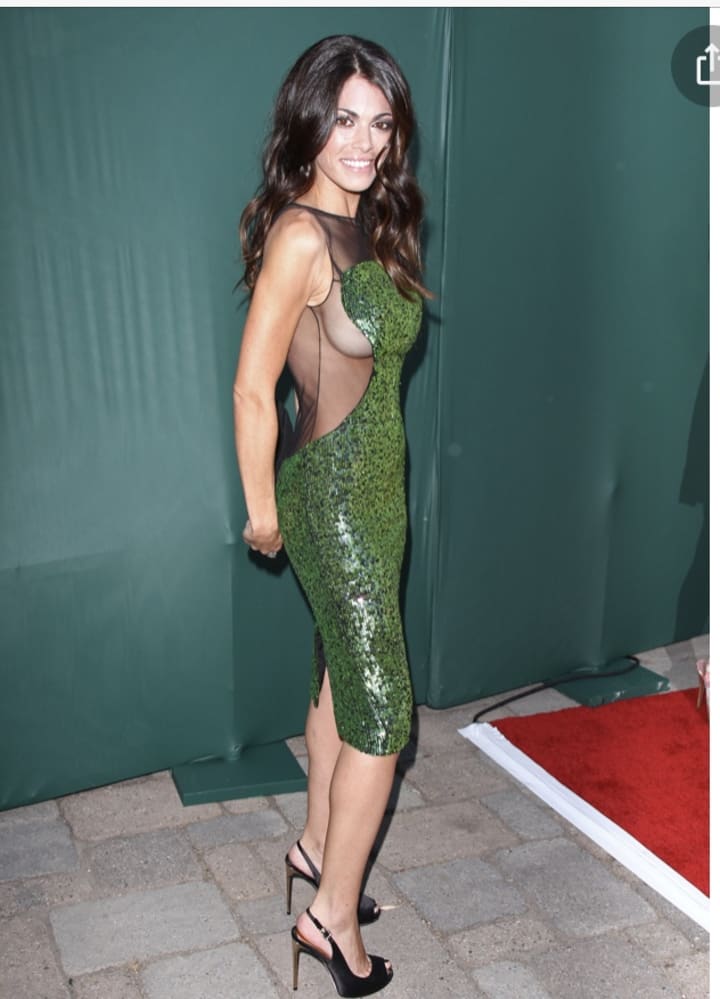 This has been the story thus far but many General Hospital viewers are skeptical. One question being raised, is why, if Monaco is "safe and healthy" could she not tweet or post and reassure her fans herself? Chris Couno of CNN continued his nightly show from home while quarantined and he had a bad case of the coronavirus. He also gave nightly updates on his condition. If Kelly was only dealing with clostropobia why is her mother speaking on her behalf? y is also the fact that as Sam MccCall, the actress has been in several tight situations. When Shiloh kidnapped Sam she was locked in a trunk and Jason rescued her. How was the actress able to pull that off but succumb to wearing a face mask?
If Carmina Monaco thought she was setting the record straight or easing the minds of concerned fans, she was mistaken. A number of General Hospital viewers are now more convinced than ever that something is amiss with the actress. On Facebook and Twitter there are more people who believe she has coronavirus than those who accept her mother's story. In the meantime, the role of Sam McCall will be recast with soap vet Lindsey Hartley filling in temporarily for Kelly.
Twitter fans who support the actress are making it known that no one could ever replace Monaco and are eagerly awaiting her return. General Hosputal actors, however have remained mum on the situation. William deVry and Nancy Lee Graham who portray Sams parents Julian and Alexis are vocal on Twitter and post daily but neither has mentioned McCall's situation. A friend of Max Gail,(Mike Corbin) named Sue has been writing daily posts on Facebook on his behalf. She announced that he is back on the set and that Mike's story is coming to an end. She has not mentioned Kelly Monaco either. The actress who portrays Sam has been on Dancing with the Stars, she was a model and also did a nude spread for Playboy at the age of 19. She was a character named Libbie on the short lived GH spin-off Port Charles and also appeared in General Hospital Night Shift. Kelky has been portraying Sam for over two decades and prior to her pairing with Jason, had sex with both Sonny and Jax. Sam is a complicated character who seems to loathe her father Julian.
Kelky Monaco could return to work in two weeks and never mention her ordeal and fans would have to respect her silence. When her costar Billy Miller was gored last year, the actress said she had a lot to share about his situation and would soon reveal it but she never did. Thetr will be General Hospital viewrs who take Carmina Minico's words at face value, welcome her daughter back with open arms and enjoy seeing Sam in the screen. They might also scrutinize her temporary replacement until the beloved actress is back on the screen. Others however will believe that Monaco, her mother and General Hospital execs have been deceitful and hang onto this until a new revelation comes to light.
Kelly was alleged to be one of the two women who had tested positive for COVID because her best friend had it. Ms. Monaco had trouble wearing a mask which suggests she had not been using one previous. This alone would put her at risk for the coronavirus. Now she is in a 14 day quarantine but it could all be coincidence, yet most of those commenting on the situation do not believe it is. Stay tuned because more information is sure to come. Perhaps the source who first tipped off Soap Dirt might bring for some breaking news.

Cheryl E Preston
Cheryl is a poet, freelance writer, published author and former Newspaper columnist. She has degrees in Psycology and Biblical studies. She enjoys sharing natural cures, and Nostalgia related info. Tips are greatly appreciated.
See all posts by Cheryl E Preston →