Lessons From Turkish Drama
Baht Oyunu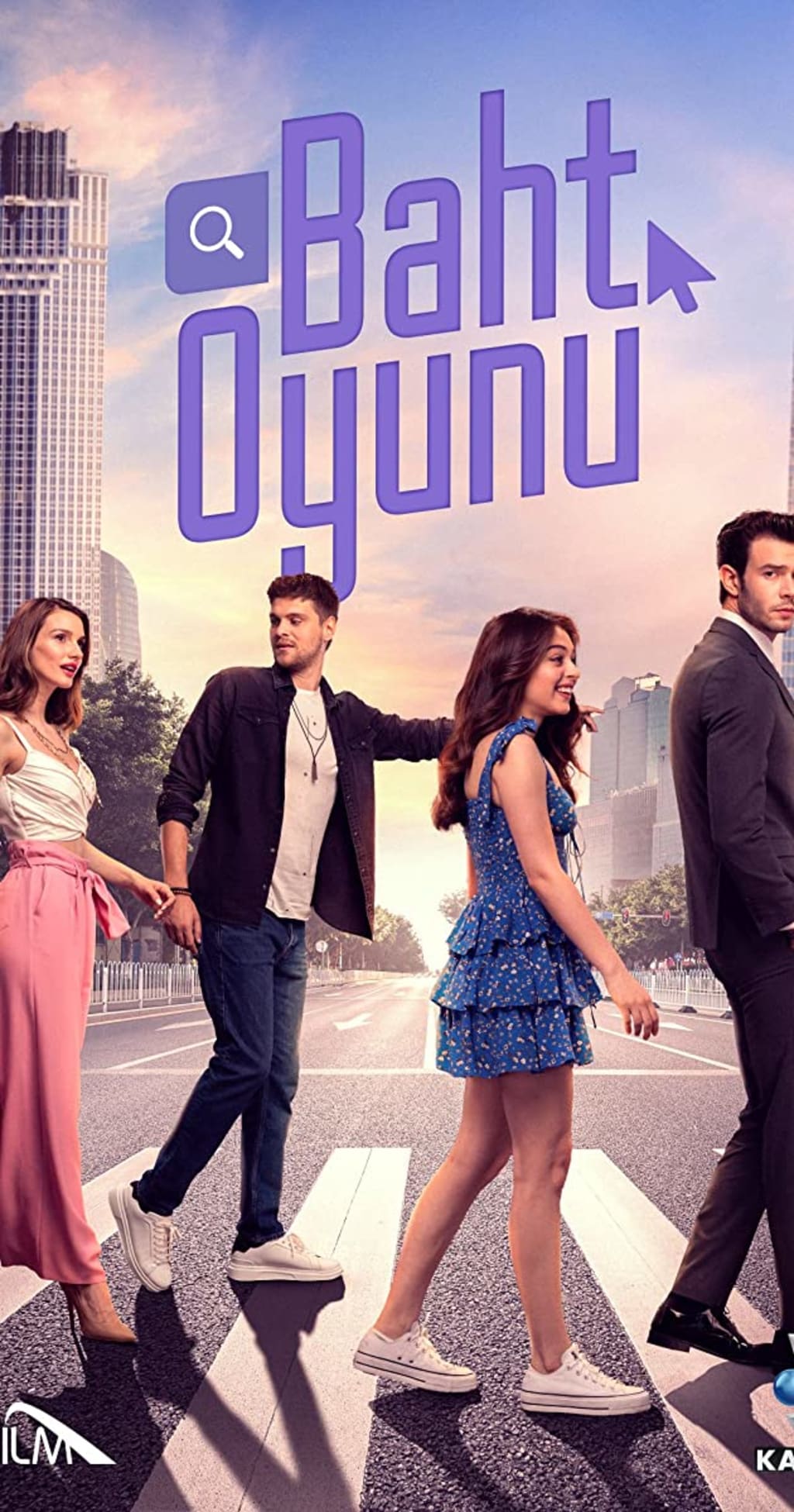 IMDB movie poster
They say when you tell one lie, you tell a thousand more to make that one true. This is Ada's hilarious story in Baht Oyunu (Twist of Fate/Game of Destiny). She comes from a family history where it is erroneously believed that a woman who does not marry her first love will be unhappy for the rest of her life. When this does not work out, Ada believes herself doomed for life and puts plans in motion to win back her first love who has moved on. Of course, this throws up unintended consequences and is a harbinger of much confusion.
About This Series
Baht Oyunu is a 2021 Turkish Romantic comedy-drama series. The one-season, seventeen-episode drama series written by Fatih Omeroglu, Erkan Birgoren, and Elif Tuna Kiygi was directed by Serdar Gozelli with music by Asli Demirer. The cast includes Cemre Baysel, Aytac Sasmaz, Idris Nebi Taskan, and Asli Sumen in lead roles as well as Altan Erkekli, Funda Ilhan, Azra Aksu, Hande Subasi, Tugba Com Makar, Emrah Ben, Anil Celik, and Irem Yuk among others.
Synopsis
Ada has grown up with the superstitious belief that if she does not marry her first love, she is doomed to be unhappy for the rest of her life. She holds on tenaciously to this belief as this seems to be the lot of the women in her family. While in university, she meets and falls in love with Ruzgar, a fellow student from Albania who is about to be deported for lack of papers. The only way he can remain in the country is to marry a citizen and process his papers. Ada marries him believing him to be her first love and drops out of school to work and support him till he gets his papers. After 3 years, he gets his papers. Ada believes they will finally finalize the marriage but realizes Ruzgar does not love her and only used her to get his papers when she catches him 'cheating'. In her bid to avoid fate, she gets herself employed in Ruzgar's workplace - an online lifestyle magazine owned by Bora Dogrusoz. She hopes to win Ruzgar back. Interestingly, Ada and Bora have already met where she worked as a waitress. She believes him to be condescending, arrogant, and proud. When a malicious video surfaces online threatening the magazine, Ada finds the culprit and bargains with Bora to allow her work as his assistant in exchange for the full video. Ada and Ruzgar's marriage is a secret and this brings on its own set of problems. Sparks fly between Ada and Bora but neither is willing to believe it. Ada believes she can only be happy with her first love while Bora does not believe in love at all. As expected, there is chaos, confusion, misunderstanding, and a whole lot of other complexities.
Social Relevance
Although this is a romantic comedy, it does highlight some important themes and social issues like Love and Relationships; Fake Marriages and Citizenship; Work, Superstition; Lies and Deceipt; Death, Sorrow and Mourning; Backstabbing, Betrayal and Revenge; Social Media; Journalism; Family, Parenting and Children; Childlessness and Miscarriage; Social Class and Social Divides among others.
Life Lessons
This series teaches some important life lessons. Some of them include the following:
You are what you believe. Entire generations can derail their lives and destinies as a result of long-held superstitions and wrong beliefs
Lies and deceit always catch up with us in the end
Some people are naturally opportunists. They use people for their own selfish ends
It is rare to find true friends in the workplace where competition and jealousy are rife
Family and strong friendships will always be there for you even in the doldrums of life
It is better to avoid desperation and allow things take their course
Summary and Conclusion
This series is a fun watch. It's great for a movie binge with family and friends or a relaxing evening after the work week. Assured to make you laugh, think and ponder; the series also offers several life lessons and useful takeaways.
I hope you enjoy watching it
review
movie
entertainment
About the author
I write poems about life & love. I write about movies & other things. Want to know more about my work? Click link below for more info
https://linktr.ee/Imabongfaminu_wordsrwine
Reader insights
Be the first to share your insights about this piece.
Add your insights