'Killing Eve' Season 2: What to Expect When the Acclaimed Psycho Thriller Returns
Besides Eve and Villanelle resuming their cat-and-mouse chase, here's what we know about the BBC America show's sophomore season.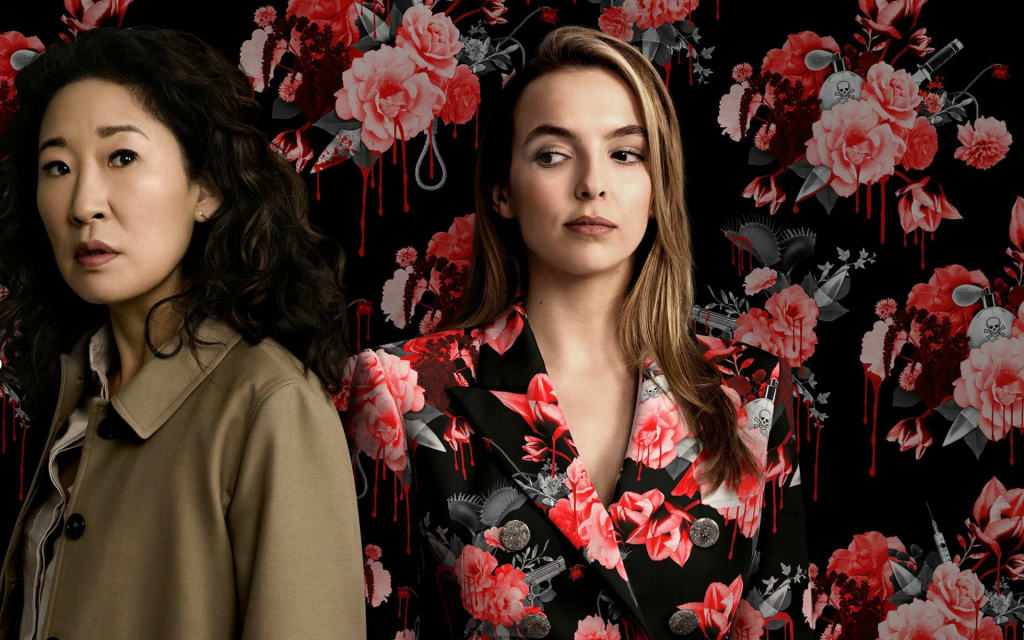 Since premiering on BBC America in April, Killing Eve—which stars Sandra Oh as jaded M15 operative Eve Polastri who is obsessed with hunting down Jodie Comer's psychopathic assassin Villanelle—has been receiving accolades by the dozens.
After earning Emmy nominations for Oh (outstanding lead actress-drama) and series creator/lead writer Phoebe Waller-Bridge (outstanding writing for a drama series), the riveting psychological thriller went on to win the Television Critics Association Award for outstanding new program and the Gotham award for breakthrough series—longform.
Latest honors include Golden Globe nominations for best TV drama series and best actress in a TV drama series (Oh again), as well as being named one of 2018's top TV shows by the likes of Time and Entertainment Weekly.
Based on the Codename Villanelle novellas by Luke Jennings, Killing Eve is one of the most refreshing spy thrillers to come along for quite some time, and featuring two women protagonists at the forefront at that. Gripping yet hilarious, it offers a good mix of engrossing suspense and dark humor, including a host of standout performances by a solid cast.
With Season 2 due in Spring 2019, here's what to expect for Killing Eve's sophomore season:
Needless to say, Killing Eve's two main stars, Korean-Canadian Sandra Oh and English rose Jodie Comer will be back as the protagonists who will resume their cat-and-mouse exploits.
Also returning is Irish actress Fiona Shaw as the enigmatic M16 legend, Carolyn Martens. Whether she is a good guy or a double agent is yet to be revealed.
And judging by Oh's recent tweet (pictured above) which shows the main cast celebrating the series' Golden Globe nominations, plus the fact that he was spotted filming in London with Comer, we can safely say that Danish actor Kim Bodnia's character Konstantin is very likely to feature in Season 2, despite the fact that he was thought to have been killed by Villanelle at the end of Season 1.
2. New Cast Members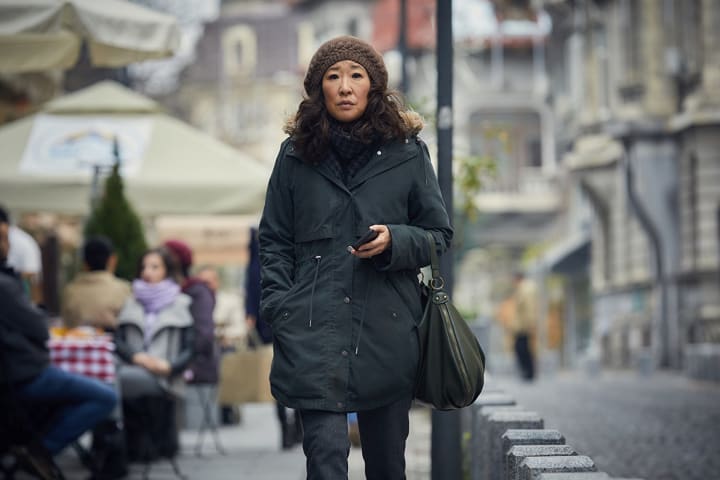 Look out for five new faces in Season 2.
BBC America first announced in September that Nina Sosanya (Strike Back, Love Actually) and Edward Bluemel (The Commuter, A Discovery of Witches) will join the series, while comedic actor Julian Barratt (The Mighty Boosh) will make a guest appearance. EW later reported that Henry Lloyd-Hughes (Now You See Me 2) and Shannon Tarbet (Colette, Genius: Einstein) are also on board.
No news as yet on what characters they would be playing, so watch this space.
3. Key Supporting Cast Should Return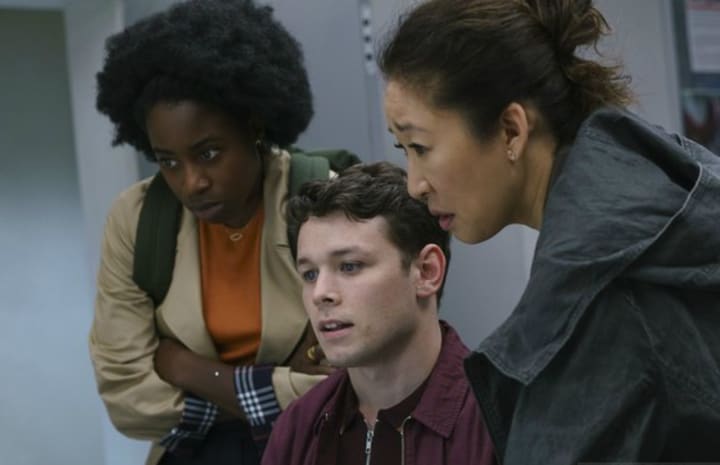 Though there has yet to be any confirmation, key supporting cast members the likes of Sean Delaney, who plays calm and collected computer genius Kenny Stowton (whose mum is the formidable Carolyn Martens), Kirby Howell-Baptiste as Eve's industrious assistant Elena Felton, and Owen McDonnell who plays Eve's long-suffering husband, Niko Polastri, are a certainty to return. Season 2 won't be half as fun without them.
4. Series' European Flair Remains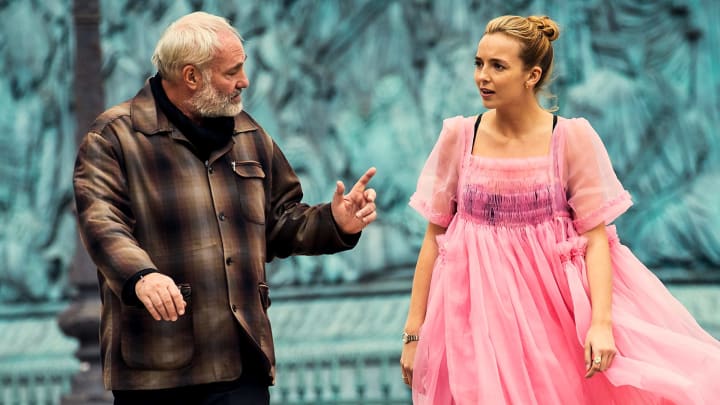 One of the highlights of Season 1 is the European locations that Eve and Villanelle's various escapades took place in. For Season 2, the show's European flair will remain intact as filming has already took place in Amsterdam, London and Paris.
It was while filming was taking place in London in October that fans noted that Jodie Comer was accompanied by Kim Bodnia, which led to speculation that Villanelle's Russian handler probably survived the shooting by his protégé.
5. Villanelle will still be dressed to kill.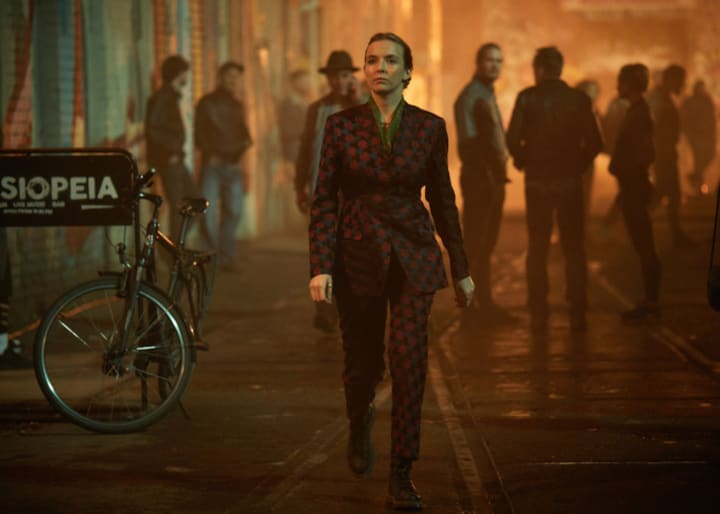 One thing for certain, judging by paparazzi photos of Comer filming scenes for Season 2, the sassy assassin will still be dressed to the nines as she go about doing her dirty job of killing prominent people across Europe. One photo showed her in a smart blue jacket, pink blouse, striped pants and ankle boots, while another showed her seemingly in disguise as she donned a pink wig, huge maroon overcoat and spiked heels.
When asked what her favorite Villanelle's clothing is, Comer told Vogue UK that it's the Dries Van Noten suit that her character wore in Berlin. "But what I love about Villanelle is that I don't think she has a particular style," the actress reflected. "I feel like she'll buy things just because she likes them. She dresses for herself and no one else. It would depend what city she is in, and that would influence the way that she dressed."
6. Phoebe Waller-Bridge Hands over Lead Writer Duties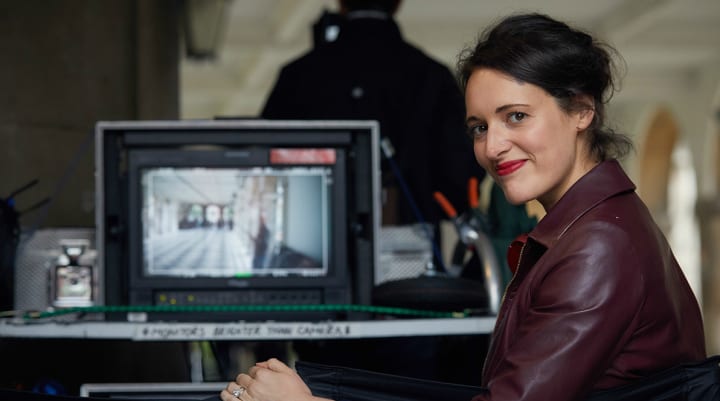 Busy with the second season of her hit series Fleabag, as well as developing a new HBO pilot entitled Run, Waller-Bridge (Solo: A Star Wars Story) will not be writing any episodes for Season 2. Instead, Call The Midwife actress Emerald Fennell, who co-wrote Channel 4's comedy series Drifters with the Fleabag star, will take over as lead writer, while Waller-Bridge remains as executive producer.
In case you are worried that Season 2 will be lacking the wry humor and quirky surprises that Waller-Bridge is renowned for, fret not. As Comer explained to Harper's Bazaar UK, "It initially worried me (because) Phoebe is so unique and her voice is so distinctive. But you have Emerald who is so brilliant and also a very close friend of Phoebe's. So they have a very similar sense of humor and Emerald really understands the characters and the tone of the show."
Variety, who first reported on Killing Eve's new lead writer, also announced that two new directors, Lisa Bruhlmann and Francesca Gregorini, will join the creative team, making them the hit series' first women helmers.
7. Season 2 Plotline: Eve and Villanelle Will Meet Again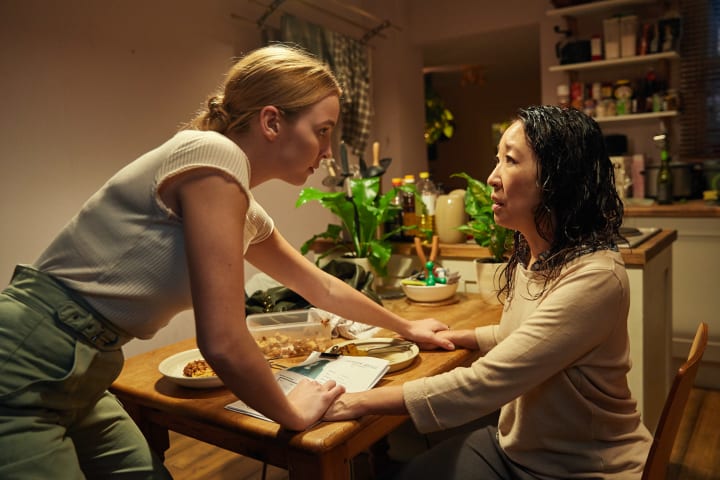 When we last saw Eve and Villanelle in the Season 1 finale, the former has just stabbed the latter (and immediately regretted it). She is also fired from her M16 duties by Martens and is none the wiser of what the mysterious group The Twelve—who hires Villanelle to execute all the kills—is all about.
Waller-Bridge offers a vague clue of where the story will go from there. She informed Variety that "[Eve] has crossed a line with Villanelle and with herself. I think both are threats to Eve going forward. There is no question that she will be haunted in some way by both from this moment on."
As for Comer, she revealed to Harpers Bazaar UK that besides wanting to delve further into the complexity of her character's persona, she hopes to develop the fascinating relationship between Eve and Villanelle as the two are bound by "sexual chemistry" and "platonic admiration".
"The bottom line is they will meet again. They're always going to be chasing each other's tails. It's just when that meeting happens and the consequences," Comer teased.
Killing Eve Season 2 premieres on BBC America and BBC One in Spring 2019.Read also:* Five Behind-The-Scene Things You Should Know About 'Killing Eve'* Must-See TV: 'Killing Eve' Is A Killer Of A Thriller