Jon Bernthal Opens Up About A Return To Punisher Role In The MCU
Could It Happen Soon?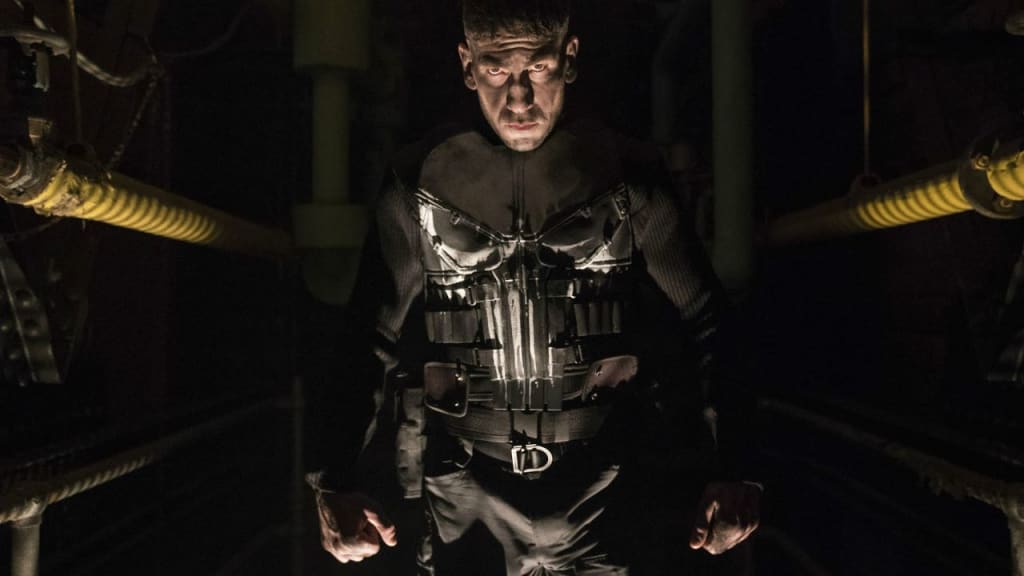 Jon Bernthal's Frank Castle was one of the best renditions of the Punisher that I have ever seen on screen (although I do love watching Thomas Jane go after John Travolta). Although the second season was a little rocky and clearly missed the mark with die-hard Punisher fans, myself included, it was still a really good addition to the Netflix Marvel pantheon. I cannot imagine anyone else in the role of Frank Castle now. However, with the future of the Netflix heroes we know and love and their place in the Marvel Cinematic Universe (MCU) thrown into limbo, it is unclear if we will see these characters again on the big or small screen. Several of the actors from those shows have stated their interest in returning to the role, and some people have speculated that Charlie Cox's Matt Murdock may appear in Spider-Man: No Way Home. However, Jon Bernthal commented on whether he would like to return as the Punisher in the future.
In an interview with Screen Rant, Jon Bernthal gave an extremely sincere and open-minded response when asked if he would like to return as the Punisher:
"You know, we'll see, I mean, honestly, I don't think about it very much. I'm really happy —- look, we're all enormously blessed to be doing this. I can say for the other guys that you're talking to as well, we really love this. We really love doing this. We work hard at it, we support our families by it, through it, but we never lose touch just how grateful we are to be in the position that we are that we get to do this for a living. I like to do this. I like to work with people I really respect and love and admire and make stuff with. This kind of project is precisely, it's exactly the kind of stuff I want to be doing. So, whatever else comes, you know, kind of down the road, comes. But, this is something that's really worth celebrating."
RELATED: Maria Rambeau Actress Shares New Photo Hinting At A Return In 'The Marvels'
It was not a clear no by any means. It seemed that, along with being extremely happy with his work on The Punisher, he was open to returning as Frank Castle should the opportunity arise. His response also showed his gratefulness for the opportunity to play the character at all, which was not always the case for actors.
The second season of The Punisher was the last time we saw Jon Bernthal wearing the famous skull. Since then, things have been mostly quiet regarding a potential season three or return of Jon Bernthal to the titular role. The former Punisher showrunner Steve Lightfoot had said previously that he had a good idea in his head for season 3 of The Punisher. The ending of season 2 was even heavily set up for a future season 3. However, it had been several years since we last saw Frank Castle. The same could be said for the rest of the Netflix Marvel cast. Rumors have been circulating, almost since each show's cancellation, that they will return in the MCU in some form or fashion. Recently, fans have been theorizing that Charlie Cox's Daredevil is set to make an appearance in Spider-Man: No Way Home. Of course, most parties involved in the rumors have denied them. Several actors who have appeared in the MCU have also denied it beforehand. If it is true that Charlie Cox is indeed in the new Spider-Man film, it would open the door to all the other Netflix Marvel actors to move into the MCU as well.
That move could include Jon Bernthal's Punisher. Honestly, the idea of Jon Bernthal as the Punisher in the MCU is exciting. It would even be amazing to see him go up against MCU heroes, which he has done many times in the comics. Unfortunately, all we can do now is wait to see what unfolds for those characters. Hopefully, we can get Charlie Cox, Jon Bernthal, Krysten Ritter, and Mike Colter into the MCU as quickly as possible.
READ NEXT: 'The Lord of the Rings' Elijah Wood Expresses Interest In 'Star Wars' And MCU Roles
Written By Alex Lenzini
Source(s): Screen Rant
Syndicated From Culture Slate