Jessica Nigri Cosplay Queen
Jessica Nigri's extravagant costumes have transformed her into a cosplay queen.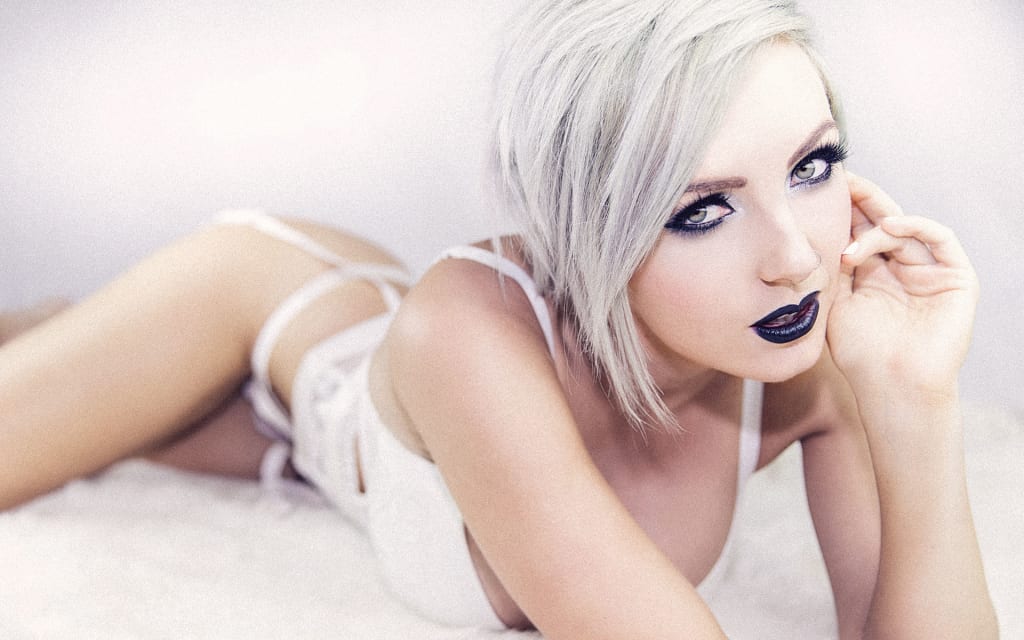 Cosplay isn't something that everyone in geek culture partakes in, but geek culture loves admiring good cosplay. In fact, over the past several years fandoms have arisen among certain cosplayers due to their popular images. Few cosplayers have been quite as prolific as Jessica Nigri. You've almost certainly seen her around, even if you don't know you have, and a quick cursory Google search will return hordes of images that tow the line of "not safe for work." But how did Jessica Nigri become so prolific? How does one even become a professional cosplayer? And how has she managed to stay relevant against the odds of an increasingly vapid internet community?
Born in Reno, Nevada, Nigri moved to Christchurch, New Zealand, her mother's home, at a young age. It was here that she grew up before returning to the United States, specifically Arizona, later in life. It was in 2009 that she first began cosplaying and attending comic conventions where she was noticed, bluntly, due to her raw attractiveness. This, as one might expect, garnered her a fair amount of a fan following, especially after her cosplay of a "Sexy Pikachu" blew up the internet and went viral. She's been an internet sweetheart ever since.
Controversial Image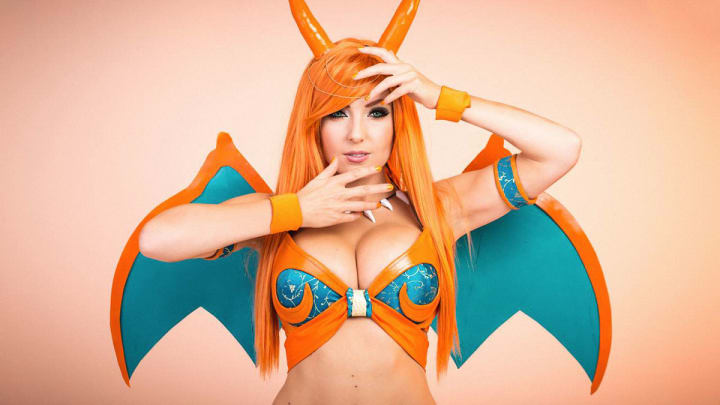 But for as long as she has been an internet sweetheart, some form of controversy seems to have followed her. In the case of "Sexy Pikachu," many Pokemon fans complained that she was over sexualizing Pokemon for no good reason, especially as the franchise is intended for young children. However, this was little more than a vocal minority, and although they weren't appeased by Nigri's explanation that it was simply "trolling," Nigri continued to move on to become even more popular.
Breaking into Geek Culture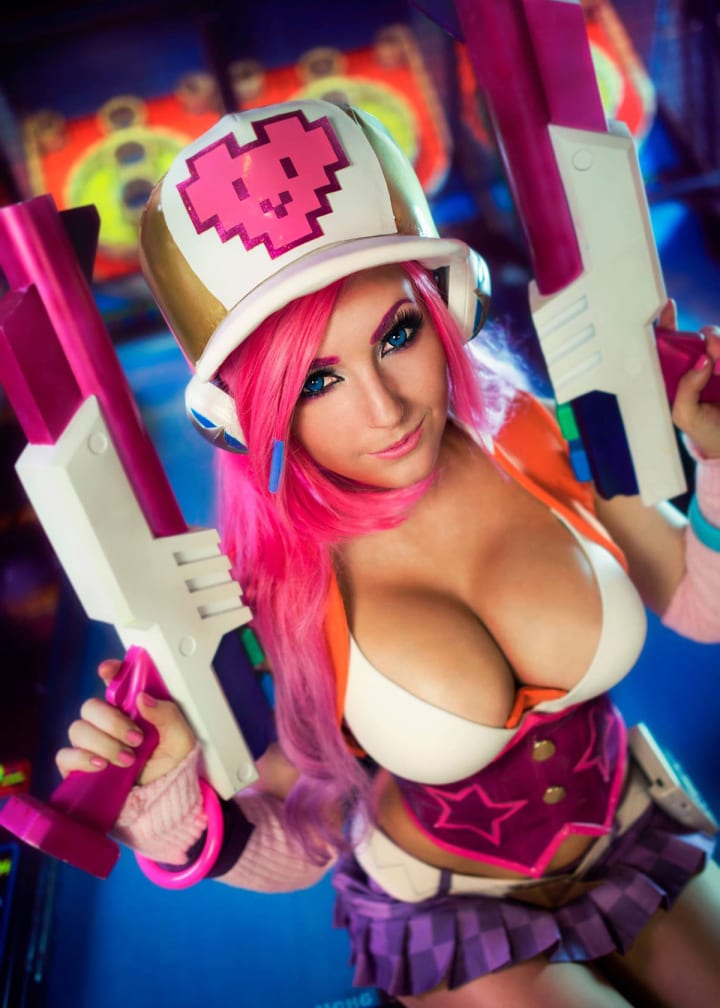 The famously wacky Japanese video game development studio Suda51, in association with the video game and film news website IGN, launched a competition for a lucky winner to portray the likeness of Juliet Starling in their new game Lollipop Chainsaw, a love letter to pastiche B movies and over sexualized high school teens. Nigri managed to win the competition by a landslide and soon her portrayal of the character became the poster child for much of the internet. Although the game turned out to be what many would consider a disappointment, Nigri was relatively unaffected by the negative press surrounding the game. In fact, many have argued that the best thing to come out of Lollipop Chainsaw is Nigri's fully fledged induction into mainstream geek culture.
This, too brought many controversies with it. When she attended the 2012 Penny Arcade Expo (otherwise known as PAX) East as the character of Juliet Starling, she was denied entrance by convention officials who had received complaints directly relating to the revealing nature of her cosplay. She was asked to step off the show floor, restrict her own presence, or change costume. Nigri opted to change the costume into a differently clothed Juliet Starling. However, this was still deemed too inappropriate for PAX East officials and she was asked to leave.
Continuing Success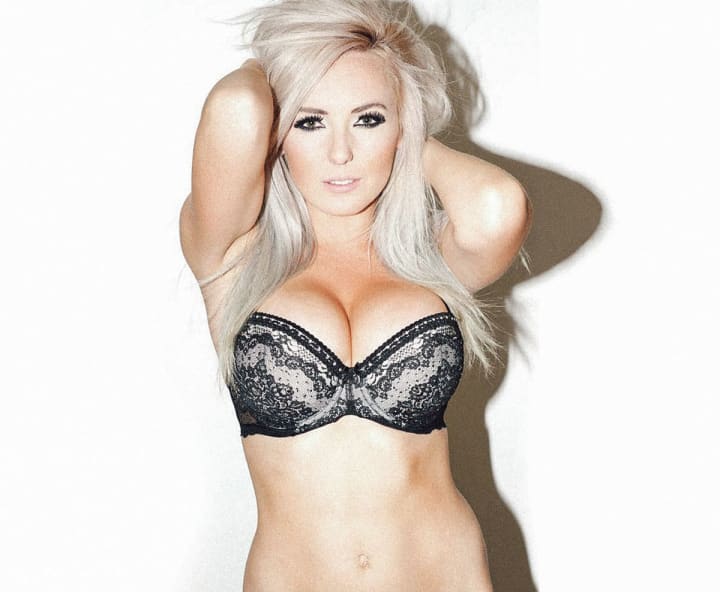 Although this may have been a personal inconvenience for Nigri, it did little to hinder her ongoing successes. As part of the deal for winning the IGN competition, Nigri was brought along to at least four different Japanese conventions by the Suda51 publisher Kadokawa games. It was while she was in Japan that she toured Japanese video game magazines such as Famitsu and Dengeki. This new Japanese audience further expanded her already remarkably large fanbase. At that point, seeing such widely followed cosplayers in the video game industry was relatively unheard of. Many have argued that this was not due to the actual quality of the cosplay itself as much as how revealing Nigri makes her cosplay. However, a look at Nigri's cosplay will show that, while its revealing nature has definitely contributed to her fan base, there is definitely a standard of quality in her costumes.
Increasing Portrayal Requests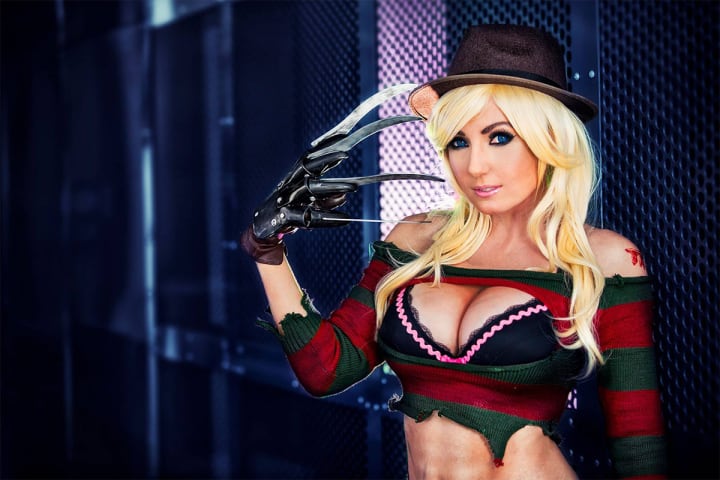 Regardless of opinions on this front, Nigri was asked again by Suda51 to portray more of their main characters in upcoming games, as well as portray the main character in Elsword, the comic book series Grimm Fairy Tales and Knightingail. After these jobs helped her amass a sizable Asian fan base, Ubisoft asked her to be the official cosplay of the female version of Edward Kenway, the main lead in the flagship Assassin's Creed 4: Black Flag, following her portrayal of her Conner from Assassin's Creed 3 created heaps of internet buzz. Every so often you still see those photos floating about on the front pages of Reddit or Buzzfeed.
By this point Nigri had reached the apex of her popularity and specific sub-communities were cropping up around message boards and forums all across the internet. As her popularity grew, so did the controversy surrounding her, specifically several scandals such as leaked nude images, allegations of breast implants, and multiple relationships with men which all seemed to end horribly. The point is, some people on the internet got themselves so offended that they would do almost anything to try and scrounge up some dirt on her. She made less appearances in 2016 than she had in past years, but the discussion about whether her cosplay was based upon how much skin she showed or not surprisingly still rages on.
Voice Work
She has voiced several different characters on TV shows, specifically on Rooster Teeth's home grown anime RWBY and the famous Halo series Red Vs Blue, as well as presenting at a wide range of gaming, comic, and geek culture conventions around the globe. In January of 2016 she announced a Patreon to support her cosplay, which soon became one of the quickest Patreons to ever reach its goals and has rooted itself firmly in the top 50 highest grossing Patreons. Nigri has stated that she will retire from modeling at some stage, as she has an interest in doing something behind the machinations of marketing and image.
Recommended Reading
Cosplay can be a difficult hobby to take up, and even the most experienced cosplayers hit a roadblock thinking of costumes at times. Whether you're new to costume creation or need some extra inspiration, we recommend turning to Epic Cosplay Costumes by Kristie Good for ideas.
Epic Cosplay Costumes can help you make your fortune in cosplay, or just get ready for the next convention. Presented in a comic-book style Epic Cosplay Costumes combines entertaining illustrations with informative how-tos to provide you with everything you need to create your own cosplay designs.