Jason Thompson laments the loss of Michael Mealor
The Young and the Restless actor says he will miss his castmate whom he referred to as a gem.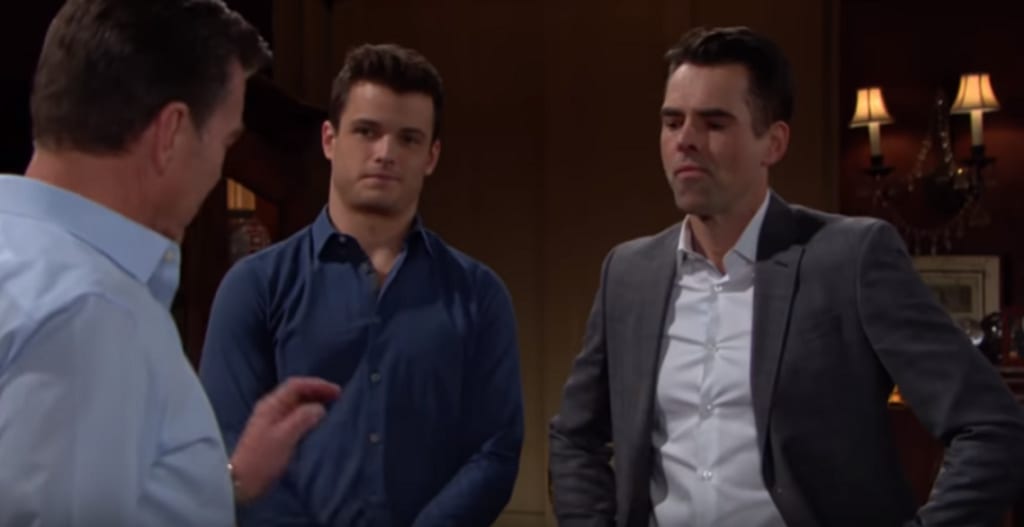 Fans of THE YOUNG AND THE RESTLESS who were holding out for a last minute miracle for Kyle and Summer must now admit defeat. Jason Thompson who portrays Billy Abbott has gone on record saying that he will miss his castmate, Michael Mealor. As long as it was rumors and spoilers viewers thought perhaps contract negotiations would be worked out but now the news is final.
Viewers enjoyed Friday's episode where Traci, Ashley, Jack, Kyle, and Billy spent time with Harrison. Jason Thompson and Michael Mealor were at their finest with the undertones of the issues between them. Seeing all of the Abbotts together was bittersweet because those watching the show knew this was probably the last time they would all be in the family home together.
Hunter King who portrays Summer left the CBS soap because she was not able to have extra time for outside projects. She currently is part of the cast of the CBS sitcom LIFE IN PIECES and will be in the pilot episode of the ABC western PROSPECT. In the past, King was able to work around her schedule and fans are wondering why that could not happen this time around? The loss of both Kyle and Summer is hitting the viewing audience hard. One fan told Jason Thompson that she would miss his scenes with Kyle and he responded that he would also.
Jason Thompson referred to Michael Mealor as a gem and viewers agree. Those who watch THE YOUNG AND THE RESTLESS became invested in Kyle as soon as Mealor took on the role. His Birthday Suit stunt shocked and humored all of Genoa City as well as the fans. Viewers sympathized with Kyle when Summer flaunted her crush on Billy in his face. Many who enjoy the CBS soap were Happy when Kyle met Lola who was the polar opposite of the spoiled Ms. Newman whom Mariah dubbed "Snowflake."
Kyle has not gotten over the fact that Billy slept with Summer but has tried to keep the peace because of the family. Summer forgave him and asked Billy to look out for Kyle when she moved to Milan. Right now uncle Billy seems to be the only person who realizes that Tara Locke is only pretending to play nice. He will honor his promise to Summer and find out what is going on. Spoilers say he and Phyllis are going to work together which should bring some drama to the situation.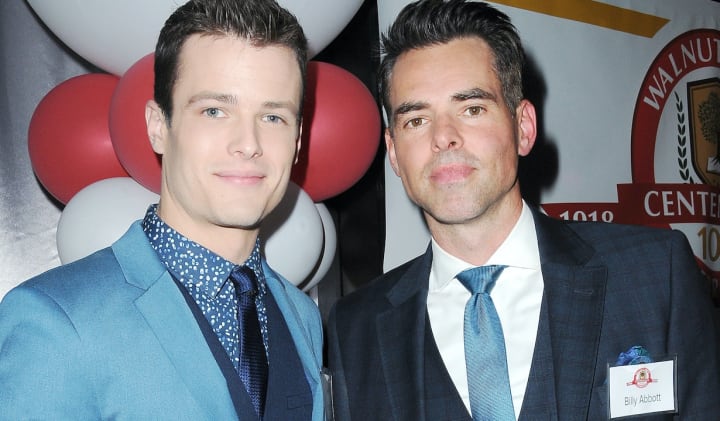 Jack often had to be the referee for his son and his brother and make them do the right thing for Jabot. Viewers loved the dynamic between the Abbott men and are wondering what's next for Jabot when Kyle leaves Genoa City? Billy is doing well with Lily at Chance Com and will not be going back to the family company. Some viewers have suggested that Tracy and or Ashley return to help Jack but neither Eileen Davidson nor Beth Maitland is on contract at this time.
Many of those who watched the episode where Summer said her goodbyes said they could feel that her tears were real. Some fans admitted that they were crying as well. There is no news yet on how Kyle will exit Genoa city but the rumor mill suggests he goes to Italy to be with Summer. it's also not known whether or not Hunter King will return to the show and if she and Michael Mealor will have any final scenes together.
However, this plays out, when Kyle exits the Skyle fans will know it's the end. There will probably be more tearjerker scenes so viewers should get their tissues ready. Best of luck to Mealor and King in the future and may they always know how much they were loved and appreciated by those who watch THE YOUNG AND THE RESTLESS. The CBS soap has lost two gems and their followers concur with Jason Thompson as both Kyle and Summer will be dearly missed.
About the Creator
Cheryl is a poet, freelance writer, published author and former Newspaper columnist. She has degrees in Psycology and Biblical studies. She enjoys sharing natural cures, and Nostalgia related info. Tips are greatly appreciated.
Reader insights
Be the first to share your insights about this piece.
Add your insights