Jacqueline Macinnes Wood is expecting her second child
Steffy Forrester's portrayer has a bun in the oven. Fans wonder of there will be a new addition to The Bold and the Beautiful family.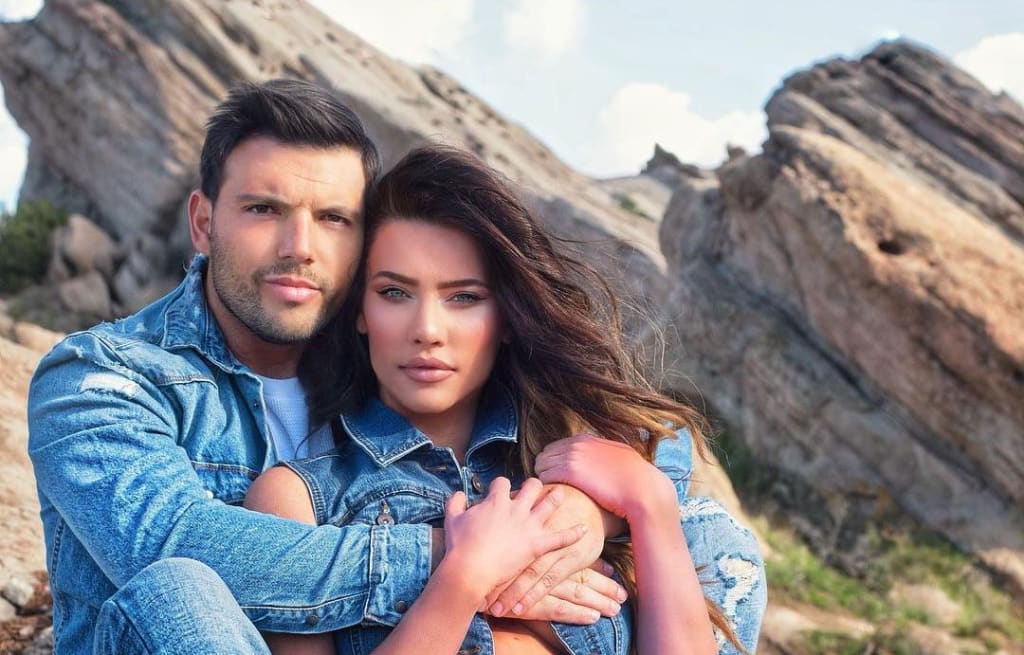 Jacqueline Macinnes Woods and Elan Ruspoli
Soap spoilers are reporting that Jacqueline Macinnes Wood has announced that she is 23 weeks pregnant. The actress who portrays Steffy Forrester on The Bold and the Beautiful and her husband Elan Ruspoli currently have a son who is almost two. Nothing is being said as to whether or not the pregnancy will be written into the storyline but may fans hope it will be. If Steffy has a child with Dr, Finn, this will push Liam over the edge. He has been so used to his ex wife pining over him that he cannot stand the thought of her falling in love with someone else.
When Steffy was pregnant with Kelly, it was not certain who her baby daddy was. She had been intimate with both Liam and his father Dollar Bill. For a long time spoiler alerts teased that Bill was Kelly's biological dad instead of her grandfather. Some viewers have been hoping that even now, two years later that somehow it will be revealed that Liam is not the little girl's dad. If Wood's pregnancy is written into the script the storyline will take a whole new direction. If Steffy and Finn's relationship does go to the next level and they have a child they might move in together or get married.
Liam is furious that Dr. Finn crossed the line from doctor to boyfriend. He hates that another man will be spending time with his daughter and her mother. How much of this is a fatherly concern and how much is an obsession with Steffy and wanting to keep her in his orbit? For the past decade, Steffy and Hope have been battling over Liam. When his brother Wyatt came to town, he ended up with both women. At one point Ivy was in the middle when Quinn was trying to secure Hope for her son Wyatt.
This love triangle has taken so many twists and turns that viewers probably are having a hard time remembering them all. Many viewers think Finn is a great guy for Steffy and that he might break the love triangle. That's possible but from past experience, it always comes back to Hope and Steffy vying for Liam's love. Jacqueline Woods is close to 5 months along in her pregnancy which indicates that she will soon be showing. The brass at The Bold and the Beautiful will have to act soon to decide whether or not the pregnancy will be incorporated into the storyline. Steffy and Finn are just getting to know each other and he seems to be holding his own with Liam.
Some viewers are enjoying the fact that Liam has some serious competition and are hoping he takes the hint and allows Steffy to go on with her life. In meantime, Hope and Thomas have been discussing the issue and Ms. Logan is furious that Liam cannot allow Steffy to be free of him. Hope and Thomas understand that Liam is Kelly's mom, but believe he has to let Steffy live her own life he is married to Hope. It's possible that the two of them might grow closer and Liam ends up without either of his baby mama's. Steffy having a baby with Finn might be just what is needed to make Liam see the light and back off.
It's also possible that Wood's pregnancy will be hidden behind furniture and props and not written into the storyline. When the time comes for her to give birth she can go out f town on Forrester business as she has in the past. However this situation is dealt with fans are divided on what Dr. Finn will mean in regard to the love triangle with Steffy and Hope. Many viewers indicate on social media that they don't believe he will last six months while others are hoping that he and Steffy will at least be given a chance at love. Best of luck to Jacqueline Macinnes Wood and her husband Elan Ruspoli with their second child. Stay tuned to The Bold and the Beautiful to find out if Kelly and Beth will soon have a little sister or brother.