The Andy Griffith Show: The Two Mayors
There is a specific reason that Mayor Pike was replaced by Mayor Stoner.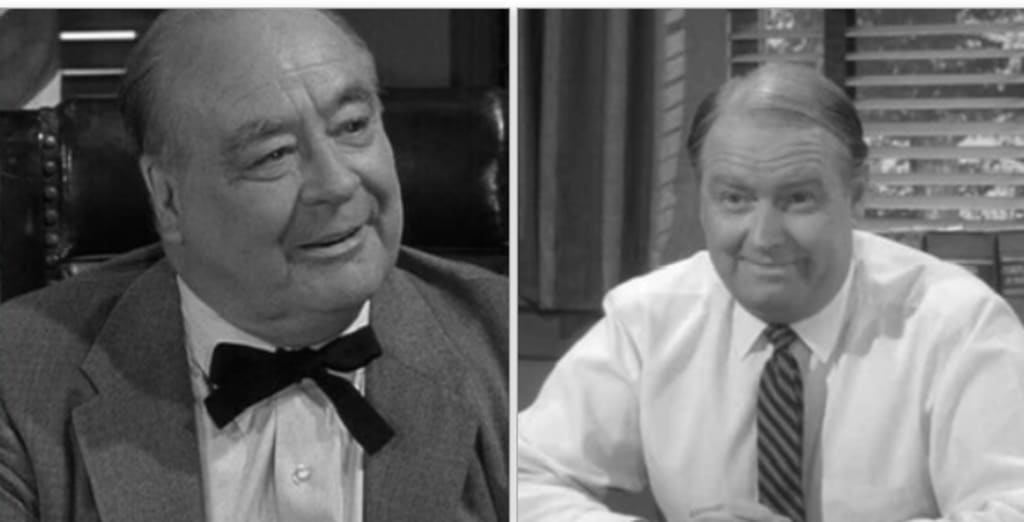 Mayor Pike and Mayor Stoner
Fans of The Andy Griffith show have the pleasure of currently being able to watch all their favorite old episodes on various cable television stations. These include Decades, METV, and TVLand. There are also some local channels that air this program. If you are like me, you are probably taking notice of things that you did not notice for more than 5 decades. One situation that I only recently took notice of was the fact that there were two different mayors. This stood out to me because the main characters were portrayed by the same actors during the run of the series.
There was a different man who originated the role of Floyd the barber and also Ben Weaver the store owner. The mayors stick out to me because in a way they were similar and I'm surprised it took me this long to take note. The first mayor was Mayor Pike who was portrayed by Dick Elliott in It's a Wonderful Life who told Jimmy Stewart to go ahead and kiss Donna Reed. Elliot also was the man who played Santa Claus on the television shows hosted by Red Skelton, Jack Benny and Jimmy Durante. I recently saw Dick Elliot in a few episodes of The Adventures of Superman. He was also in The Real McCoys, and Tales of the Texas Rangers.
The Andy Griffith Show was one of Dick Elliot's last roles. he portrayed Mayor Pike during the first two seasons and was replaced in season 3 by Parley Baer. He died from heart illness on December 22, 1961. If there was a show explaining why Pike was no longer the mayor I did not see it. When the third season began Baer was introduced as the new Mayor whose name was Stoner. Bayer portrayed Chester in the radio version Gunsmoke and after The Andy Griffith show he was in a number of popular television programs. These include: Newhart, The Dukes of Hazzard, Mad About You, The A-Team, The Fresh Prince of Bel-Air, and F-Troop. He was also in the Disney live-action features The Ugly Dachshund and Follow Me Boys.
I have fond memories and a favorite episode with each Mayberry Mayor. In a Plaque for Mayberry, Mayor Pike is frightened when the town drunk Otis Campbell is going to be honored. He is afraid that Otis will embarrass him and his fair city and begs Andy to keep Mr. Campbell away from the ceremony. Otis shows up in pristine condition and gives his award to the mayor for the town. My favorite episode with Mayor Stoner is The Mayberry Band. Andy, Barney, Floyd, and the men of the town want the mayor to approve their band to go to a competition. Unfortunately, they are not in tune. They trick the major by having real musicians put on their uniforms and play,
Mayor Stoner gives the go-ahead and when the real Mayberry band is on the bus to leave town, they begin playing in their out of tune manner. The bus pulls off with the mayor looking at them stunned. At a glance, both mayors are short and stout but their voices and personalities differ. Mayor Stoner is actually much larger than Mayor Pike. They were lovable characters and thanks to cable television fans can enjoy their Mayberry escapades over and over. If you already realized there were two different mayors that's wonderful. If like me, you were young and not really paying attention, that's OK too.
Baby Boomers who grew up in the 1960s and 1970s have a true appreciation for the oldies channels that take us back to our childhood and the days of innocence and simplicity on television. If you are a fan of The Andy Griffith Show, please check your local listings for air times. You might also be able to watch episodes online. In these turbulent days of unrest and the coronavirus, it is important to find safe havens and things that make you smile. The Andy Griffith Show and all the lovable characters, including the two mayors will keep you in stitches and get your mind off of current situations.