Immersive Artist Estarita inspired by fellow Colombian Artists Superstar Shakira and Nobel Ptize-winner Marquez
She's part of a new wave of designers using immersive technology to help artists, institutions and businesses promote their various services and products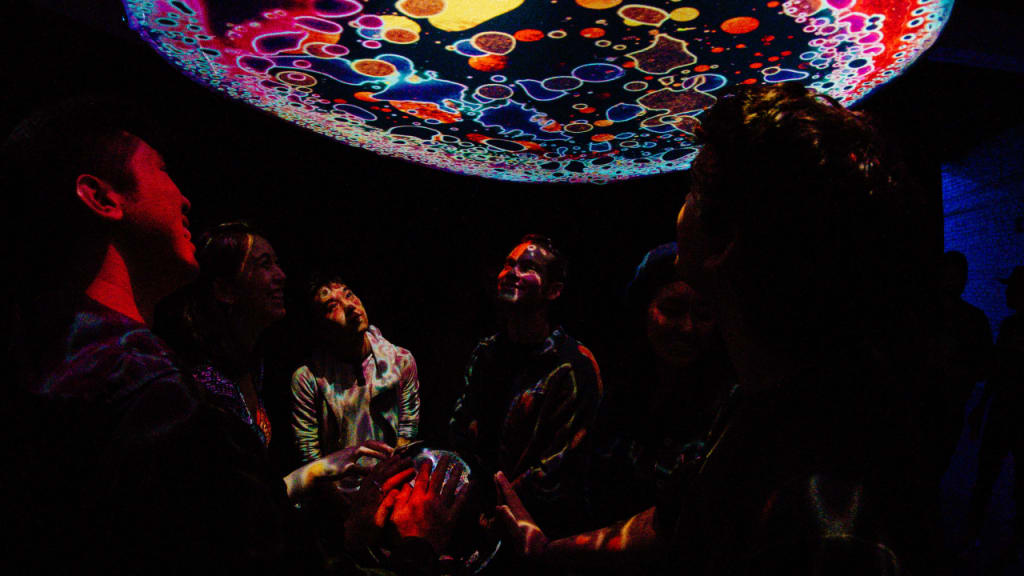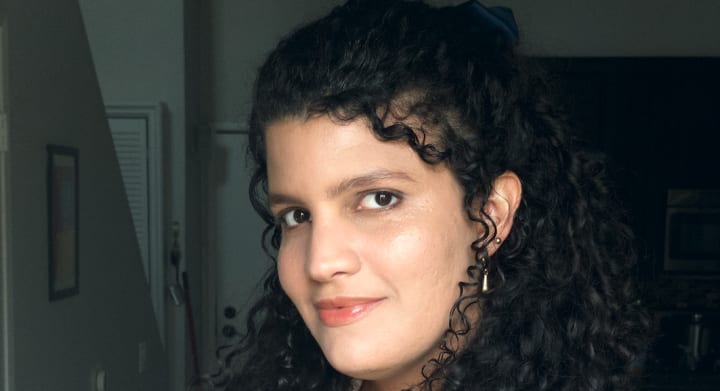 "Ana Carolina is true leader in immersive media, and her collaborative nature makes her an invaluable asset to any project. With a deep understanding of emerging technologies, from her mastery of software to her experience in creating AI models, she consistently produces projects that are both technically advanced and visually arresting."—Cory Hutchinson, Creative Director Nike Race The Pace
For centuries, traditional art was often a solo venture. But now with digital art and design, Immersive Media and Experiential Designer Ana Carolina Estarita notes that it's all about collaboration with fellow artists/programmers, and the wondrous use of technology. Moreover, interactive art is a product of the cross pollination of multiple disciplines—that there is no author or artist sitting in their ivory tower in interactive art.
So, creative director Cory Hutchinson is spot on when he praises Estarita's "collaborative nature." But she not only has a burning desire to collaborate with fellow artists, but also with clients that have ranged from Nike, to the Getty and LACMA museums in Los Angeles.
Consequently, Estarita, who has an MFA in Animation and Digital Arts, has also evolved from designing art installations in physical spaces to creating emotionally moving interactive experiences, explaining, "At USC, I found out that immersive technologies like virtual reality (VR) and wearable AR were a natural extension to my body of work, and so I started using them in combination with physical spaces."
As a result, she now has so much more to offer clients, adding, "Firstly, I have the technical expertise to create immersive augmented reality experiences. I've worked on over 200 effects, so I know what it takes to deliver high-quality projects that exceed my clients' expectations. But I don't just stop at technical expertise. I'm also committed to working closely with my clients, from the initial design phase to the final publishing stage, I'm there to collaborate and make sure my clients are satisfied with the final product."
She's part of a new wave using immersive technology to help businesses sell and promote their various services and wares through VR and AR technology. But she's also attracted to "collaborating with museums and educational institutions to help them increase awareness of their resources through immersive experiences. I believe that interactive and immersive installations can be an incredibly powerful tool for education and engagement."
Estarita, who has worked on numerous award-winning projects like the Getty 'Unshuttered" Project, dips into a deep well of creativity that goes back to her roots in Barranquilla, Colombia. She relates how her hometown of Barranquilla has a rich artistic history, explaining, "My city has inspired some of the greatest Colombian artists, including pop superstar Shakira and Nobel Prize-winning author Gabriel Garcia Marquez. The city's vibrant and expressive culture has undoubtedly had an influence on my artistic philosophy, and I continue to draw inspiration from the resilience, creativity, and sense of community that is so deeply ingrained in the city's culture."
Subsequently, Estarita has built up a number of assets that are invaluable to clients and producers. She suggests her diverse background in various fields, including fine arts and advertising, gives her a unique perspective on what is possible. This inclusivity enables her to approach each project with an open mind and explore unconventional ways to communicate ideas. So, when discussing what she brings to the table for clients, one strength is her ability to troubleshoot problems that crop up. She also explains: "In addition, I frequently use lateral thinking to come up with creative solutions to problems. This approach enables me to find innovative ways of working around the limitations of technology. For example, if something is still not possible within a technology, I can come up with an old technique that can cause the same effect. This is very visible in some of my animation work where I mix procedural digitally created animation effects with recordings of ink and sand to create a unique look."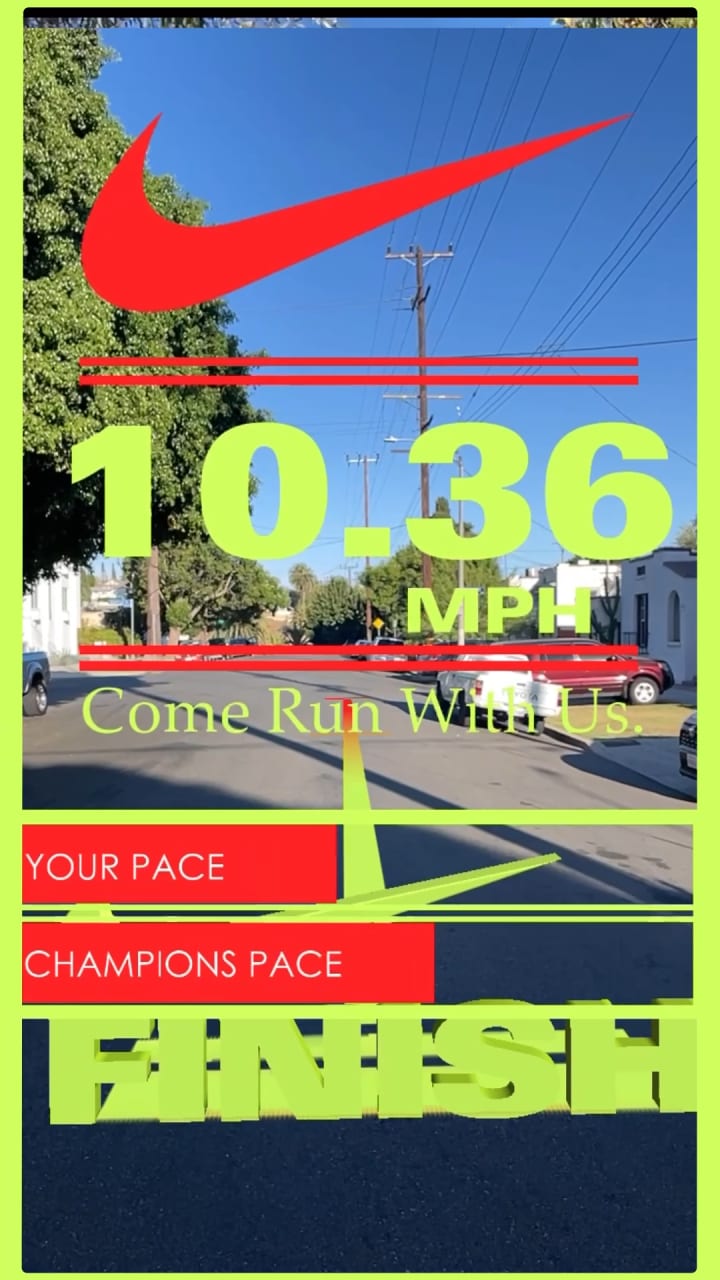 Indeed, she combines her rich cultural background to her fine arts education from prestigious USC, and her diverse experience working with national and international clients, She has drawn on that inspiration to work on such projects such as: Nike Race The Pace a dynamic AR experience developed with NikeLA for Instagram; and, also. Vibration Group, a "Transmedia Immersive" performance.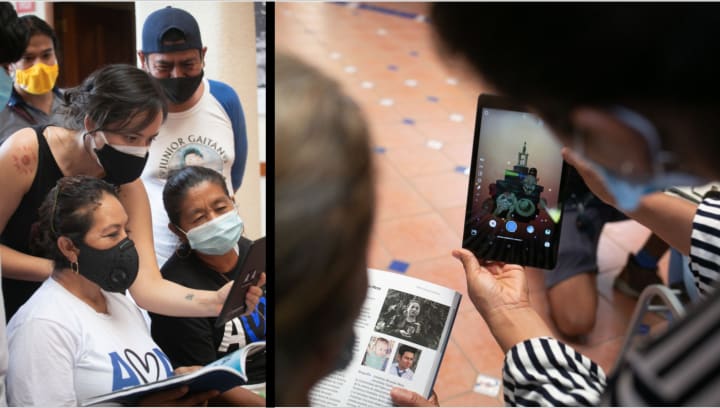 Another memorable project was the multiple award-winning AMA Constructing Memory. an Interactive Art Book for which Ana Carolina designed the AR user experience. Projects that utilize technology to enhance existing concepts like memory, time, space, or identity, excite and move her. She explains, "What made this project so noteworthy to me was how it used specific technologies such as photogrammetry and AR target tracking to create an 'altar,' an object that typically exists outside of the digital realm. By utilizing these technologies, we were able to imbue the 'altar' with a sense of sacredness and memorialize those who had been lost in the Nicaraguan massacre. Moreover, it allowed people to commemorate the victims privately in their own spaces, further expanding on the notion of the altar."
"Ana Carolina is highly skilled, creative, and reliable. Her combination of skills and expertise is quite unique. I have been searching for somebody with her knowledge for a long time and working with her is a dream come true."— Anna Luisa Petrisko, faculty member in the Art, Media, and Design department at California State University San Marcos
Lastly, Estarita talks about the use of technology in immersive art and design, explaining: "Technology is a powerful means of expressing new ideas or old ideas in new ways. As an immersive media artist, a significant part of my job is keeping up with the latest technology and finding ways to use it to create unique experiences. However, it's essential to approach technology in a critical way and not get too seduced by it. We must always consider its purpose and how tech can be used to enhance our creative vision. It's easy to fall into the trap of using technology for technology's sake, but it's crucial to think about how it can serve the story or message we're trying to convey."
With more individual brands and large e-commerce platforms now embedding immersive content into their product pages, inspirational artists and immersive designers like Ara Carolna Estarita will increasingly be in demand, and blaze new paths like her fellow Colombians Shakira and author Marquez.
Check out the project videos on Ana Carolina Estarita's website, and drop in on her Instagram and LinkedIn and Vimeo pages.
About the Creator
Award-winning journalist-author-blogger has written for Playboy, Sports Illustrated, Hello! Canada, HuffPost, Medium, BBN Times, & has his novel, REJEX, available on Amazon.
Reader insights
Be the first to share your insights about this piece.
Add your insights