Actor-Writer-Director Linda Grasso Portrays Memorable Character on Web Series with 170 Million Views
"Life is filled with loneliness, struggle, tragedy and disappointment...and we think that's hilarious"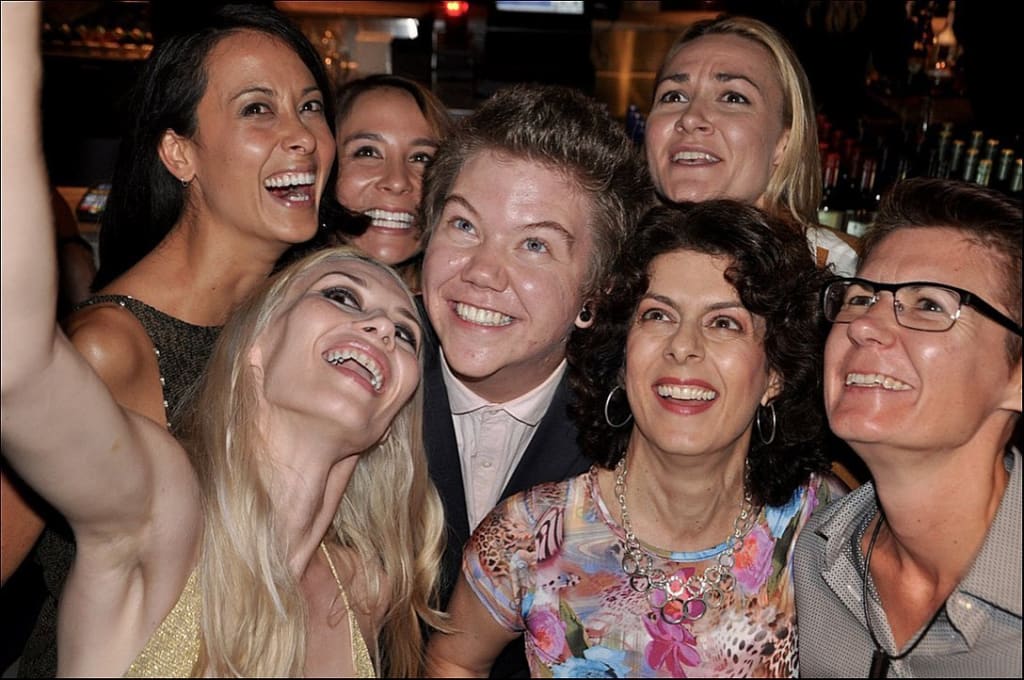 Starting from...Now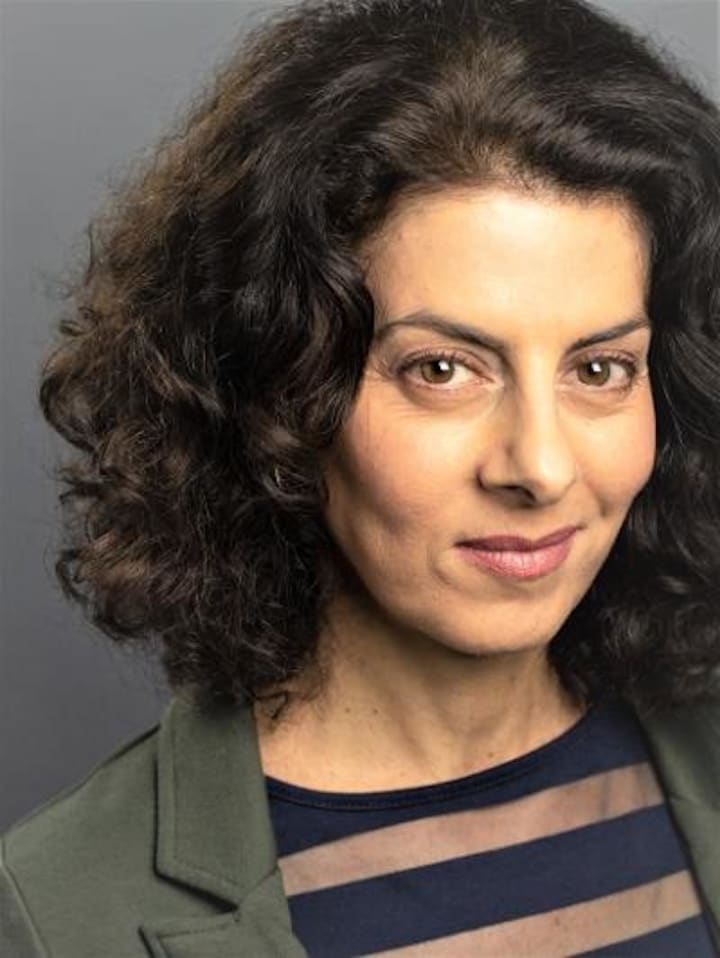 As more entertainment productions start up again, coming out the Pandemic lockdown, actor-writer-director Linda Grasso is already geared up for a return. Australian-born Grasso, who most recently appeared in the Khloe Kardashian-produced true crime series Twisted Love, is now enthusiastically ensconced in Hollywood. She used the lockdown to hone her performing skills: "My strengths are in my comedic ability. I've been told by peers that there is an unpredictability in my timing, which they call a rare quality in comedy. But, I wanted to enhance my skills. So, I spent most of my pandemic time doing self-tape and zoom auditions. I continue to polish my acting skills with online classes and learned techniques to do a more professional self-tape audition. All to add to my acting chops, both comedy and drama."
Indeed, in the comedy vein, Grasso performed a memorable character, Trish Faulkner in the hit Australian web series, Starting From…Now, which has earned a slew of awards—including at LA Web Fest, HollyWeb Festival, Melbourne Web Fest, Vancouver Web Fest, Web Series Festival Global, and NYC Web Fest, among others.
This acclaimed web series Starting From…Now, which garnered a whopping 170 million plus views on YouTube. It portrays a lesbian love triangle, and explores the lives of four inner-Sydney women as they struggle to work out who they are, find a place where they belong, and maybe even find someone to love along the way. Grasso explains, "I play the role of naughty Trish Faulkner, a toy boy-chasing divorcee who runs a graphic design business."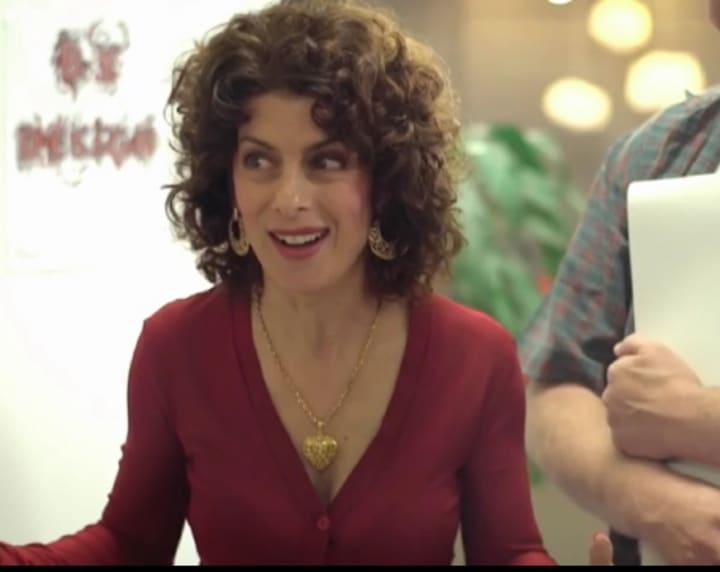 For example, Trish makes a memorable first appearance at her workplace, suggestively intimating, "Sorry, I'm late, I had some business to take care of, know what I mean," as she buttons up her to top. And, Grasso says that Trish got so much positive feedback, that this always-thinking-ahead performer created an hilarious spin-off web series called Trish's Top Tips, a 'how to' web series about being a single woman of today. One of those tips is "To get what you want in life, always put your best and boldest high heel forward."
"Love yourself with a steaming hot bubble bath and a dash of Epsom salts." —Trish's Tips
Consequently, and taking her own cogent advice during the lockdown, Grasso also proactively wrote two romantic comedy screenplays, with lead roles for herself, saying, "Both of these stories were inspired by my experiences being here in America. These are female driven stories with the central theme being around finding love, with a comedic twist, and the moral to the story always being that self-love is the answer."
Beyond award-winning Starting From…Now and the Khloe Kardashian-produced true crime series Twisted Love, Grasso's many other roles include a comedy film called The Brothel where she plays a pristine and educated madam; and, a sitcom called Rock Chikz where she plays the lead singer of an all-female rock band, which screened at New York's 'Mamapalooza' Festival. She has also written, produced and starred in her own short films, My Two Lives, and Wishful Thinking with the actor portraying the character Jan who also appears in a spin-off, that Grasso recently wrote and produced, reprising the role of Jan in Jan Of All Trades.
Above all, Grasso's love of performing has included dozens of commercials including Colonial First State Superannuation, Purina Friskies Cat Food, Ingham Chicken, Vicks Vapo Drops, Yellow Tail Wines, and Quakers Cereal Bars. Grasso quips that the Quakers' print commercial had a bold funny caption that went, "Move over donut... there's a new cookie in town." That aptly applies to Grasso and her energetic take on Hollywood.
"If you change nothing, nothing changes!" — Trish's Tips.
But, it all goes back to Australia, where she was inspired by actor/producer Paul Hogan and Magda Zsubanski for their sketch comedy talent. She confesses, "I love the quirky style of movies like Muriel's Wedding and Strictly Ballroom." Both movies had international success and made stars of their performers.
Grasso traces her love of performing back to her youth: "From a young age, I've always been a performer. The passion to entertain began in primary school—I would create and perform improvised duo comedy sketches with my best friend. The sketches were satires of commercials I watched on television. There was a certain unpredictability about our performances that excited my classmates about what we were going to do next."
Consequently, she won numerous awards for her acting, writing and filmmaking, and also for her stand-up comedy in Australia.
Now, she's brought that cachet and chutzpah to Los Angeles where she's connected with and been further inspired by colleagues at the production companies of Hollywood A-listers Reese Witherspoon and fellow Aussie Margot Robbie. Grasso says, "They have taken the reins and founded their own companies to enable them to create more work for women. Similarly, I'm striving to emulate their achievements with my own production company Jan Of All Trades Productions with the motto 'Life is filled with loneliness, struggle, tragedy and disappointment...and we think that's hilarious'."
Most importantly, Grasso is looking to star in her own vehicles, explaining, "I like to create my own work because my goal is to have my new screenplays made into movies where I play the lead role. This is also an ideal time to have these movies made; also, because there's been a void needing to be filled. Basically, I am following the footsteps of the famous Sylvester Stallone in Rocky and I am working towards financing these exciting projects."
In the meantime, Grasso has two upcoming acting roles, including an hilarious workplace comedy, Buds, and also a fantasy TV anthology, Ghost Stories from the Beyond.
Above all, like Rocky, actor Linda Grasso is looking to really fly now!
Check out Linda Grasso's website, which includes a number of dramatic and hilarious clips, and look up her IMDb profile.
About the Creator
Award-winning journalist-author-blogger has written for Playboy, Sports Illustrated, Hello! Canada, HuffPost, Medium, BBN Times, & has his novel, REJEX, available on Amazon.
Reader insights
Be the first to share your insights about this piece.
Add your insights