History of Cosplay
Cosplay may be dominating the US convention scene, but Japan turned it into a cultural phenomena.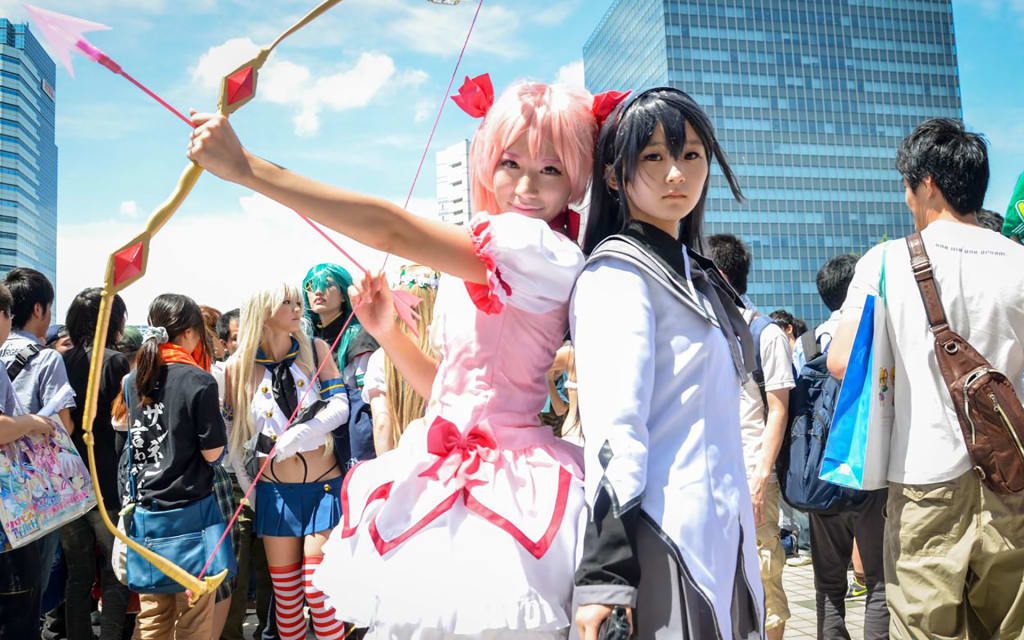 Cosplay is one of the most awesome things about anime and comic cons but the practice that is readily associated as a Japanese phenomenon, originated in America. Once referred to as costuming, the first documented instance of cosplay occurred in 1908 when Mr. and Mrs. William Fell, a Cincinnati, Ohio couple, attended a masquerade ball in costumes depicting Mr. Skygack and Miss Pickles, martians from a newspaper comic that first ran in the Chicago Day Book.
Before Star Trek, Star Wars or Dr. Who ignited legions of fans to dress up like aliens, sci-fi guru Forrest J. Ackerman donned a cape and tights to portray a pulp-inspired, futuristic entity at New York's first World Science Convention, in 1939. Ackerman would later become a key figure in the establishment of science fiction fandom.
Rocky Horror Picture Show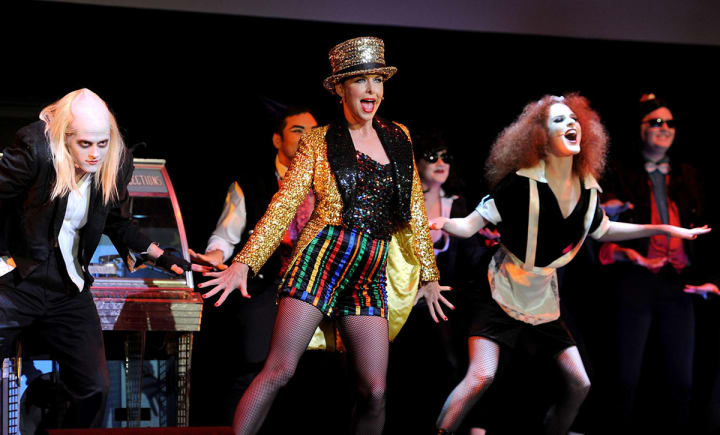 Early instances of costuming led to an organic movement of adults that were comfortable with dressing up as their favorite characters, even if it wasn't Halloween. Costuming had yet to become a pop culture phenomenon until the release of the infectiously popular 1975 musical, The Rocky Horror Picture Show. The campy, gothic flick starred Susan Sarandon, Tim Curry and Barry Bostwick in various states of undress, duress, with blood-red lipstick, fishnets, corsets, top hats, and canes serving as the focal points for both male and female stars.
The plot was relatively simple, but audiences were reeled in by catchy song-and-dance numbers like "The Time Warp" and its racy depictions of Dr. Frank N. Furter, portrayed by Tim Curry, a cross-dressing mad scientist, hailing from Transexual, Transylvania.
Created as a loving send up to bygone sci-fi flicks, the film became a grind house phenomenon. The British-American movie sparked a cult following that would attend screenings from New York to tiny suburban theaters, where they would shout out key lines and dress up in makeup paired with homemade costumed tributes to Dr. Frank N. Furter, Riff Raff, Columbia, and an assortment of other fiendish outer space revelers.
The costume-clad audience and actors, known as the shadowcast, generated continued interest for the B film that would have been a flash-in-the-pan, making The Rocky Horror Picture Show the longest-continuously running film to date, with weekly midnight screenings happening in theaters all over America.
Nobuyuki Takahashi Coins "Cosplay"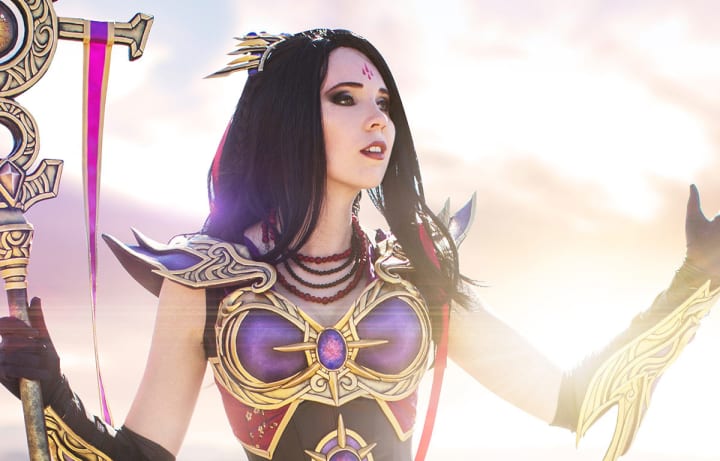 Costuming would remain a thing of sci-fi conventions and masquerade balls, until 1984, when Nobuyuki Takahashi coined the term cosplay. While attending the World Science Fiction Convention, Takahashi was floored by the kaleidoscope of attendees, who populated the halls with their wondrous looks.
When he returned to Japan, he enthusiastically wrote about the trend in My Anime. While Japanese coeds had been dressing up as their favorite anime and manga characters since the early 70s, they did not have a single word to describe what they were doing. After struggling to come up with a term that could sum up costuming, Takahashi chose cosplay, stylized コスプレ, which was a Japanese blend of the words costume and play.
Manga Popularized Cosplay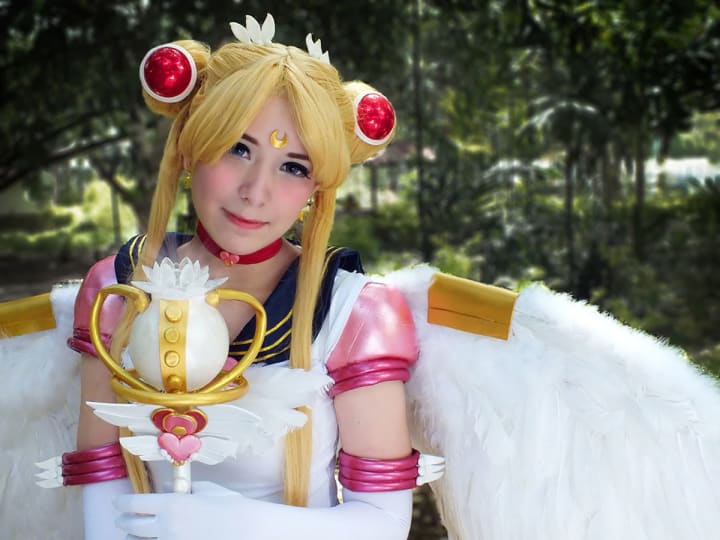 Comic books serve as the source material for Hollywood blockbusters like Batman vs. Superman but they are not widely read by US citizens. In Japan, comics known as manga, target all demographics including adult men and women.
For example, josei manga, which are created for adult women, like With the Light, explore the challenges of parenting a child who is diagnosed with Autism Spectrum Disorder, while Nodame Cantabile highlights the struggles of college-aged musical prodigies. On the packed subways of Tokyo, office workers are often seen devouring the pages of weekly releases like One Piece and Kindachi Case Files during their frenetic morning commutes, cementing the popularity of these tales and their characters.
Some of the most beloved cosplay characters were created for manga, before they were adapted into anime or video games. The 90s witnessed a rise in costumed play, as enthusiastic fans embraced the personas and style of figures from releases like Pretty Soldier Sailor Moon, Neon Genesis Evangelion, and Dragon Ball, a manga that would later receive international acclaim as the source of the animated series, Dragon Ball Z. Pretty Soldier Sailor Moon reinvigorated the once forgotten manga plot device of the magical girl, as intergalactic teens clad in nautically-themed uniforms attempted to "fight evil by the moonlight."
The manga series that would later be adapted into an animated program titled Sailor Moon and licensed for release in the U.S. by Viz Media. In 2014, the franchise, which is one of the most popular exports of Japanese anime to date, relaunched to reach a new generation of viewers with Sailor Moon Crystal.
Neon Genesis Evangelion reflects Japan's fascination with mechas or humans that are not necessarily androids, but are pilots who are nested within giant robots. One Piece is an on-going series that is published in Weekly Shōnen Jump, a magazine that targets a young male audience. The pirate-themed tale spawned a popular animated show, a theatrical film, and a theme park.
Visual Kei and Japanese Musicians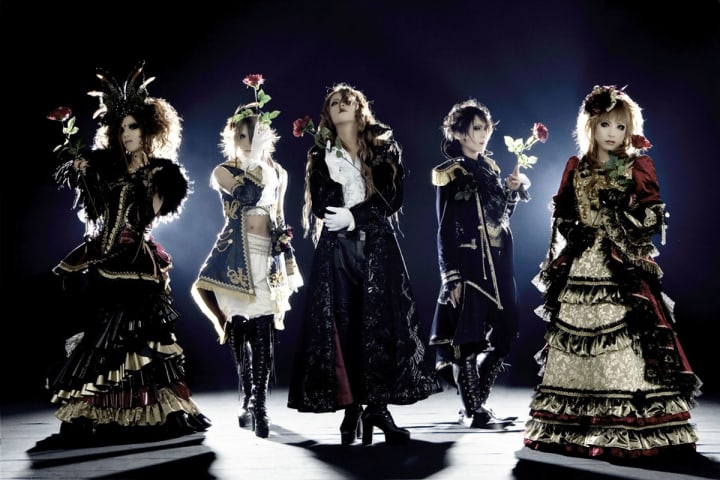 Rock bands dressed in Rococo-influenced frocks. Guys who could make some western glam rockers look like they are dressed down in sweatpants. These are some of the defining elements of visual kei, a musical movement that continues to inspire cosplay, manga, anime, and everyday fashion in Japan. X Japan and acts like Malice Mizer transformed the concept of rockers dressing in makeup and glamorous frocks from the spandex and hairspray of glam groups like Whitesnake and Poison. Visual kei is a term is believed to be attributed to X Japan, an 80s-era orchestral speed metal band that later embraced power rock ballads.
While the group struggled to obtain recognition by American audiences, they are regarded as one of the most successful Japanese bands of all time. The surviving members are the subjects of the film, We are X, which recently premiered at SXSW 2016. X Japan are widely considered to be the pioneers of visual kei and their aesthetic sparked a tidal wave of contemporaries and successors. Malice Mizer aggressively combined French Rococo aesthetic with classically-infused rock, creating iconic music and style. Malice Mizer's leading member and guitarist later became the founder of Moi-même-Moitié, a label that helped to spark the gothic lolita fashion movement.
Gothic lolita is a subculture style that references both Victorian and Edwardian costuming. While the movement has many sub-categories, it is recognizable through brands like Baby, The Stars Shine Bright, Moi-même-Moitié and Metamorphose temps de fille. Gothic lolita has served as the template for anime and manga characters in popular series including Rozen Maiden, Death Note, and Black Butler, while appearing in video games like Tekken 6 and Soulcaliber 5.
The jarring, otherworldly appeal of gothic lolita also provides the costuming for BABYMETAL, an infectious act that combines J-pop with death metal, creating the perfect post-apocalyptic soundtrack. If you've ever wondered why the anime characters of Dragon Ball Z had shoulder length, spiky hair or why Black Butler features the sumptuous costumes of Victorian period England, the answer could lie within visual kei.
Cosplay in the US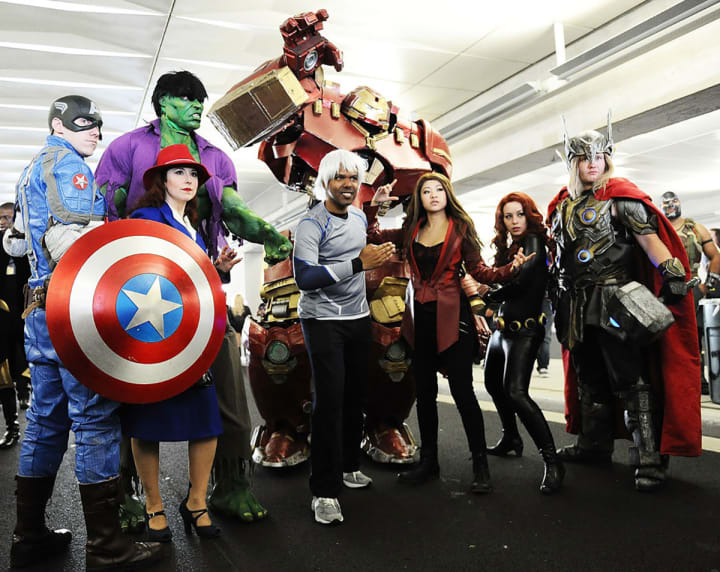 The first documented convention of Japanese pop culture was Comiket, which was held in December 1975 and was attended by about 600 fans. Comiket continues to be a grassroots effort, but the twice-yearly event now attracts around 500,000 enthusiasts.
Small instances of US anime conventions began in the late eighties and early nineties, including San Jose's AnimeCon and AnimeExpo. While these seminal events were notable for drawing small crowds of around 1,000 attendees, anime conventions and cosplay have developed into a major force within American pop culture.
Many millennials and Gen-Xers who cosplay Japanese characters, have nostalgia for the anime-sourced cartoons that dominated American children's television from the mid-90s through the late 2000s. While they may seem out of context, anime and manga-inspired cosplayers have become common fixtures at gatherings like New York and San Diego Comic-Con.
At these events, characters like Batman's Bane can often be seen alongside cosplayers who are portraying Hatsune Miku, a Japanese vocaloid or synthesized pop star, who is now the subject of her own convention.
The future of cosplay in America, could be in its evolution from a mainstay of sci-fi, comic-cons and anime to a concept that can span the portrayal of celebrities or iconic periods of history.
Attendees of New York City's Jazz Age Lawn Party travel back to the age of Prohibition, trading out sneakers for spats and baseball caps for fedoras.
Groups like Dances of Vice recreate bygone eras through lavish parties populated by Josephine Baker, Bugsy Siegel or Duke Ellington cosplayers. Viva Las Vegas celebrates forgotten pin-up mavens like Bettie Page and the vixens of Vargas, along with styles of rockabilly.
It's no coincidence that polka dot swing dresses can be found at Hot Topic, alongside Hatsune Miku wigs and Suicide Squad tees.
About the Creator
Raised on a steady diet of makeup and games. Eager to share my experiences with the world and make a difference, article by article! :)
Reader insights
Be the first to share your insights about this piece.
Add your insights