Here's What We Know About 'Captain America 4'
The MCU (Marvel Cinematic Universe) just got better!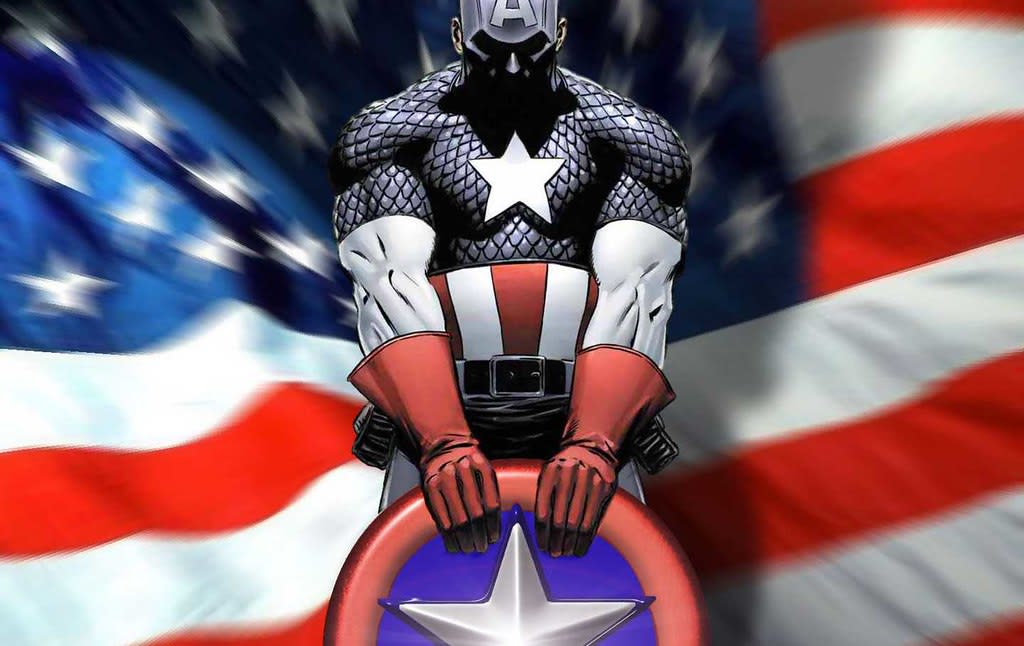 Last Friday was the season finale of The Falcon and the Winter Soldier and if you haven't seen it yet...you should.
It was incredible and set up nicely for the next time we will see Sam Wilson and Bucky Barnes back on our screens. And the next time we'll see them is in the officially confirmed CAPTAIN AMERICA 4.
On the 23rd of April the 4th installment of the Captain America saga was confirmed. It's in development with The Falcon and the Winter Solider writers Malcom Spellman and Dalan Musson.
So, who's in it?
We don't know the confirmed cast yet, but we can all assume our new Captain America, Mr. Anthony Mackie, will be returning to make his mark and show of his brand new suit and shiny shield. And of course, where Mackie is, Sebastian Stan will follow. The dynamic between the two characters has always been fun, and now we're going to get to see more of the Cap and Bucky friendship, but just not as we remember it.
Another familiar face we can bet on seeing is Wyatt Russell, a.k.a John Walker, a.k.a the Captain America nobody wanted, a.k.a US Agent. And of course, for fans shocked by Sharon Carter's new character development, I'm sure we'll see much more of her story arc during Captain America 4, especially with her ties with the old Cap, Steve Rogers.
But that's the question everybody's asking. Where does the man himself come into this? We know Chris Evans isn't on the moon, so will he be joining the cast for the new film?
Well, he's currently denied rumours of any return, and it would certainly take away from Anthony Mackie's new limelight if he did appear. But who knows, Marvel can do anything these days! (read: hello multiverse!!)
What about the plot?
Fans and critics alike are coming up with theories, but nobody is sure yet on what is going to happen.
Will it feature Zemo and his ongoing hate/love relationship with Bucky? Will the Flag Smashers become something of the past? Will we continue to find out Sharon's lifestyle as the Power Broker? Or will we see a new villain in a new city or any old faces?
There are simply too many questions, but as Phase 4 delves deeper into it's multiverse storyline, and as there's no certainty around The Falcon and the Winter Soldier season two, anything could be possible.
Anthony Mackie found out all this information while he was in a grocery store and he told EW:
"That's what I love about working for Marvel...I'm excited to see what happens.
Is a release date in the works?
In a word: No.
The last Captain America movie (Civil War) came out in 2016, and Phase 4 of the MCU already has plans for movies and shows up until the end of 2022, and with the COVID-19 pandemic already making delays on that timeline, you get to wonder when they're going to have time to make this new movie!
Summary and review (IMO):
So, despite there isn't a lot of information for us fans to work with, I'm still incredibly excited about where Captain America 4 will take us. The Marvel Cinematic Universe is expanding, and it's only getting better.
I loved the Sam and Bucky dynamic, the insight into Sam's family struggles and the intricate and mind-opening way the MCU dealt with racial issues. It is so important that the MCU now has a black Captain America, and it's also equally as important that they highlight the way racists have reacted to this information. The Falcon and the Winter Soldier's involvement with Isaiah Bradley's storyline was well written, and I'm glad the MCU is shining a light on more black superheroes.
You can read my article 'Superheroes and Black Identity' for more on Sam Wilson's Captain America and more black superheroes across the MCU and the rest of the superhero genre.
I hope that in the future I can update you all on new Captain America 4 information, but for now that's all I can offer! See you around!
-
If you liked this article then make sure to leave this article a little heart to show your love! Tips are super appreciated, and all tips help me to be just as rich as Zemo! (Ha! I wish!)
If you have anything else to add, or want to chat about the TFATWS finale, DM me @leighooper on Instagram and Twitter and even pop me a follow if you're interested in the author behind the article!
Thanks for reading, I hope to see you soon!