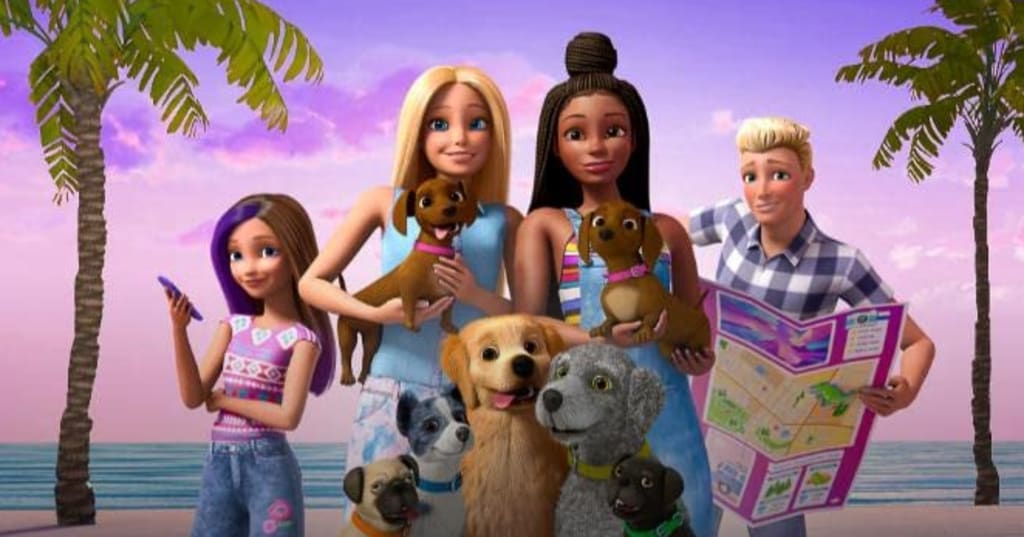 Skipper Roberts, Malibu Barbie, Brooklyn Barbie, and Ken
So, I recently was stuck at home with my 6-year-old daughter who was unwell. She wanted to watch the Barbie movie on Netflix.
Now, I will admit that I was being selfish when I agreed because I remembered that there was a Margot Robbie Barbie movie and I thought this was it. Turns out that movie isn't due for release until the middle of this year.
Instead, I was introduced to what I have termed the BCU (the Barbie Cinematic Universe), a series of animated shows and movies about, yes that's right, Barbie. I've got to say, I was a little bit flummoxed when I saw just how many Barbie adventures there are. I would say they are primarily designed to promote Barbie dolls and associated merchandise but also with a message or a lesson in each episode or movie.
So let's start with a couple of the movies: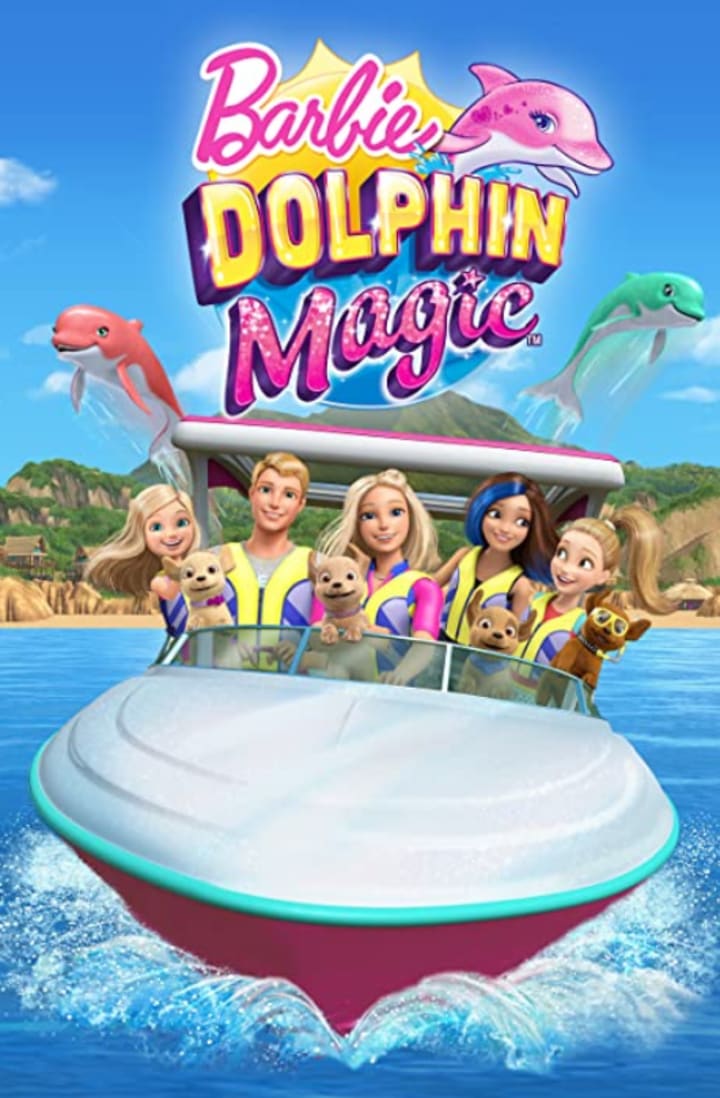 Barbie: Dolphin Magic
Released in 2017, Barbie and her sisters (Skipper, Stacie, and Chelsea) go off to visit Ken (you remember Ken) who is working a summer internship helping with dolphin research. As only a bunch of sisters dreamed up by Mattel can do, they find a rare species of dolphins and an even rarer mermaid.
Thankfully Barbie and her sisters are there to help save the day. Hard to understand why this eco-documentary isn't streaming on National Geographic.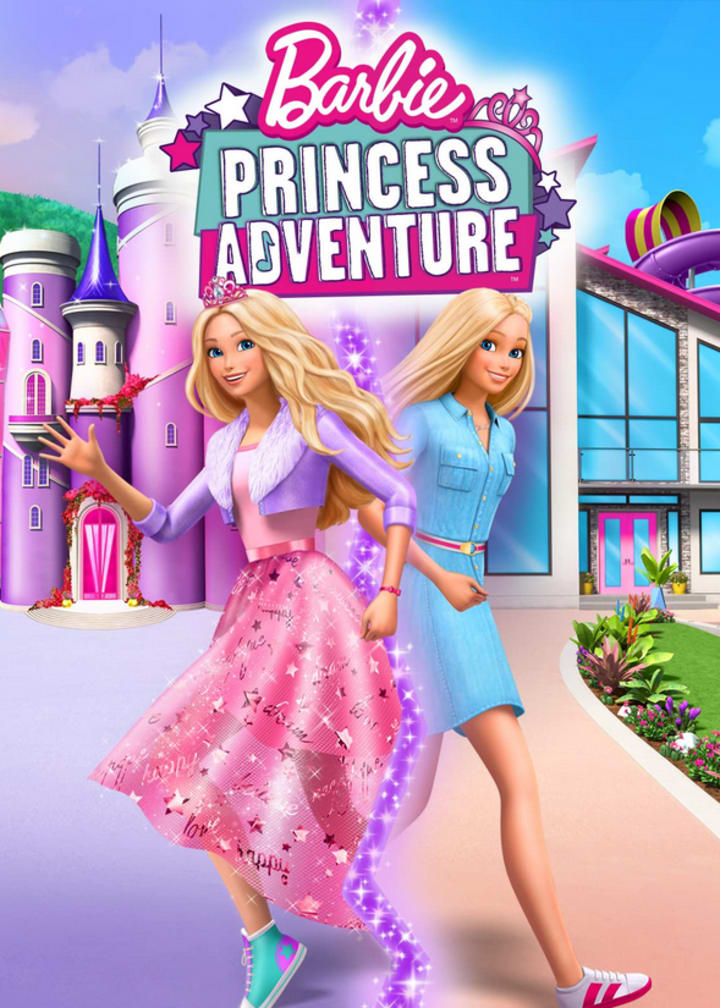 Barbie: Princess Adventure
Now you might think you have already seen the plot of the 2020 movie repeated in other classics. Girl meets look-a-like princess in a foreign land. In this case, that country is Floravia, (I've tried to find it on the map but can't seem to locate it). They trade places and adventure ensues.
Of course, there are lots of songs and laughter along the way. Throughout, Barbie helps Princess Amelia find her own voice and save the coronation from the evil Prince.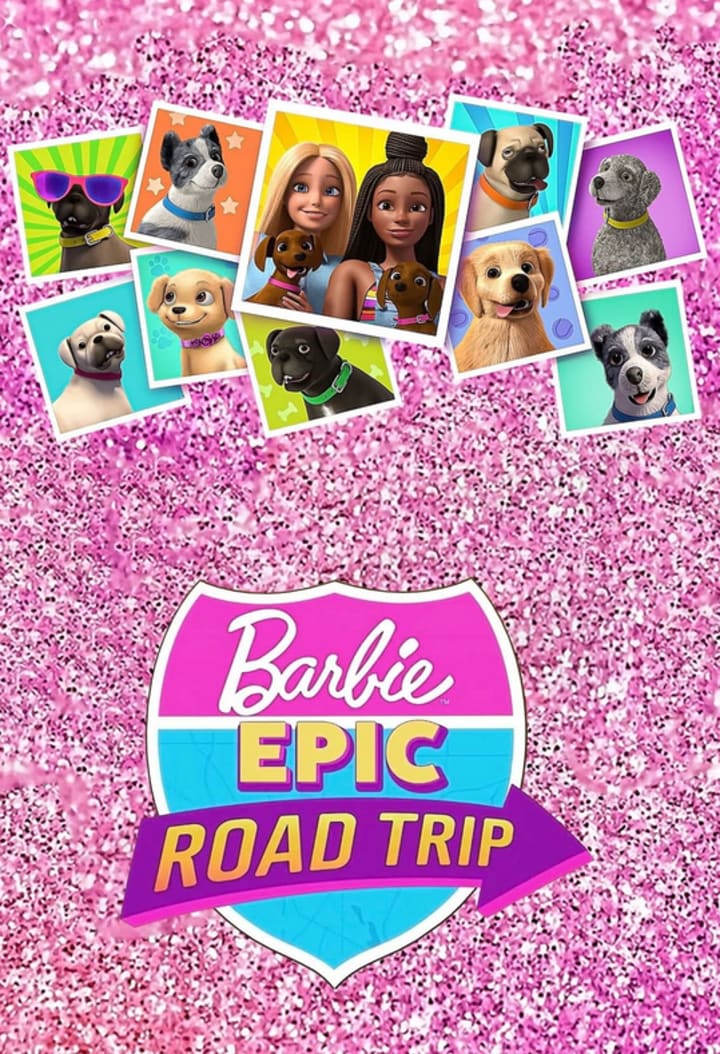 Barbie: Epic Road Trip
There are a few things you need to know about this Barbie movie before watching it. Firstly, there are two Barbies: Barbie Malibu Roberts and Barbie Brooklyn Roberts. One of the Barbie's is from Malibu and the other Barbie is from Brooklyn. They are both singers and they have the chance to audition as backup singers for a big-name recording artist.
The other important thing to know is it's basically a modern-day "choose your own adventure" so as you watch along you decide which choice will be made and the story will adapt accordingly. Sounds fun right? Well not if you're trying to nap and you are constantly having someone yell at you "Choose pancakes Dad" or "short song, short song!!"
The two Barbies, Ken and Skipper are going on a road trip to New York and along the way, they are trying out Skipper's new app to pair dogs with their new owners.
Once I got over the fact I couldn't just snooze through it, this wasn't a terrible movie. Where they get you is at the end, they ask you if you want to change any of your decisions and if you say yes, the movie starts over again. No, I didn't sit through it twice in one day, so I guess I'll never know if things worked out differently taking the alternate path.
The Barbie TV Shows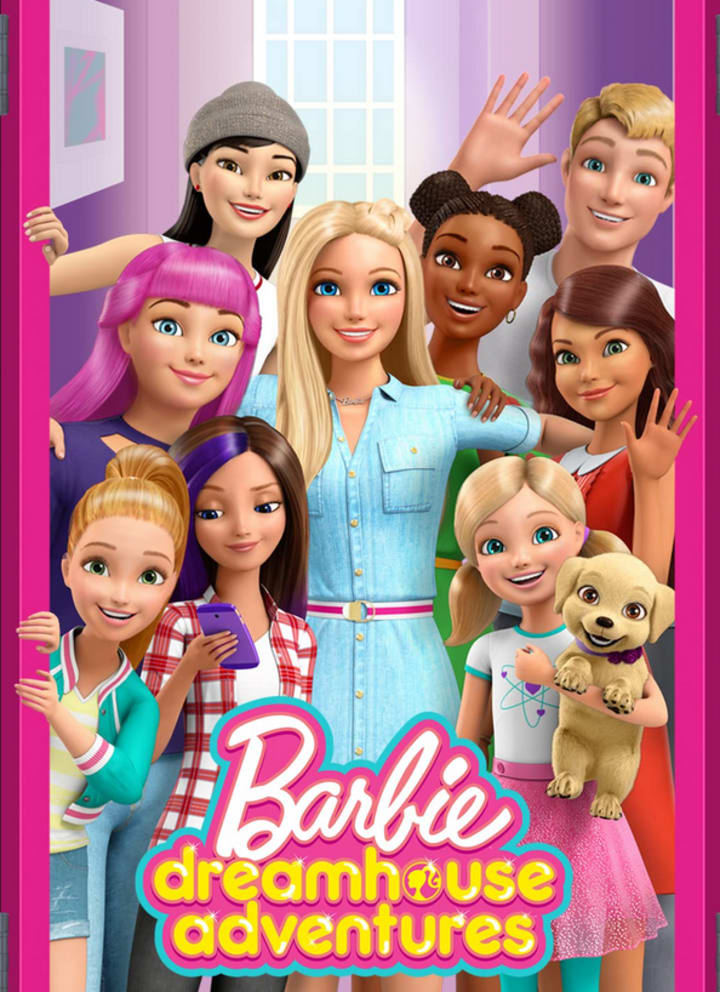 If the movies weren't enough for you, there are the Barbie Dreamhouse Adventures series. There are five seasons of this show and it revolves around the Roberts family (I didn't know that was Barbie's surname, so I guess there is at least one thing I learned from this show already). Barbie, her sisters, and her friends try to navigate life, love, school, and other random adventures. Oh yeah, and they live in a smart home (kind of a mixture of Alexa and J.A.R.V.I.S from Iron Man).
There are the usual teen messages about confidence, friendship, owning your mistakes, and all that jazz. Ken isn't the hero, in fact, he's a bumbling buffoon most of the time. The heroes are Barbie and the girls, a great message of empowerment.
Now, the obvious thing is, this half cartoon, half advertisement is very effective. My daughter now wants the dream house, the camper and so many other Barbie accessories. I didn't know there were that many Barbie accessories
I do miss the old days when my daughter was into Paw Patrol (who can forget my musings about their possible connection to organized crime?)
There are probably worse shows out there. Barbie isn't the vapid airhead you might have once pictured.
Fro more insight into the Barbie shows and movies, greater information is available below:
About the Creator
Amateur storyteller, LEGO fanatic, leader, ex-Detective and human. All sorts of stories: some funny, some sad, some a little risqué all of them told from the heart.
Thank you all for your support.
Reader insights
Be the first to share your insights about this piece.
Add your insights