'Greenleaf' Final Season Date and News About a Spinoff
A 'Greenleaf' spinoff is in the works.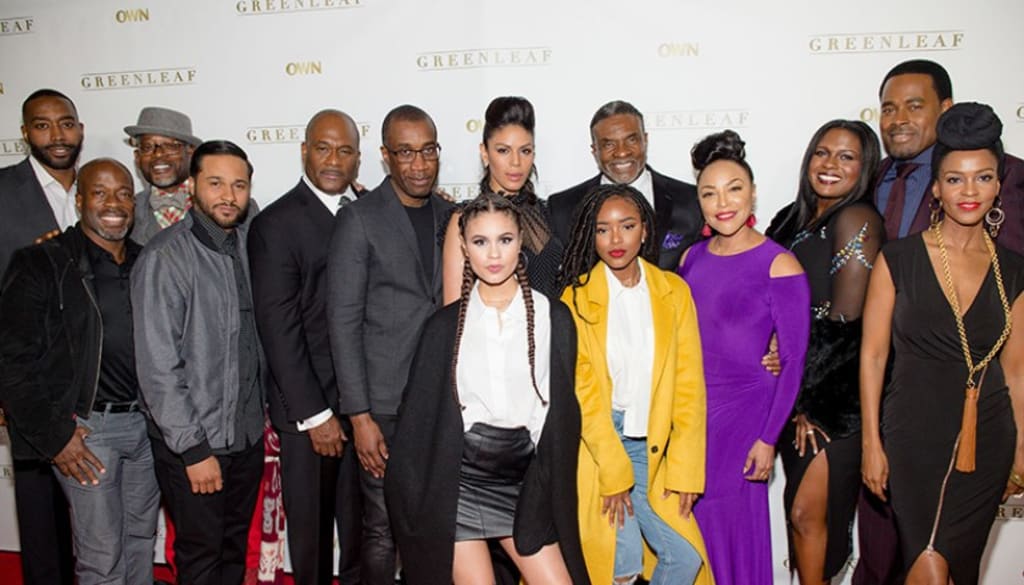 Fans of Greenleaf will say goodbye to the series after Season 5 that premieres on June 23, 2020, at 9 PM on the Oprah Winfrey Network (OWN). Even though the regular season is ending, the story will continue in a spinoff that's in the works.
Fifth and Final Season
The fourth season aired from September 3 to November 5, 2019. Several things were left hanging during the finale that viewers can't wait to find out the details. Since there are a lot of questions to be answered and problems to be solved, it is unlikely that there will be new stories introduced during the final season. Many things are going on within the Greenleaf family as well as in the Memphis megachurch where there are secrets, lies, and deceptions. Hopefully, there will be answers to things fans want to know.
Members of the Greenleaf family have problems going on their lives. Viewers would like to see every one of those problems resolved during the final season. One of the main things that viewers are looking forward to is finding out about the last scene during the finale when Grace Greenleaf was praying at her sister's grave and someone appeared and talked to her briefly before walking away down the path.
Viewers are hoping to see Bishop James and Lady Mae Greenleaf get back on one accord before the series end. Jacob and Kerisa Greenleaf have been at odds during the entire series. Perhaps they will come to some agreement about their marriage. Fans would like to see Charity Greenleaf find out the real reason Phil DeMars broke off their one-day engagement.
Many viewers are guessing that the struggle to keep Calvary Church in the Greenleaf family will be resolved with Bob Whitmore and Harmony and Hope Ministries. The Memphis megachurch has been the center of the series for five seasons. There would be no reason for that particular issue not to be settled.
Spinoff
Along with releasing the date of the final season, OWN announced it is in the process of developing a spinoff of the series. Creator and executive producer Craig Wright has not given many details about what to expect. We are hoping the main members of the Greenleaf family will be part of the spinoff. They include Merle Dandridge as Grace Greenleaf; Keith David as Bishop James Greenleaf; Lynn Whitfield as Lady Mae Greenleaf; Kim Hawthorne as Kerissa Greenleaf; Lamman Rucker as Jacob Greenleaf; and Deborah Joy Winans as Charity Greenleaf-Satterjee.
From the release of Greenleaf in 2016, Wright and executive producer Oprah Winfrey envisioned that the series would cover only five seasons. However, Wright has always had a spinoff in mind. His plan is becoming a reality after fans expressed their disappointment after the final season was announced. They are showing support for a spinoff.
What we now know about the spinoff is that it will join OWN's popular scripted programs including Tarell McCraney's David Makes Man, Ava DuVernay's popular drama Queen Sugar and her anthology series Cherish the Day. Tyler Perry's The Haves and the Have Nots premiered on May 28, 2013, as OWN's first scripted television series. Viewers are delighted to know that the long-running show will continue.
It is really good news to know we can still see the Greenleaf family after Season 5 comes to an end. When more information is revealed about the upcoming spinoff, viewers will be notified. In the meantime, fans can enjoy the last season of Greenleaf.
Many people on social media say they are looking forward to Season 5 as well as the upcoming spinoff of Greenleaf. Are you looking forward to Season 5 and the spinoff of the popular series that has been on OWN since 2016?

Margaret Minnicks
Margaret Minnicks shares articles with readers all over the world. Topics include celebrities, royal family, movies, television, foods, drinks, health issues, and other interesting things. Thanks in advance for TIPS that are sent my way.
See all posts by Margaret Minnicks →