'Greenleaf' Ending After One More Season
Season 5 of "Greenleaf" premieres in June 2020 for its last season.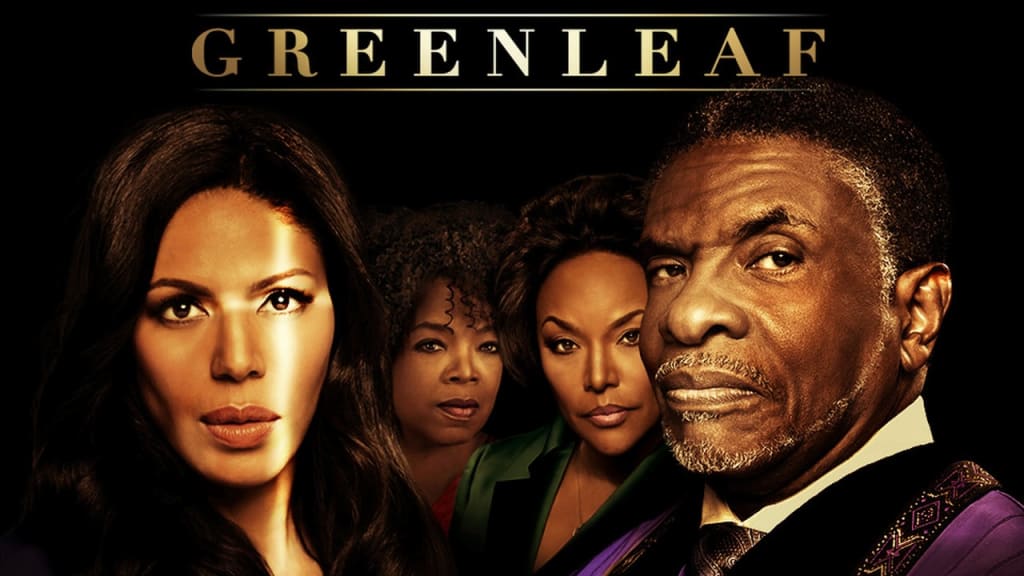 OWN has announced that Greenleaf will return in June 2020 for its final season. The series was not cancelled. Instead, the Oprah Winfrey Network ordered only one more season. That means everything will be wrapped up during the fifth season. It is good that fans are finding this out in advance instead of being shocked by the news at the end of the upcoming season.
With many shows being cancelled or postponed because of the coronavirus, it is surprising that Greenleaf will be aired at all. All eight episodes of Season 5 were completed last year before the pandemic affected most of the entertainment industry. As you can see, the final season will be a short one. Most seasons had more than only eight episodes. In fact, Season 1 had 13 episodes. Season 2 had 16 episodes. Season 3 had 13 episodes. Season 4 had 10, and Season 5 will have only 8 episodes.
Ratings
Viewers have enjoyed four seasons of Greenleaf that debuted on June 21, 2016. On November 15, 2019, OWN confirmed the renewal of a fifth and final season of the series in 2020. Ratings for Season 3 were down by 18 percent. Ratings for Season 4 were down by 19 percent. Perhaps the ratings will go up since viewers know Season 5 will be the end of the series. Also, the show has not been on the air since November 5, 2019. Fans can catch up on the first four seasons that are airing on Netflix.
What to Expect During the Final Season
There were a lot of loose ends at the end of Season 4. Those loose ends are expected to be tied up in the final season involving a high profile family and a megachurch in Memphis, Tennessee.
The Church
The Greenleaf family tries to save Calvary, their Memphis megachurch, from being taken over by Bob Whitmore and Harmony and Hope Ministries. Every day in every way, Whitmore seems to get the upper hand. However, the Greenleaf family keeps fighting.
Bishop Greenleaf and Lady Mae
Bishop James Greenleaf continues trying to be on one accord with Lady Mae. They were married and doing well when the series first began. Will that happen again before the series ends?
Charity Greenleaf
Charity Greenleaf has had a hard time with the men in her life throughout the series. She was engaged to Phil DeMars for only one day before he was forced to call off the engagement.
Kerrisa and Jacob
Kerissa cheated on Jacob with Fernando Amable. She admitted to Jacob that she has chlamydia. When she went to see Fernando, he gave her a document that showed that Uncle Mac was the executor of the Greenleaf estate. This makes Kerissa think Bishop Greenleaf and Lady Mae are not the legal owners of the mansion.
Grace and Stranger at Grave
People are still talking about Grace and the mysterious stranger at Faith's grave during the final moments of Season 4. Some say it was AJ, and others think it was a ghost. It will be very interesting to find out who the man was.
The Cast
Main characters of Greenleaf include Merle Dandridge as Grace Greenleaf; Keith David as Bishop James Greenleaf; Lynn Whitfield as Lady Mae Greenleaf; Kim Hawthorne as Kerissa Greenleaf; Lamman Rucker as Jacob Greenleaf; and Deborah Joy Winans as Charity Greenleaf.
Recurring characters include Lovie Simone, Desiree Ross, Tye White, Rick Fox, Beau Bridges, Gregory Alan Williams, and Oprah Winfrey.
Awards and Recognitions
In 2018, the Greenleaf Soundtrack Volume Two was named Outstanding Gospel/Christian Album (Traditional or Contemporary) by the NAACP Image Awards.
Greenleaf has been honored with ten NAACP Image Award nominations, including a win for Outstanding Drama Series in 2020. Lynn Whitfield won Outstanding Supporting Actress in a Drama Series in 2019 and 2020.
The series has also been recognized by the Black Reel Awards for Television and by the Alliance for Women in Media's Gracie Allen Awards.