Endicott College Mainstage 'Into the Woods' Is Spectacular!
I had a glorious evening last night.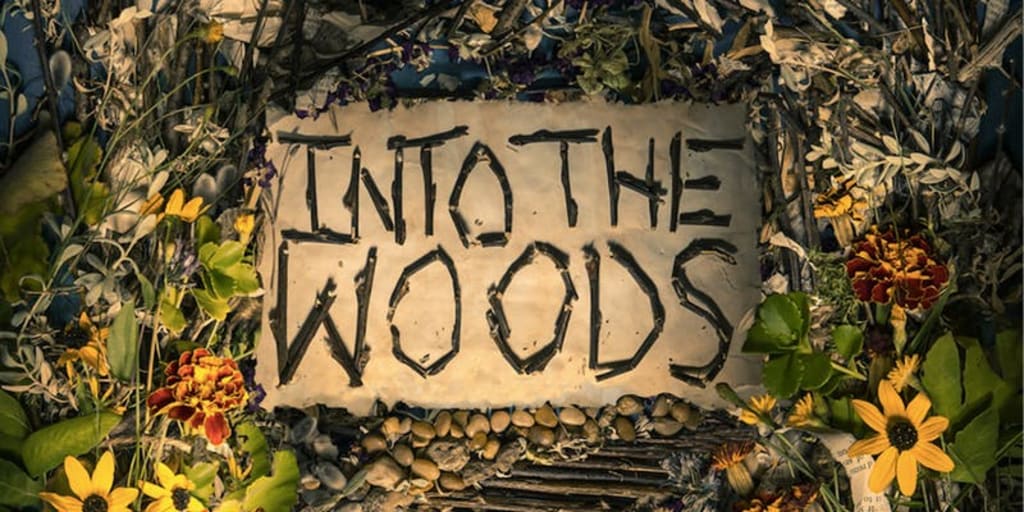 I had a glorious evening last night. I found myself walking through the woods and meeting a wolf, a witch, and even a giant whose monstrous voice shook the grounds! Once I exited the woods, I found myself at Endicott College watching their fall mainstage production of Into the Woods.
Into the Woods originally premiered in 1987 on Broadway starring Bernadette Peters as the witch. The show centers around a set of unique fairytale characters. Cinderella, Jack from Jack and the Beanstalk, and even Rapunzel! They all have to venture through the deep dark woods seeking out a wish. Although the characters get their happy ending that's not what act 2 has to offer. Facing awful treachery, loss, and truth, Into the Woods presents a deeper message to audiences.
Walking back through the halls of Endicott College as an alumna was strange, yet bittersweet. We all miss going back to school after graduating. I especially miss performing in the Endicott mainstage productions. Thankfully, I have the opportunity to return and sit in the audience watching the cast and crew perform.
Theatre is a spectacular environment. Especially in college. College can be an overwhelming environment. Homework, tons of new faces, and being on your own. Into the Woods shares a multitude of themes and morals, especially when it comes to being on your own. Although the wood can be a scary place you have to face challenges, grow and learn.
The cast of 13 danced, sang, and even ran all around the small black box theatre. Some even played two roles! Michael Varno, a junior at Endicott, performed the role of a sneaky wolf and then immediately switched into the pompous, yet still charming, prince of Cinderella. The same goes for Max Theroux, a sophomore, would be Rapunzel's Prince singing about the agonies with Prince Charming until switching into a steward who followed the prince around.
And let's not forget Krista Flanagan, a sophomore, who at one moment would be crawling around on her knees as Milky White, the cow, and then transform into a nasty step sister all in the span of returning backstage for a moment! And even the actress who prerecorded the giant's booming voice was present onstage reacting in pure horror!
One of my favorite roles, and many other theatre lovers, is the witch. Is she, or is she not the antagonist of Into the Woods? That's up to you after listening to her heartfelt songs and stinging speech to the characters. Jeana Alfano, a junior, held her head high and belted into song every moment she stepped onstage. As the witch firmly states, "Careful the things you say."
One can certainly expect to hear "Into the Woods" as a popular song. Other songs include "The Last Midnight," "No One is Alone," followed by a different rendition of "It Takes Two" between Tim Spinale, a junior, and Ashley Olsen, a freshman, playing the Baker and Baker's Wife.
Into the Woods has a special place in each cast members hearts, especially Rebekah Shade, a sophomore, who brought her exburence into playing Little Red Riding Hood. "Little Red Riding Hood is really a representation of (Rebekah) as "I'm excited!" is her middle name!
Theatre brings out everyone's creative sides. Actors never know what they can do until performing in front of a sold out audience. That's what Endicott's theater director, Penny Singh enjoys. Singh wanted to bring audiences a personal rendition of Into the Woods. She worked closely with the actors on personalizing with their characters. In the end each actor learned how similar they were in so many ways.
Outside of the woods, the show is filled with many cool special effects! From strobe lighting, a giant stomping around, and a gorgeous eye-popping set! With a set of books fitting as the backdrop for the stage, I felt welcomed into this memorable fairytale.
I had the best time laughing with the rest of the audience. I even danced along in my seat. I'm known for that! I am forever thankful to have been a student at Endicott College, but most especially, the theatre which allowed me to branch out. No matter what your major is, criminal justice, education, or even computer science, everyone has a place.
You better march on over to the box office and buy your tickets before it's the last midnight! Into the Woods runs from November 1-5 at Endicott College in Beverly, Ma. There is a rumor that the wolf ate so many tickets that he didn't leave any. No worries, Cinderella planned out a waitlist. You still have a chance!
"Witches can be right, giants can be good. You decide what's right, you decide what's good."