Edward Scissorhands (1990)
1001 Movies to See Before You Die (Schneider, J.S, Smith, I.H)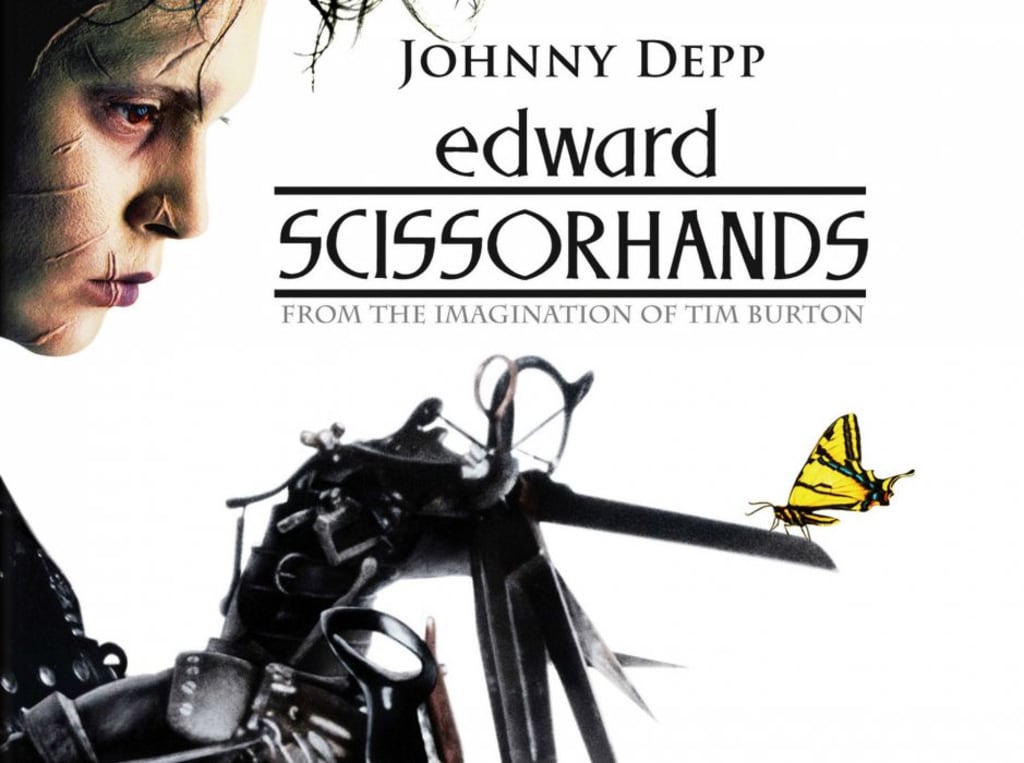 In this article, we will be looking at 2019's book "1001 Movies to See Before You Die" and going through each film in a random order that I have chosen. We will be looking at what constitutes this film to be on the list and whether I think this film deserves to be here at all. I want to make perfectly clear that I won't be revealing details from this book such as analyses by film reporters who have written about the film in question, so if you want the book itself you'll have to buy it. But I will be covering the book's suggestions on which films should be your top priority. I wouldn't doubt for a second that everyone reading this article has probably watched many of these movies anyway. But we are just here to have a bit of fun. We're going to not just look at whether it should be on this list but we're also going to look at why the film has such a legacy at all. Remember, this is the 2019 version of the book and so, films like "Joker" will not be featured in this book and any film that came out in 2020 (and if we get there, in 2021). So strap in and if you have your own suggestions then don't hesitate to email me using the address in my bio. Let's get on with it then.
Edward Scissorhands (1990) dir. by Tim Burton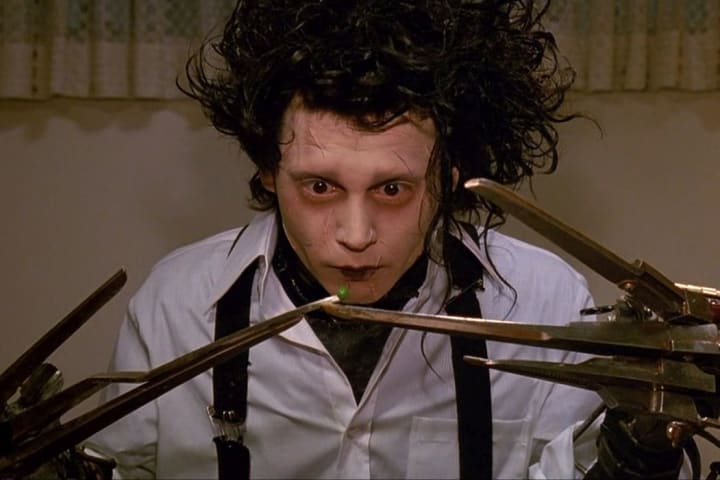 I watched this film when I was very young and honestly, I absolutely adore this heartwarming Christmas-esque film and because Christmas is on the way and we happen to be in some sort of lockdown in England, I can promise you that I will be watching it again. Many of the critics agree but obviously, we have some critics who are not afraid to express their very realistic opinion. I understand both sides but I am obviously more swayed towards the positive reviews.
Peter Travers of Rolling Stone Magazine stated the following:
"Burton's richly entertaining update of the Frankenstein story is the year's most comic, romantic and haunting film fantasy…Depp artfully expresses the fierce longing in gentle Edward; it's a terrific performance."
With Variety magazine stating the following as well:
"Director [Burton] takes a character as wildly unlikely as a boy whose arms end in pruning shears, and makes him the centre of a delightful and delicate comic fable."
I normally do not see this, but even the Daily Telegraph got in on the action. I very rarely read the Daily Telegraph for movie reviews but this has got to be one of my favourites. Written by Marc Lee in 2014, he states:
"Burton's modern fairytale has an almost palpably personal feel: it is told gently, subtly and with infinite sympathy for an outsider who charms the locals but then inadvertently arouses their baser instincts." He also praised Depp as being "sensational in the lead role, summoning anxiety, melancholy and innocence with heartbreaking conviction. And it's all in the eyes: his dialogue is cut-to-the-bone minimal."
Rotten Tomatoes gathered favourable reviews from its writers with the general consensus saying that:
"The first collaboration between Johnny Depp and Tim Burton, Edward Scissorhands is a magical modern fairy tale with gothic overtones and a sweet centre."
But personally, I think I like the Entertainment Weekly opinions the best because I feel that Owen Gleiberman expressed the film's true purpose in the most entertaining and heartfelt way, which is appropriate for this film:
"Burton's surreal portrait of himself as an artist: a wounded child converting his private darkness into outlandish pop visions…Burton's purest achievement as a director so far…Depp may not be doing that much acting beneath his neo-Kabuki makeup, but what he does is tremulous and affecting."
It initially only had a limited release, but at the point of its wide release, there was a massive audience for the film and the New York Times even commented on the film, giving the chemistry between the characters a brilliant review and approves of how this film drew in the younger audiences and their interest in more serious, more human and passionate dramatic films.
movie
Film and Writing (M.A)
125K+ Reads on Vocal
IG: @AnnieApproximately
Pronouns: (she/her/hers)