Days of Our Lives: Celebrating 56 years of the NBC daytime drama
The road has been long and recently difficult for the beloved soap opera .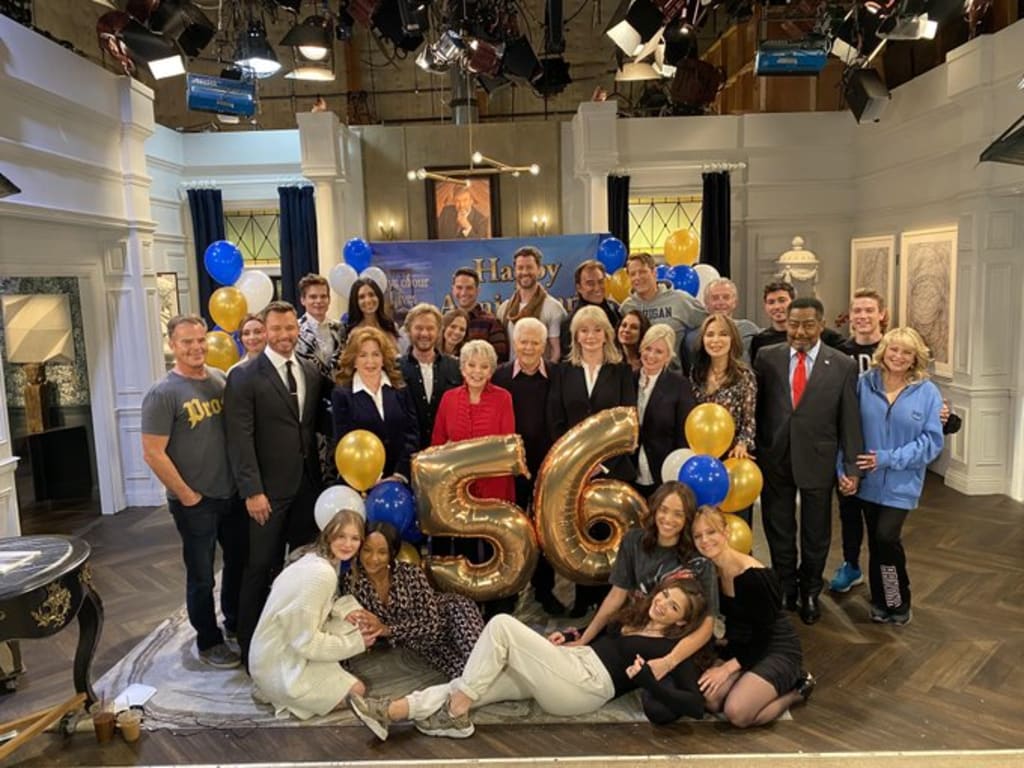 Days of Our Lives: Still going strong
NBC's Days of Our Lives has the distinction of being the fourth longest running soap opera in the United States. I am proud to say that 5 generations of my family have enjoyed this daytime drama since the early 1970s. Sadly my grandaughter is a product of the Internet and video games and I do not see her coming along for the ride. My great-grandma, grandmother, mother, myself, and my daughter all have loved the various Salem residents over the decades.
On November 8th 2021 Days of Our Lives observed 56 years on network televison and it has not always been an easy ride. Let's take a look at some of the highs and lows of the NBC soap which is one of the longest-running scripted television programs in the world. Days first began airing on in 1965 and was a colaboration between Corday Productions and Sony Pictures Television.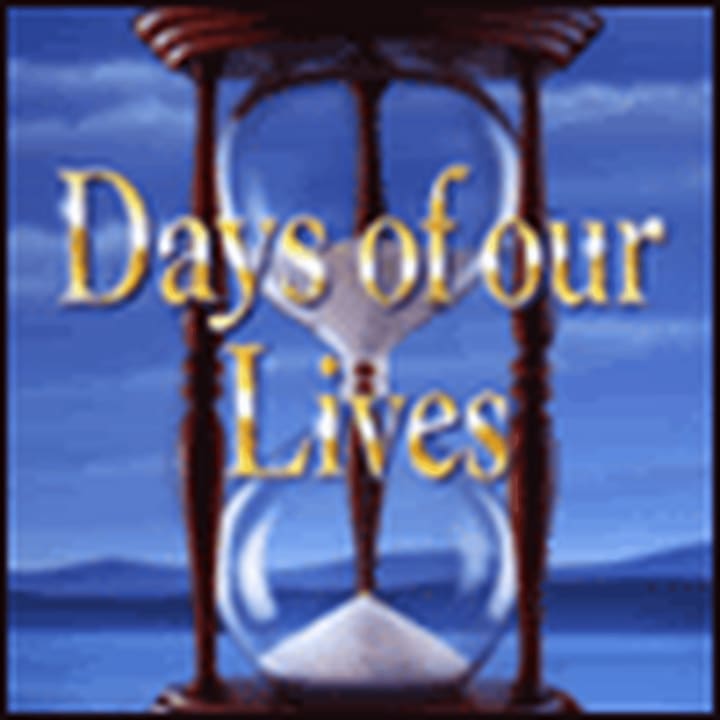 Days of Our Lives" The beginning stages
The creators of this beloved series were husband-and-wife team Ted Corday and Betty Corday whose son Ken Corday is now in charge as executive producer. DOOL is famous for the opening credits that display an hour glass and McDonald Carey saying: "As sands through the hour glass these are the days of our lives. I'm McDonald Carey and this is Days of Our Lives".
The show is set in the fictional Salem Illinois and the primary focus is on the Brady and the Horton families. Over the years the DiMera, Carver, and Kiriakis families have also become prominant. Alice Horton (Frances Reid), the matriarch of the Horton family, remained with the show from day one until the actress passed away in 2010. Reid's last formal appearance was in December 2007. She wanted to remain on the soap but began forgetting her lines so there was no choice but to let her go.
Suzanne Rogers plays Maggie Horton Kiriakis) and became a cast member of DOOL in August 1973. She is the longest-serving member of the daytime drana's current cast and also the longest-serving current cast member of any ongoing American soap opera. having appeared on the show since August 1973. I can recall watching with my greatgrandmother when Maggie was on a farm and using crutches. In 2013 Rogers celebrated 40 years on Days of Our Lives in 2013.
Days of Our Lives: Ratings and possible cancelation
DOOL was once the most watched daytime drama by young adult and middle aged women. Rating have declined somewhat since the 1990s but the same can be said of other network programs. In Jaunary 2007 there was a rumor that Days would not continue past 2009. An eleventh hour decision in 2008 resulted in the show being renewed through Sepctember 2011. Previously DOOL had a 5 year renewal rate and now it is down to two. Days began airing in high definition in 2010.
There was an official reboot of the show on September 26, 2011. This was an effort to regain it's audience, boost ratings, tell new stories, and appeal to loyal long-term fans. Popular characters Madison James (Sarah Brown) Carrie Brady (Christie Clark), Jack Deveraux (Matthew Ashford), and Austin Reed (Patrick Muldoon) were fired in an attempt to reduce production costs. Aftter complaints from critics and declining ratings the head writers hired to handle the reboot, Darrell Ray Thomas anf Marlene McPherson, were subsequently fired and replaced.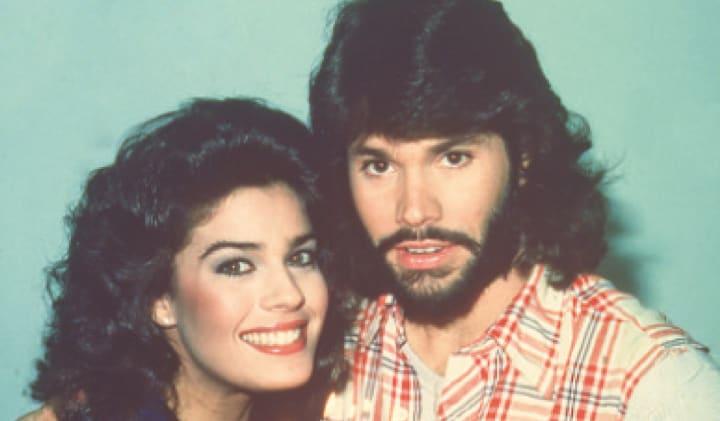 Days of Our Lives" Super couples
DOOL is beloved by fans for so many reasons including the reading of the Christmas story from the book of Luke at the hospital each December 24. Days is responsible for the term super couple with Kimberly Brady Donovan (Patsy Pease)and Shawn Donovan (Charles Shaunessy), Steven Patch Johnson (Stephen Nichols) and Kayla Brady Johnson (Mary Beth Evans), Jack Devereaux (Matthew Ashford) and Jennifer Horton Devereaux (Melissa Reeves) and John Black (Drake Hogestyn) and Marlena Evans Black (Diedre Hall). DOOL also gave the soap world the most popular super couple of all time, Bo Brady (Peter Reckell) and Hope Brady (Kristian Alfonso).
Days of Our Lives: Fight to stay on the air
On February 11, 2019, one month after NBC announced that Days was renewed for a 55th season, Corday Productions filed a breach of contract and fraud lawsuitin the Los Angeles County Superior Court against Sony Pictures Televisions. Sony has produced and handled international distribution of the NBC soap since 1974. The lawsuit alleges that Sony placed the soap at a competitive disadvantage by favoring its higher-rated CBS rival, The Young and the Restless.
The suitseeks restitution payments of more than $20 million and alleges that Sony Pictures executives have expressed indifference towards Dhas Days of Our Lives, and had failed to offer the show for distribution in certain foreign markets including France and the United Kingdom. Corday claims Sony negotiated a more favorable license fee from CBS for The Young and The Restless than they did for the NBC soap.
Corday has seen his share of distribution revenues drop by over 50% in recent years and claims that Sony Pictures Entertainment CEO Tony Vinciquerra said that Days of Our Lives is "hanging by a thread " and no longer a priority for the company. Sony representatives say the claims made in the suit are "meritless."
Covid takes a toll
On November 12, 2019, TVLine revealed that the entire Days cast was released from their contracts, in preparation of a "previously-planned production hiatus". Ten days later, Deadline Hollywood announced that the show had been renewed through September 2021.[66] On January 29, 2020, NBC announced it had renewed the soap, again but on October 12, Deadline Hollywood reported that due to a positive COVID test Days was suspending production for two-weeks. Eight days later on October 20 production resumed and on December 17, 2020, Days of Our Lives aired its 14,000th episode.
In April 2021, production was paused again, as NBC and Sony Pictures Television entered into renewal negotiations.The rumor mill stated that the sands were running out of the hour glass and that DOOL was going to be cancelled. In May itwas announced NBC and Sony Pictures Television had reached a deal, and Days of Our Lives was renewed through September 2023.
Days of Our Lives competition
Days airs from 1:00-2:00 PM EST. On CBS The Young and the Restless airs from 12:30 PM EST to 1:30 and is immediately followed by The Bold and the Beautiful. This has Days of Our Lives competing with both CBS soaps. General Hospital on ABC airs at 2:00 PM and ther eare no other daytim dramna shows isn the same time slot. If you are a fan of Days of Our Lives and desire to see the show become profitable and remain on the air, the thing to do is tune in and watch.
entertainment
Cheryl is a poet, freelance writer, published author and former Newspaper columnist. She has degrees in Psycology and Biblical studies. She enjoys sharing natural cures, and Nostalgia related info. Tips are greatly appreciated.
Receive stories by Cheryl E Preston in

your feed