Creating My Playlist: Inspired by Hulu's High Fidelity
Using music to describe my life in 2020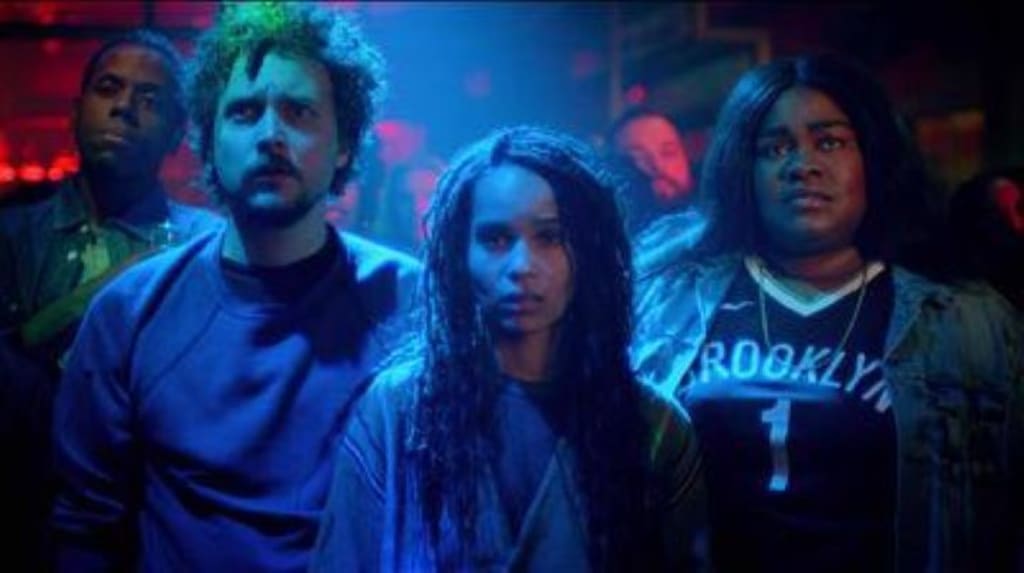 Image from imdb.com
Like many, during these months in Covid-19, I have been binge-watching many shows (although let's be real, that was my life before the pandemic). Back in early March, I watched Hulu's High Fidelity. In this series, main character Rob (played by Zoe Kravitz) owns a record store and obsesses over music. Along with having an encyclopedic knowledge of pretty much any music genre, Rob likes to make playlists. She believes that each playlist has to tell a story through the music.
While watching Rob's life, I decided to take a shot at creating my own playlist. The story would be my life in the year 2020. Now, unlike Rob, I am no musical expert. I do not have an expansive knowledge of musicians throughout the decades, nor can I tell if a band is "good" or "bad". Throughout the series, Rob watches bands and judges them, but I was not able to guess if she was going to say "they're great" or "they're terrible". However, this was not going to stop me from making my personal playlist. The key word here is "personal". For the last few months, I have been selecting songs on Spotify that touch on my moments throughout this year so far. I haven't even made my list public because I don't think that I will share the whole thing with everybody. What this really is is a way to tell my story to myself.
Rob has rules when making a playlist. These rules are that the first song is the most important because it sets the tone for the whole playlist, and that the second song is equally as important because it determines if the listener will continue on with the songs. I did not follow these rules. One, I did not start from the beginning, and two, I cannot tell which song, if any, will be the most important. I only have one rule: I will not listen to the playlist from start to finish until December 31st.
While I said that I do not know if I'll share my list with everybody, I will tell you about some added songs. The first song was "Low" by Lauren Aquilina. I have been treating my depression for a while, but at that moment, the cloud over my head was getting heavier and darker. This darkness came from my over-thinking and my view that I could have achieved more goals before COVID-19. Yet, since being confined, I have been stuck and have not been able to figure out when I can start climbing up again. I then followed with "Rise Up" by Foxes as a way to tell myself, in Foxes's words, "rise up right now, rise up right now, I know you can get off the ground".
While I started with what I was feeling at that moment, I also had to think back at my moments starting from January. As of now, I want the first song to capture the pop-py happiness I had during a New Year's party. Two Alicia Keys songs, "New Day" and "Brand New Me", will be next because they remind me of the optimism I had and my readiness to change.
Then there are the songs that capture the major cultural events. A lot has happened since I began the playlist, and these song choices need to be more thought out. For example, what music will grasp how I am learning more and more about my privilege? Also, what songs can show my rage towards Trump?
Looking at my chosen songs, I doubt any music aficionado would look at my playlist and call it a masterpiece. I also wonder how confused people I know would be after looking at the playlist. Would they understand the story? Would they object to some ideas? Does any of that matter? Will there even be a direct narrative in the end?
Organizing these songs is a subjective way to tell my story like it is to write in a diary. This whole process has had me thinking how we tell our stories. Even though I like to believe that I am the only one who understands myself, I am not sure I will ever be able to objectively narrate any part of my life. There will always be moments where I will feel the need to defend myself or alter the story due to ego. I can also only really tell it from my point of view, and while others can judge my life and decisions all they want, I will still choose the pieces of their views to include in my narrative. This sounds immature and may change as I age, but I am still human.
When I wrap up the story of my 2020, I will make the final cuts, and I can only hope that others, (if I allow them to listen) will understand my point of view. If I look at this playlist several years from now, maybe I'll cringe. Maybe it will be like reading a journal from my tween years where I laugh and call my old self pretentious or weird. All I know is that this story is still not finished, and months from now, I will be able to listen to it from beginning to end.