Country Queen is making it's stride
Doing the right thing won't always be accepted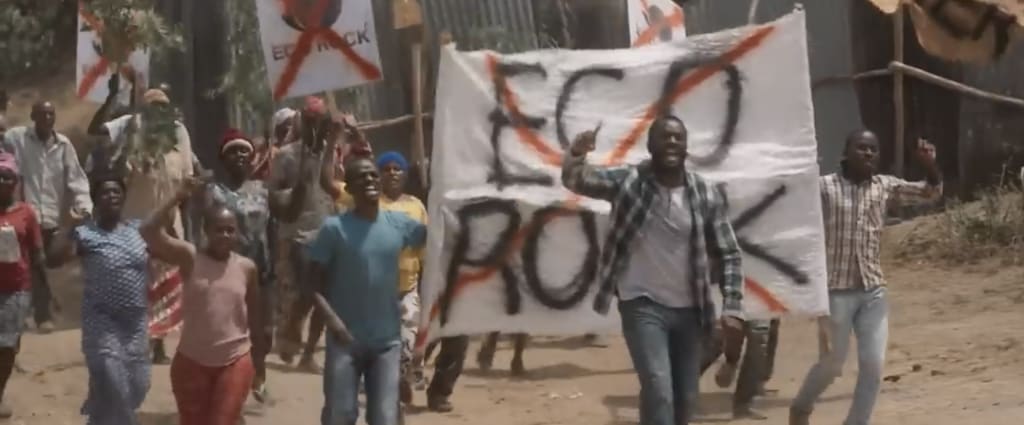 Image credit: Screenshot from AfricaonNetflix on YouTube
Melissa Kiplagat (Akisa), Nini Wacera (Vivienne), Blessing Lung'Aho (Max), and Melvin Alusa (Kyalo) are the actors that make up the main cast. This is spoiler free! If you like this, you can get more of my articles when you subscribe to my account. Country Queen is a Netflix original series and the first Kenyan series on Netflix. There is more representation for African countries as this comes after South Africa's How to ruin Christmas series and Nigeria's Blood Sisters series all on Netflix.
"Fact is, all lies, all evil deeds, they stink" -Dalton Russell from Inside Man
We follow the return of Akisa to Tsilanga after 10 years which she stayed in Nairobi. Akisa is informed of some news and visits her hometown again viewing the differences and the same things of it. This series touches on different places in Kenya but focuses on Tsilanga and the work done there. This is the portrayal of real-life occurrences in many places including many countries in Africa. Many places are exploited so severely that it makes it inhabitable for many or deals are offered to buy most areas. There are many themes in this movie including an affair, greed, exploitation, bribing, taking advantage of the less fortunate, teenage pregnancy, dependence, drug addiction and domestic abuse. We see the physical, financial and mental effects of the present mining company, Eco Rock.
Many of the characters' problems stem from greed. Greed causes the affair, the bribing to cut corners, the exploitation of less fortunate people and leveraging of opportunities over them. There are requirements of culture and politics involved as well. This culture demands respect for elders and members of a council for important community decisions. This could save or break the community as we see in the show becomes an issue over development and possible consequences.
According to an article by okayafrica, "Capitalist interests and the patriarchal ownership of land are intertwined, not necessarily because the film depicts it. The Mau Mau uprisings in 50's colonial Kenya offers a wholesome context. When the British established the East Africa Protectorate in 1895, white settlers pushed out the Kikuyu people from their lands and exploited it for cash crops. For the tribe, the attainment of manhood rests on land ownership and rights. In the film, it's no wonder the women in the community are barely consulted in negotiations of land sales. While this dynamic invites a righteous feminist analysis, women's positions in Country Queen aren't always by the fringes.".
Compensation is always given to the inconvenienced but the amount given and the length of usage always outweigh the value of the content. Remuneration is given to all workers until some are cheated of their pay with no way to defend themselves. Children recruited as seen as workers same as the adults and work as hard as well. This with a forced sense of masculinity in the community weakens many circles and the people in it as many try to measure up to it. The passion of people has been channelled into different things and many choose to do the right thing of protection while many cherish development. Everyone had their reasons for their choices but each person either viewed their personal benefits as more valuable or the communal benefit as most valuable.
I found an interview with Melissa Kiplagat and Nini Wacera talking about the production and how much it means to the cast as well as everyone involved.
Video Credit: SpiceFM on YouTube
If you enjoyed this, for more of my articles:
About the Creator
I write on various things: social issues, well-being, cinema and out of curiosity. For contact and all other things, click this. Inactive.
Reader insights
Be the first to share your insights about this piece.
Add your insights