Bridget Jones returns to the screen for a 4th time?
How will the family grow? Is Daniel Cleaver going to show up?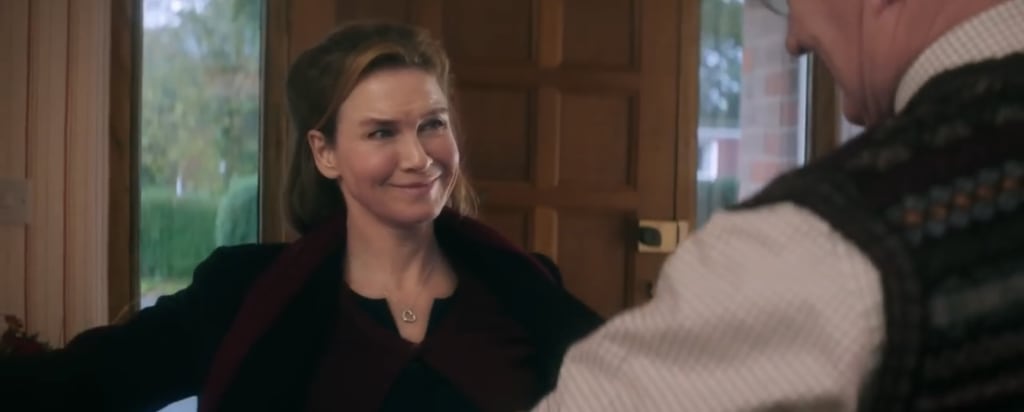 Image credit: Screenshot from Rotten Tomatoes Trailers on YouTube
Renée Zellweger stars as Bridget in Bridget Jones's Diary(2001), Bridget Jones: The edge of reason(2004), Bridget Jones's Baby (2016) and..? A fourth movie from the Bridget Jones film series is being considered and many are interested.
A spoiler warning is in effect! If you like this, you can get more of my articles when you subscribe to my account.
Bridget Jones is known for her awkwardness, originality, confidence, relatability and quirkiness. She starts as a British single 30-something year old woman trying to make different adjustments in her life. She recounts her life in her diary as well as writes her goals and thoughts. We first see her as a 32 year old working in a publishing company in a love triangle with Mark Darcy (Colin Firth) and Daniel Cleaver (Hugh Grant) and last saw her as a 43 year old woman working in a television production company in a love triangle with Mark Darcy and Jack Qwant (Patrick Dempsey). Bridget always has her three friends and family there for her as she is for them. Bridget is always a mess and Mark is always ready to fight the opposition(either Daniel or Jack). All three are romantic comedies following the life of Bridget Jones with the same things, similar themes but different situations. She strives to gain stability in life which she professes in all three movies in her own way and on her time. Bridget is beloved and seen as hilarious due to her optimism, drive and spirit. Therefore, this beloved character possibly making a comeback for the fourth time would interest many. Britain's The Mirror Twitter account states a possibility is given.
I found out about Bridget Jones watching this video:
Video Credit: Billy Binges on YouTube
and watched this as well:
Video Credit: Demon Trash on YouTube
I also watched their reaction to the other two movies, Bridget Jones: The edge of reason and Bridget Jones's Baby. After watching these I watched all three movies and watched these again.
Bridget is quite a likeable character and a British icon. These movies are adaptations of the Bridget Jones's Diary 1996 novel written by English novelist and screenwriter, Helen Fielding. In the timeline of the three movies, there were stable things with others changing such as the nationality of the men in her love triangle, her vices, goals, job, diary etc.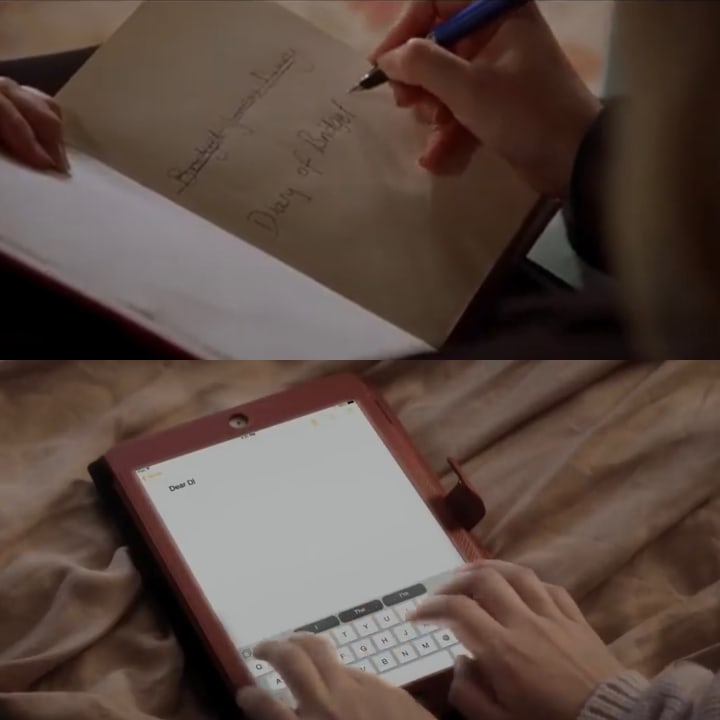 Bridget Jones's Diary is an adaptation of the popular 1813 Jane Austen novel, Pride and Prejudice.
One of the Pride and Prejudice adaptations has Colin Firth starring as Mr.Darcy or Mr.Fitzwilliam Darcy in the 1995 drama show. He is showing up in this adaptation as Mark Darcy and of a similar character as well. 
Colin says in a 2016 interview about his Mark character that "he's got to stay contained and stiff and reserved and constipated and you know, impossible in that way otherwise we won't recognize him. … my view of this character is that he actually is very passionate. I think he's highly sexed, I think he has all sorts of outrageous impulses, he just can't show any of them, they're all contained in this very very tight shell."
In a 2001 interviewColin also says, "I think that insecurity is the key to him. He's very similar to Mr.Darcy, Mark I from Pride and Prejudice fame and that, in fact, was the way and the first time around as well I thought, at first I thought the character's unplayable. He's a sort of strange aloof icon but once I realized that this is a man who's just embarrassed in a social situation and can't stand parties, then I realized that he was accessible in some way."
I found a fake interview of Renée as Bridget interviewing Colin as himself and thought it was great.
Video Credit: FIRTH FIRST on YouTube
As iconic as Bridget is, Renée's initial involvement and casting in Bridget Jones's Diary was extremely controversial as Renée an American actress was chosen to portray a British character. This caused an uproar as a Bustle article states:
But even after Zellweger was given the part, many were skeptical. Meslow writes that British tabloids decried the casting as "clunking, Hollywood idiocy." The papers even took quotes from Fielding out of context, to make it seem like the author was also upset. "I felt really bad for [Zellweger]," Fielding told Meslow. "It must have been awful for her."
Due to the immense scrutiny and expectations, Renée fully committed to leaving little room for error. According to the same Bustle article, "not only did she work with voice coach Barbara Berkery…but she also went undercover in the publicity department at Picador UK…She sat through meetings, answered phone calls, and pitched Picador's books to news outlets - all the things Bridget would actually do at her job. She even used the name "Bridget" during her time there." She proved everyone wrong with a beloved portrayal and got praise as well as accolades for the film.
"…I don't appreciate limitations being placed on my beauty"-Donna Paulsen from Suits
The subject of Renée's versus Bridget's weight and appearance became a big topic until it focused only on Renée's.
In an Express article:
Zellweger features on ITV tonight (July 22) in the 2004 film Bridget Jones: The End of Reason. For this movie, the star was on a 4,000-calorie diet and didn't go to the gym so she could gain over 13 kilograms (two stone). She had a similar regime for the filming of the 2001 film Bridget Jones's Diary. It was a lifestyle Zellweger disliked. After filming The End of Reason, the star rushed back to the gym and lost weight rapidly. However, fluctuating in weight had taken its toll on Zellweger, and over the years she has become determined not to suffer the same fate again.
In a Showbiz CheatSheet article:
She went from a size two to a size 14 eating foods such as French toast, pizza, chocolate, and milkshakes. Zellweger admitted a few years after she'd gone through the process of gaining weight to play Bridget not once but twice, that it concerned her. According to Marie Claire U.K., the actor worried about the impact it would have on her health.

In the lead up to the film's release, she told British Vogue she was over discussing Bridget's weight. "Bridget is a perfectly normal weight and I've never understood why it matters so much," Zellweger said. "No male actor would get such scrutiny if he did the same thing for a role."
A 2016 article from the Daily Mail states:
Now, actress Renee Zellweger has revealed that while she wanted to gain weight for the third movie, the idea was rejected by directors. The 47-year-old explained writers wanted Bridget Jones's Baby to show her on-screen character had 'achieved her ideal weight'.

Last month, Renée blasted rumours she has had work done to drastically change the appearance of her face.

In a blog she wrote for Huffington Post entitled 'We Can Do Better', she attacked speculation about her changing looks and insisted she has NOT had surgery.

The actress wrote: 'Not that it's anyone's business, but I did not make a decision to alter my face and have surgery on my eyes.

'This fact is of no true import to anyone at all, but that the possibility alone was discussed among respected journalists and became a public conversation is a disconcerting illustration of news/entertainment confusion and society's fixation on physicality.'
These are things people have gone through including Renée and unfortunately take a toll mentally. People would be excited to see Bridget Jones again as much as many were excited to view Colin Firth alongside Matthew Macfadyen in Netflix's Operation Mincemeat movie. Both have acted as Mr.Darcy in adaptations of Pride and Prejudice, so their joint work excited many fans.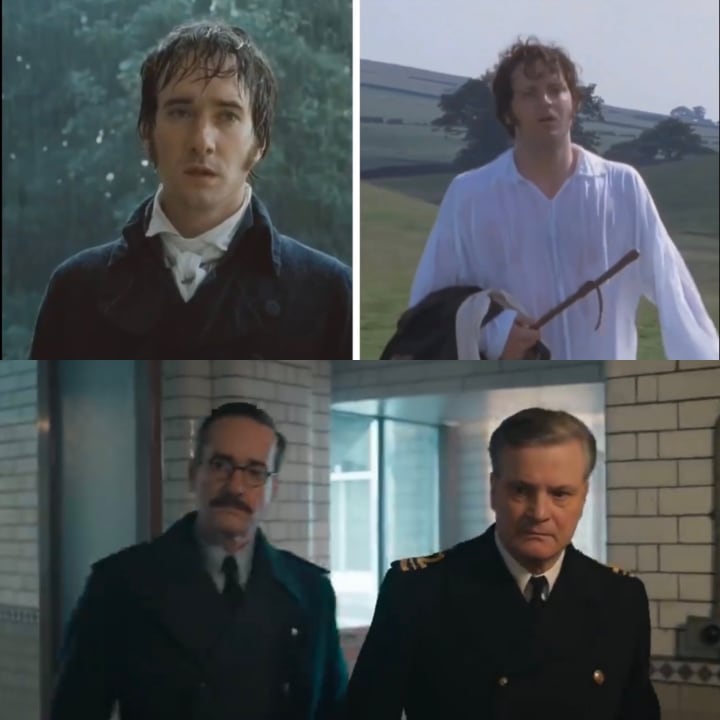 If a 4th movie gets made will you be watching it??
Video Credit: E! News on YouTube
If you enjoyed this, for more of my articles:
About the Creator
I write on various things: social issues, well-being, cinema and out of curiosity. For contact and all other things, click this. Inactive.
Reader insights
Be the first to share your insights about this piece.
Add your insights