Coronavirus Made Us All Competitors In Our Own Hunger Games
My 1,000 Book Challenge Review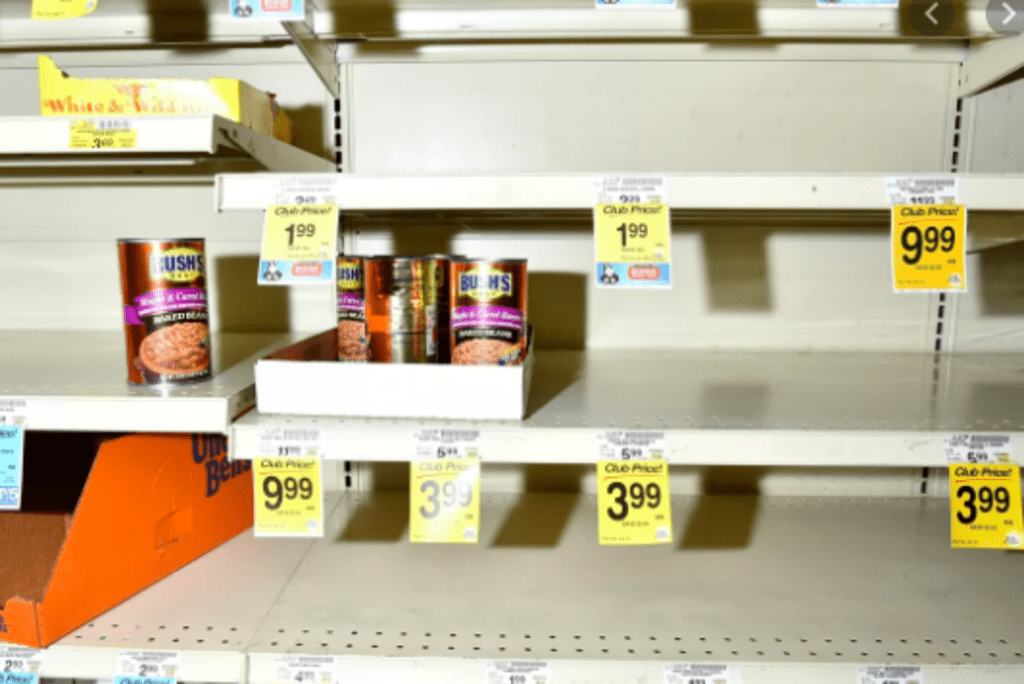 If you went to a supermarket (or really, any place that sells non-perishable items and toilet paper), then you've lived through some of the milder challenges that Suzanne Collins captures in The Hunger Games.
My friend sent me to listchallenges.com, which recommends 1,000 books that you may have read, and I've decided I'm going to read them all. There's a thousand books on this list, so I figure I can keep this up for about as long as poor Anne Boleyn was queen consort to Henry VIII. So here we go, Hunger Games:
Katniss Everdeen is a survivor, who has grown used to supporting her younger sister and mother since the death of her father when she was twelve. As if this isn't hard enough on its own in a District of widespread poverty, she is also preparing herself for the annual Hunger Games to begin at the start of this book, in which her sister will now be entered for the first time. Upon hearing her sister's name called, Katniss becomes the first ever volunteer from her district. Representing alongside her as the male "sacrifice" of District 12 is Peeta Mellark. Katniss exchanges goodbyes with her family and best friend, Gale, all of whom tell her she might be able to win the Games by using the skills she's acquired in hunting to feed her family.
The two Tributes journey to The Capitol, the only place in Panem (futuristic U.S.) where people live in wealth and plenty. There, they train and get ready to appear to the public before entering the arena where they will battle it out to the death. The last Tribute standing will be crowned the Victor. In an interview with the host, Peeta confesses to being in love with Katniss, which she does not take well. However, as a strategy, this becomes the groundwork for their combined survival.
"Here's some advice. Stay alive." - Suzanne Collins
The 24 Tributes are placed in the arena and wait for the sound that announces the beginning of the Games, while staring at a large cache of supplies and weapons, meant to tempt them to fight for things that would aid in their survival. Peeta disappears into the woods of the arena while Katniss nearly loses her life trying to get a backpack. That night, she sees Peeta with other Career Tributes from districts that typically win, and Katniss assumes he's teamed up with them for his survival. But she knows how to survive, and boy howdy, does she! She hunts, escapes fire, and manages to run from the Careers by dropping gene-modified hornets on them. But she and Peeta team up when the announcement is made that there may be two Victors instead of one, but only if they're from the same District.
I won't ruin the ending, but I will say that the elements for the survival that both Katniss and Peeta face, as well as the more far-reaching political implications of their combined survival, are as present in our quarantine as they were in Panem.
"Stupid people are dangerous." - Suzanne Collins
We live in a time of plenty, but as Katniss comes to realize, our downfall is that we do not know how to do without. Put simply, we are the Career Tributes who have come to expect a better quality of life, so the requirements of self-isolation force us to reflect upon what we see as essential, versus what actually is. Do we need ten gallons of milk? How many rolls of toilet paper do we expend in a week? More than that, when resources that seemed infinite suddenly become finite, how do we ration necessary things like food, toiletries, medicine, and cleaning supplies? The truth is, we don't. And we won't. We as a society are more likely to push them to the breaking point and watch them collapse than we are to rationally make do with less. By that same token, when our perceived survival depends on how well we do without our usual socialization and steady supply of food, our answer is that we simply rely on over-aggression to "win" in our arena. We, as a nation, have become Careers. And as Katniss would see us in our ultimate weakness, we "don't know how to be hungry."