Best 'Twin Peaks' Funko Pop! Figures
Funko Pop! is hot on the case of the mysterious murder of homecoming queen, Laura Palmer.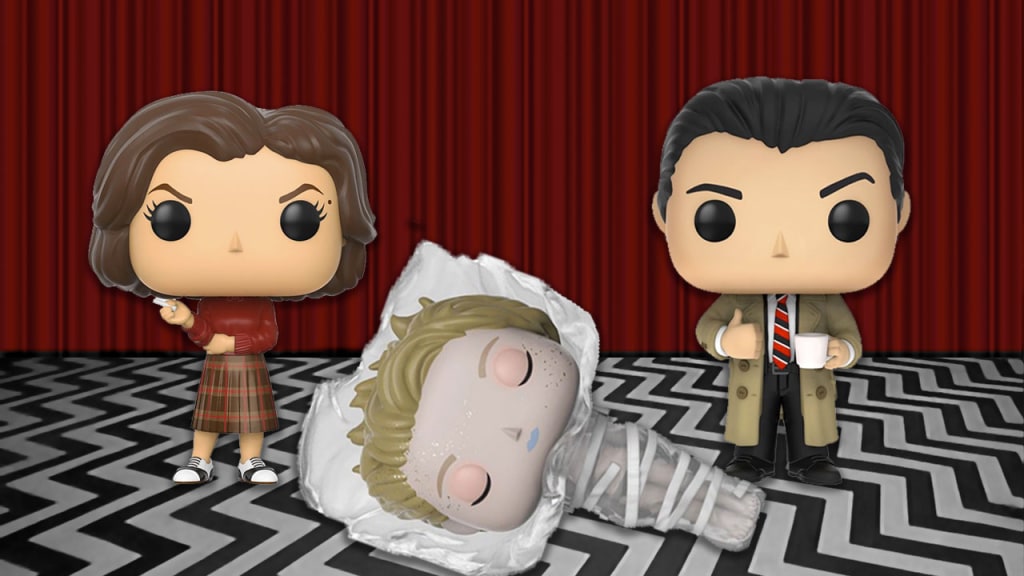 Often ranked as one of the greatest television dramas ever made, Showtime's revival of 1990s David Lynch and Mark Frost's series Twin Peaks is set to premiere on May 21st. Most of your favorite actors/characters from the original series, plus many new ones, are set to finally continue the story that we thought was answered with the 1992 prequel, Fire Walk With Me. Of course, the story of Twin Peaks could never be that cut and dry, there's more to discover. Can't wait for the revival third season of Twin Peaks to air? (We know we can't!) Well, while you're impatiently waiting, you can recreate your favorite scenes from the quirky mystery series with the newly released first batch of Twin Peaks Funko Pop! Vinyl collectibles.
Labeled as the town's troublemaker, Audrey Horn is the daughter of wealthy businessman Benjamin Horne, who neglects her in favor of fellow schoolmate who he is having an affair with and was later murdered, Laura Palmer. Following Laura's murder, Audrey becomes infatuated with FBI Special Agent Dale Cooper and tries to assist in his investigation of Laura Palmer's mysterious murder.
Special Agent Dale Cooper is an unconventional investigator who was assigned to investigate the sadistic murder of the popular high school student, Laura Palmer in the town of Twin Peaks, Washington. He ended up falling in love with the town and gained a great deal of acceptance within the normally close-knit inhabitants. Known for his quirky mannerisms like giving a 'thumbs up' when satisfied or quoting sage-like sayings, he had a distinctive sense of humor, and a passionate love for the Double R's cherry pie and a "damn fine cup of coffee." One of his most popular habits was keeping a tape-recorded journal with his tape recorder and addressing all entries to a mysterious woman named "Diane." His journal entries recounted from important observations on notes regarding a case to the often spirited, yet redundant observations of everyday life.
Margaret Lanterman or better known as the Log Lady, is known throughout the town of Twin Peaks for carrying a cut log with her that she claims has an ability to perceive events. To most residents in the town, she is seen as a mentally ill person. She was known to often speak in non-sequiturs. However, aside from her confusing speech, she was a shaman who was able to interact with the spiritual world through the log she carried.
Laura Palmer was a high school student whose death shocked and changed the people and the town of Twin Peaks, Washington. Her murder sparked an investigation led by FBI Special Agent Dale Cooper. She was Donna Hayward's best friend and the girlfriend of Bobby Briggs. To this day, her murder is a mystery wrapped in an enigma.
Bob, sometimes known as Killer Bob, was an entity from the Black Lodge, a realm of pure evil which exists on an alternate plane of reality. Most of his time on Earth, he inhabits the minds and bodies of human beings, as well as traveling in the form of an owl. While taking control of humans, he commits horrendous acts to elicit torture, fear, and misery from those around him; these feelings, which Black Lodge residents refer to collectively as "garmonbozia," act as a form of nourishment.
After FBI agent Dale Cooper was shot in his hotel room, he began to have visions. During his visions, a man appeared. The man dubbed The Giant provided Special Agent Cooper with clues about what happened in the murder of Laura Palmer.
Father of the murdered Laura Palmer, Leland Palmer was an attorney, with local businessman Benjamin Horne as his primary client. He was well-known and respected throughout the town of Twin Peaks. Together with his wife Sarah and his daughter Laura, his family seemed to be the perfect family until Laura was murdered. Leland's psychological foundations began to crumble and he experienced multiple nervous breakdowns resulting in him becoming unstable for some time.