Best Places to Buy Your Disney Merchandise!
Need your Disney fix? Check out these stores!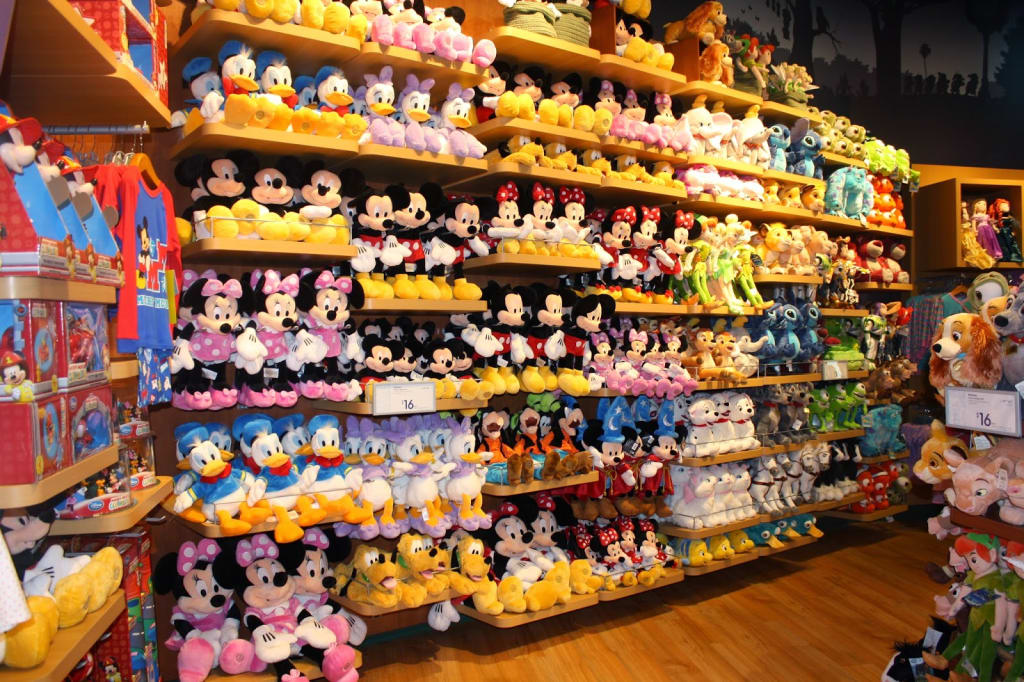 Welcome all Disney nerds, fans, and nuts! As an avid Disney fan, I am constantly on the lookout for stores to shop for new and exciting Disney Merchandise. Clothes, home decor, collectables, you name it. I blow my paycheck on it. Every country and area may be different. I am in Canada and find a good selection. However the USA tends to carry WAY more cool Disney merchandise. I would love to know what places have the best stuff, where you like to find your gear, and if prices vary often.
Getting gear for an upcoming Disney trip is a great idea, and it is insanely cheaper to purchase these items at local stores before you go. On the other hand, if you don't have an upcoming Disney trip and you just enjoy collecting anything and all things Disney, then you're not alone. Here are my favourite stores to get some great Disney finds.
Walmart:
Don't under estimate the power of Walmart! This place has a Disney item for every age. Always fully stocked with a great selection of Mickey, Star Wars, Marvel, Princesses, and more. Don't forget to check out their home goods and jewelry sections. They have some great finds in there too! And the prices are easy enough on the wallet!
Hot Topic:
This is a great store if you are into more outgoing Disney fashion. They are a great shop for any cosplay or costume gear as well as some unique accessories. Jewelry, socks, hair bows, etc., find it all here! If you catch a good sale, you can find some great deals too.
Ardene:
This clothing store carries the occasional Disney line that is chock full of cute Disney clothing items. Catch them at the right time and you can snag these items at 70 percent off! I have found backpacks, t-shirts, sweaters, PJs, socks, slippers, and more here!
Winners/Homesense:
Here you can find the occasional clothing item, but I have scored some great home decor items. I always browse their mugs and artwork. This store is very reasonably priced and very modern.
Disney Store:
I hate to state the obvious, but the Disney Store has really stepped up its game with the adult clothing lines, home goods, and stationery. Shop online to try and snag some of their great coupons if you don't have a store near you.
Dollar Store:
What a great place to get some cheap Disney merch on a budget. Notebooks, pens, pencils, party supplies, can all be found for $1! A great tip is to buy some of their small toys and turn them into Christmas ornaments!
Yard Sales:
Okay, this technically isn't a store, but I cannot stress enough how many amazing finds I have gotten from local yard sales. I found a Mickey Mouse toaster from the 80s and even exclusive Aladdin lithographs. Some of my absolute favourite pieces are from yard sales. Doesn't hurt that you can negotiate a great price too!
eBay:
This is a great place to find lots of collections and rare merchandise. I have seen a lot of Cast Members sell their exclusive merchandise online. Grab them quick before they disappear!
I hope this has helped you ease that Disney bug. Keep in mind more options become available at different times of year, Christmas being the main time. Also, the closer you get to a Disney park, the more variety you will start to see in local stores. Vendors certainly know their market. For all the collectors and Disney fans, I hope you find some great pieces. Happy shopping!
collectibles
About the author
Crazy Disney fan by day, but by night... I am also a crazy Disney fan!
I am a former Cast Member absolutely in love with all things Disney!
Reader insights
Be the first to share your insights about this piece.
Add your insights