Best Gifts Cosplayers Will Love
Got a cosplayer friend, but unsure what to get them this holiday season? These gifts for cosplayers are perfect for all of their dress up play, minus the high cost.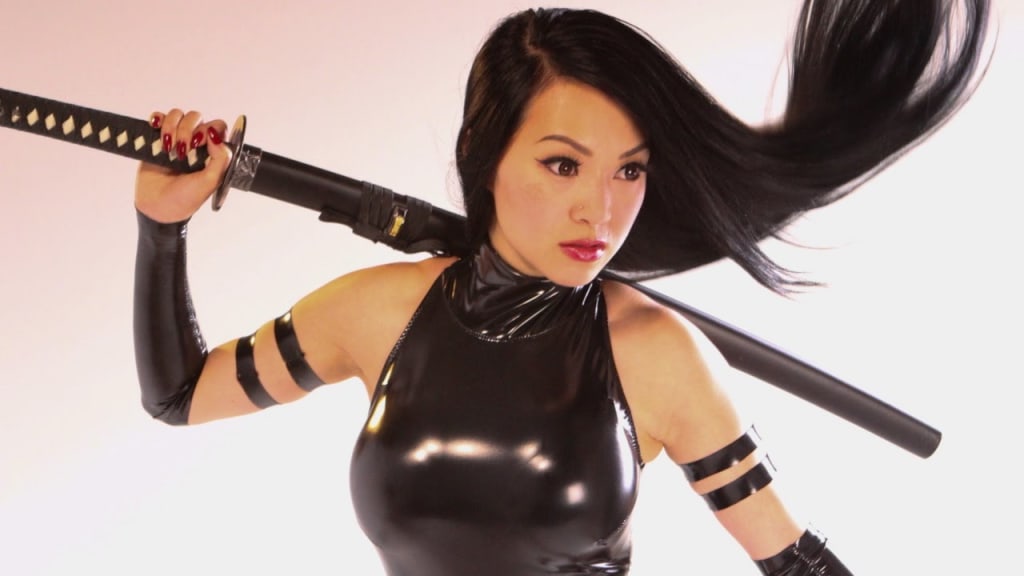 Cosplaying is a way of life, every cosplayer knows this. Unfortunately, the life isn't so easy when you don't have the best gear to make your awesome costumes with. Cosplay insiders point out that the craft of cosplaying itself necessitates a multitude of different materials and tools, all of which aren't too easy to acquire, nor are as affordable as you might think.
Whether it's for the holidays or you're just feeling generous, these gifts for cosplayers will have your cosplaying friend in a costume at their local Comic-Con before you even know it. Ranging from fabrics and tools to tutorials and accessories, these are the best gifts for cosplayers and they won't be stretching your wallet, either.
The EVA foam sheet is one of the best gifts for cosplayers because the material is a must have when building props or armor. Your cosplay friend will love you for this thoughtful gift idea!
These sheets come in a whole variety of different colors, textures, and sizes, making them all the more popular among costume making crowds.
Another great gift find for the cosplayer friend who goes the extra mile, Worbla's finest art is a thermo-plastic material is so versatile it can be used for practically anything, oftentimes armor and props.
If you follow any of the top cosplay Instagrams, you'll see an abundance of Worbla's Finest Art, or Black Art, as well. This is why it's a perfect addition to this list of gifts for cosplayers.
Resin casting products, Smooth-On's rivals, aren't as cheap or as durable as the Smooth-On formula. This casting material really works, especially when your cosplay friend is working with lots of colors, gems, or painting in general, which makes it one of the best gifts for cosplayers.
Don't buy unnecessary products when you can get Smooth-On, which will only make your friend's costumes look the more realistic, and can be used for a myriad of different proposes.
Apoxie Sculpt is one of the best gifts for cosplayers because clay is such a must-have for cosplayers, specifically used in the creation of props and other add-ons.
When used with water, the Apoxi Sculpt can harden and smooth for an organic and natural creative process. Your cosplay friend will love this gift because they can add it to any number of varying projects.
Another one of the best gifts for cosplayers is this Alumilite Mold Putty, which allows costume makers to craft an assortment of different items, like props or add-ons to their equipment. This can be anywhere from fake foods, to cups and other easy-to-make additions.
The putty comes in an array of different varieties. This product works well with Apoxie Sculpt, as well, making it long lasting, cheap, and durable for all cosplayers out there.
Tools are in fact the best gifts for cosplayers, because they give them the literal keys to success. Not every tool, like a hammer or wrench, is an ideal cosplayer necessity, but there are quite a few needed in making some of the best projects out there.
One such tool is the hot glue gun, which is used in practically everything a cosplayer makes. This gun specifically is the most inexpensive of the bunch, plus it has a longer life than most.
Interview with a cosplayer and they'll tell you that there is nothing more frustrating than not being able to cut stuff. Cosplayers need that exact line of severed material, which is why the Xacto knife set is a must on this list of the best gifts for cosplayers.
Coming in a range of different sizes and shapes, the Xacto knife set lets your cosplayer friend work in style and ease, all while being able to house their knives in a comfy and organized fashion.
The Dremel drill set is a cosplayer dream come true. This power tool comes in a sweet-looking steel box with a variety of drill bits and heads to choose from. This is even better than a sewing machine, and that says something.
As one of many excellent gifts for cosplayers, Dremel's toolkit is a definitive must-have. This can be used for anything from making props, like swords and other fake weapons, to simply drilling together some brand new armor.
It can be as simple as getting your cosplayer friend a wig or two as one of these perfect gift ideas. If you want to impress your costume making friend with one of the best gifts for cosplayers, get them some colorful wigs to choose from.
There are a bunch of different styles to choose from, and many of them come in sets of three or four, making your decision making that less painful.
Though it may be a little more expensive, the dress form is one of the many amazing gifts for cosplayers, because it gives them a place to store their many different costume creations.
If your friend is a diehard cosplayer who has an assortment of different projects and other pieces from previous Comic-Con excursions, then they will love the dress form, because it allows them to show off their awesome creativity.
Any special cosplayer may not be needing a tutorial, but it still is a great find for the costume making lovers out there. These books are some of the best gifts for cosplayers, simply because they will only teach your friend new and more exciting tricks of the trade.
You can't go wrong with any of the different titles provided by Kamui Cosplay, whether it be for armor making or prop building, these books will be sure to give your cosplayer friend a warm smile.
Starter kits don't ever disappoint, and when it comes to the costume crafting world, it's one of the best gifts for cosplayers.
If your cosplayer friend already has one, don't even sweat it! You can never have enough starter kits because they only add to the pizzaz of all their different projects. Plus, not every starter kit is the same.