Interview with a Cosplayer
About a year ago, for a school paper, I asked cosplayer Caz Fhey a few questions about his cosplays, and here is the article "version" for you all to enjoy!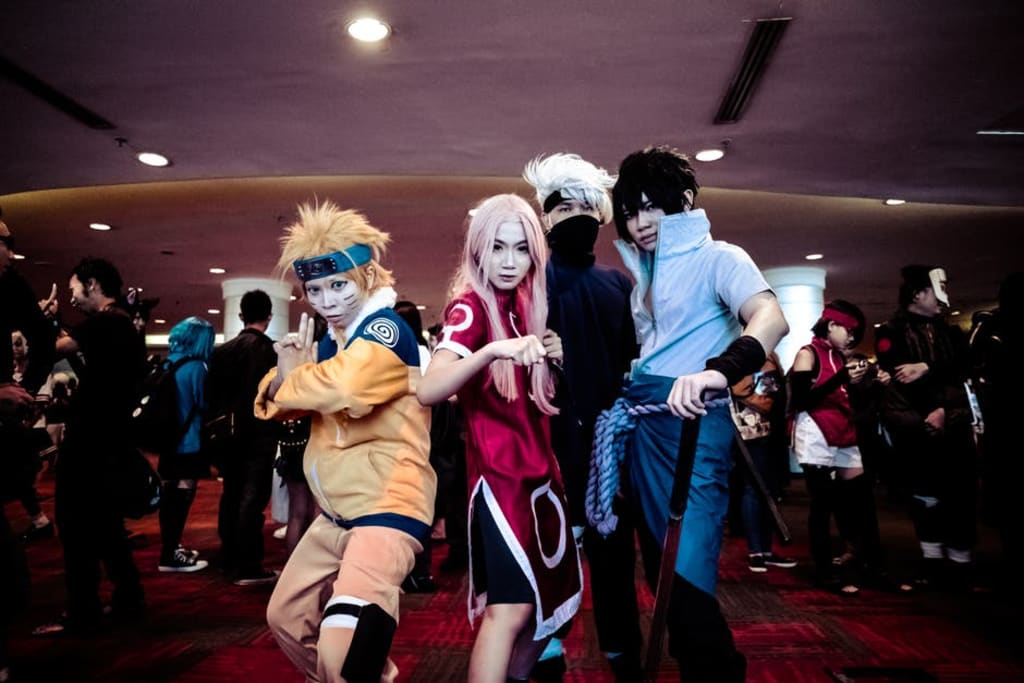 I recently became fascinated with cosplay and cosplayers alike. I actually spoke to a cosplayer through social media and I interviewed him through Tumblr about cosplaying.
***
Cosplay: a portmanteau word meaning "costume play." People from around the world dress up as their favorite characters from movies, TV shows, anime, video games, etc. However, the term is most used with fans of anime. People who engage in cosplay, or "cosplayers," simply dress up as their favorite characters for fun. For 24-year-old Caz Fhey, from Cleveland, Ohio, cosplay is a way to come out of your comfort zone, and try new things. I got the chance to ask him a few questions about his cosplays. Here's what he had to say.
Rachel Adams: What made you start cosplaying? And how long have you been into it?
Caz Fhey: Well, I've always liked anime, ever since I can remember. I didn't get into cosplaying until about a year and a half ago though, when my sister invited me to go to an anime convention (Colossalcon). I saw so many amazing cosplays and it made me want to get into it. Although, it wasn't until around November last year that I really started doing it a lot.
What's your favorite cosplay that you have done already?
Caz: My favorite one so far is Rin Okumura, mostly because he was the first character I have ever cosplayed, and seeing the improvements I've made to him since I started always reminds me that I am getting somewhere with it.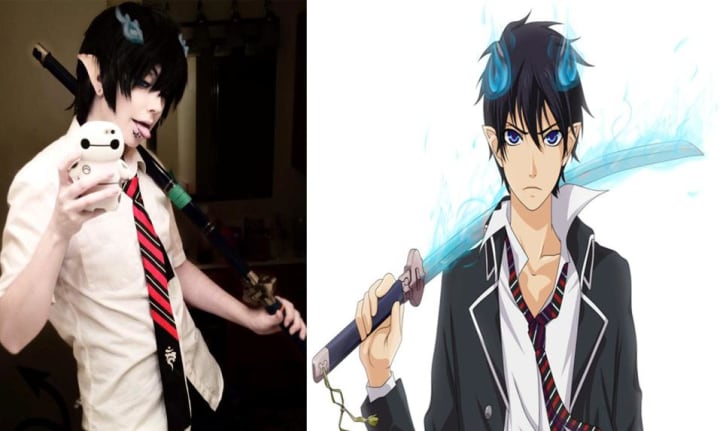 What cosplays are you planning on doing (or redoing) in the future?
Caz: A few cosplays that I plan on doing in the future are Aoba (DRAMAtical Murder), Mika (Seraph of the End), and Tokiya (UtaPri). I will be redoing all of my cosplays eventually, so that I will be able to do comparison pictures.
What was the most difficult cosplay you've done? What made it difficult?
Caz: The most difficult so far was definitely Genos. The makeup for him took forever because I still haven't gone and got body paint yet (laughs). So I had to use eyeliner and eyeshadow to turn my whole neck/shoulder/chest area black.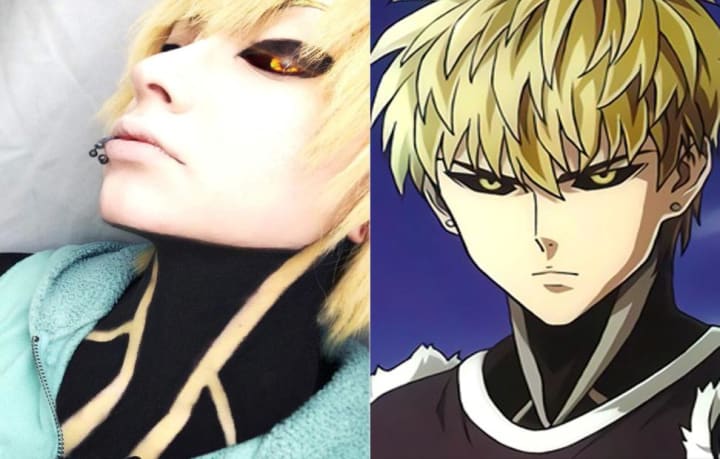 Do you prefer to do solo cosplays, or cosplays with other people and why?
I prefer to do cosplays with other people because it just makes it more fun in general. You have the extra help there in case you need it, coming up with poses is a lot easier, and it helps motivate me to actually do the cosplay instead of procrastinating it.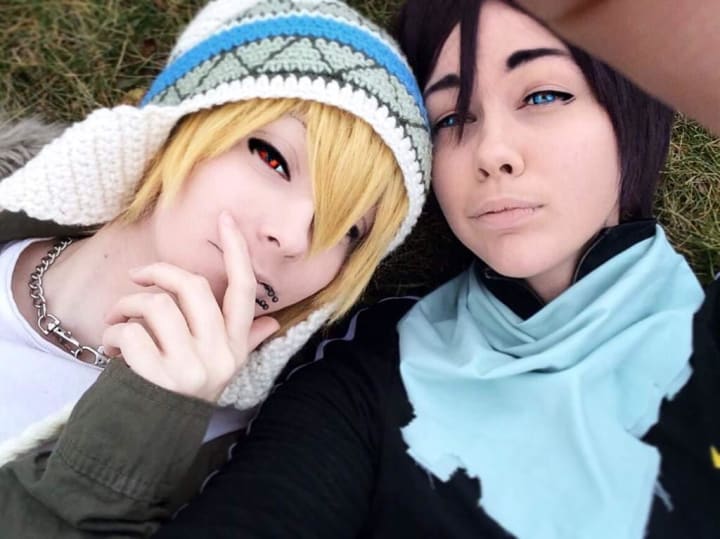 Are there any other cosplayers that you really admire?
There are quite a few cosplayers I really admire, a few being Freakfeverk (he is the one who inspired me to start cosplaying a bunch like I do now), Jessica Nigri (I love the cosplay designs she comes up with), Stella Chu, KNITE (oh God, his Genos is goals).
Have you learned more about yourself since you started cosplaying? If you have, what did you learn?
I've learned so much about myself since I've started cosplaying. It's helped me a lot with my social anxieties, it's easier for me to talk to people and get to know them. I've met so many of my good friends through cosplaying. When I first started having an interest in it, it helped me realize I was trans[gender]. It also helped me come out as trans to everyone that I knew, as they were sort of used to me dressing as guys. The biggest thing I've learned from it is to just be happy with myself and the things I'm capable of doing without letting anyone else's negative opinions affect me and what I love to do in any way.
What makes you choose to cosplay a certain character?
When I choose a character I base it mostly off of the way the character looks. Even if I haven't actually watched/read the series, if a character from it looks cool to me, I'll cosplay them (if possible). There are a few, however, that I cosplayed (or plan to cosplay) more because I love them as a character. Like Rin Okumura, Genos, Griffith, and Inuyasha.
***
Cosplay is becoming more and more common, and there are conventions all over the globe to showcase talented individual's knack for portraying their favorite characters. Caz, along with so many others, is incredibly passionate about putting together these cosplays and having fun doing it, and that is what brings the characters to life.
Caz's Social Media
Instagram: @cazfhey
Facebook Page: Caz Fhey
cosplay
Hello, everyone! I've been writing for half of my life, it runs in my blood. I hope you all will enjoy what I have to write about!