BEAUTY OF THE SHORT STORY
"The short story is solo. The novel is symphonic "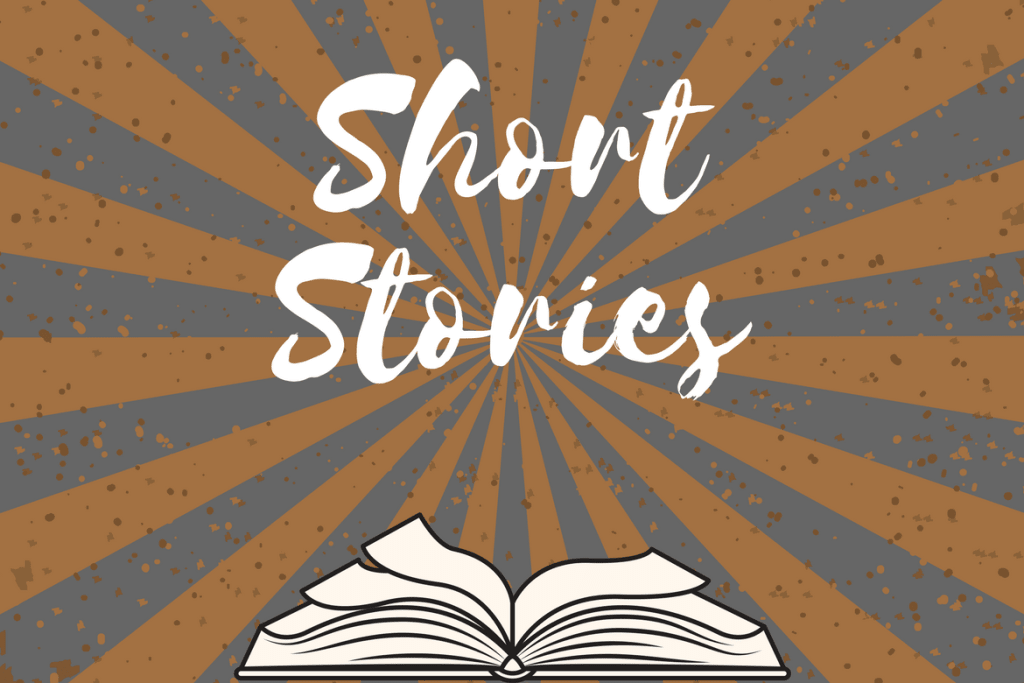 BEAUTY OF THE SHORT STORY
First of all, it is necessary to distinguish what is short story, and what makes short stories special compared to other prose genres such as novels, novels or dissections, etc. There is a simple and popular way for readers to have It is easily distinguished: short stories are prose stories of short, neat, concise volume, often only the length of time we enjoy a cup of tea; while novels are difficult to encapsulate in just a few dozen pages.
However, you should not just classify them by comparing the difference in word size, because that is only a relative method. Not all long stories fall into the genre of fiction. We still need to consider more about the style or structure of the story that the writer uses to tell his story.
French writer Paul Bourget once commented on the two above categories: "Short stories are solo. The novel is symphonic ". Even in the comment above can be seen: If the novel is a symphony of many chapters including different instruments such as violin, cello, piano, ... symbolizes many details; then the short story, like a solo piece, is played on a single instrument, the plot must now be separated and isolated, to be free to fully describe the perspective or perspective that the writer takes. catch.
Due to the brevity, the story of the short story is often condensed, focusing on a situation that takes place in a short time with a small number of characters. In addition, every detail and detail must be very delicate; Poetic language of poetry, character or character image also needs to be reduced to the core.
Augusto Monterroso is famous for a very short story about the dinosaur: "Cuando despertó, el dinosaurio todavía estaba allí" (When waking up, the dinosaur was still there).
In the above story, we do not see a specific plot, no opening, no climax, no bottlenecks, ...; but the point that makes it special is not there. The beauty of the short stories is not only in the number of words or the flying of words that are refined and summarized by the writer, but also in the intertextual nature. We can understand the story of the dinosaur in many ways. Literally, someone sleeps and dreams of a dinosaur, and when he wakes up he is relentless about it. In a figurative sense, "dinosaurs" can also be anything metaphorically compared to Monterroso: someone, nostalgia, grief, fear, ...; "There" can be anywhere: in the bedroom, living room, on the bed, on the floor, in the mind or in reality ... In only a few short words, a story can lead we reach the association of different worlds.
The short story is like a picture that captures the sudden and irreversible moment of life, reads a short story like throwing a pebble into a still lake and watching the amplified sound waves. Guy de Maupassant's "friend's house" is a pictures of peaceful French countryside, with people who just want to live a life without a single incident. George Saunders's "December 10" are paintings that put people in difficult situations, struggles and torments, even events related to life, death, ... "Fleeing for love," Bernhard Schlink takes photographs of men 's life journey, when they are born, grow, fall in love, stumble, flee, ...
As such, most short stories only focus on trifles in everyday life, express the worldview of the writer using materials from real life, and always go along with it by chance. Incidentally, we often find it evident in the literature genre. Sci-fi writers may randomly choose any issue around life to write, sometimes as innocuous stories about weather, crops, heaven and trees, about the heat of the season. summer or a Sunday holiday trip ... But what is the difference in the short story and in the literature? In the literature, 'random' is really random. In the short story, 'random' coats it purposefully. Short stories always include a whole story, and in that story, the writer needs to meticulously refine the random situations in life so that each character best expresses his personality and destiny. If in the text, the author often draws himself to light to express his views, now he is the "lyrical character" in each story that he tells; in the short story, the author is forced to hide himself, in some cases he will let himself appear as a character, but usually he does not directly express his opinion but instead, he borrowed words other guys. The book "Four seasons, heaven and earth" by Márai Sándo is a typical example in the middle of that thin line. Sándo sometimes hides himself in the dark, sometimes pulling himself to light.
Similar to fiction, in short stories nothing is impossible. However, people rarely invent anything when writing short stories, while in fiction, writers can freely create their own world. The whole picture of the human world is conveyed by the sharp and refined pen by its writers, when their concern is not in tragedizing the world but in the desire to bring up a state of affairs. the attitude of the human soul with a bold look on its own.
The theorist Tzvetan Todorov once likened: "One will compare a novel with a long journey through many different locations, it assumes a peaceful return; and short stories with a trip up a hill whose purpose is to bring us a view from above. " Whether it's a long-term journey or a short-term conquest, beauty distilled from the experience of every writer and reader has the power to make us forget the genre. What matters are short stories or novels, because each genre has its own life in the journey to touch the sensitive heart of souls passionate about literature.