'Arrow' Season 7 - Trailer Review
A new environment for Oliver means big trouble for Star City.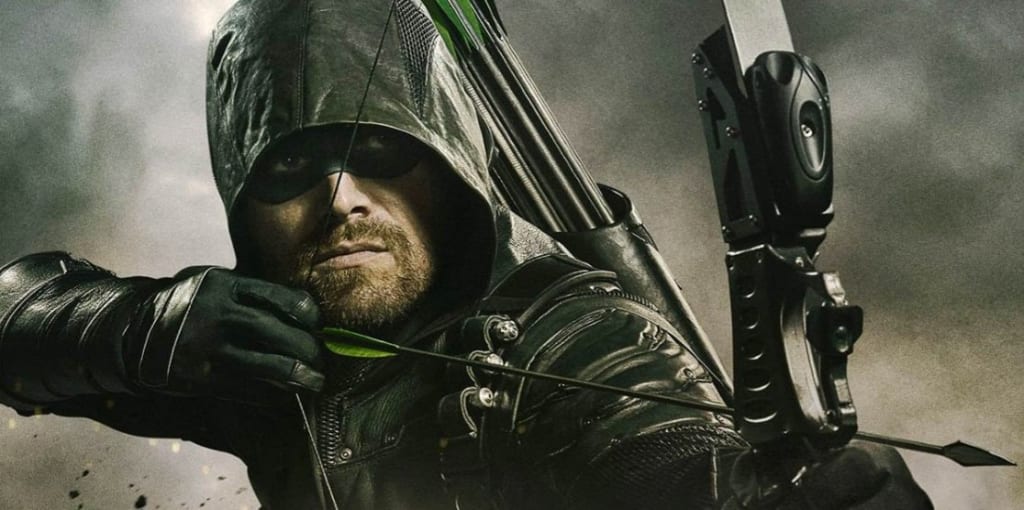 Will Arrow suit up much this season?
Arrow is about to hit us with its seventh season. It is, to me, a surprise that the show didn't end with the flashback storyline, but here we are.
Luckily, the show has thrown a curveball and given us a lot to think about until October when it returns. So THAT trailer the Arrow guys dropped at San Diego Comic-Con... let's get looking at it.
Inmate Oliver Queen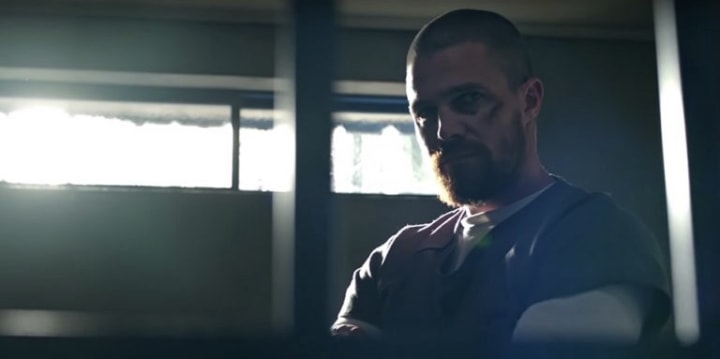 The last season left us devastated with Quentin Lance dying during surgery and Oliver being sent off to Slabside SuperMax. When revealing his Green Arrow identity to the public, Oliver pleads for his fellow vigilantes to carry on his mission.
Whilst he has been away, Oliver has undertaken a new look. As promised by Stephen Amell himself, the newest season will debut Oliver Queen's famous goatee. Not only is it a great nod to the comics, it's also a sign of Oliver's rough view on life whilst imprisoned. This takes us to our next point.
Chin up, Oliver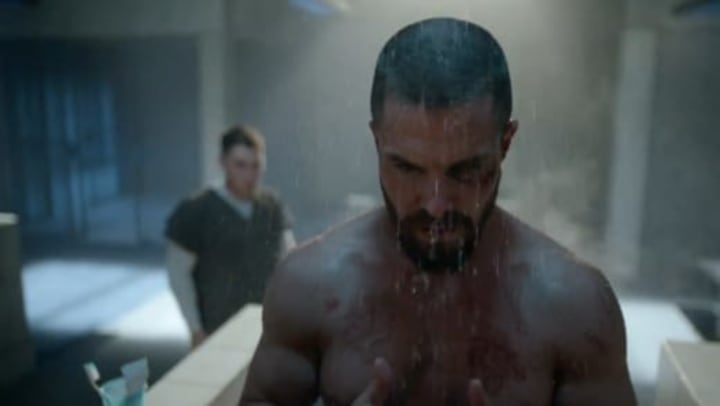 The information from Comic-Con informed us that Oliver will be having a tough time whilst in prison. Having been a hero for all of these years, Queen has been the reason that Slabside has so many cells filled.
The trailer shows us Oliver being attacked whilst in the shower, and also just on the prison wing. It appears that this season will show Oliver having to deal with the hatred from his past enemies, especially with him having no bow and arrow to back him up.
Attorney Laurel Lance is back!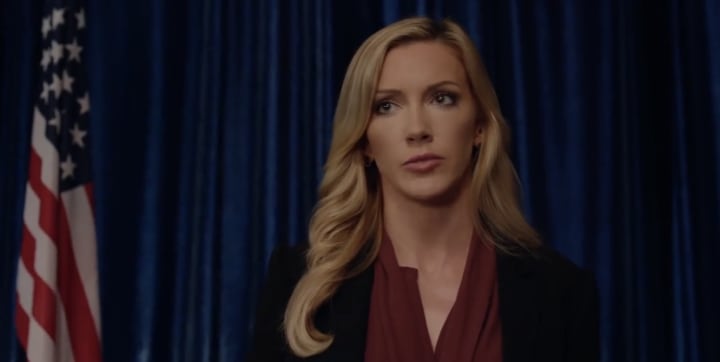 This season's theme has been revealed to be redemption. Not only will that concern Oliver redeeming himself for the fallout of last season, but maybe a certain blonde pictured above as well.
Laurel of Earth-2 was cared for, even through her betraying ways, by her not-so-legit father Quentin Lance last season. His death was at the hands of last season's villain, Ricardo Diaz, who will again be appearing in at least the early parts of the season.
Laurel, who of course has a dark side whether she turns good or bad, will be wanting to redeem her past evil actions by taking up Earth-1 Laurel's place in practicing law enforcement. My guess? She'll be using her pull to track Diaz and kill him. Twisted sense of justice, but that's Black Siren for you.
Familiar Faces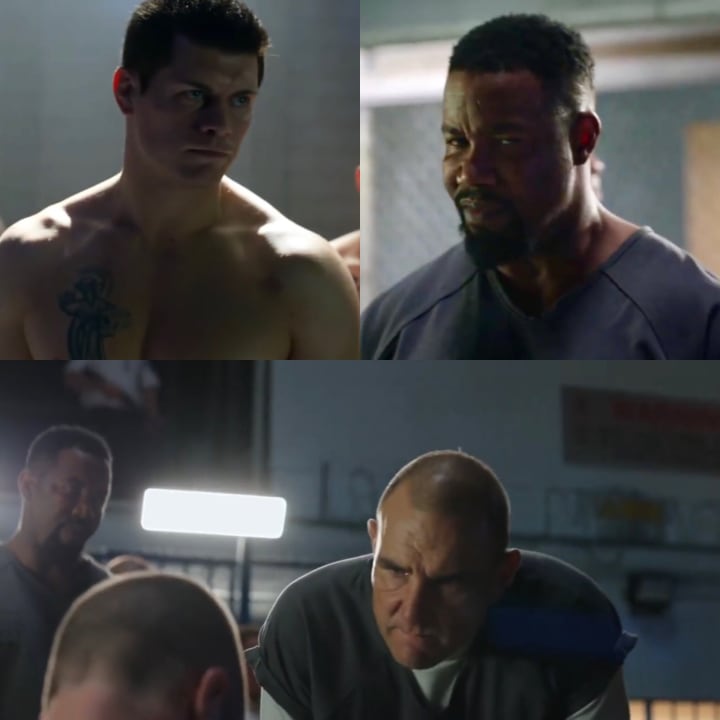 As many guessed, the great part of Arrow adapting the failed Green Arrow movie is that Supermax imprisonment will bring him face to face with old enemies. Namely: Derek Sampson, Bronze Tiger, and Danny Brickwell.
Personally, I was expecting us to get villains we've seen scattered over the show's history, so this is good. Bronze Tiger was a villain in the first season, Brickwell in the third, and Sampson in the fifth.
We're going to see villains that Oliver battled at different points in his heroic career. This means each villain will want to tir him down in different ways, me thinks. Bronze Tiger was around when Oliver was on a killing spree from his father's list. Brickwell was around when Oliver was recovering from pretty much dying, so wasn't there to stop him until the last moment. Sampson was created through his poor leadership when he first brought Wild Dog and company on board. Anyone in Slabside can attack Oliver physically. These guys are going to attack him mentally and personally.
Diaz is out for blood.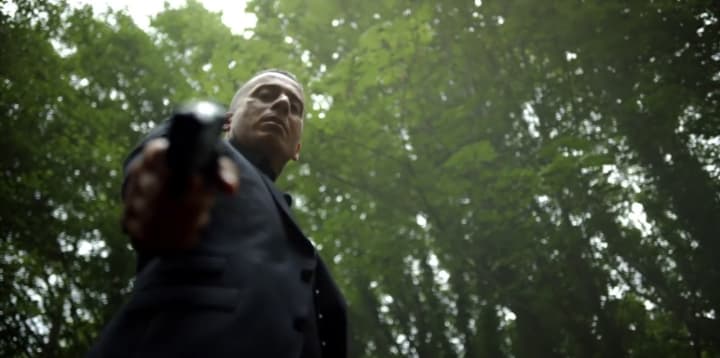 Diaz is back. This time, there's barely any strategy it seems. We've seen from his last frame last season that he was not a happy dragon (get it?), and now he's heard saying in the trailer that Oliver took everything from him, so he's doing the same to him.
The trailer shows Felicity and William—that's Oliver's wife and son for you ignorant fans—trying to escape Diaz in a forest environment. My guess? Felicity and William have been in hiding since Oliver outed himself as a vigilante who pissed off a lot of dangerous people over near on a decade. Looks like Diaz will have finally tracked them down and is seeking revenge.
EXTRA THEORY ALERT! The trailer shows William scrambling away from Diaz on the ground whilst wearing a green hoodie. They're in a forest environment. Every season traditionally opens with an obscure, green figure sprinting through a forest environment... I think this could be the first moment of the season.
Who is under the hood?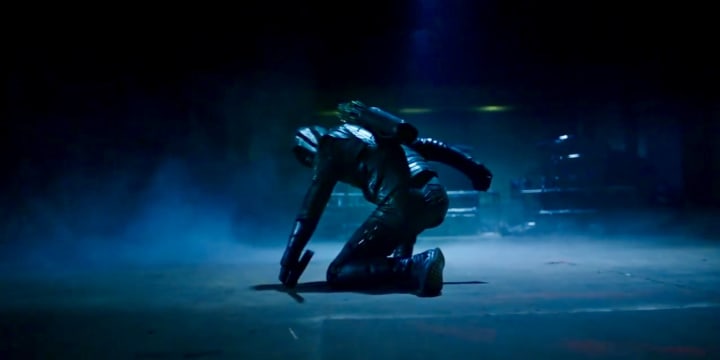 Through the trailer, we see Dinah Drake in a warehouse, her eyes darting around as in the background a hooded figure keeps rushing past above her. We also hear Dinah saying vigilante's have not operated in Star City for months, since Oliver was put behind bars. THEN we see a few shots, the final one being pictured above, of a hooded, Green Arrow-looking figure.
Now, at the end of last season, a blink-and-you'll-miss-it moment shows John Diggle looking at the Green Arrow suit Oliver presented to him before he was thrown into Slabside. This happens whilst Oliver is televised telling his friends and partners to carry on his mission to save the city. So... it's Dig that we're seeing at the end of the trailer? WRONG! RED HERRING OF ALL RED HERRINGS!
As most of you will have probably assumed, just like myself, the person who is suiting up is POTENTIALLY a certain old friend who ironically left Team Arrow due to being mixed up in Oliver's double life. Yeah, I think it's Roy Harper. We haven't seen his face in the trailer. We know he is a series regular this year. We know from the showrunners that Roy will be a different type of hero this time round. What better way than to carry on Oliver's job for him and make sure Star City is still safe.
***
The next season looks... forgive me for saying it... LIT! The latest season left so much for Arrow to build upon. We are in for a treat when we see how Oliver will cope with his secret being out and how those around him will acclimatise to it also.
Arrow will return to The CW, October 15, 2018, and airing on Sky One in the UK soon after.
tv
About the author
Used to go by the pen name 'Connor Garside', no more. I love movies. I love television. I love discussions. I love writing. I love informing. I love theorizing. I love art. Let's get to work...
Reader insights
Be the first to share your insights about this piece.
Add your insights