Archie Christmas Spectacular #1
Archie Comics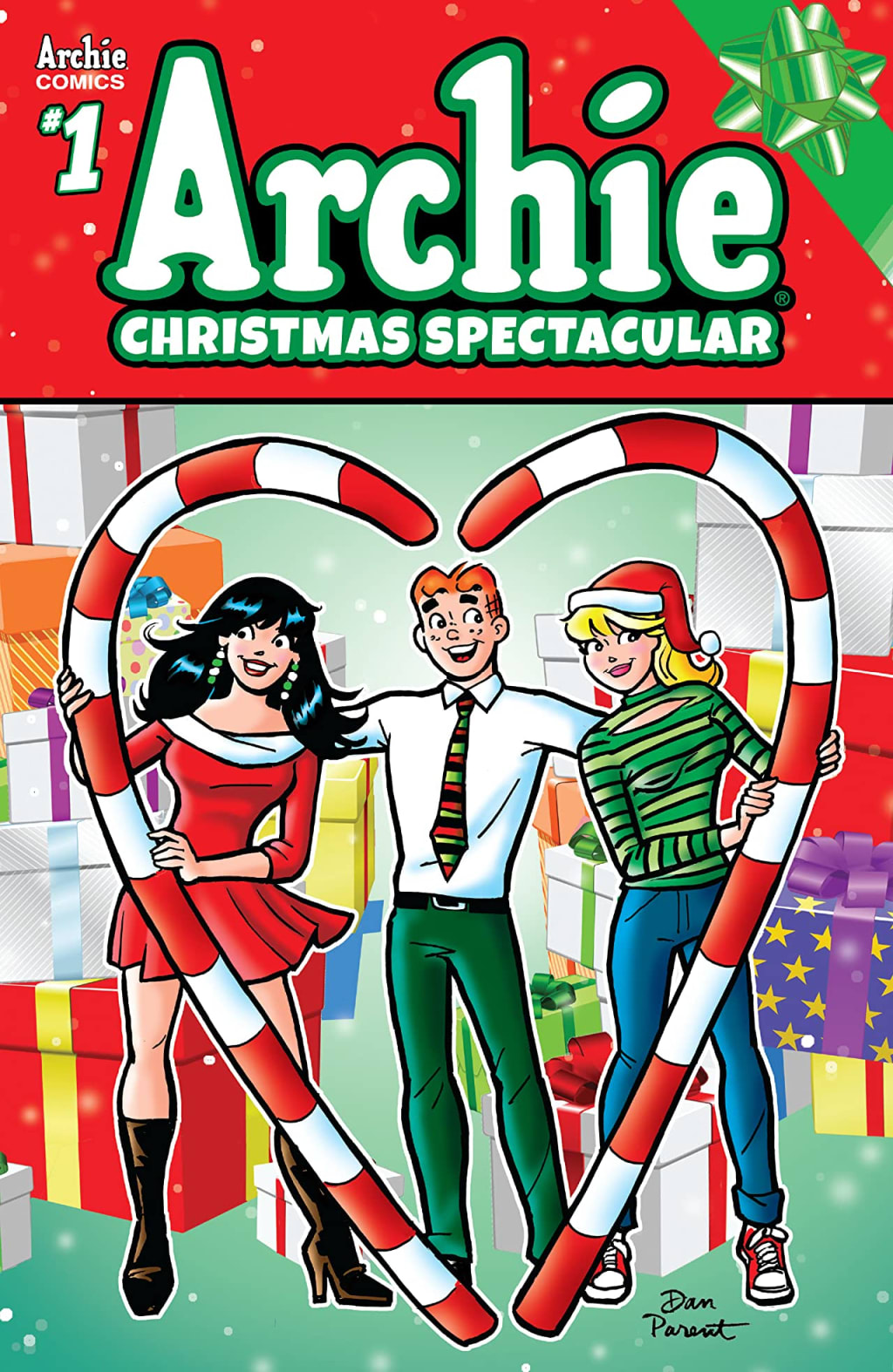 Archie Christmas Spectacular #1
Archie Comics 2020
Written by Bill Golliher, Angelo Decesare, Francis Bonnet
Illustrated by Rex Lindsey, The Kennedy Bros!, Bob Smith, Jeff Shultz, Bill Galvan, Ben Galvin
Coloured by Barry Grossman, Glenn Whitmore
Lettered by Bill Yoshida, Jack Morelli
Get ready for yuletide fun and holiday cheer in this special collection of Christmas tales!
I love that these keep coming out. They may be taken from older comics but they are incredibly timely, so very universal regardless of when they were made so that the all around All-American kids aren't so beloved and relevant. Seriously this is the only franchise around that is capable of being relevant regardless of when the story was published and if you don't believe me then you really ought to be reading this and tell me otherwise.
I love the way that these are being told. How we see the story & plot development through how the sequence of events unfold as well as how the reader learns information is extremely well rendered. I love the fact that these guys know how to write a complete story to fit into these page counts and make it feel like we've never missed anything at all. There are laughs and there are moments that are teachable lessons and all the while we're simply being entertained and that's the beauty of what these gentlemen are capable of.
The character development that we see never waivers and it's so consistent throughout every page. Again something we have never seen at another franchise with regards to the fact that it does regardless who is writing the characters or when they are writing them. The pacing is always on point and it takes us through the pages revealing the story beautifully along the way. I mean there really isn't a thing you can say about this that is as positive as they come. Heck even being Jewish and not seeing one Chanukkah story it's all still incredibly entertaining.
To teach a screege about the meaning of Christmas with Cheryl Blossom was an absolute delight to read. Archie trying to convince his old man to take part in an amateur film he's making on his phone all the while complaining while his wife is excited to fit him for his outfit is beyond a doubt one of those joyous occasions that I wish my folks would've been a part of with me. Alright so the Jingles story is great for what it is and to see just a glimpse of Sabrina is fabulous. I will say beyond a shadow of a doubt however is the Thoughtlessness story take I loved the most. There is something endearing in seeing Archie and Vegas trying to wrap the gifts and get them to right folks and being completely Archie about it is beyond classic.
The interiors here are absolutely wonderful. The linework is strong and consistent as it always manage to create just the right amount of detail work. With the way we see backgrounds being utilised throughout makes me happy because we don't see this amount taken advantage of normally in all-ages books. The utilisation of the page layouts and how we see the angles and perspective in the panels show a few remarkable eyes for storytelling. The colour work throughout is beautifully rendered. I think colour and Archie equals Glenn, I mean I cannot think of anyone else when it comes to colouring this.
​
Tis the season and with the world the way it is today I have to say that now more than ever we really need stories like this. Archie Comics stands the test of time and remains to be on the forefront of the comics industry showing people of all types that they aren't alone in this world and they have a place they can belong.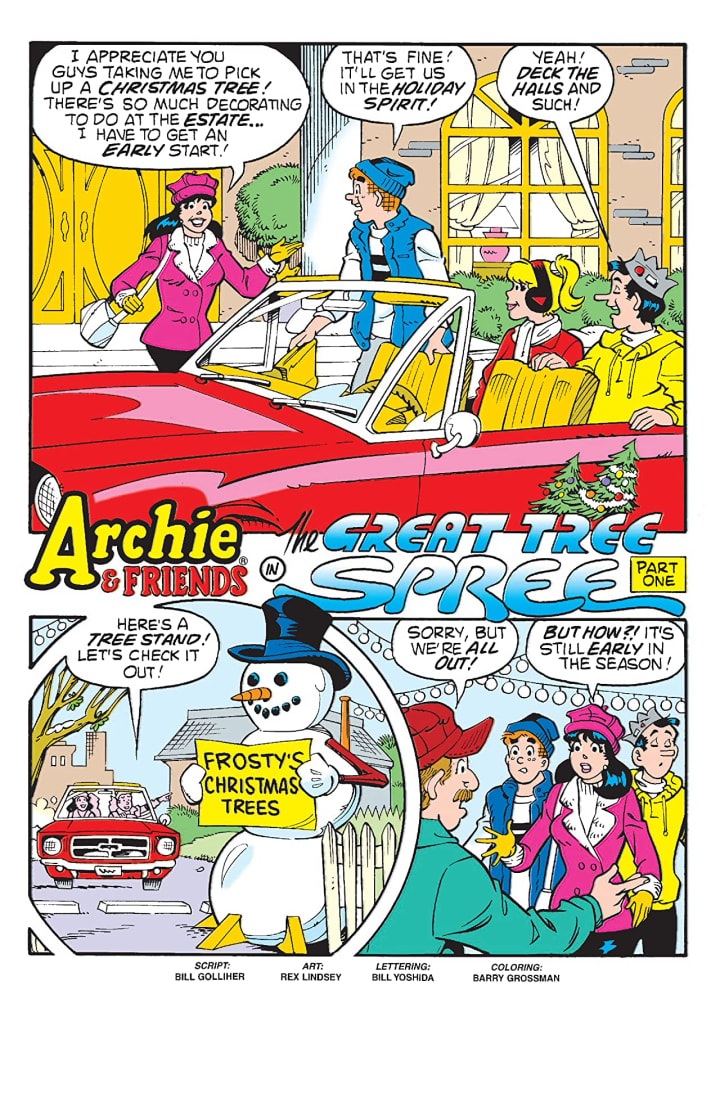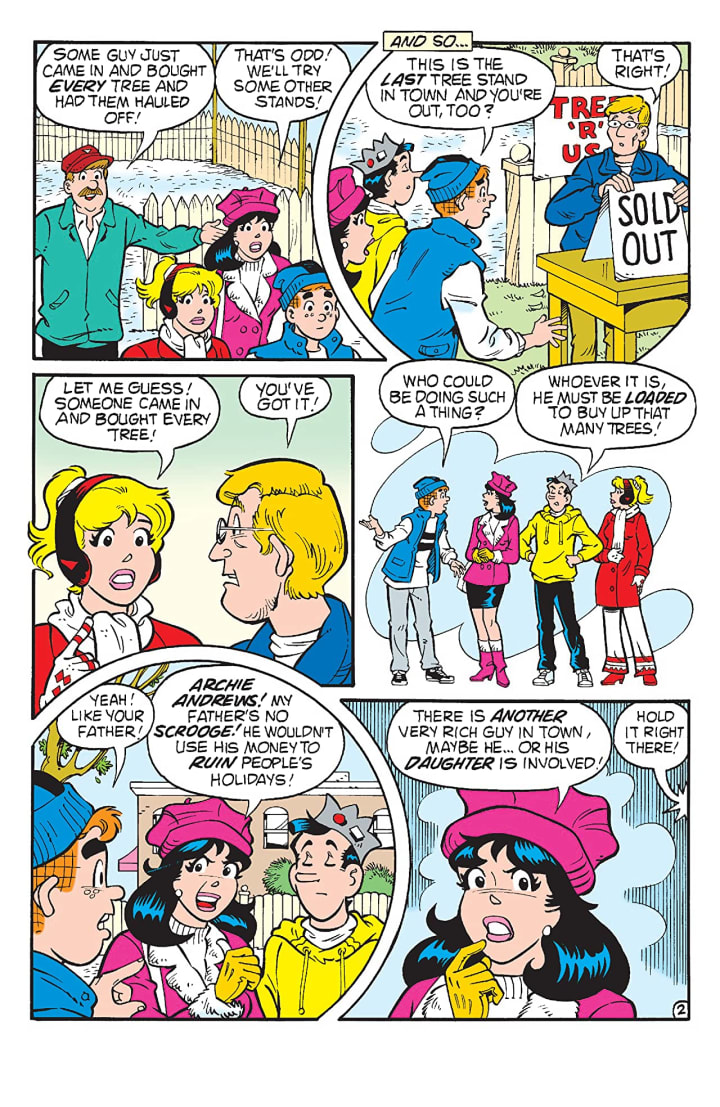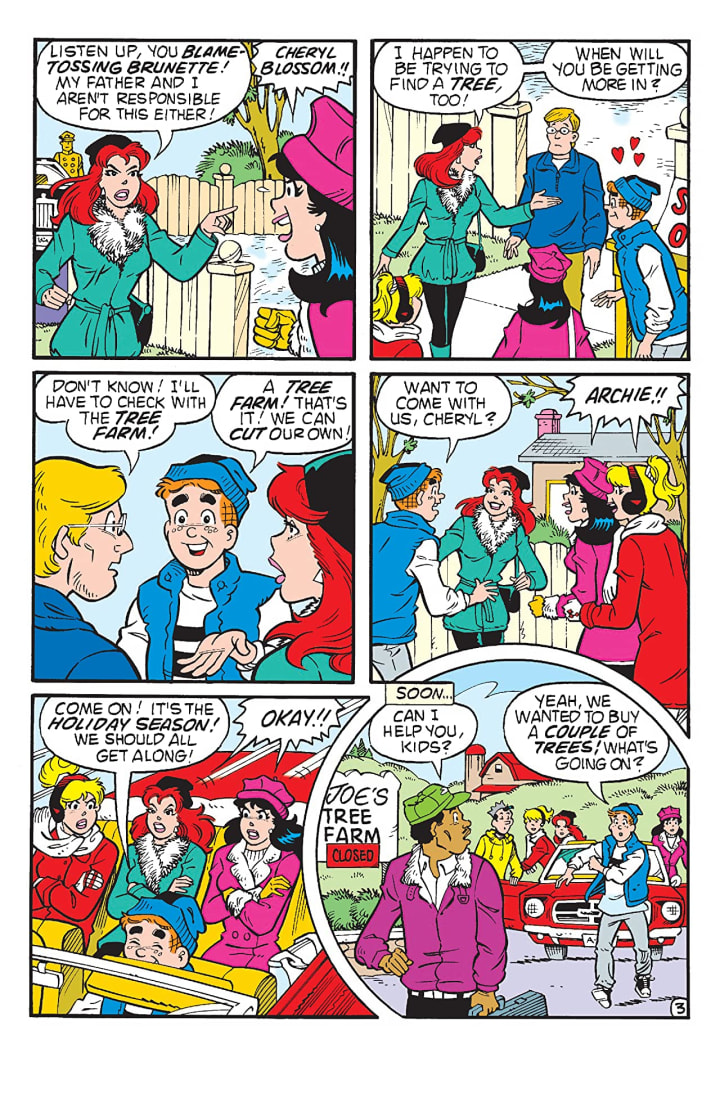 comics
About the author
Just me talking about the comics I enjoy reading, ones that you might not know exist and spotlighting the indie creators that excite me.
Reader insights
Be the first to share your insights about this piece.
Add your insights