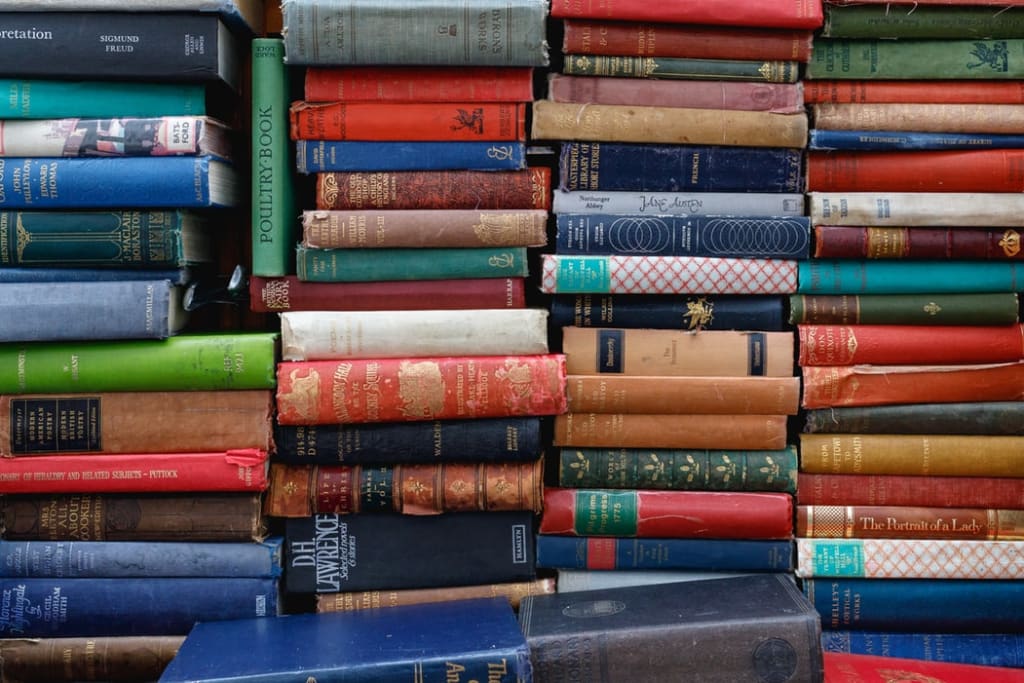 photo by Ed Robertson (unsplash.com/@eddrobertson)
Do you want to start reading more, but don't know what to read? looking for a good new book to read? Every season comes with numerous reasons to relax with a good book and a beverage of your choice, and in order to help you find your next favourite read, I have created a list of books I believe everyone should read at least once in their life.
1. A Moveable Feast - Ernest Hemingway
Hemingway's memoir of his life in Paris during the 1920s is a masterpiece by all accounts. This is truly a beautiful piece of literature that is equal parts hopeful and bitter. The memoir contains gorgeous prose and superb delivery. Just as much of a must for any literature lover or budding writer as it is for avid readers searching for a new favourite.
2. The Push: A Climber's Journey of Endurance, Risk, and Going Beyond Limits - Tommy Caldwell
Even if you are not remotely interested in climbing or mountaineering, Tommy Caldwell's autobiography will ignite a spark in your heart that will motivate you to push through even the hardest times in your life. At first glance, the title tells of a story of risk-taking and pushing limits, but when you take a deeper look, Caldwell's reflection on his life and struggles. In reality, the endurance, risk, and limits Caldwell talks about are those from life itself rather than from any momentous climb. There is so much to learn about love and life and Caldwell does a stunning job of unpacking complicated moments in life.
3. Stolen: A Letter to My Captor - Lucy Christopher
Though this is a YA novel I still recommend it to anyone who listens to this day. I first picked up this novel at age 16 and it left a lasting mark. The book is told in a second person narrative in the form of a letter from a victim to her captor. From start to finish, you will be intrigued by the complexity of the characters. Honestly, the writing is not the most amazing or the most profound but it is an old favourite that I felt inclined to include for anyone interested in YA fiction and the more recent surge in toxic relationships explored by the authors of these novels.
4. We Should All Be Feminists - Chimamanda Ngozi Adichie
the title says it all.... this book-length essay is a must for anyone looking to find a clearer definition of 21st-century feminism, one that is rooted in awareness and inclusion. Adichie does not waste words in this short but precise essay. This is a great piece to read over and over again to enlighten yourself and others on the concepts she explains.
5. The Shining - Stephen King
this list would not be complete without a novel by one of my favourite authors, Mr Stephen King. The Shining is a classic and a must for anyone who is a fan of horror. Though he has MANY great novels, The Shining is one that took me by surprise. I had not seen the movie before I started reading the book, so I had the pleasure of experience the horror without any *spoilers*. Even if you have seen the 1980 film (of the same name) you will get a kick out of King's writing and the uniqueness of the characters and the setting. A great introduction to horror for anyone who is just diving into the genre as well as a good ole' classic for horror fans everywhere.
I will end my list here, for the time being, but I look forward to adding a part two in the future. Now... Go forth and read!