A shootout at 'General Hospital' puts several lives in danger
While Cyrus is dining at Wyndemere, bullets fly as Jason and Britt go on the lam and Brick, Carly, and Spinelli are worried.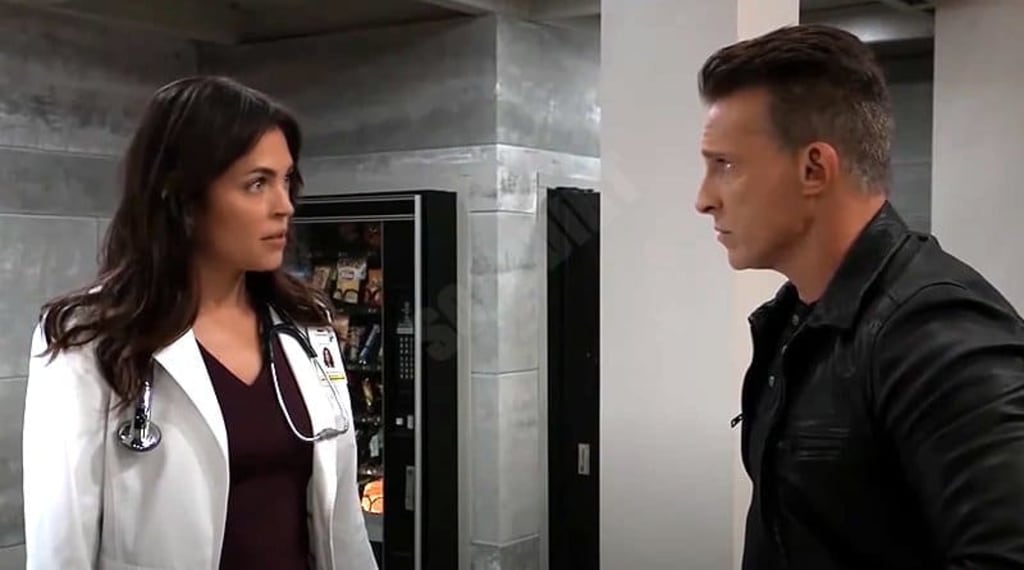 May Sweeps has begun on General Hospital and starts out with a bang or 2. Spinelli has ensured that the video footage at the hospital will not show what is currently taking place. When it s viewed it will show events from several days earlier. Meanwhile Brick is sitting in a black SUV in the GH parking garage and Jordan will walk over to him and begin a conversation. Inside the hospital, it looks like Cyrus has sent an assassin because a man that Jason does not trust will tell him that it is time to go.
Spoilers indicate that there will be bullets flying and no doubt this individual will try to take Jason out right then and there. Things will get crazy and Liz Weber might be caught in the crossfire. Elizabeth will still be demanding answers from Dr. Finn about what is really going on with is brother Chase. Her inquisition may be cut short by the gunfire but she will no doubt get back around to it later. Many General Hospital fans have expressed over the years that they prefer love in the afternoon and wish the mob wars would stop. So far the writers are not paying attention as they tone the violence down only to start it up again later.
When the situation goes terribly wrong inside the hospital, Britt will be forced to flee with Jason. Spoilers don't say if anyone gets shot or killed but the shooting is enough to put everyone on edge because patients in General Hospital are being put at risk. While Jason and Britt are fleeing for their lives, Cyrus Renault will be having dinner at Wyndemere with Nikolas, Ava, Laura, Kevin, and Martin. Cyrus will ask Ava why she has brought the all together and Mrs. Cassadine will remind her uncle in law that he is the one who said that family is important.
Eventually, Laura and her new brother will become involved in a heated argument but this will be the least of Renault's worries. He will soon get a call about the great GH escape and will be livid. It's not clear if he will immediately put the pieces together because he knows Carly and Ava do not like each other. He probably also will not believe that Laura, as mayor would be involved in breaking a prisoner out of General Hospital.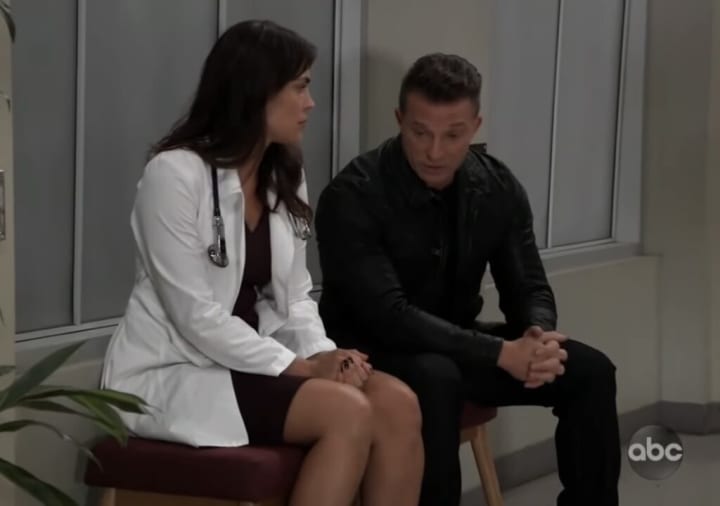 Ava and Laura truthfully did not know the details of what Carly was up to. They only agreed to keep Cyrus busy so she could carry out her plan. This will be a big shock to them as well. Renault will be on the warpath knowing that he has again failed to eliminate Jason Morgan and there is no telling what he will do next. Cyrus has eyes and ears everywhere as was indicated when his men hunted down Julian Jerome.
Viewers also know that Jason has always come out on top thus far. Sam walked away from Jason and has agreed to protect Danny and Scout by putting them first. She will be troubled by the developments and if Jason does hook up with Britt, Sam will naturally be jealous. This might be what pushed her closer to Dante. There will naturally be an outcry from JaSam fans who do not like the way this storyline is headed. Spoilers have said that Britt and Jason may fall in love and become a new super couple.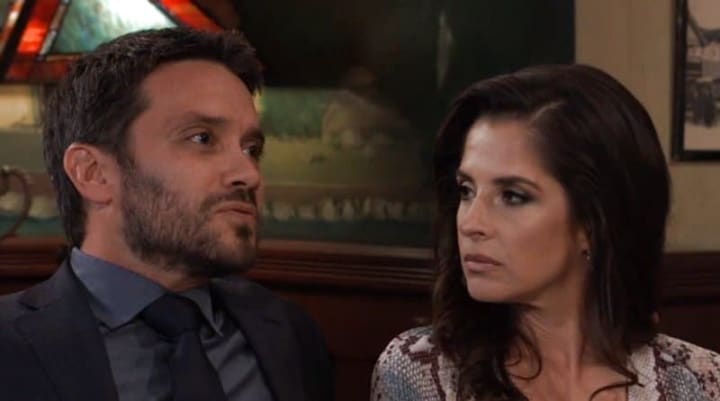 When Dominic Zampragna, (Dante) liked a post about "Brason" he was attacked by angry General Hospital fans who want Jason with Sam and hate the idea of Dante and Sam, or Britt and Jason. Those who watch the ABC soap should realize by now that the writers do not always take the viewers opinions into consideration. There were many Julexis fans who waited for Julian and Alexis to reunite and it never happened. They were a popular couple and Nacy Lee Grahn and William deVry had great chemistry.
Attacking the actors who are only playing a role is childish so let's hope JaSam fans will calm down and go with the flow as others have had to do when their favorite couples did not last. On the flip side, there are fans who were tired of Sam and Jason and think it's a great for Britt and the mob enforcer to fall in love. Some viewers also believe that Jason and Britt might end up in Nixon Falls and see Sonny. Some exciting episodes are coming our way so stay tuned.

Cheryl E Preston
Cheryl is a poet, freelance writer, published author and former Newspaper columnist. She has degrees in Psycology and Biblical studies. She enjoys sharing natural cures, and Nostalgia related info. Tips are greatly appreciated.
See all posts by Cheryl E Preston →