7 Wisdoms Spock Would Share on Living a Fulfilling Life
Embracing happiness the Vulcan way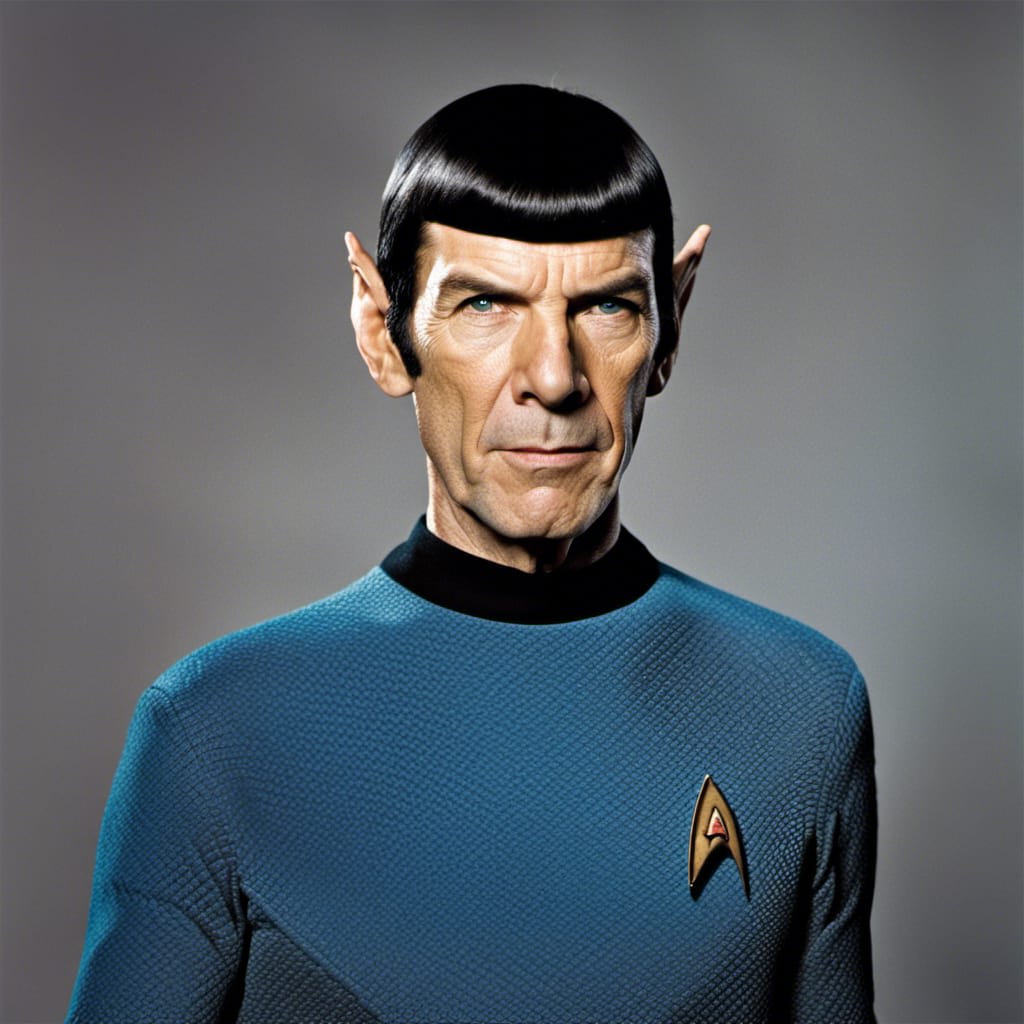 Prompt "Mr. Spock from Start Trek." | GenAI art by Rui Alves on NightCafé
How to recognize a toxic work culture? How do you know if your workplace has embraced a demeaning and destructive culture?
In a toxic work environment, you'll often be pushed to accomplish more and more — but it all comes at the expense of what should matter most: your happiness.
The world we live in today is centered on productivity. Being productive means constantly trying to get better and faster. However, if you want to live a fulfilling life, you must learn how to deal with the occasional negative flux of life, and I am here to help.
In hindsight, learning from Spock has given me the platform to share my findings with you.
1. It's not just about positive or negative
But instead, living in a state of balance.
Spock would tell us that the key to living a successful life is finding balance. The universe is about harmony, and there is no place for extremes here.
The best approach is not to focus on whether something is good or bad, but on how it fits into the big picture.
A mind weighed down by unimportance is not a balanced mind.
2. Logic is the beginning of wisdom, not the end
Spock embodies a unique duality as he is only half Vulcan, with a human side that significantly influences his perspective on life.
Drawing from this distinctive blend of heritage, Spock imparts a profound lesson: logic is merely the beginning of wisdom.
Listening to his human side, he would say that logic is not always the answer, it is one piece of the puzzle.
3. Change is the essential process of all existence
Spock believed that the universe was constantly in a state of flux and that change was a necessary part of existence.
He understood that change was necessary for growth and survival.
Spock often had to make difficult decisions, but he never allowed himself to be wrongly swayed by the opinions of others.
4. Failure is not a pit but a ladder
As a Star Fleet Officer, Spock was guided by a sacred vow to protect life above anything else.
His human side however shows us why we need to become more compassionate and empathetic.
Spock was always willing to give others the benefit of the doubt. He understood that everyone was different, with their strengths and weaknesses.
He knew that people made mistakes — and he didn't hold it against them. Instead, he helped them learn from those missteps so they could do better next time.
5. Have faith in yourself
Spock was a strong, independent thinker who valued logic and reason above all else.
He was always willing to examine the facts, no matter how painful.
Because of this, Spock could make difficult decisions without allowing emotions to cloud his judgment.
Spock would tell you: if you believe in yourself, you're halfway there.
6. Be honest with yourself
You've got to be true to yourself. You'll never get anywhere in life if you can't do that.
Spock believed that being honest with yourself was the only way to achieve happiness and success in any aspect of your life.
He would tell you: don't try to be something other than what you are!
7. Don't become a slave to your emotions
Master your emotions!
Despite his logical reasoning, Spock understood his feelings, and that's how he could tame them when needed.
When you become the master of what you feel, you can no longer be emotionally subdued by others.
It will help you understand how focusing on emotional intelligence will foster empathy.
Despite his Vulcan logical stoicism, if Spock had to choose between being right or being kind, he would always choose to be kind because people will forget what you said, but they will never forget how you made them feel.
Final thoughts
Spock is a rational stoic. In both personal and professional life his wisdom can help guide us away from the emotional burden and cognitive dissonance that often comes with toxic work culture.
Work is often a place where people feel they must wear masks to fit in with the environment.
Spock's words can help you realize that the job you have is not who you are. You are more than your job; if it doesn't fit with who you want to be, leave it behind.
I've done it many times before, and I have no regrets.
_____________
Thanks for reading this article. Please consider supporting our community of creators by becoming a Vocal+ Member. Feel free to come back any time and pick up another thread from my Vocal book of content. Small tips, pledges, and big hearts are highly appreciated. Till next time, cheers. - Rui
About the Creator
Hi, I'm Rui Alves, a teacher, army veteran & digital pathfinder. Author, alchemist of sound & Gen-AI artist.
Reader insights
Outstanding
Excellent work. Looking forward to reading more!
Add your insights