5 Apple originals to hold fans over until Severance season 2
Luckily Apple TV+ has some mind-bending shows that are sure to hold fans over until Severance season 2.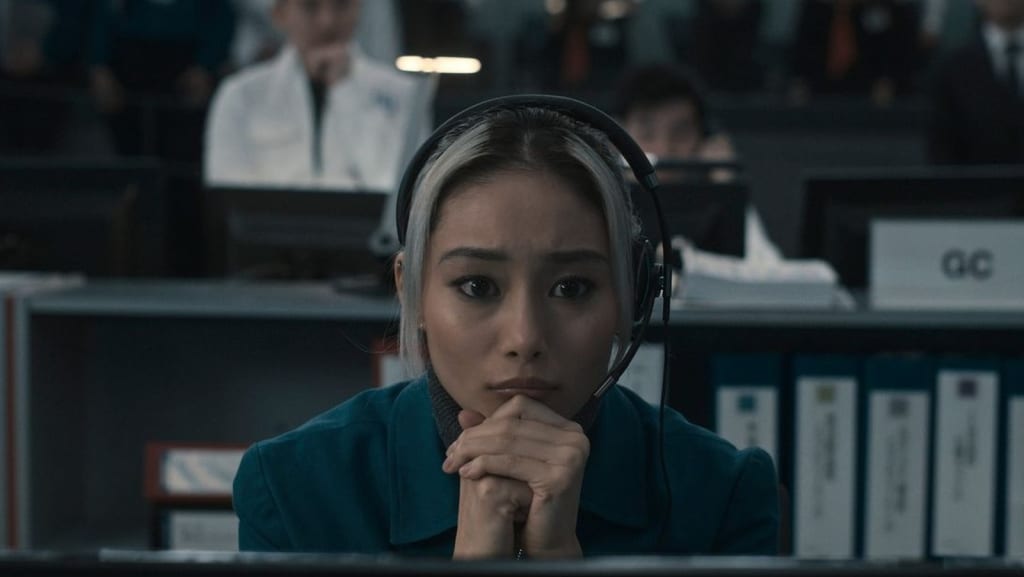 Invasion - Apple TV+
Many viewers would confidently agree that the thought-provoking eerie drama Severance is pretty much the greatest thing to happen to the small screen in recent memory, and it makes sense it would come from Apple TV+, a streamer who has already won an Oscar for Best Picture for CODA before it's third birthday. The iPhone maker's streamer goes for quality over quantity when it comes to its original content resulting in a plethora of compelling experiences unlike anything else out there.
Their Certified Fresh series Severance has taken the streaming world by storm, offering up a thought-provoking, slow-paced thrill ride that kept audiences guessing until the very end, with the desire for the sequel iteration reaching an all-time high as soon as the credits rolled on the pulse-pounding season 1 finale. There is no doubt that the wait for the next run will be difficult, but luckily Apple TV+ has some mind-bending shows under their banner that will most assuredly hold fans over until Severance season 2 arrives.
Lisey's Story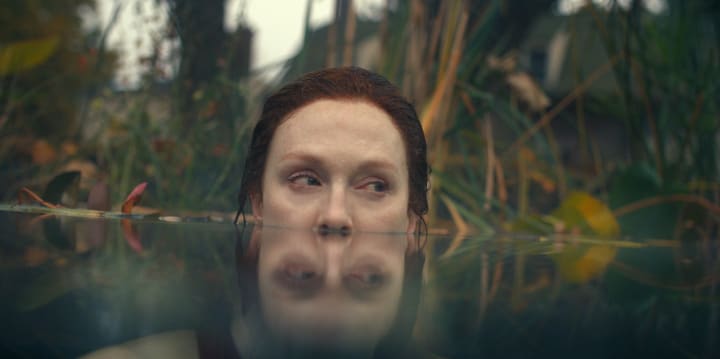 Lisey's Story is a supernatural mystery based on a story from the master of horror Stephen King that features a star-studded cast consisting of Julianne Moore, Clive Owens, Dane DeHaan, and Jennifer Jason Leigh. The horror drama miniseries follows the widow of a famous writer who left her a treasure hunt to follow that has her exploring a secret world, her past memories, the extraordinary abilities her husband had, all while avoiding a dreaded monster and dangerous stalker.
The wild, strange, and suspenseful eight-episode experience is a different kind of thought-provoking experience than Severance but will absolutely captivate home audiences through every chilling turn. The hauntingly spell-binding visuals and unnerving story elements certainly make this Apple TV+ series a worthy follow-up to Severance.
Servant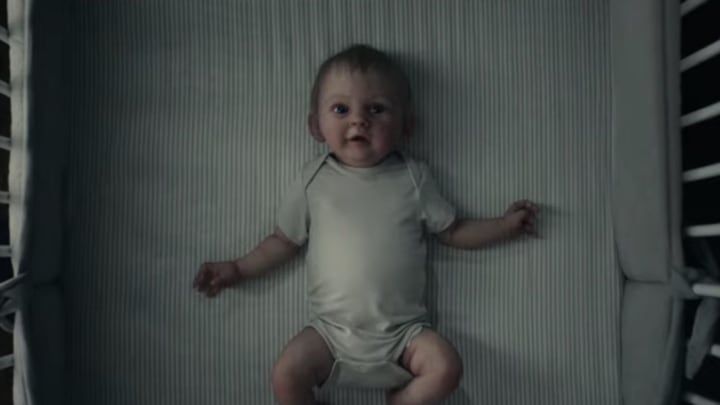 Subscribers to Apple TV+ looking for another eerie drama like Severance that will keep everyone guessing should check out the slow-burn thriller Servant. The series from M. Knight Shyamalan follows a nanny that arrives to take care of a therapy baby doll as part of the healing process for the mother who recently lost her child. But when the baby returns, questions begin to rise about the intention of the newcomer and what really went down when the child died.
Servant is a lot like Severance in the way that fans should get on this ride with no expectations and just enjoy the mind-bending journey as it goes. Expecting the unexpected is an understatement in this Apple TV+ series, and it is sure to keep small screen audiences enigmatically enthralled and pleasantly addicted to its chillingly effective narrative.
Losing Alice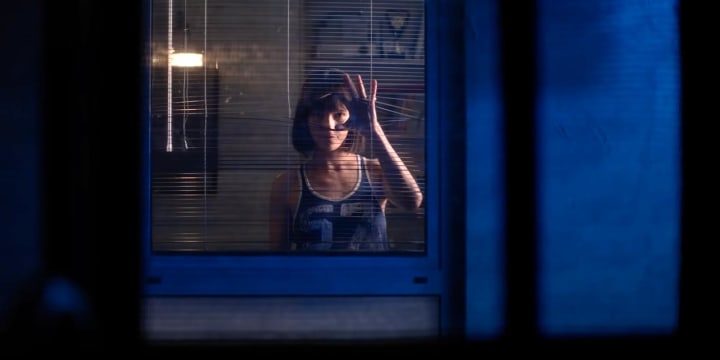 The stylish psychological thriller Losing Alice is an Israeli series that ends up being an incredibly engaging, twist-filled thrill ride that fans of Severance are sure to enjoy.
The series stars Ayelet Zurer, who many will recognize as Vanessa Fisk, wife of the Kingpin on Marvel's Daredevil series. In Losing Alice, she plays Alice Grinor, a 48-year-old esteemed filmmaker who no longer feels relevant. But things start to take an interesting turn when she meets a femme fatale screenwriter named Sophie, who draws her into her dark and mysterious world.
Severance fans love an intriguing story full of tantalizing mystery, and that is what they will get with this compelling ordeal. All in all, Losing Alice is just another fine example of an excellent Apple TV+ mind-bending drama that is sure to outdo all expectations.
Invasion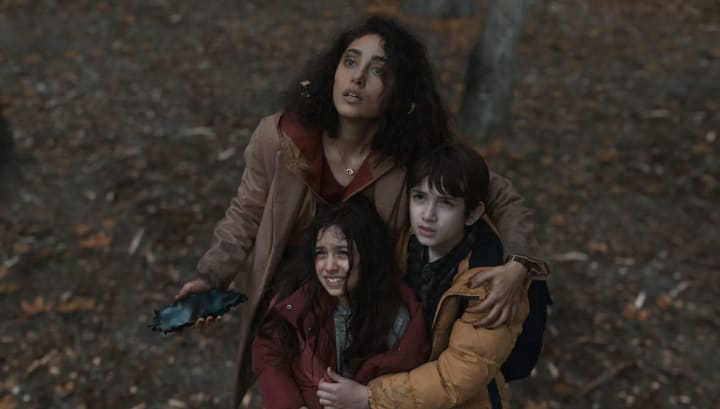 There have been so many movies about aliens visiting Earth that it would seem like there couldn't be a way to tell that type of story in a manner modern audiences will enjoy. The series Invasion proves to not only offer a refreshingly unique take on the extraterrestrial subject matter but does so in a method that is sure to spark the curiosity of Severance fans everywhere.
Invasion shows the titular event through different perspectives of various individuals from different parts of the world. The series slowly weaves the mystery of the alien's agenda among the stirring and, at times, exhilarating efforts of survival through all the chaos the players involved experience. The final moments set the tone for more, and by the end, viewers will be left very excited to see what's in store for the second run.
Suspicion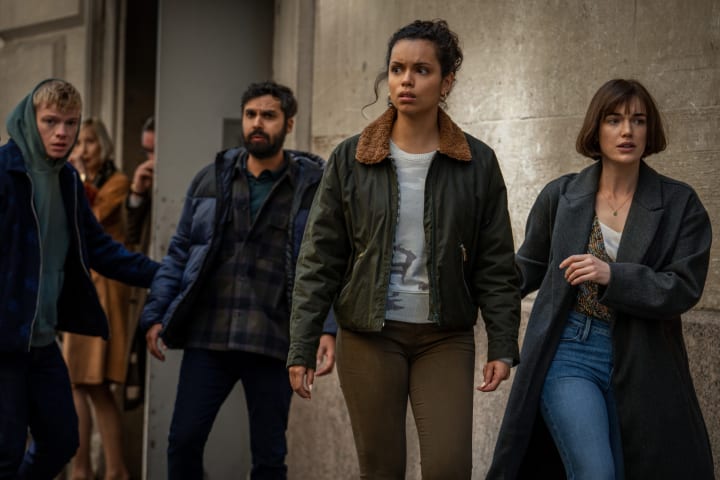 If fans of Severance are looking for another cryptic story where nothing is as it seems and the characters involved are just as mesmerizing as the narrative itself, then the show Suspicion will definitely not disappoint. The well-crafted affair based on the Israeli series False Flag follows five people who are suspects in the disappearance of a media mogul's son.
Of course, all of them say they are innocent, but soon things about their lives start to tell a different story, and the end result is a spectacular and pleasantly perplexing whodunit tale. With eight engrossing episodes and a fantastic cast with Uma Thurman in the lineup, there really is no lack of reasons to check out Suspicion, especially if they need something to watch after Severance.