4 Ways 'Thor: Ragnarok' Sets Up The Future Of The Marvel Cinematic Universe
The wheels of the Marvel Cinematic Universe keep on turning, and by Thor: Ragnarok's conclusion, it's clear that the film has set plenty of plot-lines in motion for future films in the MCU. Here's how.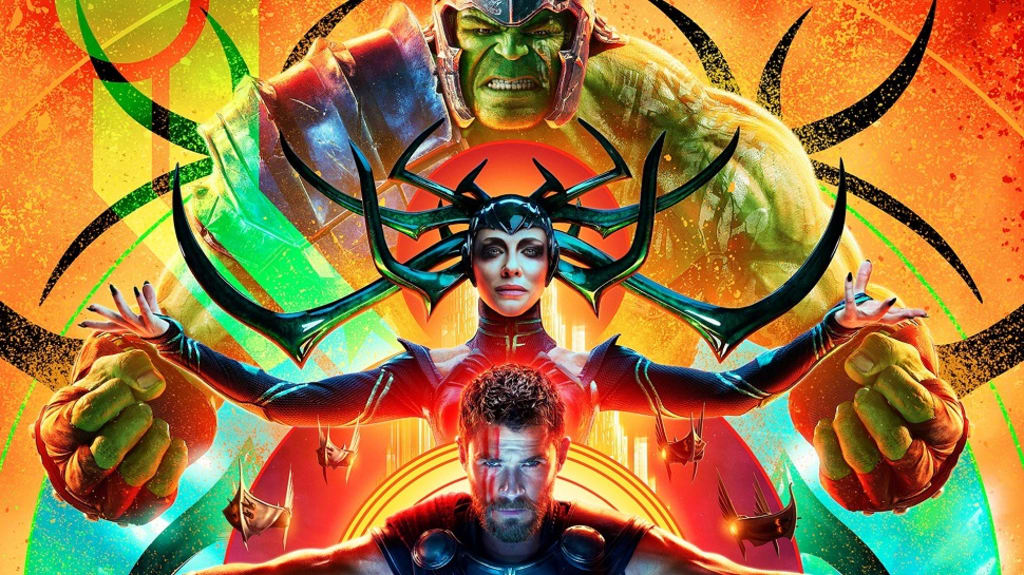 'Thor: Ragnarok' [Credit: Marvel Studios]
Marvelites rejoice! Thor: Ragnarok is pleasing critics and moviegoers everywhere. The film's combination of wit and wonderful visuals have concluded the God of Thunder's cinematic trilogy in fine style.
Nevertheless, the wheels of the Marvel Cinematic Universe keep on turning, and by Thor: Ragnarok's conclusion, it's clear that the film has set plenty of plot-lines in motion for future films in the MCU. Here's how.
Note: This article contains major spoilers for Thor: Ragnarok.
The Mad Titan Strikes Back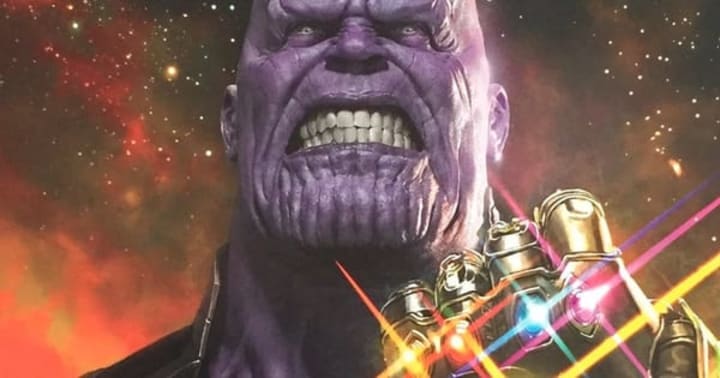 Foremost of all these developments is that post-credit scene. The Revengers have set a course for Earth in their humongous spaceship. Here, we find Loki (#TomHiddleston) fretting to Thor (#ChrisHemsworth) about the sort of welcome that he should expect after that whole "trying to enslave the planet" thing several years ago in #TheAvengers. However, the brothers break off from their discussion when an even larger, foreboding-looking craft comes into view.
No one from Marvel has confirmed who is onboard that ship, but moviegoers can already make a pretty educated guess: Thanos (Josh Brolin), or possibly his Black Order. Dispensing with his Machiavellian tactics in that mid-credits scene for Avengers: Age of Ultron, the Mad Titan pledged to take an active, hostile role in his quest for the Infinity Stones. Therefore, this scene certainly foregrounds Thanos's new approach which, going by the events of Ragnarok, is sure to reap results. After all, that lingering shot of Loki gazing at the Tesseract in Asgard's weaponry vault was definitely included for a reason.
This ominous post-credit scene certainly whets our appetite for the marvelous mayhem that we'll no doubt witness in #AvengersInifinityWar. And, thanks to one major event in Ragnarok, Thanos's conquest of reality will be a lot more straightforward.
Asgard Has Fallen

Yup, the most shocking part of Thor: Ragnarok was seeing the Realm Eternal being consumed in a blazing ball of fire. Realizing that even their combined powers won't be enough to defeat Hela (#CateBlancett) Thor commanded the Revengers to release the immensely powerful demon Surtur, who proceeded to lay waste to everything in sight, including Hela herself. With their armed forces decimated by the Goddess of Death — and in the wake of several startling revelations about Asgard's past — the newly-crowned Thor intends to set up a peaceful community of Asgardians back on Earth and avoid the mistakes of the past.
But as the old adage goes, "nature abhors a vacuum." Indeed, Thor's home world was presented as an advanced and formidable powerhouse, which resolutely enforced order all over the cosmic side of the #MCU with its armies. With Odin (Anthony Hopkins) now dead and Thor naturally unable to keep the Nine Realms in check all by his lonesome, we can only wonder who or what will capitalize on Asgard's absence going forward. Yet that doesn't mean that Earth will be entirely defenseless!
A Master Of The Mystic Arts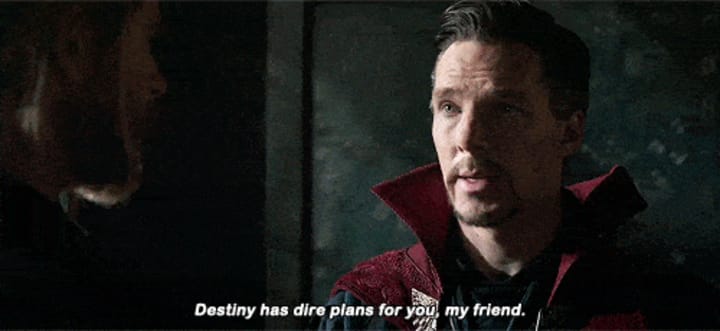 Stephen Strange (#BenedictCumberbatch) may only feature in Thor: Ragnarok for a relatively short time, but he still manages to make his presence felt. Trapping Loki and summoning Thor to the Sanctum Sanctorum with ease, Strange demands to know what the brothers are doing on Earth, before sending them to meet up with Odin on the proviso they leave soon after.
Like #Thor, Strange and Wong (Benedict Wong) have had to make do with their diminished defensive forces, but this seemingly hasn't broken the good doctor's stride. Confidently manipulating the interior of the Sanctum (and Thor's beverage), it's clear that #DoctorStrange has been putting his skills — and that eidetic memory of his — to good use since we last saw him. After all, it takes some doing to outwit and outmaneuver the considerable powers of the God of Mischief with several swift spells. Thanos, his minions, and possibly Nightmare, better not get too complacent!
The Hulk Persists

With a reluctant Loki and Valkyrie (Tessa Thompson) in tow, the prowess of Thor's Revengers was bolstered by the helpful — and hilarious — participation of a certain Green Goliath (#MarkRuffalo). Hulk had become a popular gladiator on Sakaar after the events of Age of Ultron, so he was understandably less-than-keen to help out Thor, that is, until he resumed Banner-mode, thanks to the timely reactivation of Black Widow's last message to the Quinjet. Interestingly, only Romanov's voice and appearance could calm the monster down.
The Hulk/Widow romance has been maligned by many fans, but the way that this sly #ScarlettJohansson cameo is staged surely means that it will play a part in future films. Indeed, we last see Hulk en route to Earth with his fellow heroes, so a reunion for the two characters is certainly looking very likely. Plus, with the Hulk reportedly having some form of compelling arc over his next two movie appearances, it's going to be interesting to see how Banner's inner demons, and his feelings for Nat, fit into the wider landscape of #InifinityWar and beyond.
With Thor: Ragnarok setting up so many interesting ideas and sub-plots, it's clear that interesting times lie ahead for the God of Thunder, as well as his Avengers comrades. But before Thanos makes his final bid for power, we've still got Black Panther to look forward to!
From those awesome trailers, it's clear that T'Challa's first solo outing is sure to bring even more cool characters — and compelling storylines — into the Marvel Cinematic Universe as well! And who knows? Black Panther may likewise contribute to Avengers: Infinity War in some shape or form. Thankfully, we only have to wait until next February to find out how cool and interconnected the movie is!
About the Creator
A fanatical film-watcher, hill-walker, aspiring author, freelance writer and biscuit connoisseur.
These articles first appeared on Movie Pilot between Jan 2016 and Dec 2017. Follow me on Twitter @Farrow91
Reader insights
Be the first to share your insights about this piece.
Add your insights