A New Image For 'Fantastic Beasts 2' Teases Nicholas Flamel's Major Role
Warner Bros. is determined to raise the levels of hype and intrigue with every tidbit they release for Fantastic Beasts 2, and they've certainly succeeded with their latest post on social media ... but what could it mean?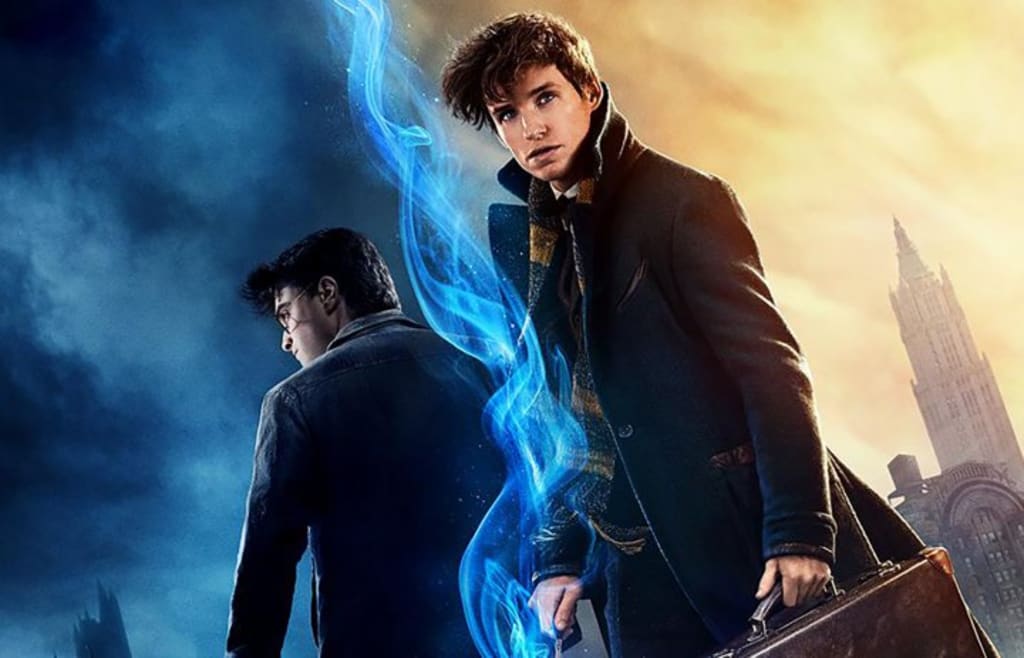 Both the Harry Potter and Fantastic Beasts series have, since their inception, relied on a sense of mystery to get fans excited. Warner Bros. is determined to raise the levels of hype and intrigue with every tidbit they release for Fantastic Beasts 2, and they've certainly succeeded with their latest post on social media ... but what could it mean?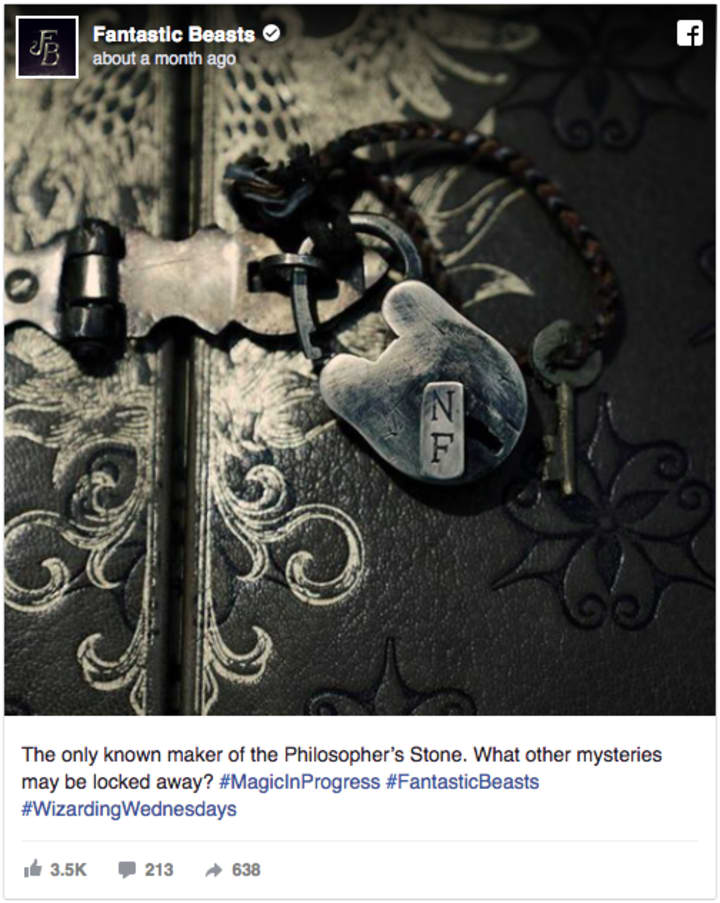 On the official Twitter and Facebook accounts for the Fantastic Beasts sequel, a mysterious image was posted of a certain leather-bound ... something. Embossed with elegant black and gold designs, the book — or small case — also features a small key and padlock, which bear the letters "NF." Fans have have already joked that the letters could stand for "Nargles (or Nifflers) Forever," but most commentators have assumed that the letters pertain to Nicolas Flamel's initials, especially since Brontis Jodorowsky has been recently cast in the role.
Flamel may have been a French scribe and bookmaker in real life, yet the Harry Potter universe understandably doubles down on his supernatural infamy. Indeed, while Jodorowsky's turn in Fantastic Beasts 2 will be the first time that Flamel has appeared in either the #HarryPotter books or movies, fans already know a fair bit about him. At some 665 years old at the time of the series' outing, Flamel was an intelligent and powerful wizard/alchemist, who used his knowhow to craft a small rock that could grant immortality and turn any metal into gold. Yup, that's the titular Sorcerer's Stone.
On the whole, fans have been pleased by Nicholas Flamel's inclusion, since it's another tie to our beloved boy wizard's adventures. Harry Potter and the Sorcerer's Stone established that Flamel had been good friends with Albus Dumbledore for some time, and since we're going to be introduced to a younger Dumbledore (played by #JudeLaw) in Fantastic Beasts 2, it's therefore only logical that the series expands upon this iconic wizard's acquaintances.
However, in the same way that Warner Bros. teased Newt's globe-trotting — as well as the introduction of his family — in that first intriguing image, the particular attention towards Flamel in this picture is interesting in itself. As we've explored above, the alchemist's presence is justified, yet his inclusion has nevertheless made fans very curious. What role could Nicholas Flamel play in Fantastic Beasts 2? So far, Flamel's prominence definitely seems to suggest that he will be an important person in the proceedings.
How Will Nicholas Flamel Factor Into 'Fantastic Beasts 2'?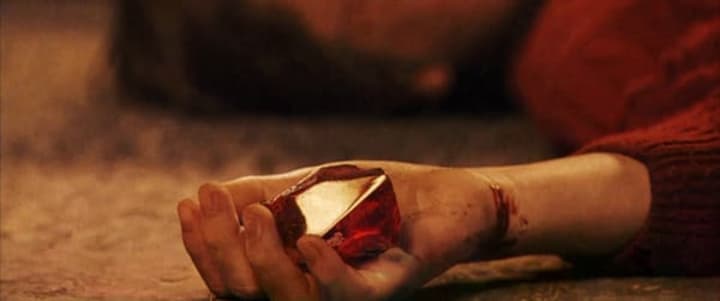 Let's start with what we know so far. Flamel will survive Newt Scamander's (#EddieRedmayne) escapades in 1926 because he's still alive at the time of Harry Potter and the Sorcerer's Stone. Moreover, up until the conclusion of that story, the stone has been sustaining Nicholas (and his wife Perenelle's) long lives.
Yet when Quirinus Quirrel and Lord Voldemort came dangerously close to stealing it, Dumbledore and Flamel decided that it was best to destroy the magical artifact so it wouldn't fall into the wrong hands. Dumbledore also mentions that the Flamels are preparing to die shortly after the stone's destruction. But given that Fantastic Beasts takes place some 60 years before these events, that leaves scriptwriter J.K. Rowling with a lot of legroom to kick about in Flamel's earlier days.
So, could Gellert Grindelwald (#JohnnyDepp) be seeking to steal the stone after his escape from MACUSA near the opening of Fantastic Beasts 2? Given Grindelwald's lust for power and the stone's substantial capabilities, this is a pretty likely scenario. However, while it would be cool to learn more about the all-too-briefly seen stone, it might be a tad repetitive to have another dark wizard itching to get his mitts on Flamel's preferred method of immortality.
Then again, it might not be Flamel's most famous inventions that Grindelwald is after. If this is a notebook or a small case, it could very well contain another of Nicholas Flamel's creations that ol' Gellert wants for his own despicable ends.
As to what this artifact may be we have no idea, but I'd bet my broomstick that it might tie into the secrets of Obscurials. With Credence Barebone (#EzraMiller) back for more wizarding action in Fantastic Beasts 2, it seems safe to assume that we'll learn more about these mysterious branches of magic in the new film, especially after the first #FantasticBeasts was hugely concerned with Grindelwald's attempts to harness the power of those dark, parasitical forces.
Fantastic Beasts 2 will soar into cinemas November 16, 2018.
About the Creator
A fanatical film-watcher, hill-walker, aspiring author, freelance writer and biscuit connoisseur.
These articles first appeared on Movie Pilot between Jan 2016 and Dec 2017. Follow me on Twitter @Farrow91
Reader insights
Be the first to share your insights about this piece.
Add your insights