4 Questions We Need Answered in 'Stranger Things' Season 4
Of all things that have to happen next season on Stranger Things, here are four questions the world desperately needs answering.
The third season of Stranger Things was one wild ride and probably the craziest adventure the series has taken audiences on so far. One would think it would be hard to top Demogorgons and giant monsters from another dimension. But the Netflix series outdid itself with a compelling narrative involving the Mind Flayers' unique return and a fun, 80s inspired Russian secret lab conspiracy beneath StarCourt Mall. Yup, the latest season was pretty crazy in how it unveiled many things about the Stranger Things Universe, notably that Russia knows about the Upside Down and have discovered many gateways into it. This leads to so much speculation on where the next season will take subscribers.
One thing that is known from the season four renewal announcement is that the show will be venturing outside of Hawkins. Where exactly that is is not known for sure, but it's safe to assume traveling to foreign countries may be on the agenda, especially given the post-credits scene from Kamchatka, Russia.
With all the new things everyone learned form the last iteration, the final moments of the previous season have left fans with a plethora of questions regarding what needs to go down in the next chapter. From Eleven's past to her powers, there is still a lot be explained and a good amount of unfinished business that requires some necessary closure. Of all things that have to happen next season on Stranger Things, here are four questions the world desperately needs answering.
1. Hopper, Is he dead or alive?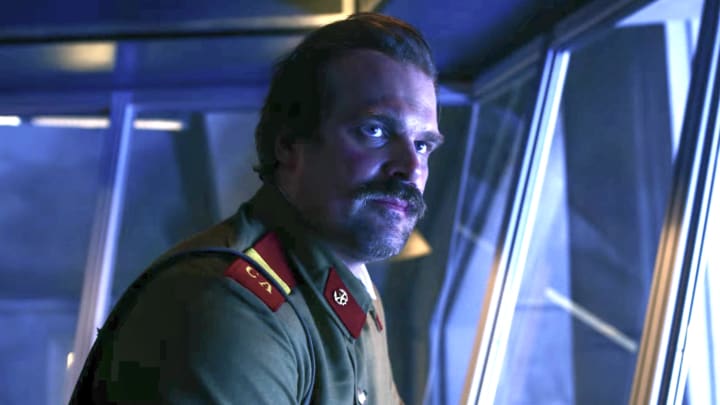 One of the biggest questions on everyone's mind is, did Hopper survey the explosion, or did he die? Some have guessed that before the big boom went down, the Chief of Hawkins Police jumped through the opening, ending up in the Upside Down. Then more evidence piles on that he could still be among the living when the post-credits scene in Kamchatka is taken into account. When the guards are getting ready to feed their pet Demogorgon, one goes to open a cell but is told by his comrade not to take the American. Could this mean that Hopper made it to the Upside Down and ended up coming through another Russian gateway? Coming from the Upside Down would make him a person of interest and would be an epic way to bring back the character. And let's face it, It would be crazy to kill off one of the series best performers.
I mean, it was hard losing Bob in season two, but let's hope they don't take way Hopper, and he is just patiently waiting in his Russian cell for season four to air.
2. Will Eleven Ever Get Her Powers Back?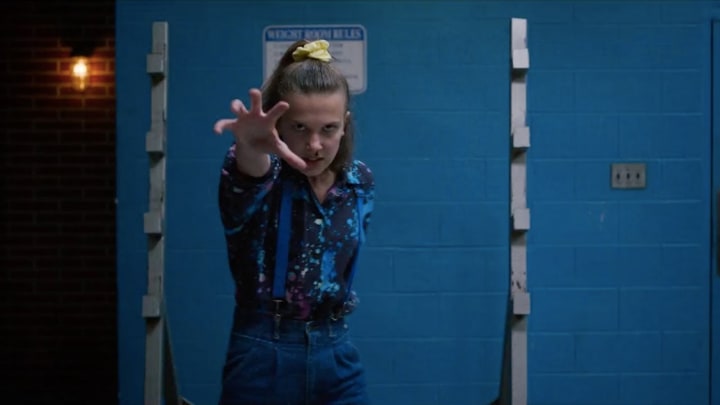 Eleven, unfortunately, lost her powers in her dealings with the Mind Flayer. This is especially proven when we see her trying to move something before she moves away with the Biars family. She is unable to do so, but Mike reassures her that she will get them back. Could this be the end of Eleven's superhero days? Or is it just something that needs to get jump-started once again? Only time will tell, but it is definitely on everyone's mind. The poor girl has had dozens of nose bleeds, so maybe a break from moving things with her mind could be good for her brain to heal.
Maybe her powers aren't even gone but just dormant, starting out a metamorphosis into something more powerful? Whatever the future holds for everyone's favorite Eggo fanatic, let's hope it ends with her getting her abilities back next season.
3. What are Eleven's Super-powered Siblings up too, and Will We Ever See More of Them?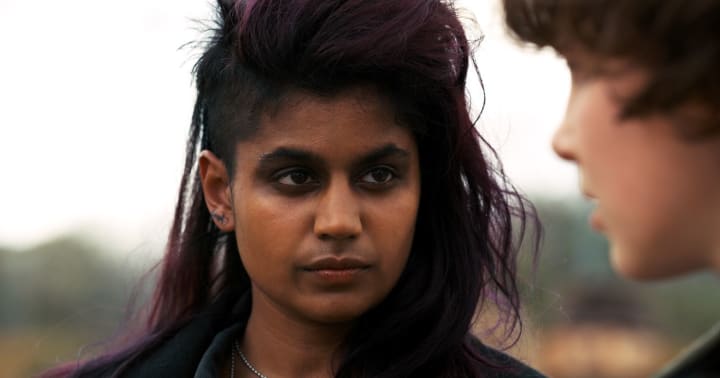 The Stranger Things second season introduced us to Kali, another girl involved in Dr. Brenner's experiments. She, like Eleven, has powers, but instead of moving things with her mind, she can make people see things that aren't there. She also teaches Eleven how to use the full abilities of her powers. It was eluded that there were more out there, presumably all the numbers before eleven. But there was no mention of any of that in the third season.
The next chapter definitely needs to address that matter and introduce audiences to the rest of Brenner's eleven.
4. Where is Dr. Brenner?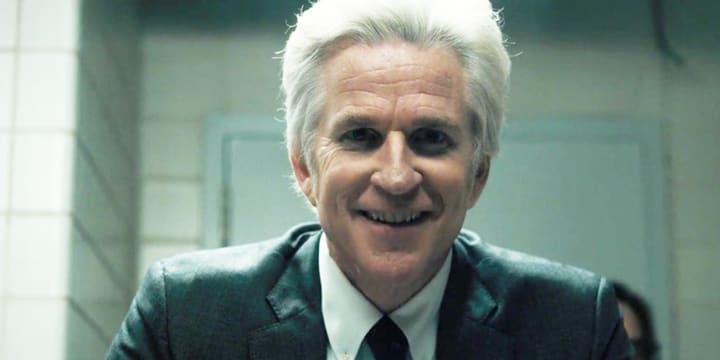 Speaking of Dr. Brenner, where the heck is this guy? It was unveiled in season two that the mad doctor survived the Demorgoron attack he encountered back in season one. The only thing that could top a showdown between Eleven and the mind flayer would be a matchup between her and Brenner. There are a ton of ways this could play out and be a hit with fans. Brenner could be working with the Russians and built a squad of super-powered kids to combat eleven and control the dangers of the Upside Down, or maybe he has mutated with the Demogorgon to become something even more dangerous?
However, they decide to reintroduce the original villain of Stranger Things; it will definitely be a momentous occasion that fans have been waiting for and quite frankly absolutely deserve.
What questions do you want answers on the next season of Stranger Things? Please let me know in the comments!
Reader insights
Be the first to share your insights about this piece.
Add your insights