20 Books of 2020 (Pt. 22)
421-440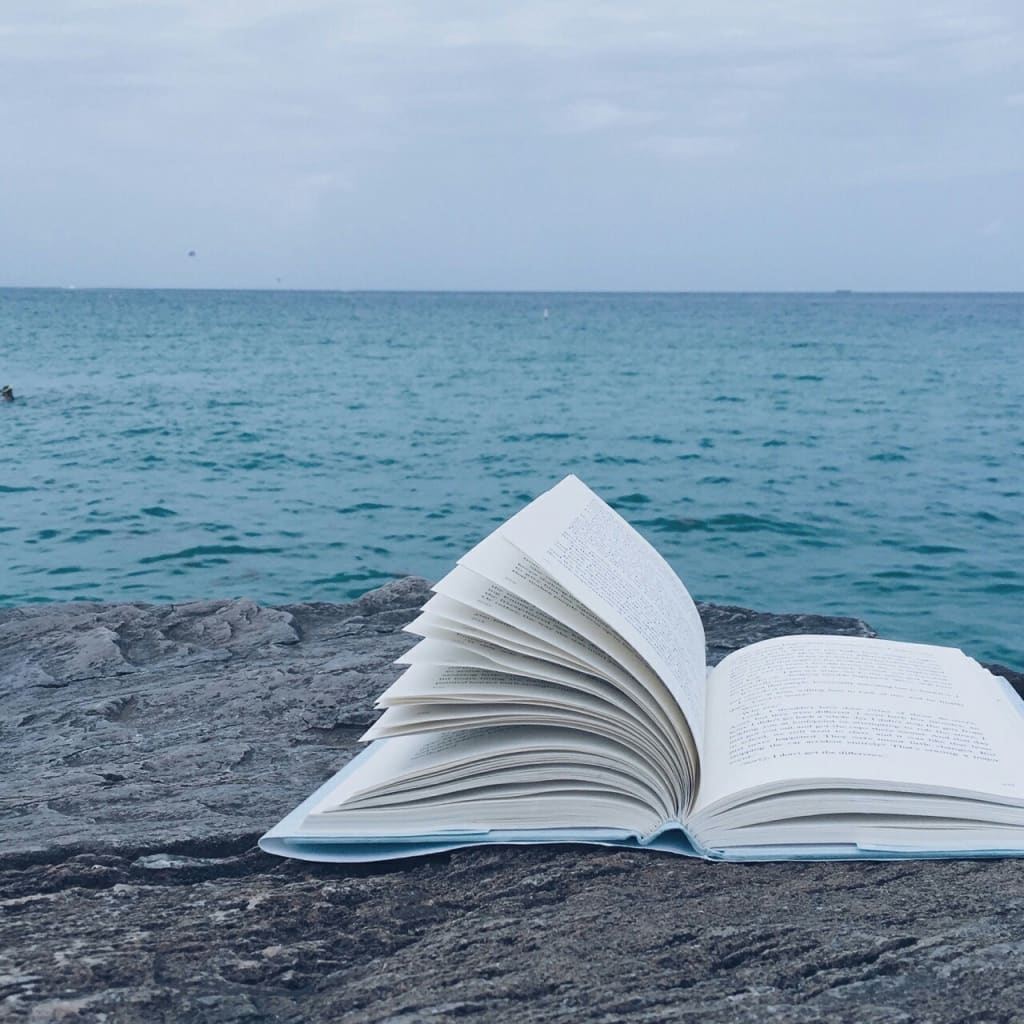 Reading is one of the most brilliant and immersive solitary activities you can do. It's also a great way of relaxing your mind into another world or time. It's one of the greatest things to do in the world and I enjoy it more than anything else. Let us therefore talk about what most people believe is the greatest book ever written and why.
Most of the world agrees on the fact that Leo Tolstoy's "Anna Karenina" is one of, if not the, greatest book ever written. This is mostly because it has all the elements of being a great novel. First of all, it has relevant themes of the time: war, love, class and society, intrigue, humanity etc. and it also explores the human mind as well, in terms of grand emotion - what drives someone to suicide and why it happens. The next thing it has is an amazing cast of characters who each have their own personal strifes: Dolly's husband is having an affair, Levin can't seem to get his life in order, Karenin knows there is something going on between Anna and Vronsky. There's so much story and it all comes together as a big drama concerning Russian High Society. The next thing we have is the symbols of trains, as a symbol of both travel and change, it symbolises the death of the old world, the start of the new and the ever-changing state of Russia at a crucial time in history.
Here are some questions you could think about:
- What do you believe is the greatest book ever written?
- Why do you think so? Is it something to do with the characters, the themes, how it represents its time/space/place?
- What does this book do for you? How does it move you emotionally/what does it make you think about?
If a bunch of academics can decide on "Anna Karenina" being the best book ever written from finding answers to various questions then your own option for the best book ever written is also perfectly valid, even if it isn't "Anna Karenina" or anywhere in the ballpark. Even though I think "Anna Karenina" is written beautifully, there are so many options out there that we shouldn't limit ourselves to just this one or a few.
Now we've thought about that, let us continue with our next list - part 22, numbers from 421 through to 440.
421-430
421. Watermark by Joseph Brodsky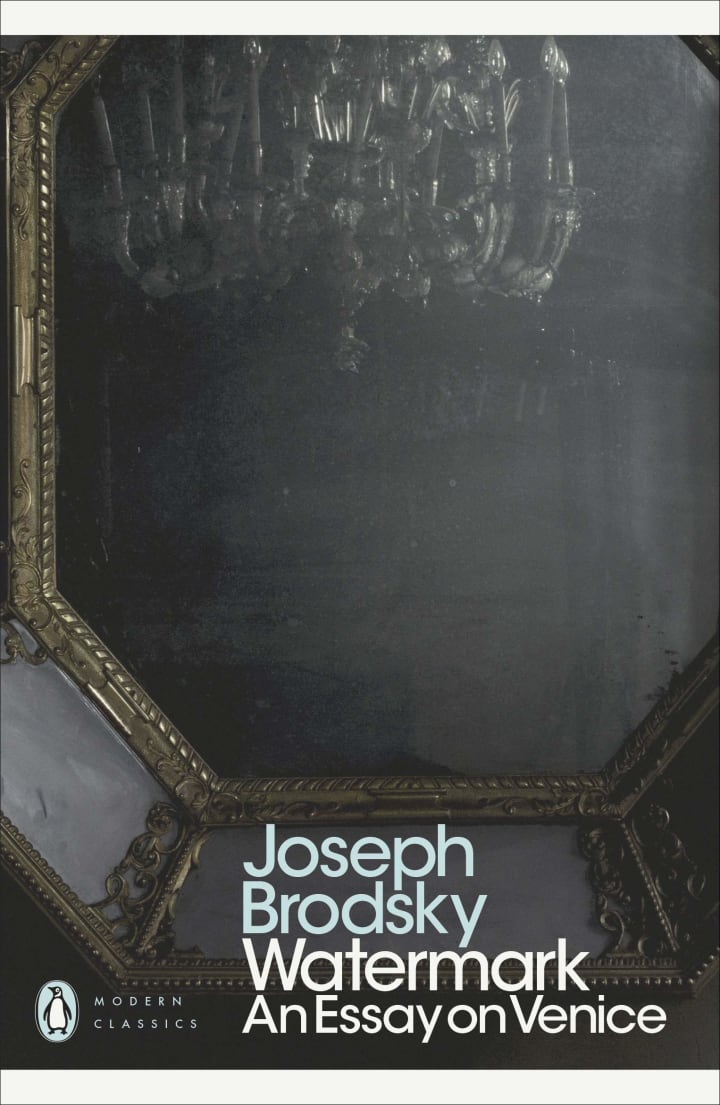 This wasn't as great as I had hoped it to be. I think I hyped this book up far too much. I always love things about Italy and especially people who aren't Italian visiting Italy and writing about it. That's probably the best thing. I've read many books about people who have visited Venice and I'm not saying this book was bad because it wasn't - in all aspects, it was incredibly philosophical. It just wasn't written as I would've liked. I like a lot of romance to the cities in Italy to match the view I have in my head of the country. This was more coarse, raw and harsh with deep contemplation and existential crises. Again, I did like it - it just wasn't for me when it came to writing style all that much.
422. Requiem for a Wren by Nevil Shute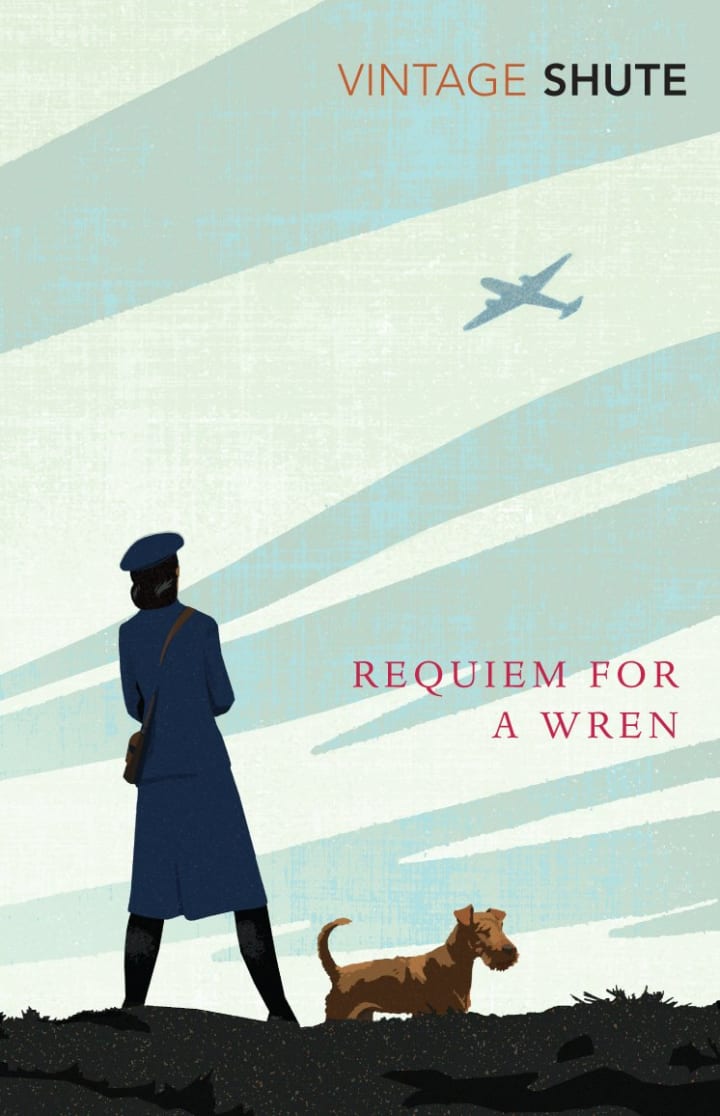 This book was absolutely heartbreaking. It had all the workings of a modern tragedy. It stars a character called Alan who had a brother called Bill. Alan returns to Australia from studying law in England and cannot forget the fate of Bill some years ago in the Second World War. Bill died in 1944 in service. When Alan returns to Australia from his degree, he learns that his mother and father had kept an English parlourmaid called Jessie (real name 'Janice'). Jessie has committed suicide just before the arrival of Alan in Australia. Throughout trying to uncover why and learning that her name is actually Janice, Alan unfolds the strange connections between Janice and all those years ago when Bill died in the war.
423. We by Yevgeny Zamyatin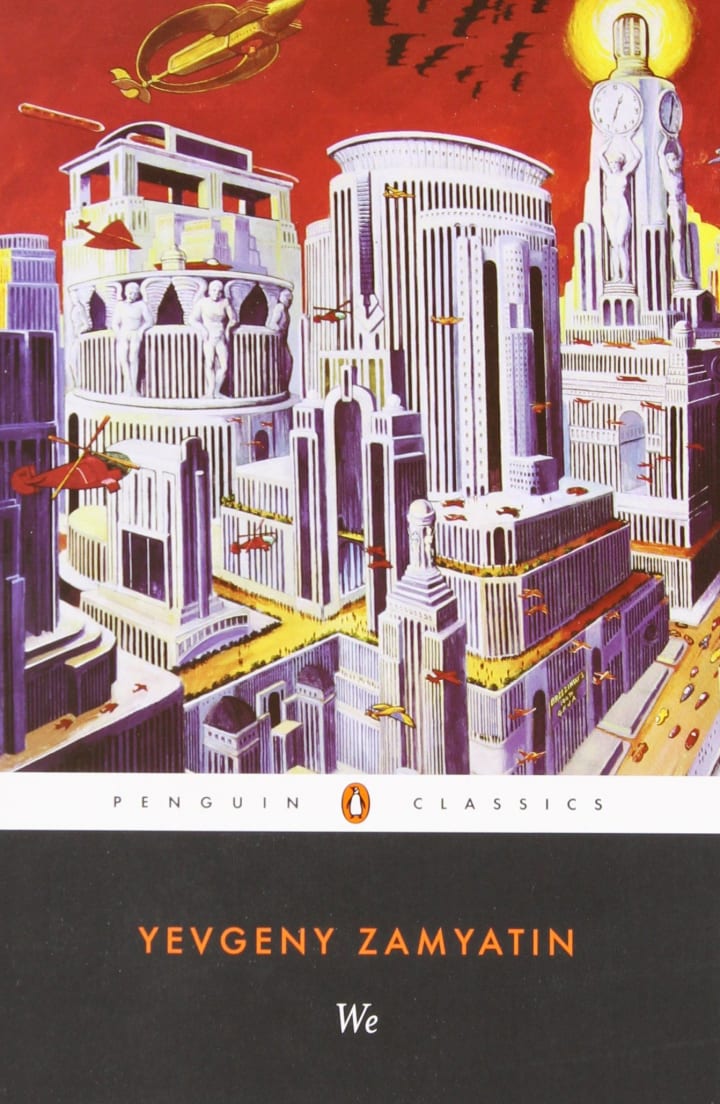 This is a book I think my brother would enjoy far more than I did. It's very much like 1984 mixed with hints of Brave New World and Atlas Shrugged. It is about a world in which everything is rational, mathematical and there is no such thing as imagination and creativity. You must listen to the state and all of your emotions are only participated in if approved by the state. This incites one of the main characters (the protagonist) to rebellion and a revolution begins against this. However, not everything is as easy as that and things begin to go south so damn fast.
424. Diaboliad by Mikhail Bulgakov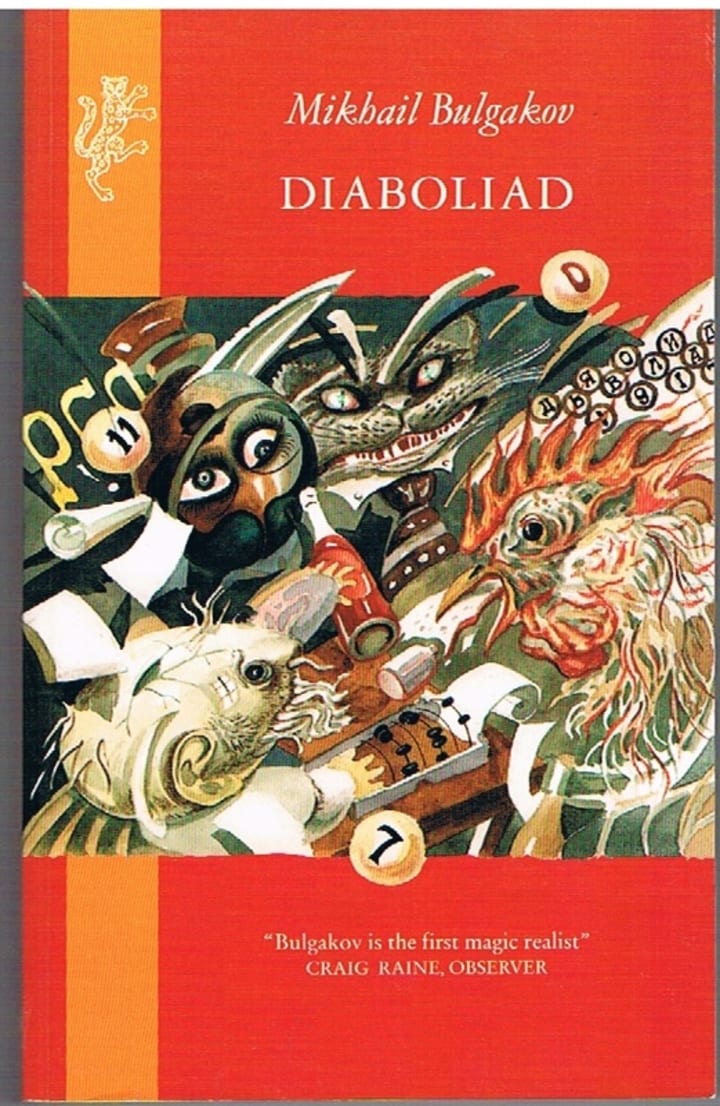 This book may be a magic realist novel but it is also hilarious. My favourite part is when he loses his documentation and they tell him he must go to his higher, Mr. Underwarr, in order to get approval for his identity because his documentation has been 'stolen'. However, nobody seems to remember who he is or what he's doing there. Mr. Underwarr keeps telling the protagonist to speak to the clerk, whereas in reality, the protagonist is the clerk. There is just something so funny about Bulgakov's novels that you cannot help but laugh your head off at the sheer stupidity of some of the characters.
425. Love by Angela Carter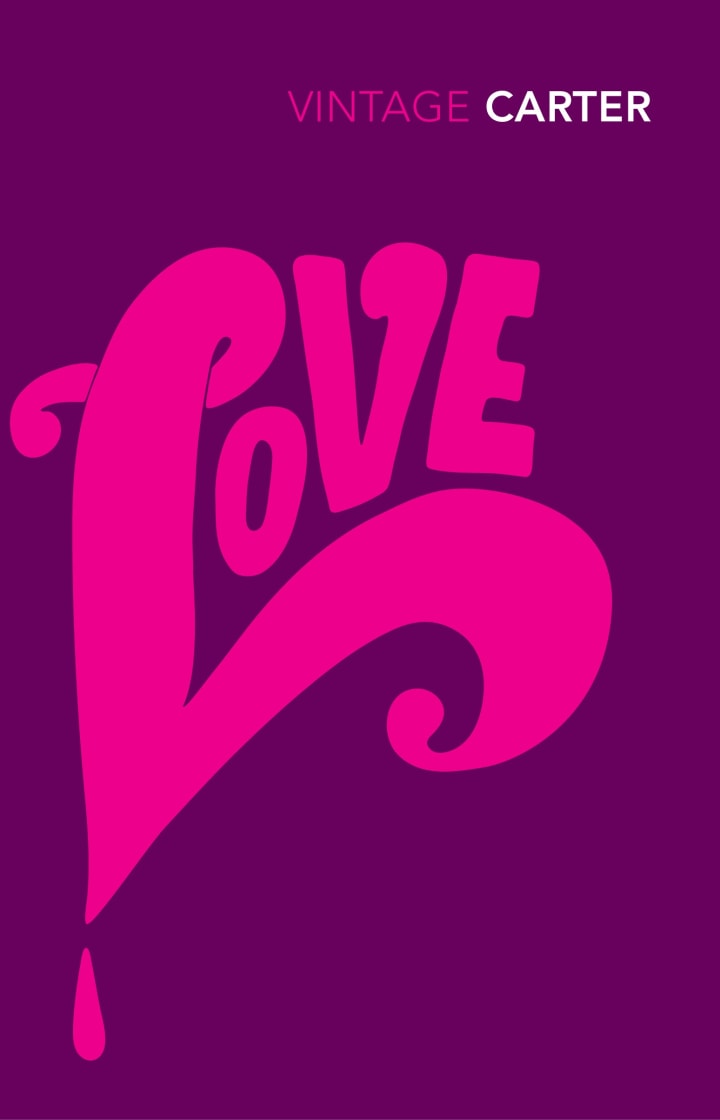 This book was absolutely messed up in comparison to the other Angela Carter books I've read. It goes through the marriage of Lee and Anabel in which Buzz, Lee's brother, lives with the couple. After this, we see the strangeness of Buzz's contribution to the 'friendship' unfold and the temper of Lee - who is at his wits end. We see the manipulative nature of Anabel who plays them against each other and the way in which the ending becomes the most shocking part of the book. The question is whether you can feel sorry for anyone - the answer is possibly no.
426. The Door by Magda Szabo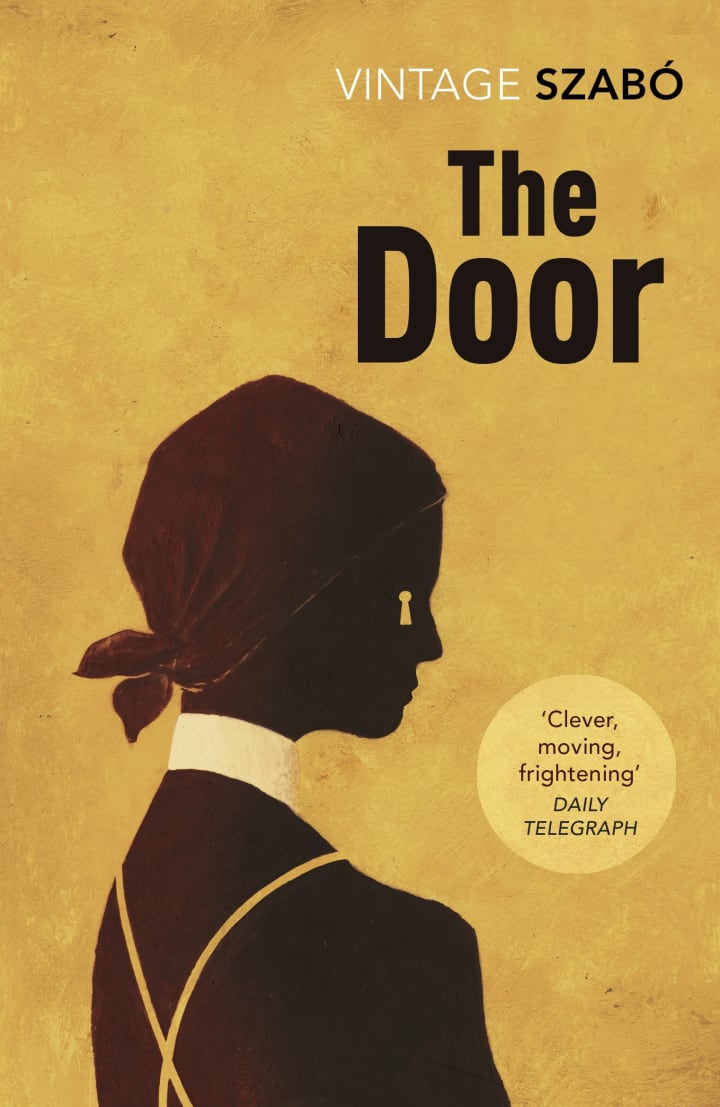 I cannot believe what I just read. This is the story about a narrator named Magda and her perfectionist elderly maid name Emerence. Emerence seems like the perfect maid who is always willing to lend a helping hand and work absolutely stupid hours into the night. But when crimes start unfolding, the investigation never leads to Emerence, who is cleared without any cause for alarm whatsoever. Magda cannot even get this treatment for herself and worse - she suspects Emerence is hiding something from her. In this gruesome tale of woman-on-woman psychological warfare, this book's ending will leave you thinking about who the real villain is in all of this.
427. The Easter Parade by Richard Yates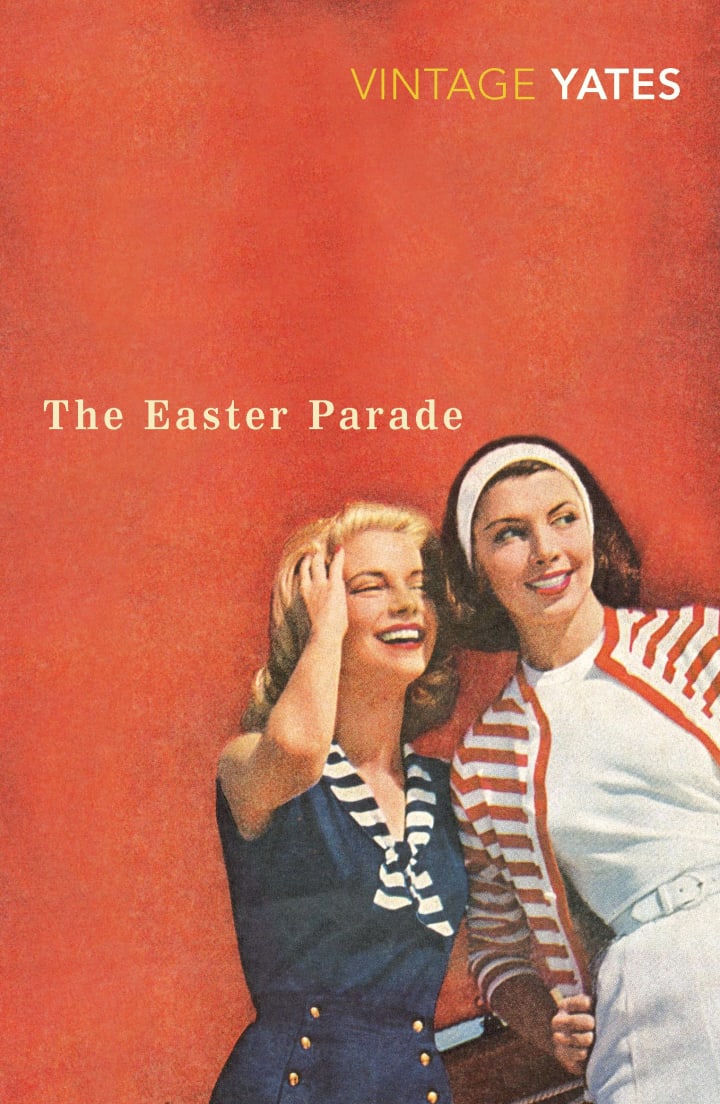 This is the story of two sisters, Sarah and Emily. Sarah is four years older than Emily and has the upper hand socially and aesthetically. As the older one of a single mother, Sarah got the majority of attention and treatment on her looks whereas Emily was left out of pocket and made to focus on her personality development alone. Sarah got married whereas Emily became career driven. Sarah had children, Emily had affairs. When their father died - things began to change and they drifted apart more and more. When they age, things begin to go from bad to worse in Sarah's marriage and Esther - the mother of the girls - is somewhere where neither of the daughters would expect she would be. The girls are forced to put aside their differences and reconcile in order to save themselves from drifting too far apart. But it might just be too late.
428. On the Beach by Nevil Shute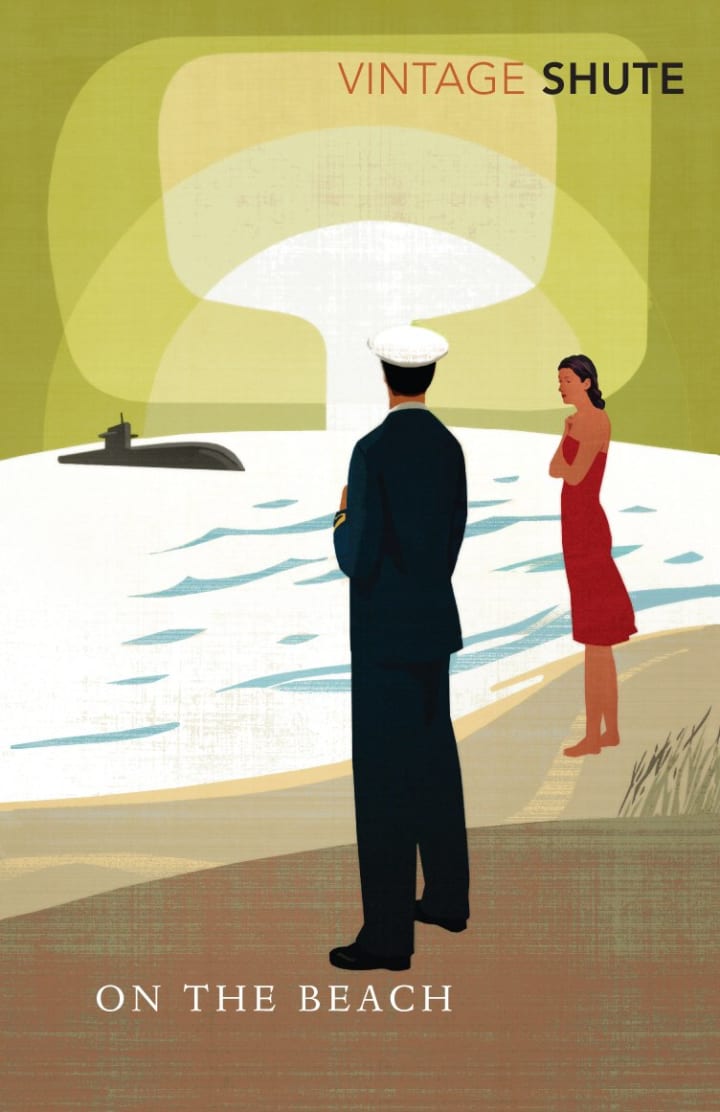 Nevil Shute's writing is absolutely brilliant, especially when it is regarding some of the most sensitive aspects of the human experience - such as: death. Impending doom is a strong part of this novel after there seems to be some deadly radiation moving towards Australia. Each and every character experiences the rest of their life after this is made public, in a different way. Some characters live like they're dying and some characters live like they want to die. I have to say though that if there's one thing Shute knows how to do, it is how to write an ending that will impale your soul. It is so upsetting to watch some people die and even more upsetting to watch the reactions of those who loved them once.
429.The Siege of Krishnapur by JG Farrell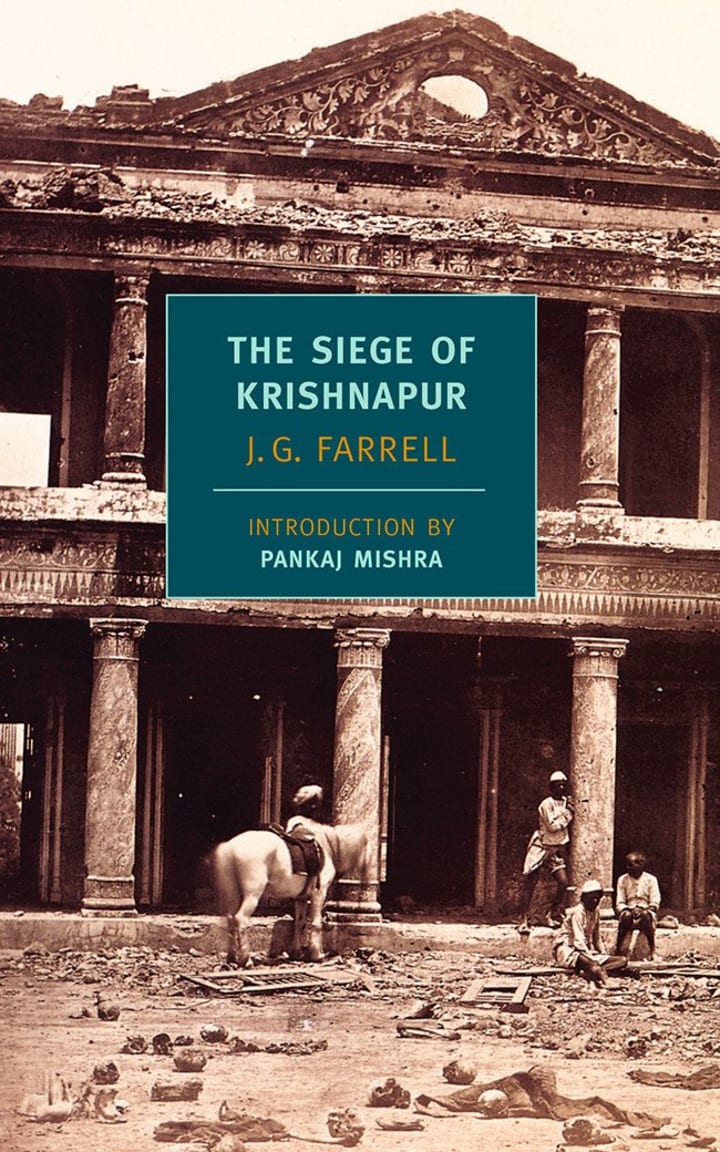 This was a book that I was initially scared about reading because I thought it would offend me. Being a Hindu and an Indian born and raised in England, I am always on the fence about reading books on India written by English people (seeing as without their 'arrival' in India, I wouldn't be in England at all because my family would've been... well you know the story... colonialism). Anyways, this book put some of my fears at rest and reignited some of them. At some points, I felt like the language regarding the Indians was a bit stereotypical and backward, but when it came to the story and exoticism, it was written beautifully and I really couldn't have asked for a more contemplative ending. The ending was a point of intense closure and one of the best endings to any novel I've read in a long time. It practically erased all my fears.
430. A Tale of Love and Darkness by Amos Oz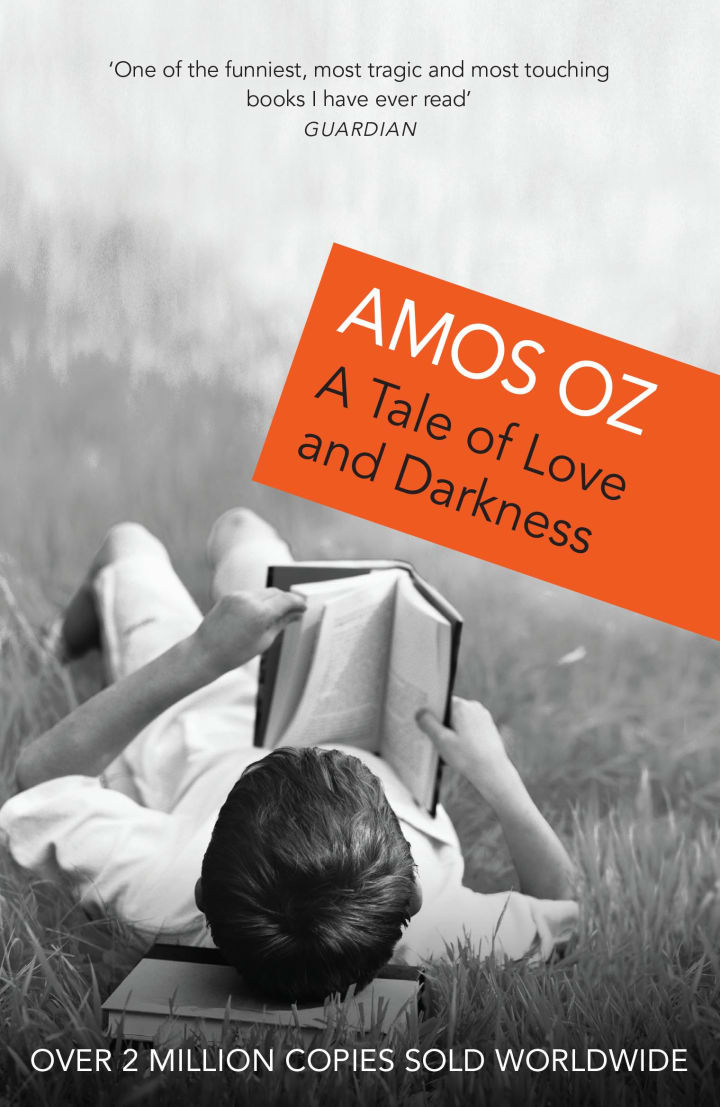 I enjoyed this book as I enjoyed the book "Judas" by the same author. I found this one more thorough in its explanation of experiencing antisemitism though. There was autobiographical information that made the book feel so upsetting because of the time in which the author is living in. There's an explanation of having to borrow a phone in order to call family in Tel Aviv (who also don't have their own phone). When you think about race and money in this time, things aren't going well for these guys and yet, they persevere. It's a brilliant book about how every little thing about you builds up an even bigger image of experience.
431. Six Memos for the Next Millennium by Italo Calvino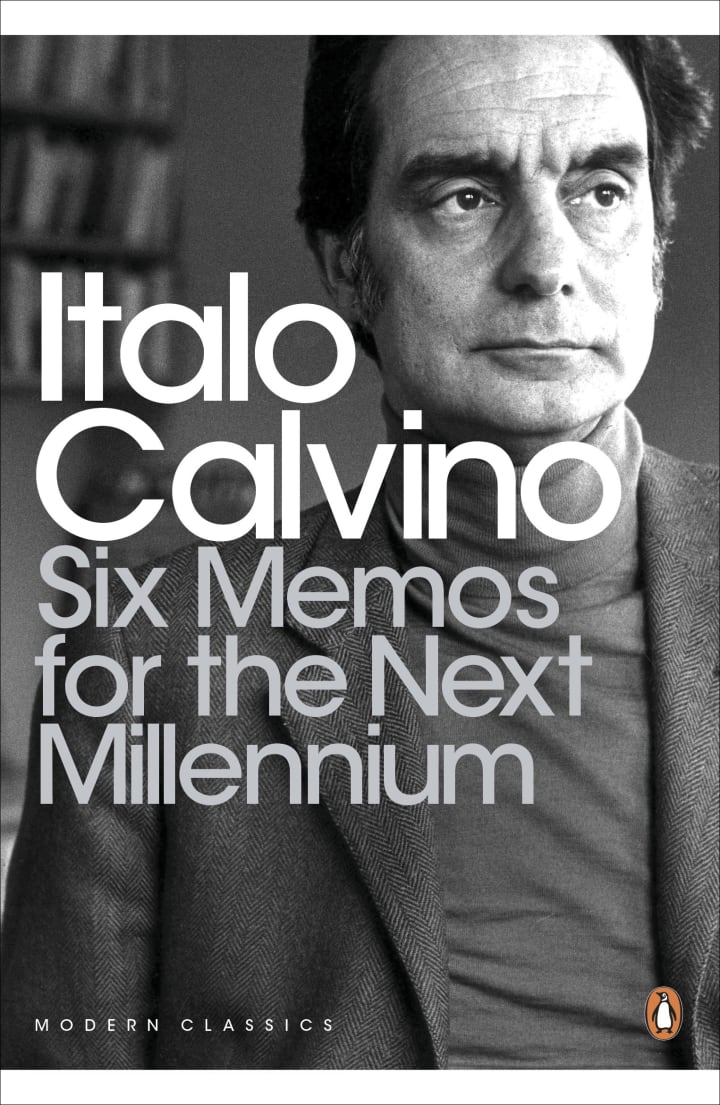 These are lectures given by Italo Calvino on the different aspects of the literary experience. There's stuff about modern classic literature and stuff about ancient myths in there too that always relate to the experience of literature we have today. He goes through various experiences such as 'lightness' in which he talks about Perseus and Medusa. He goes through 'quickness' in which he talks about descriptions and the speed of a narrative. It's a brilliant book by one of the most intelligent writers of the 20th century.
432. Conversations with Stalin by Milovan Djilas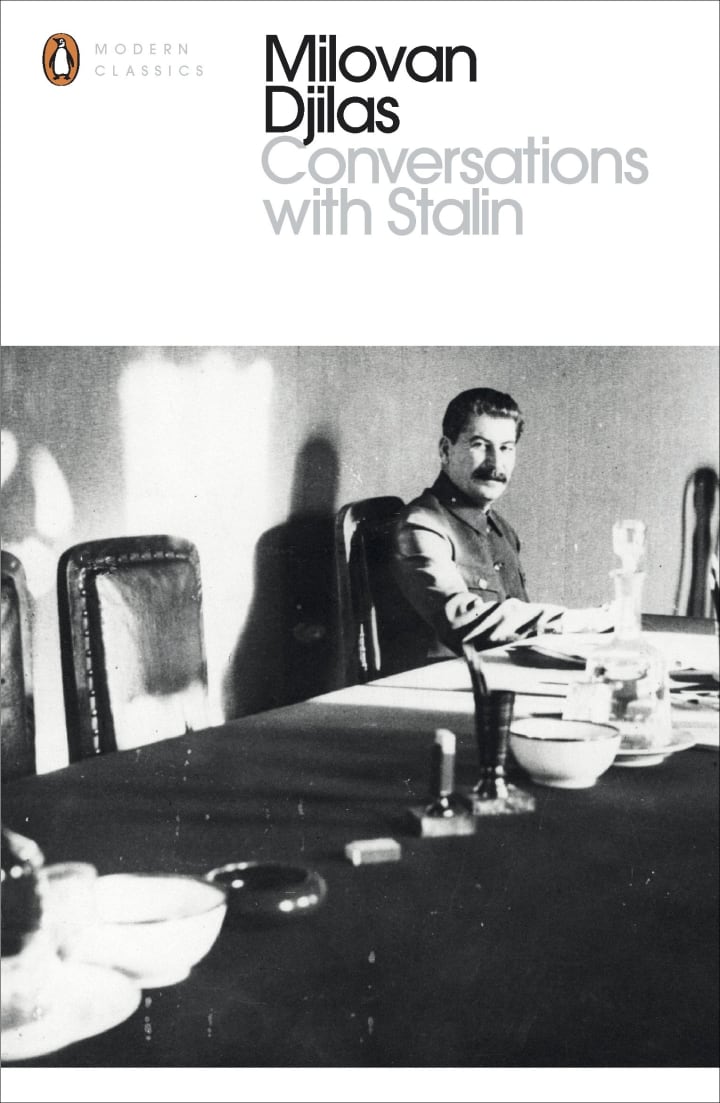 I thought that this book was going to be a lot better than it actually was. I was waiting to read it because I didn't feel ready yet and so, I read it after a year of it being on my TBR. It's about a man who travels to Russia and talks to various diplomats and important folk in the Russian Government, including Joseph Stalin. He talks about how some people respect Leninism more than Stalinism and how many times he travels to Moscow to explore this. However, I didn't find it written well. I would've preferred transcripts of conversations with dates and times in order to put it into perspective of the year it is in rather than long narratives about what the author is doing before and after the interview. I find it more biased than I would've liked. Also, there's various pieces of information in this book that just doesn't have any requirement to be there.
433. Black Venus by Angela Carter
This is a book of short stories by Angela Carter and it was freaking awesome. I read it and even though it was fairly dark and depressing, it was written in the classic style that Angela Carter was made famous for in "Bloody Chamber". I really enjoyed the stories of "Black Venus", "The Cabinet of Edgar Allan Poe" and "The Fall River Axe Murders". These were the ones that stuck out to me and will probably be in my memory for a long time. The last one was possibly my favourite because it goes into such detail about Lizzie Borden and then, at the end you get something really speculative about photographs that survive of her.
434. The Heart of a Dog by Mikhail Bulgakov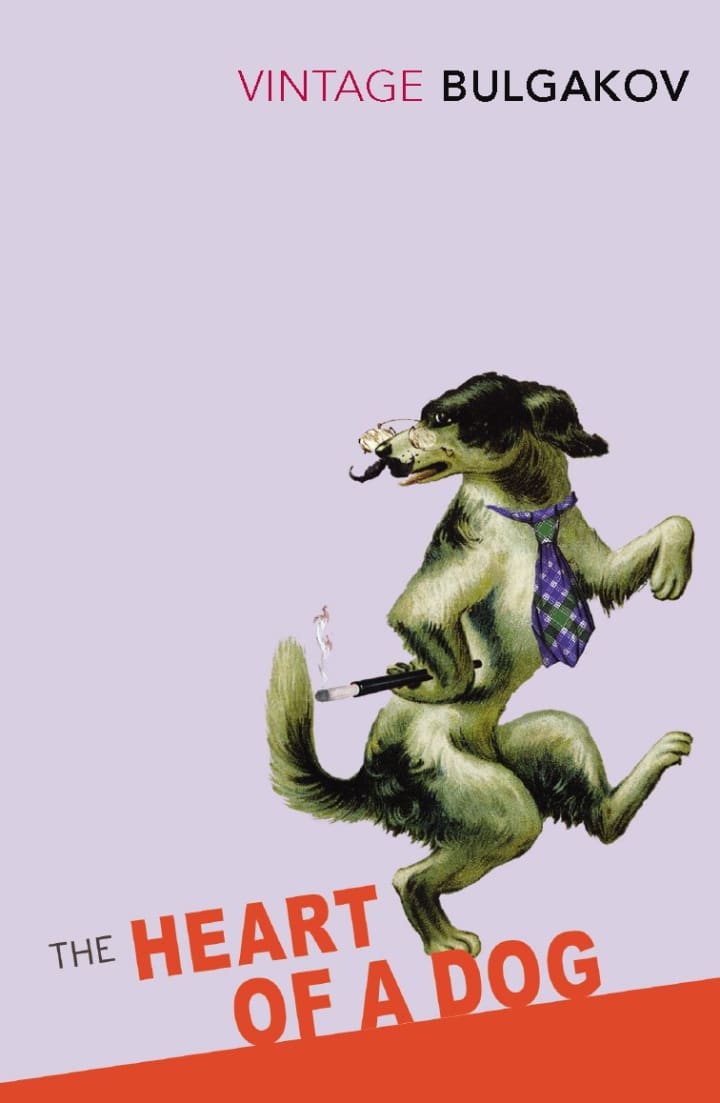 This book is absolutely hilarious, I almost laughed out loud. It's about a Professor called Phillip who catches a dog and when his friend dies, he takes the base of the dog's brain - he replaces it with a human brain. Something happens called 'total humanisation' and that seriously scared the hell out of me. This dog was some sort of Frankenstein's Monster and then, Phillip goes and gives him a human heart as well. It's literally the strangest story ever and yet, it makes a perfect allegory for the Russian Revolution as well.
435. Behold the Dreamers by Imbolo Mbue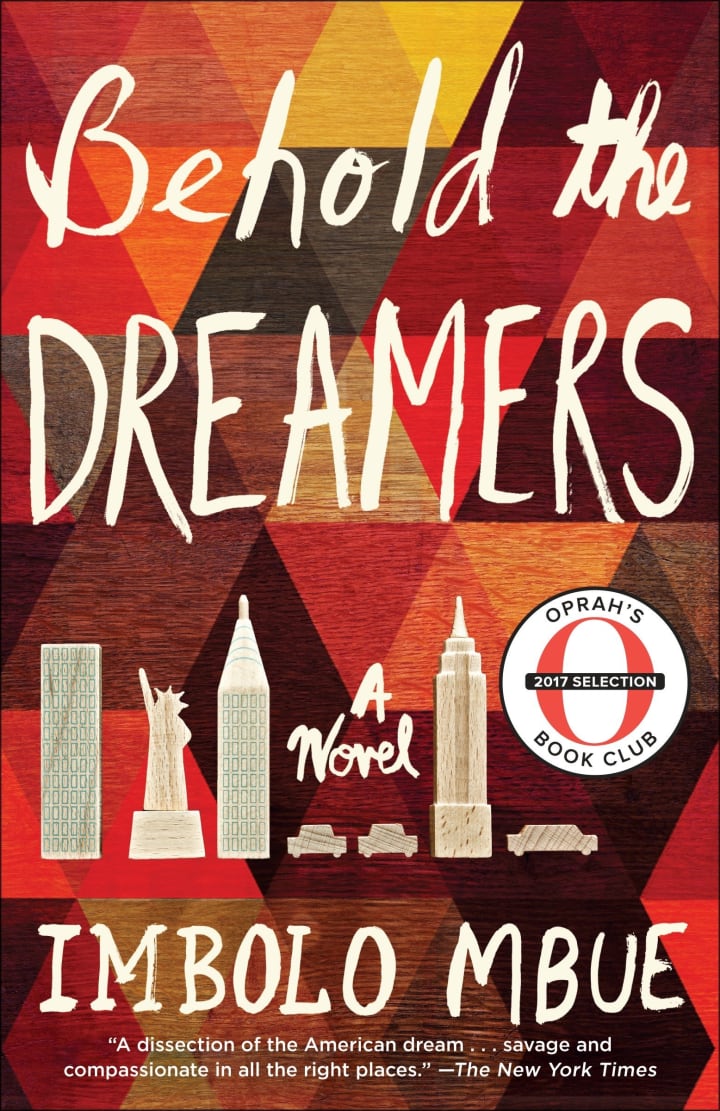 This book was so emotional it was unreal. It's about a man and his wife and their six year old son who move to the USA from a small town in Cameroon. They go searching for the American Dream and the father of the family becomes a chauffeur whilst the mother studies to become a pharmacist. When this happens, they think everything is going up - that's until their application is rejected and they realise they must either return to Cameroon (where the father is going to persecuted for his marriage because the wife's family didn't want him to marry her) or fight to stay in the USA. It is a book about appreciating where you come from, where you're going and each and every bit of your identity. It is a moving and emotional experience and the ending will literally take you into serious emotional meltdown. It's a beautiful book.
436. Mind of an Outlaw by Norman Mailer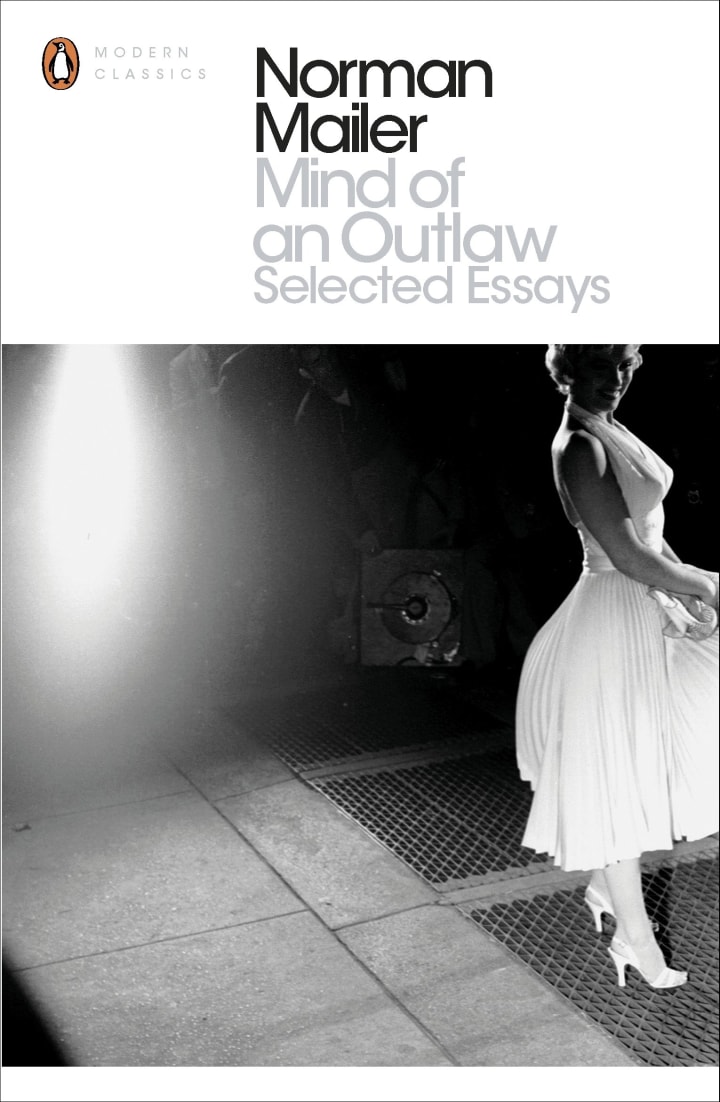 Norman Mailer is a great writer and this book is one of my favourite books by him. It's a bunch of different critical culture essays such as "The White Negro" (which is pretty famous) and others. Each of these pieces displays Mailer's writing skills as being functional not only in the world of creative non-fiction but also critical analysis. Throughout the 40s, 50s and 60s, you don't realise how important the cultural critique is because it seems all 'vintage' and 'nice' - but Mailer shows us that it is a very hypocritical world. As he takes us through race politics and even his own past homophobia and how he became pro-LGBT rights. This is a critical analysis and an autobiography. It's showing us that this age was actually heavily problematic and reminds us of reality.
437. Notes from the Blockade by Lidiya Ginzburg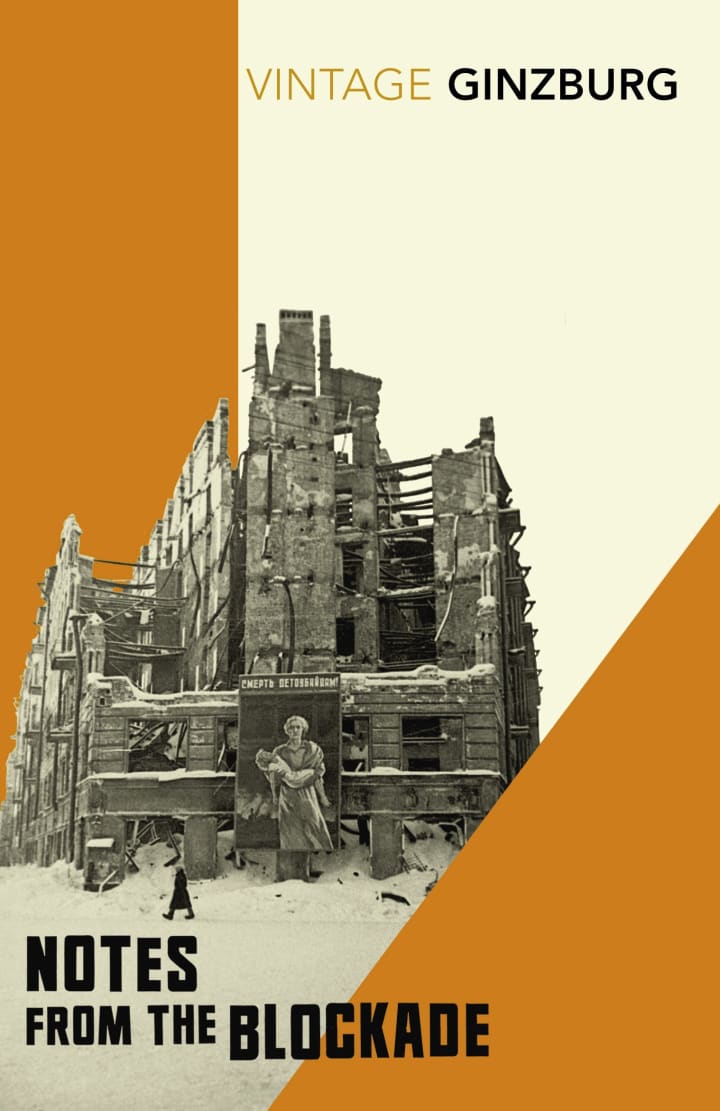 Yes, I've been reading a lot of Russian stuff lately and this is no exception to the brilliant things to come out of Russia that I've already read. This book covers the 900 Day Siege in Russia and tells the story of several different time periods during the siege when life seemed in imminent danger. The fact that this is a diary means that you can really feel it happening all around you. You can see the riots, smell the smoke of the fire and hear the raging voices of politicians during a communist crisis in one of the most fascinating and beautiful cities in the world - St. Petersburg. It truly is a modern classic of war fiction because it is so hyper-realistic, sometimes I couldn't just read it. I would have to stop and take a breath. It was that powerful.
438. Fair Stood the Wind for France by HE Bates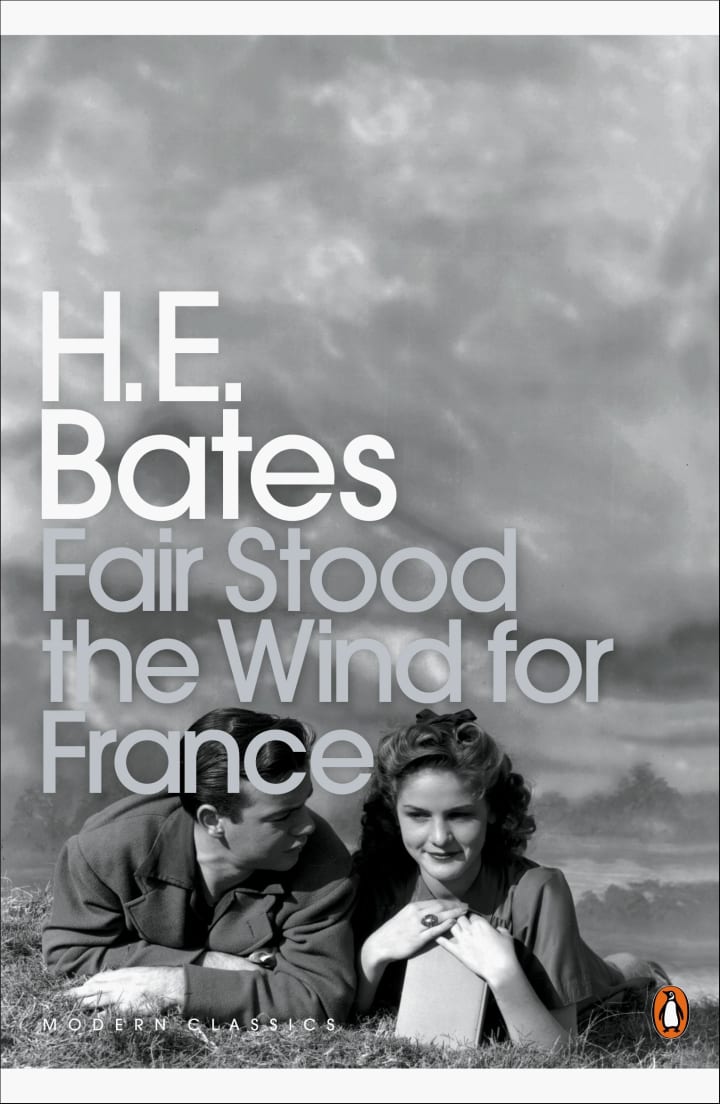 As a bunch of army men are trapped in German Occupied France, they must figure out where they are and how to get home. One has a wounded arm which is only getting worse and worse in the days to come. They camp out in the woods, swim across a river and find a house owned by some farmer-like folk. When a woman called Francois offers to help the army men, there are many other things around the area. For example: her father speaks to a German man. The army man with the wounded arm (John Franklin) is taken to hospital. Things seem to be going from bad to worse before they can get better. It is brilliantly written with adventure, romance, war and survival - it makes an amazingly intense and immersive reading experience.
439. The Transmigration of Bodies by Yuri Herrera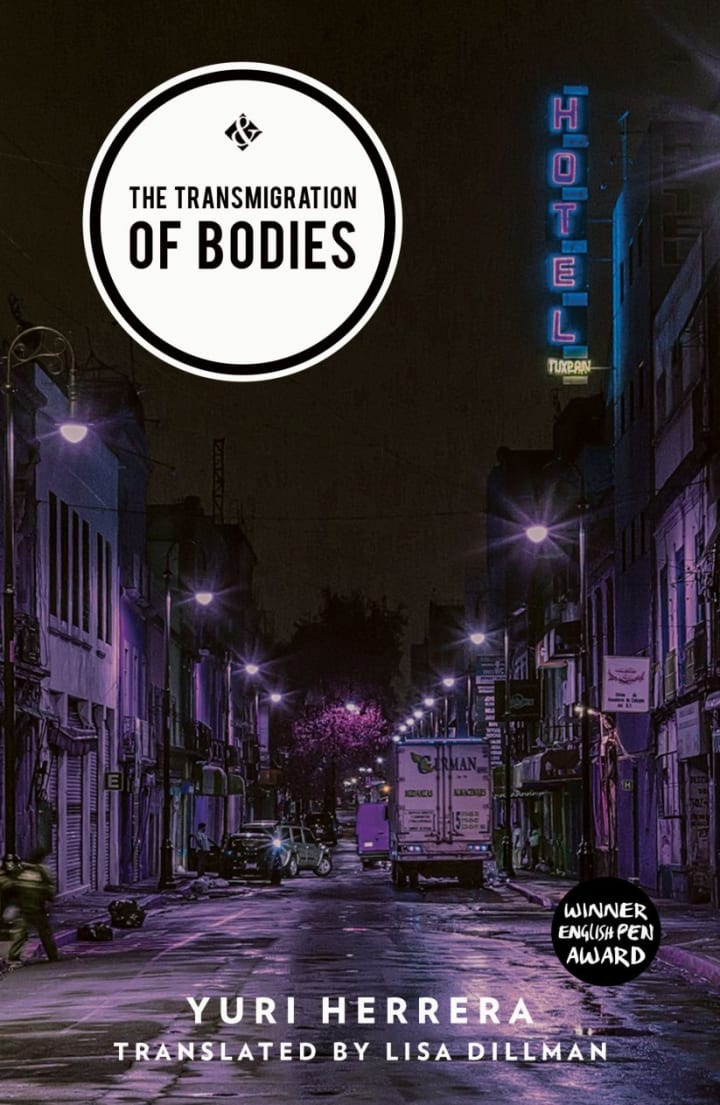 I didn't enjoy this book as much as I would have hoped to. Initially I thought it was pretty good at telling us about the character at hand. This character is scared of the "Bug" that is going around and frightened that they're going to get it whilst there are two criminal families fighting with each other on the streets. However, after this is made known and the character meets the blonde woman, the book goes downhill so fast and becomes a badly written wannabe edgy shock novel. Boring and predictable, the book really wasn't worth the time I spent on it.
440. The Henna Artist by Alka Joshi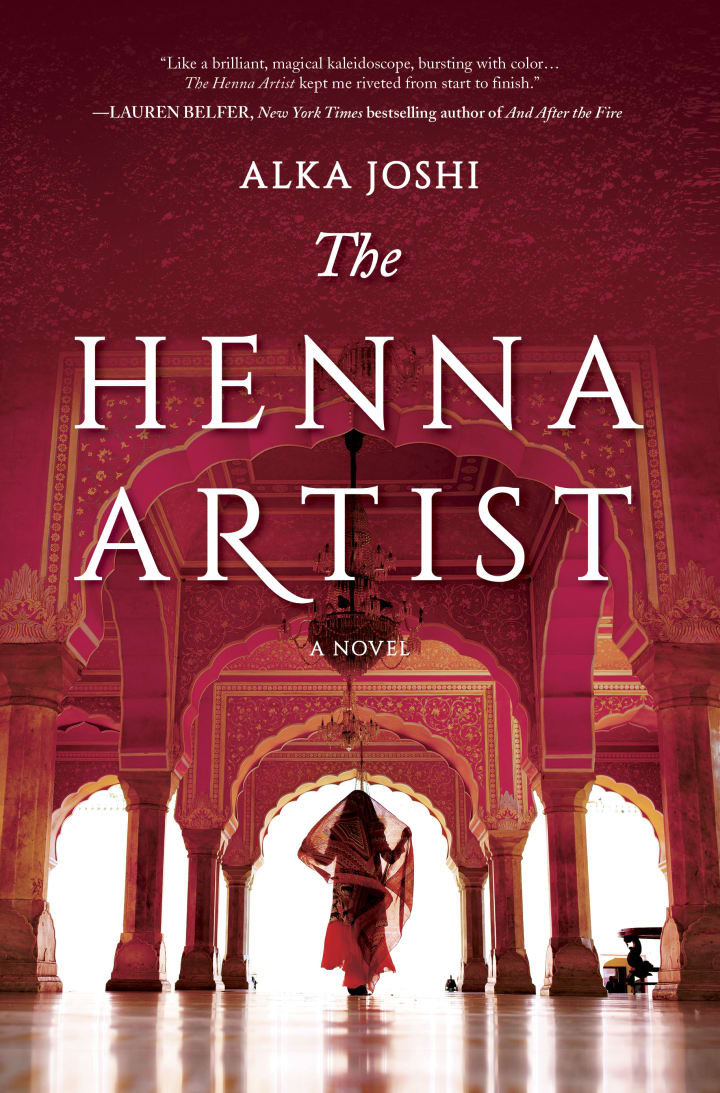 This is the Reese Witherspoon Book Club Pick for May 2020 and I can honestly say that I absolutely loved it. I sat there and read the whole thing in a few hours. It is about a woman called Lakshmi who goes to Jaipur to start a new life after her husband becomes abusive. She becomes a henna artist and a herbologist and she is one of the most renowned in the land. Unfortunately, she has some problems on the way in the form of a sister she never knew she had, her ex-husband tracking her down and the death of a possibly mixed race baby. When Lakshmi's life is on the line, she refuses to give in and tries her best to sort it all out even though more is on the way. Set in the time of the British leaving India, it is a brilliant nod to the female empowerment culture that was just brewing amongst the modernisation of a great country.
literature
About the author
Film and Writing (M.A)
150K+ Reads on Vocal
IG: @AnnieApproximately
Pronouns: (she/her/hers)
Reader insights
Be the first to share your insights about this piece.
Add your insights