Twitch.tv: Gaming Highlights & Moments Of 2021 - February
Streamer Shaves Her Head For $573k, More Records, Stalkers, And Charity Events Take Place In February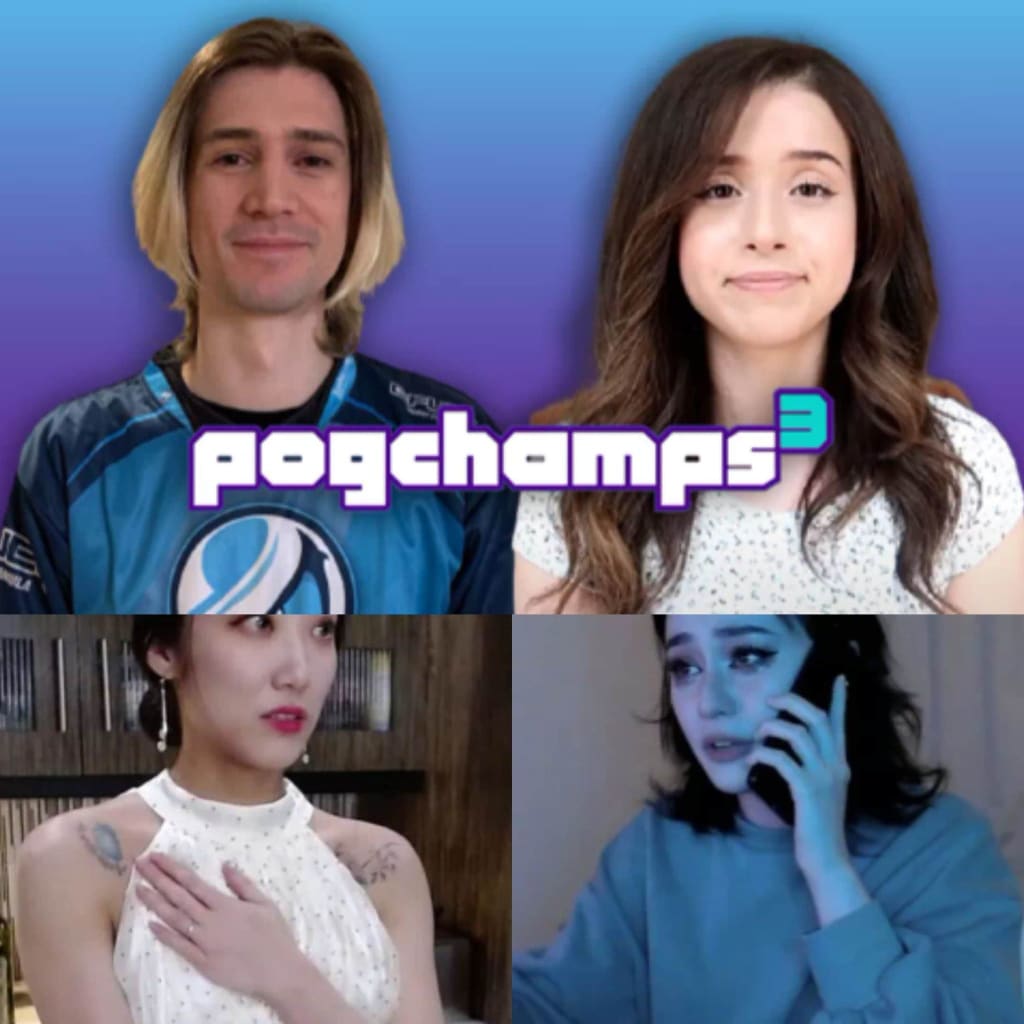 Roshtein Breaks His Own Record And Wins €500,000
After last month's unbelievable win of €326,345, Roshtein outdoes himself just a few weeks later.
The now new record took place on the same game Fruit Party. Fruit Party by Pragmatic Play is the simple slot machine that has made many other streamers rich but €500.000 is the biggest win we've seen BY FAR.
While playing the same game, Roshtein got lucky on a completely different website called Vegaz Casino. Twitch often hosts big gambling tournaments like poker but no one before has ever reached 6 figure payouts in a single round let alone twice in few weeks.
Many people are of course extremely skeptical about the authenticity of these back-to-back winnings. However, Roshtein is not a newcomer to backlash. Even before his last record break, he was already under fire and the topic of quite a few controversies.
You can read more about Roshtein's scandals in last month's Gaming & Highlights article.
Gamers Make For The Scariest Stalkers
Hot gamer girls just can't catch a break. In February alone we've seen some of the craziest stalker freakouts yet.
"Your father is tied up right next to me"
JadeAnh is the community-voted top female streamer on Twitch. With so much popularity of course comes unwanted attention from unstable individuals. The streamer has been a victim of stalker harassment in the past but this one takes it to another level.
Stalkers first found Jade's address and did 'funny' pranks at first, like ordering food to her apartment. Things however, got more serious as stalkers would call the police or the fire department under her name claiming emergencies in order to get her in trouble.
Things got even worse when more of her personal information somehow got leaked and stalkers got ahold of her father's phone number.
Using "fake caller-id" one obsessed viewer called Jade under her father's cell number and claimed he had kidnapped him. She had no way of knowing the phone call was fake and the stalker demanded that the streamer flashes on camera or he'll "slit her dad's throat".
She bravely refused the outrageous request and demanded her father to be put on the phone, which was a really smart decision on her part.
Luckily nothing serious happened afterward since the stalker was just bluffing and didn't actually kidnap Jade's father. She reported this incident to authorities and has since recovered.
"You're a princess. I'm here to save you."
Triciaisabirdy is another female streamer who also fell a victim to a crazy and delusional fan.
The streamer was hosting a friendly cooking stream where she was preparing dinner. Her broadcast got abruptly interrupted when a crazy fan broke into her home and demanded that she is his princess that he came to save.
Luckily her roommates came to her rescue and isolated the man from her. He then stood up on the table and demanded to play a board game with the people in the room.
PogChamps 3 Chess Tournament Was A Huge Success
Underdog games are taking over the platform, which can be seen with the latest Pogchamps 3 tournament. Pogchamps is a chess tournament named after the Pochamp emote that represents joy, hype, or excitement, which the tournament definitely delivered.
Not only gamers from the platform battled in brackets but other huge celebrities joined the roster.
Huge celebrities like poker star Daniel Negreanu, actor Charlie White Jr. from Hunger Games, and Rainn Wilson best-known for his role in The Office all enrolled to play in the Twitch chess tournament and made for a great show.
The winner of the championship bracket ($20,000) was a 1400 ELO-rated french streamer, Sardoche. The win comes as no surprise as Sardoche was the highest-rated player coming into the tournament.
Everyone Wins In The Chess Tournament
The consolation bracket came to an interesting conclusion and probably as the biggest upset of the tournament as Neekolul (800 ELO rated) crushes through all professional esports players in the consolation bracket and comes up on top. This only further proves the point that hot gamer girls are probably smarter than you.
Charity And Chess
The whole event was hosted and sponsored by Chess.com who promised to match every donation received and donate it to charity - and that they did.
The whole tournament took place over the course of 2 weeks and the stream accumulated over $100,000 in donations that all went to charity
MayaHiga Raises Over Half A Million For Charity And Shaves Her Head
Speaking of charity a single streamer took it upon herself to save the animal world.
The live streamer is known for her love for animals but her ambitions overcame anyone's expectations as she set out to start her own animal conservation sanctuary.
She asked her community to support her cause and to prove her seriousness she put her hair on the line. Her initial goal was to raise $200,000 in 3 days of streaming and reward donators with various items and prizes. However, the stream blew up with the help of other live streamers and Maya raised over $500,000 in less than 24 hours.
Twitch entertainer Ludwig was a huge contributor to the event and purchased an antique shovel from Thomas Jefferson Chance Morris IV that was available at the charity auction.