Twitch.tv: Underdog Games Take Over The Platform
Chess Got Sponsored By Esports? What's next?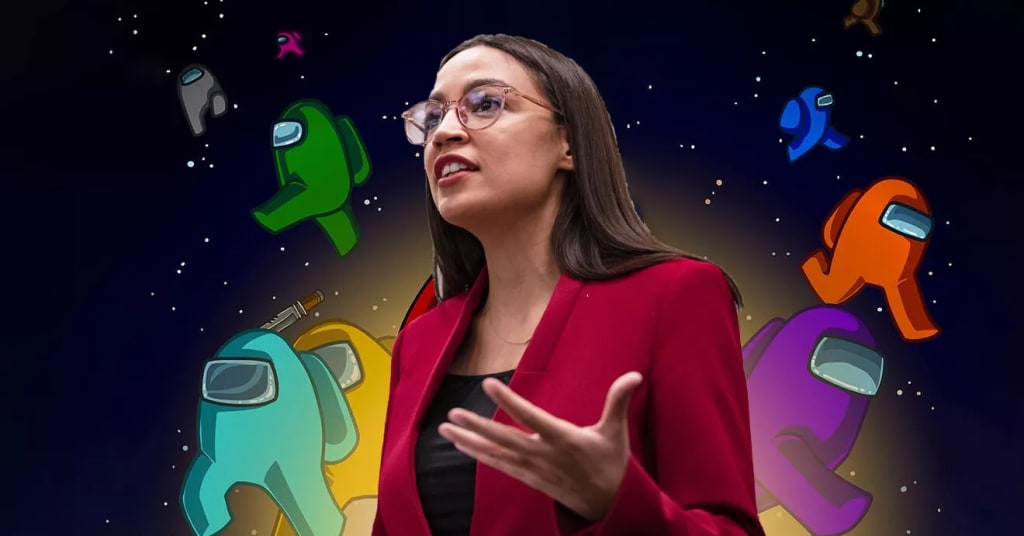 Unusual Games Get Extremely Popular On Twitch
Twitch is considered a serious gaming platform. A place and a haven for extreme skill and ferocious games that possess complex features and team coordination.
The streaming industry became what it is now because of games like World of Warcraft, League of Legends, Overwatch, Counter-Strike, etc. These games need certain computing power to even run properly and are considered 'hardcore' within the community.
Live streaming has its own game of 'meta' strategies to become successful, however in every meta there are 2 ways to approach the current trends. Play along with it or counter it. Hardcore games have ruled twitch for years but recently people have taken a successful "against the grain" approach.
The Simpler Gamers "Among Us"
Among Us, which is really a board game in disguise took over the world in 2020 and made way for other simple but good quality games. The indie game got worldwide recognition with huge celebrities and even political figures joining in on the fun.
U.S. Representative Alexandria Ocasio-Cortez (AOC) joined an Among Us Twitch stream to raise awareness and to encourage people to vote in upcoming presidential elections.
This collaboration broke the internet and AOC's stream rose into the record-breaking moments of Twitch's history.
Easy mobile games taking the top-ranked spot is really something unheard of. Viewers and players alike are starting to appreciate the overall quality over quantity of gameplay features.
Everyone On Twitch Is Playing Checkers While Chess Players Keep Playing Chess
"These young guys are playing checkers. I'm out there playing chess." - Kobe Bryant and SoFlo Antonio
Chess is one of the oldest games out there, dating back to medieval times. Its age however, did not stop it from being one of the top-ranking games on Twitch today. It's one of the fastest-growing games on twitch EVER.
The sport took a second wind thanks to the chess prodigy, GM Hikaru Nakamura and other streamers like BotezLive.
GM Hikaru is pretty much the ambassador of online chess and he himself is quite the specimen. He's earned his Grandmaster title only at the age of 15 and became the youngest American to hold such an achievement.
On August 27, 2020, TSM -- one of the leading Esports teams in the world signed Hikaru as one of their star players. Many major Esports teams followed this trend and other skilled individuals got signed by different organizations.
In October of 2020, Queens Gambit Netflix Series was released, escalating the whole chess genre even further and blasting the game's popularity into another level.
Crazy Times On Twitch
While the Twitch platform can be ridiculous at times, 'crazy' isn't meant to be taken in a literal sense. Continuing the trend of unusual games gaining popularity, Crazy Time is a new casino game that isn't specifically streamed on Twitch. Instead, streamers take on a live game within, a live stream?!
Every iconic video game has some kind of gambling aspect, either implemented or created by the community.
GTA: Las Venturas Casinos
Witcher 3: Gwent
World of Warcraft: Death rolling
Runescape: Duel arena
CS:GO: Deagle Headshots
Games and gambling, therefore go hand to hand and Twitch's gambling area is their slot section, which gets bigger and bigger each day. This section has been slowly but surely dominated by one crazy game -- Crazy Time.
Crazy Time is Developed By Evolution Gaming, a massive studio that even won this year's innovation award. The game show takes place in a virtual casino world, resembling Willy Wonka's chocolate factory or even Wizard of Oz with its wild enthusiastic hosts and game shows visuals.
On top of insane theatrics, the game itself rewards its players sometimes with up to three-figure rewards that will make any viewer or participants go crazy.
What's next?
The direction of Twitch is always uncertain but one thing is obvious. The platform is becoming more inclusive with a wide variety of genres blowing up in the spotlight. Games and gamers are more and more relevant in today's real world.
Easy-to-play games are a great gateway and opportunity to bring huge amounts of newbies to the community and overall grow the gaming industry for the better.