Top 7 Wealthiest Gamblers In The World
People with inhuman skills that turned luck into a weapon.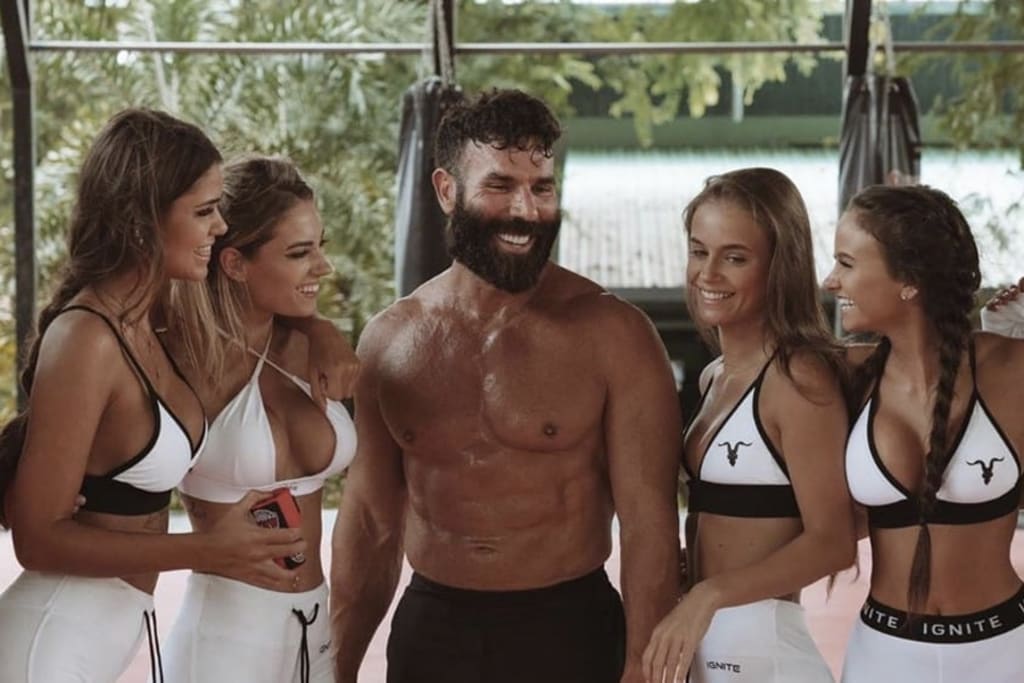 Many people like to believe that gambling takes no skill due to the random nature of the game. However, randomness can be boiled down to a science with enough precision. Even gamblers who won the lottery lost it all due to poor managing skills. Here are some of the richest gamblers that beat the odds with a unique system.
Tony Bloom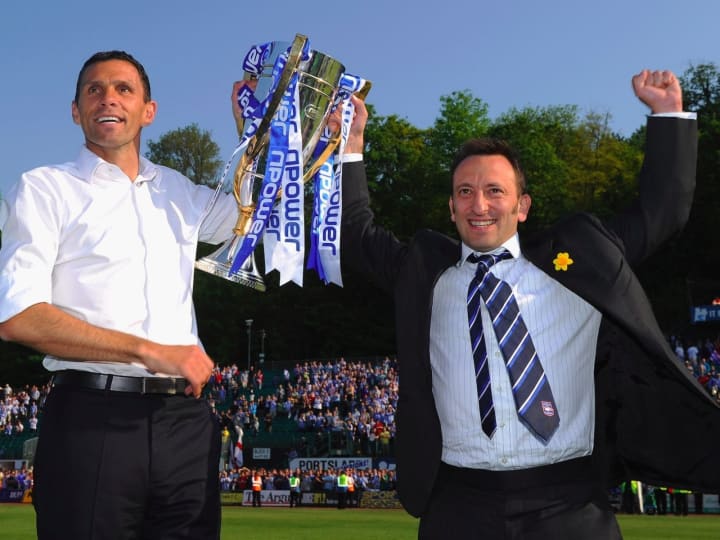 Net worth: $1.7 billion
Gambling specialty: Sports betting, poker
The so-called Lizard of poker and the UK's godfather of gambling is currently the richest gambler in the world. Tony Blooms is a successful entrepreneur with a wide variety of businesses. While many people recognize Bloom as the esteemed owner of the Premier League football club, Brighton & Hove Albion, his roots come from gambling.
Ever since his childhood, Bloom was obsessed with gambling. As early as age 8, he would save all of the money he could and use it on fruit machines. Over the years, he became a professional poker player, reaching some of the biggest live tournaments, including World Poker Tour 2018.
Since then Bloom has used his gambling prowess to start numerous gambling businesses and rarely does the betting himself. His sports betting consultancy Starlizard combines pro-gambling and capitalism and has proved to be a booming business making him the billionaire he is today.
Bill Benter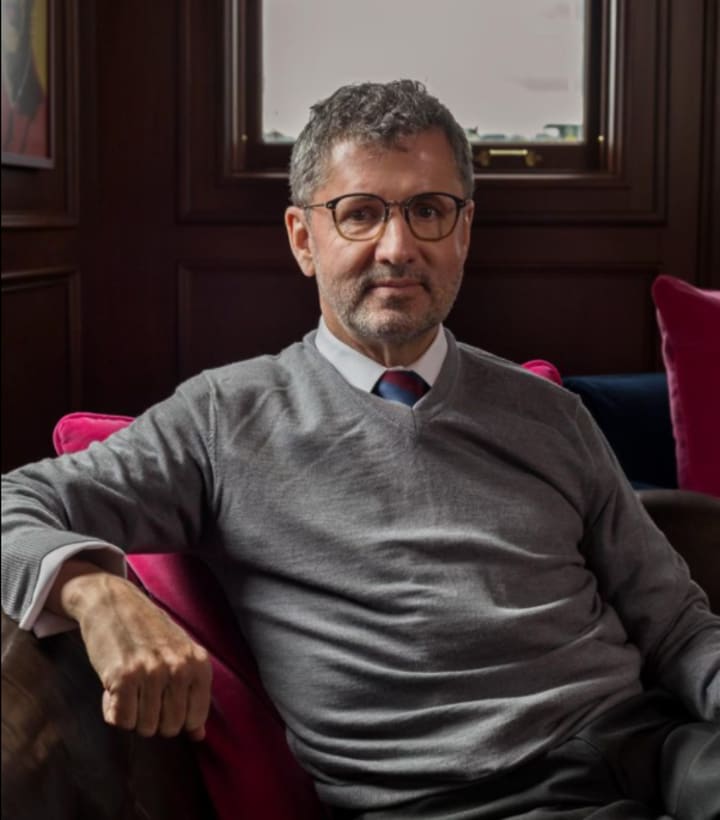 Net worth: $1 billion
Gambling specialty: Horse betting, blackjack
Without a doubt, Bill Benter is the most successful bettor on the planet. The math genius and scientist used his wits to become a billionaire purely from gambling. Initially, Benter started with card counting in blackjack after being inspired by the book Beat The Dealer. He quickly became one of the best blackjack players in the world and was later even inducted into the Blackjack Hall of Fame.
However, his career as a professional blackjack player was cut short as he was quickly blacklisted from the majority of the casinos in Las Vegas. With his newfound knowledge and the ability to beat the odds using math, Benter turned to horse racing.
While most people at the time thought horse racing couldn't be altered or systemized due to so many variables, Bill Benter still did the impossible. He created a unique analyzing system with the help of early computing power and some investors. After a few trials and errors, Benter's algorithm proved superior to any other horse racing tactic and earned him more than a billion dollars.
Edward Thorp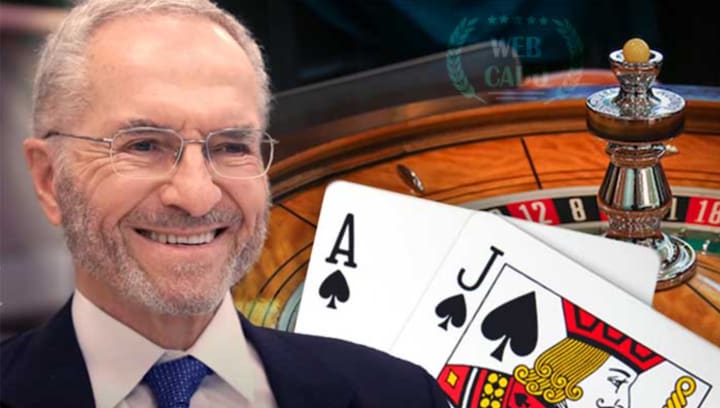 Net worth: $800 million
Gambling specialty: Blackjack, stocks
Even though Edward Thorp isn't currently the richest gambler in the world, he is the pioneer that jump-started many people's careers. His phenomenal book, Beat The Dealer proved to everyone that math can be used to overcome the house advantage. Many professional gamblers including the before-mentioned Bill Benter owe many thanks to Edward Thorp.
Thorp is a learned person with a Ph.D. in mathematics that undoubtedly helped in his gambling career. His massive success in the blackjack community earned him a spot in the original seven legends inducted in the Blackjack Hall of Fame.
However, being famous in the blackjack community isn't the most ideal status as he was also blacklisted from the majority of casinos. Thorp has since turned his skills and interest to the stock market and developed methods to make money there.
Dana White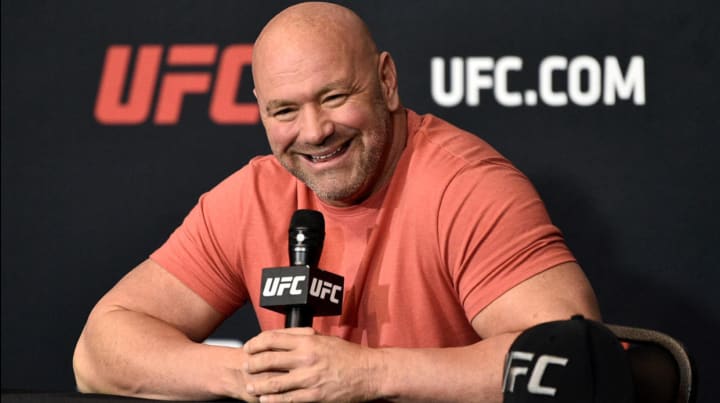 Net worth: $500 million
Gambling specialty: Blackjack
Combat sports have always been a staple in Las Vegas culture. So it is no surprise that the president of the Ultimate Fighting Championship (UFC) is a gambling fanatic. Unlike others on this list, Dana White hasn't started as a gambler himself. However, he has been surrounded and worked in the gambling industry thanks to the nature of combat sports.
His Las Vegas lifestyle made him a natural and quite skilled blackjack player. White doesn't use any card counting techniques and relies purely on his bankroll management. This kind of tactic is extremely risky but thrilling, which makes his track record that much more impressive.
As a boss in the entertainment capital of the world, he has certain privileges, but that hasn't stopped casinos from banning him. In response to Dana White's impressive win streak, the Palms Casino Resort has banned him multiple times and even awarded him with his own Blackjack Championship Belt. Designed similarly to UFC belts.
Dan Bilzerian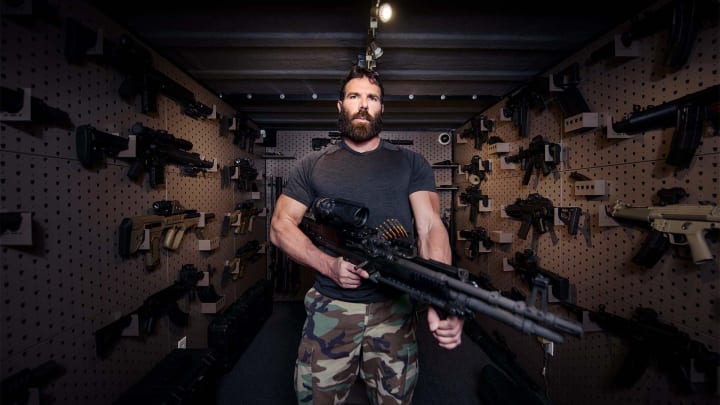 Net worth: $200 million
Gambling specialty: Poker
Dan Bilzerian is a controversial figure in the gambling world. His poker prowess has been disputed many times due to his amateur competition. Nonetheless, he remains one of the richest gamblers in the world.
Instead of climbing the traditional ladder of poker tournaments, Bilzerian took a novel approach and avoided the pros. He used his charisma and connections to play in casual but high-stakes poker rooms with some of the richest people in the world. His opponents would consist of famous actors, wealthy businessmen, or just trust fund babies.
This low-risk and high-paying strategy are what made Bilzerian the wealthy man he is today. Besides being one of the richest gambling in the world, he is also a social media icon with more than 32 million followers on Instagram.
Phil Ivey
Net worth: $125 million
Gambling specialty: Poker, baccarat
Anyone called "The Tiger Woods of Poker" can't be left out on this list. The poker star and celebrity is a brilliant gambler who has honed his skills since early childhood. His early teens were spent disguising himself on online poker sites as an adult in order to indulge his passion for poker. This determination from an early age got Ivey to the level he is at now.
Ten World Series of Poker bracelets, one World Poker Tour title, and nine World Poker Tour final table appearances. His poker resume is beyond impressive, however, many people fail to realize that Ivey is a very versatile gambler.
Phil Ivey's baccarat winnings exceed $20 million thanks to his gambling ability and the use of "edge sorting". A very complicated advantage gambling strategy similar to card counting.