Top 5 PC Gaming Controllers for Windows 10
Every gamer must know the importance of a nice game controller.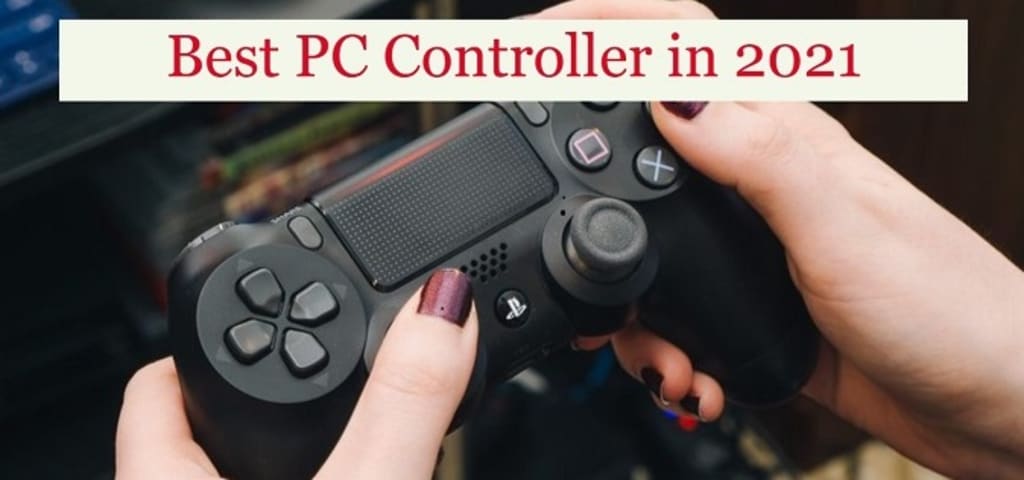 A game controller helps the player to control objects within the games they are playing. We are come up with top gaming controllers.
Do you like to get the best PC gaming Controller for use with Windows 10 operating system? Every gamer must know the importance of a nice game controller. It is simply connected to a gaming console or a computer, whether it is wired or wireless and, can accommodate the devices like keyboard, mouse and, joystick. Also, introducing one other game controller category, which involves steering wheels, light guns specifically for racing games, almost racer knows that.
If you look for the best PC gaming controller for Windows 10, this article will help you. Many users can search for the best and at, the same time, comfortable gaming controller. For that condition, we suggest here the Xpadder. It simulates mouse, keyboard, and joysticks. It is more effective and easy to handle. You can Download Xpadder from Xpadder.net.
Do you know how a controller can be Designed?
The controller is designed with the gamer in mind when its buttons and input zones are positioned based on precision, comfort, and frequency of use. Most of the controller offers the comfort zone while playing and you do not have to leave your couch until you are done. It also provides wireless connectivity for different devices.
If we are talking about the comfortable controller, we suggest an Xpadder. Xpadder simulates keypresses and mouse movements working with a gamepad. Xpadder is the solution to both of those problems, and it provides a broad selection of presets and customization options.
Top Gaming Controllers
1. 8Bitdo SF30 Pro Controller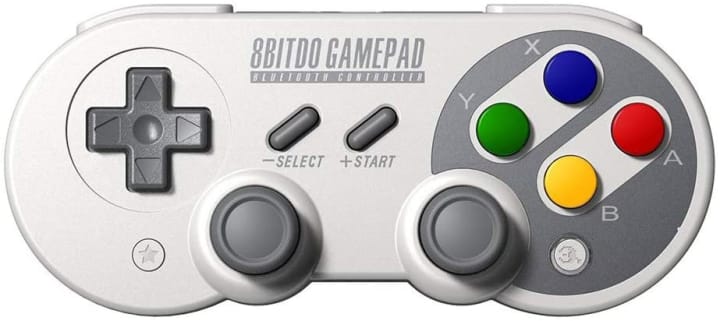 This 8Bitdo SF30 Pro Controller is more compatible not only with the windows operating system but also with Nintendo Switch, macOS, and Android. The SN30 Pro is the largest, completely featured retro controller. It comes with a full button set with clickable joysticks, vibration, and motion controls. Also, it comes up with Bluetooth 4.0, a rechargeable battery, home and screenshot buttons, and a USB connector.
This gaming controller is also compatible wirelessly and has four controller modes, including X-input and D-input. You can connect wirelessly via Bluetooth or use USB-C to play your games.
2. Xbox One Controller
Xbox One Controller is probably the top Pc gaming controller brand in the gaming world, and it is compatible with any version of Windows. Using this controller, you can get enhanced comfort, wireless range two times that of previous Xbox One controllers, and a USB cable for a strong gaming experience. Added comfort means you enjoy an immersive gaming experience with zero troubles as this controller features a streamlined, smooth layout with a textured grip, and you can plug in any headset with a 3.5mm jack.
The USB cable that comes with this controller allows you to play your favorite games with a wired connection anywhere you are. The PC specifications may vary for games on Windows 10 operating system. You can also get the Xbox controller with an adapter or with a cable. Also, you can use Xpadder instead of an Xbox controller.
3. Steam Controller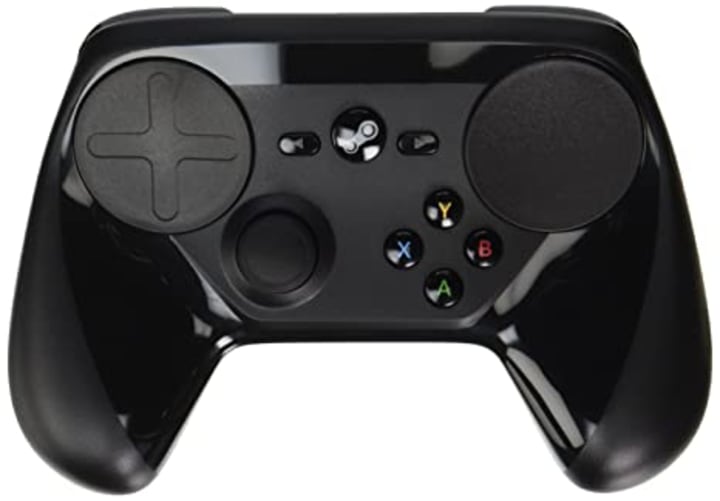 Using a Steam PC gaming controller lets you enjoy a different level of gaming, with accuracy on all your favorite games. You can play games on your PC as well as even your TV. It has great features that include dual trackpads that allow for perfect position input via virtual controls, back grip buttons, and triggers that can be used as an analog or digital input simultaneously.
The controller can consist of buttons and input zones are positioned based on precision, comfort, and frequency of use. This is what the Steam controller offers so you don't have to leave your couch until you are done. It also provides wireless connectivity for different devices.
4. SONY DualShock Controller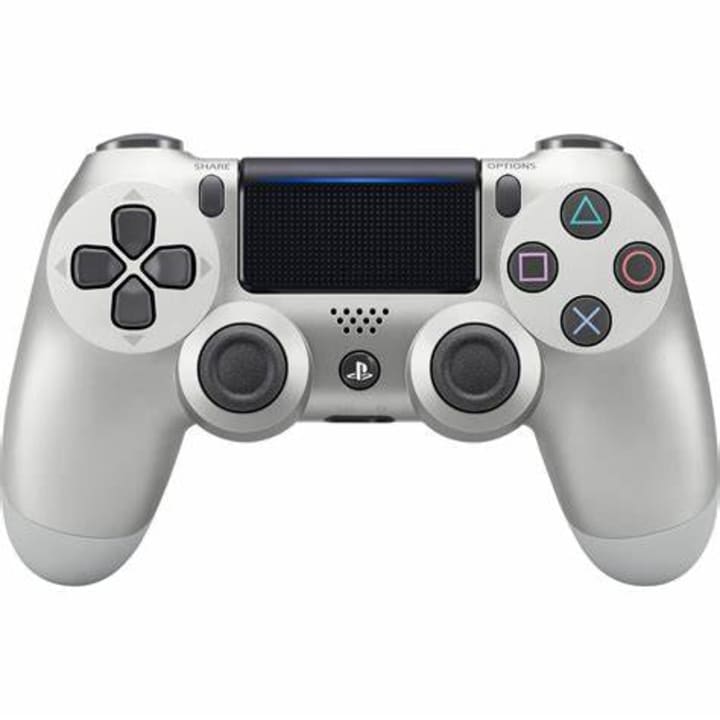 If we are talking about the more comfortable PC Game controller then it secures high rank. It is also one of the best thumbstick controllers. In this new version, Valve has updated Steam to allow full configuration of the Dualshock 4 Controller. As Pc supports for the PlayStation's DualShock 4 gamepad is growing. Almost, it supports steam gaming equally but has some exceptions as well.
We are more comfortable with Xbox gamepads offset layout and those DS4 trigger buttons are useless but the actual analog sticks themselves are hands down the best around. If we can get an Xbox pad with DS4 sticks then it time to use only a gamepad that modulates it. For that, we suggest here an Xpadder. It is a customizing gamepad that simulates keyboard and mouse movements using a standard gamepad. So if you want to play a PC game that does not support a controller, Xpadder is the solution, and it can be downloaded for windows and mac.
5. Razer Wolverine Ultimate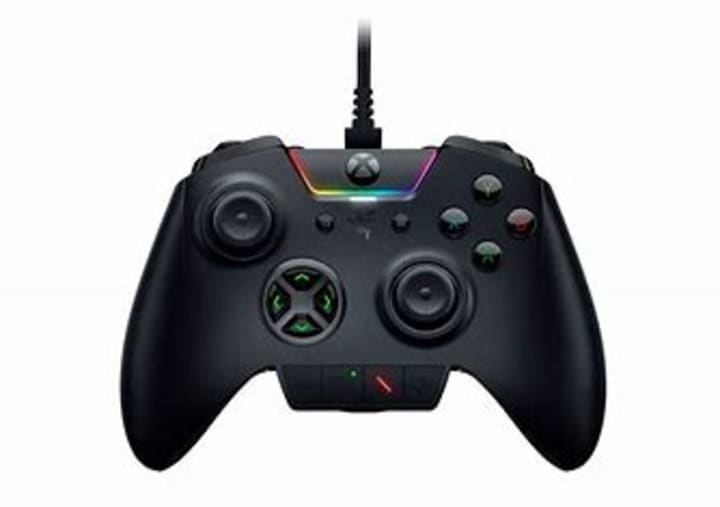 Razer Wolverine Ultimate is the best paddle controller for Pc games. It is the more compatible, especially Xbox and PC compatible controller. It is the best multitasking game controller as it consists of extra paddles. It is good on appearance as it consists of RGB light. It is nothing without RGB light because it contains "Razor" in its name. You also get interchangeable thumbsticks and D-pads – with thumbsticks of varying heights, and a domed or individual D-pad.
It is the more expensive controller. If you are using your controller, for competitive play then, this is the one you will want to consider given its customisability. One thing to note, this controller is wired, not wireless, although when playing competitively, you will be grateful for the reduced input lag.
Conclusion
The top PC gaming controller can be list in this article and each of which has remarkable features. Many of you want to play the game comfortably and in an easy way. For that, we suggest an Xpadder. It is the better choice and, Playing Pc games with the Xpadder is an innovative way. So, must go for it.