The Gaming Hour News Roundup Vol 7
Monsters, Demons, and Witchers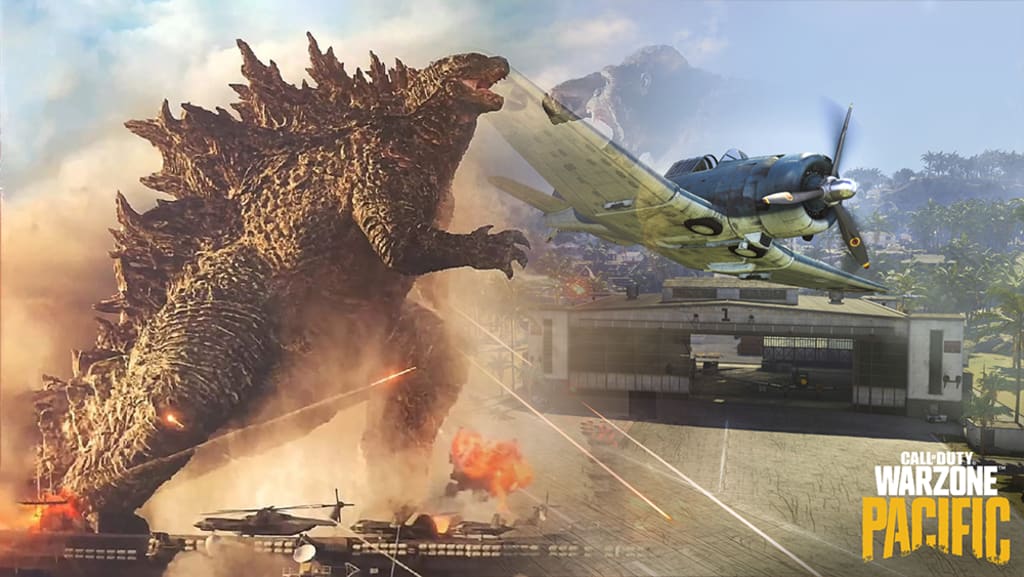 The horror community may not receive ample amounts of news each week, but there's always just enough to leave some fans overwhelmed and feeling like they're missing out. The Gaming Hour hopes to provide those readers with a resource they can refer to once a week for the horror gaming news they may have missed out on.
And when the week has some doozies like last week, you definitely don't want to miss a beat! We're talking news that can topple skyscrapers and romps in the haunted woods of Tennessee.
Godzilla Potentially Teased as 'Call of Duty: Vanguard" Update
In one of the strangest crossovers that may ever happen in Call of Duty, Warzone may actually be moving forward with the rumored Godzilla vs Kong crossover event first suggested by data miners back in February.
Gaming news outlet and Call of Duty fansite Modern Warzone has been drop clues and hints as they're found, including Godzilla and Kong-themed weapon skins (pictured below). The official Call of Duty Twitter has also been hard at work teasing something coming, with cryptic videos and messages, including an audio transmission that, when run through a spectrogram by KARNAGE content creator Ryan B., revealed the message "Monsters Are Real."
How developers plan on integrating Godzilla and King Kong into the multiplayer shooter is still all speculation, though it's possible the two lay waste to Caldera, sending players to another battleground. In Godzilla vs Kong, Hollow Earth played a prominent role in the movie and could very well become a new Call of Duty map.
With the clues unraveling quickly and Season 3 right around the corner on April 27, it's only a matter of time before the dueling duo stomps their way into Warzone.
'The Witcher III' Next-Gen Version Delayed, but NOT Indefinitely
Though players don't seem to be asking for it, Saber Interactive had been hard at work on an enhanced version of The Witcher 3: Wild Hunt. The upgraded return of Geralt of Rivera was slated for release on PS5 and Xbox Series X in Q2 of 2022, but a recent announcement from CD Projekt Red had many believing it was stuck in "development hell."
CD Projekt Red tweeted last week that it was moving development of the enhanced version in-house. That led some outlets to suggest that the project had run into issues and was delayed "indefinitely." Michal Nowakowski, CD Projekt Red's senior vice president of business development, commented on the over-exaggerated news during an investor call.
"There's been a lot of insinuations that we're going to launch June next year or something like that. That's completely not the case," he stated. "We're evaluating our time. That requires a bit of investigation. That's all we're saying. Nobody is saying the game is delayed in some monumental time gap ahead of us."
Why the switch in developer, then? It could very well have to do with the Ukraine conflict. Shortly after Russia attacked Ukraine, CD Projekt Red stated it would be cutting ties with Saber Interactive's Russian office. While there's no confirmation that it was the same office working on the update, the timing fits.
Pedro Pascal Opted to Stay Away from 'The Last of Us' for HBO Series Role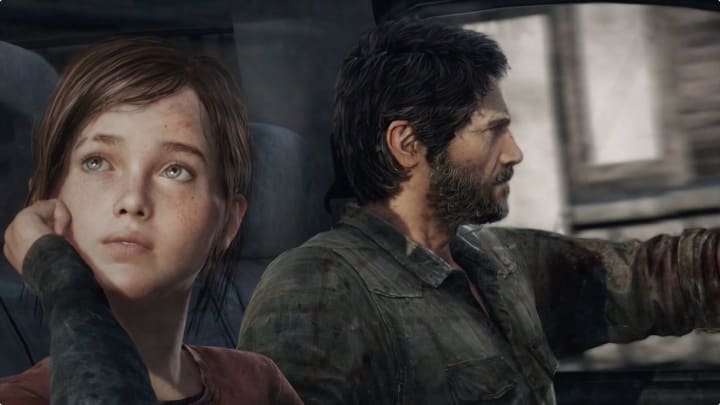 News regarding HBO's upcoming The Last of Us series has been relatively light, but Pedro Pascal, who plays the game's father lead Joel, shined some light on it in a recent interview with GQ. During the talk, Pascal likened the adaptation to The Mandalorian, in which he starred as the titular character. Though there are few parallels between The Last of Us and the Star Wars universe, Pascal notes it's more about the passion of those involved.
While the interview was very light on details regarding the series, Pascal did talk about his experience with Naughty Dog's series. Displeasing some fans, he stated that he intentionally created a "healthy distance" from Joel, opting instead to let the game's director, Neil Druckmann, and the show's creator, Craig Mazin, flesh out the character.
"... it's in good hands because they love it so much," Pascal said. "Well, clearly Neil created the video game, but Craig loves it so much. So it really is made for the people that love it. And there's some very intense storytelling for people might be less familiar."
Pascal is joined by Game of Thrones alumni Bella Ramsey, Gabriel Luna, Nick Offerman, Jeffrey Pierce, and Anna Torv. Pierce returns to the series having voiced Tommy in the video games.
Game Informer Commands Deadites in 'Evil Dead the Game' Feature
There's less than a month left until Saber Interactive releases unholy hell on the world - and Game Informer marked the final countdown with an exclusive look at commanding Deadites. It's something better watched than talked about, so the full gameplay can be found below.
It's quite clear that Saber Interactive has done quite a bit to try and capture the look, feel, and tone of Ash Williams' greatest nuisances.Will you be possessing trees or taking on the survivors as a powerful warlord?
About the Creator
Writer | Avid Gamer | Horror Enthusiast | A Voice for All Industries
Writing and building communities are my passions
Featured on all corners of the Internet
Reader insights
Be the first to share your insights about this piece.
Add your insights