The Gaming Hour News Roundup Vol 2
Zombies, Monsters, and Difficult Decisions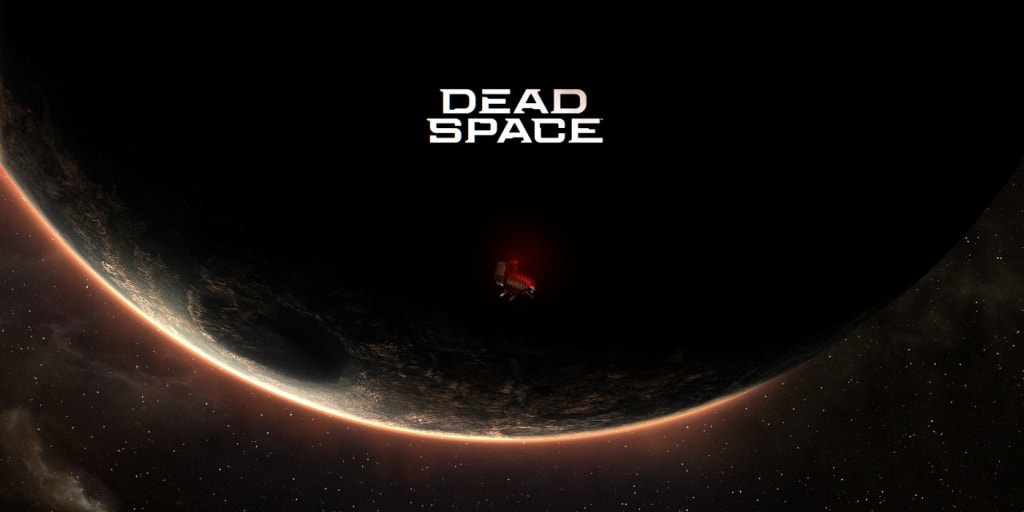 When I launched The Gaming Hour last week, I made a crucial misstep in forgetting that, sometimes, there just isn't much news to report. So, I'm going to pivot, and from this volume on, will be releasing these news briefs as a weekly series. A lot can happen in a week, and you're not going to want to miss a beat, especially as we get deeper and deeper into the current generation's life cycle.
To round out the week ending March 12, 2022, I've pulled a few brief announcements that landed near the week's end. While two are quite encouraging, the third may leave some players looking for a new space flight simulator after enjoying eight great years with a Frontier Developments' release.
'Dead Space' Gets Slapped with Early 2023 Release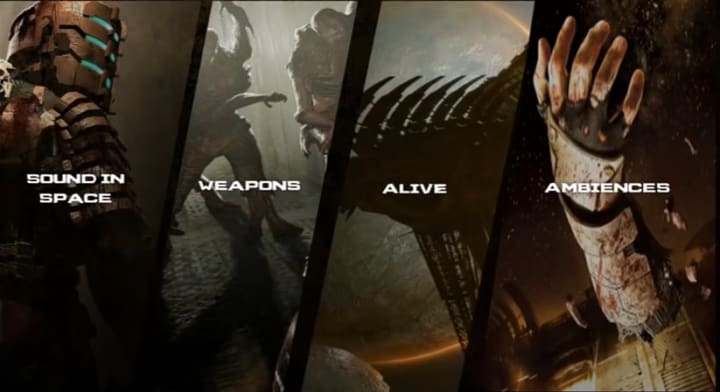 If you've been itching to step foot once again on the infested USG Ishimura in the upcoming Dead Space reboot, Electronic Arts has revealed a tentative "Early 2023" release window. EA and Motive Studios accompanied the announcement with the "Fear Reimagined" developer showcase on GameSpot, which focused primarily on how Motive is approaching audio design.
Sound has always been a big part of the Dead Space series, and it's clear Motive is doubling down through enhancements like obstruction and occlusion, which alter how players will hear sound based on their position in relation to the audio cue and any obstacles. The differences between Visceral's original sound design and Motive's update are very noticeable, and it's clear we're in for a true next-gen audio experience.
Motive also introduced the A.L.I.V.E. system, which dictates Isaac Clarke's breathing patterns and dialogue based on the environment, health status, exertion, and more. The more injured Isaac is, the more it will affect how he sounds during scripted dialogue.
Check out the full showcase in the video below.
The Future of 'Elite Dangerous' is Looking Bleak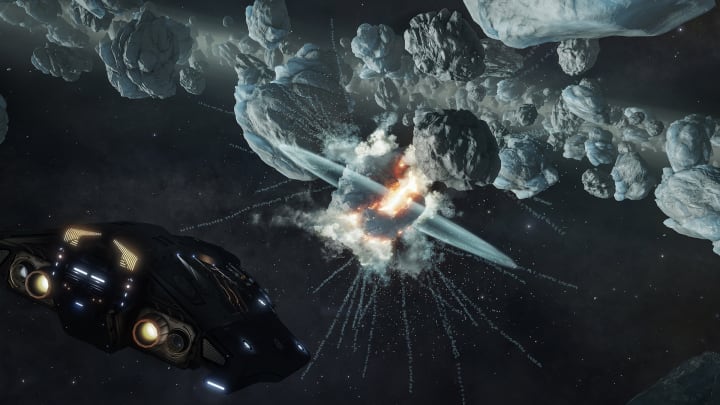 Since 2014, players have been cruising the vast emptiness of space in Elite Dangerous, a space flight simulator from the team at Frontier Developments. Even after eight years of upkeep, Frontier had been supporting its open-ended 1:1 scaled replica of the Milky Way, but a recent announcement puts a damper on the game's future.
Though Frontier was working on bringing the latest expansion, Odyssey, to consoles, CEO David Braben revealed that all development on future console content has stopped. Elite Dangerous' console release didn't have the greatest beginning, and it was evident that Frontier was putting much of its effort into the PC version. When Odyssey was released on PC, it was riddled with bugs and required numerous patches to be playable, which likely lent to the decision to cancel the console version.
Braben noted on the official Elite Dangerous blog that the console version will still play, but new content was sacrificed "with the long-term future of Elite Dangerous in mind." Braben closed the post with hope for a brighter future for the PC version, stating, "With regards to what is coming next in Elite Dangerous, we look forward to sharing further news in due course."
'House of the Dead' Remake to Get Physical Release
Little has really been covered about the upcoming The House of the Dead: Remake for the Nintendo Switch, but as the April release date approaches, developer MegaPixel Studio is getting a little more vocal.
We already knew the game was being released on Nintendo's eShop, but a physical release of the on-the-rails shooter was not expected. Publisher Microid worked with Forever Entertainment on distributing a "Limidead Edition" physical version of The House of the Dead, and it's more than just a hardshell case.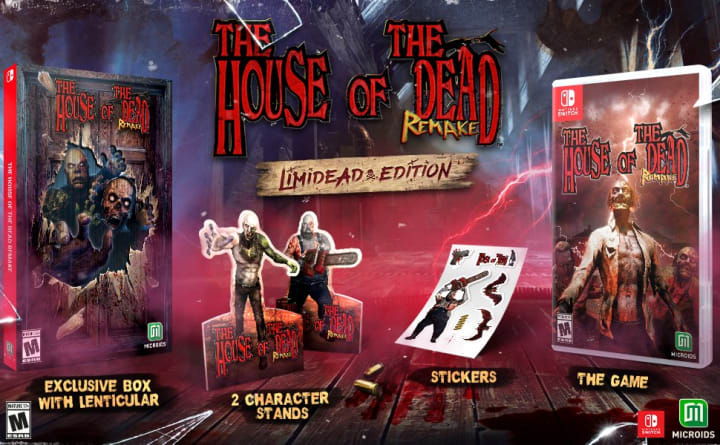 The remake's limited-edition release contains zombie character stands, stickers, and an exclusive lenticular box. Despite being limited, the physical release will only run $40. Pre-orders are currently available on Amazon, though no release date has been assigned.
About the Creator
Writer | Avid Gamer | Horror Enthusiast | A Voice for All Industries
Writing and building communities are my passions
Featured on all corners of the Internet
Reader insights
Be the first to share your insights about this piece.
Add your insights