The Gaming Hour Roundup for March 9, 2022
Turtles, Dinosaurs, and Trouble for PlayStation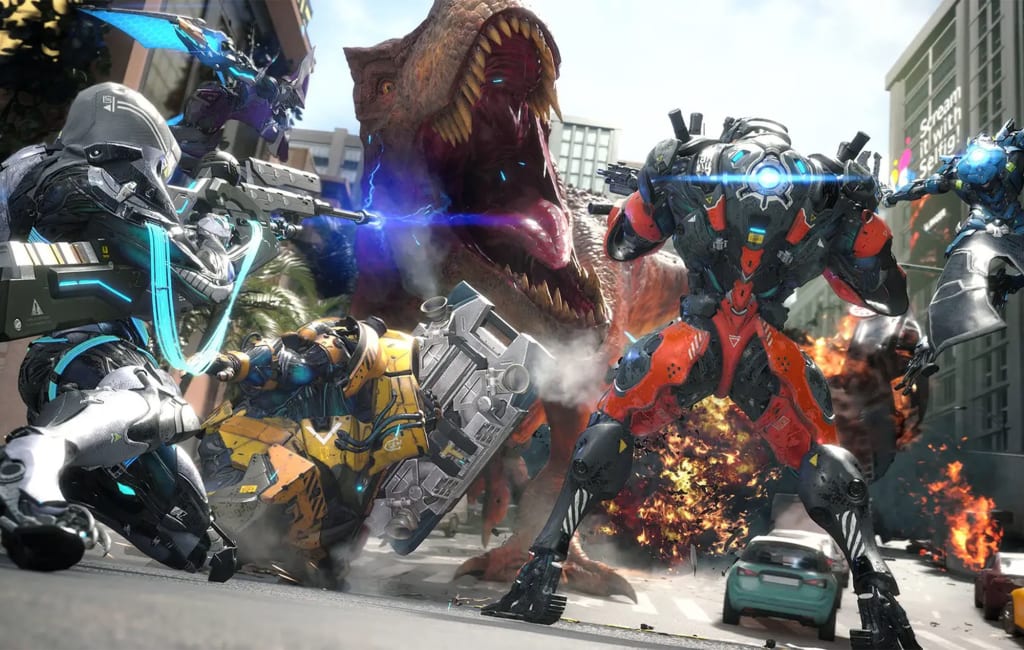 Exoprimal (Capcom)
While much of the Pacific time zone is drifting quietly off to sleep, I'm hammering away at keys and jostling joysticks. It's in the serenity of night that I boot up a console or my PC and plunge myself into fantastical worlds created by the most brilliant minds in game development. I call this, quite uncreatively, my "gaming hour." It's also about this time, during load times and matchmaking, that I review the day's news to keep abreast of what's happening in the industry and satiate my curiosity.
In my new Gaming Hour series, I'll be covering the reveals, announcements, and releases that you may have missed. Now, March 9 may seem like an arbitrary day to start, but it's actually been quite exciting for gamers and developers alike with a new PlayStation State of Play, announcements that cater to a vast audience, and brewing trouble for PlayStation.
'Exoprimal' Squases 'Dino Crisis' Dreams
Players have long since been pining for a remake to Capcom's prehistoric survival horror title, Dino Crisis, and it seemed like an announcement was primed and ready for PlayStation's State of Play presentation. However, rather than a slow-paced and atmospheric horror title, viewers were treated to a chaotic romp full of vibrant colors, mech suits, and hordes of dinosaurs.
Exoprimal is the anti-Dino Crisis, pitting players against wave after wave of dinosaurs. Instead of a small arsenal of weapons and minimal ammo, players will square off against the prehistoric threat in specialized exosuits equipped with ample firepower and abilities like a raptor-stopping shield. Capcom's making it easy to test out each suit, as players can swap between them mid-mission should the situation call for it.
There's still plenty more to see before gauging whether Exoprimal will be extinct on arrival, but the itch for dino-centric action and co-op multiplayer may drive some enthusiasm. Exoprimal is dropping sometime in 2023 on Steam, PS4, PS5, Xbox One, and Xbox Series S | X.
'Teenage Mutant Ninja Turtles: Cowabunga Collection'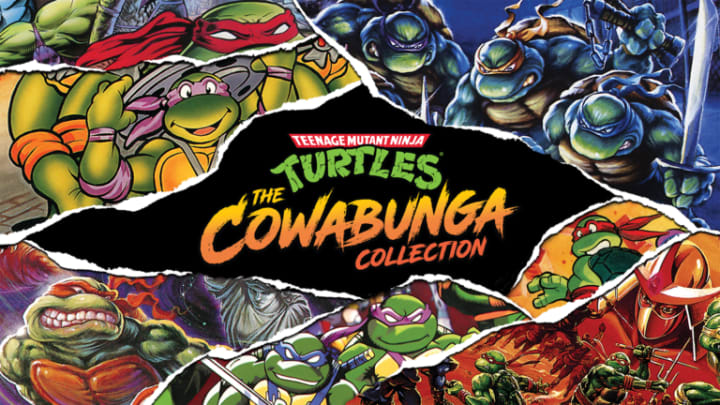 Since the 1989 punishingly difficult NES game, everyone's favorite heroes in a half-shell have graced arcades, consoles, and handhelds in some of the most memorable licensed titles. Later in 2022, gamers young and old will be able to dive into many of these titles thanks to Konami and Nintendo's Cowabunga Collection.
The collection will include 13 classic 8 and 16-bit games, including:
Turtles in Time (Arcade)
The Manhattan Project (NES)
Tournament Fighters (SNES)
The Hyperstone Heist (Sega Genesis)
Fall of the Foot Clan (Game Boy)
Back from the Sewers (Game Boy)
The collection is releasing later this year on Steam and all current- and last-gen systems, including the Nintendo Switch. The Cowabunga Collection marks the second Teenage Mutant Ninja Turtle game releasing this year, as the newest beat 'em up, Shredder's Revenge, is also slated for a 2022 release.
Japanese Developers Took the Spotlight in Sony's State of Play
Though PlayStation fans were really looking for a diverse State of Play, the brief event remained primarily focused on Japanese developers. That's not to say there weren't some notable announcements worth catching, like the reveal of Returnal: Ascension, an update to the PS5's roguelike shooter that adds co-op play and a challenge tower, the Tower of Sisyphus.
A new Ghostwire: Tokyo trailer also stole the show, giving viewers glimpses of the supernatural threat that will devastate the titular city on March 25. Additional announcements and reveals included:
Gotham Knights Slapped with October Release Date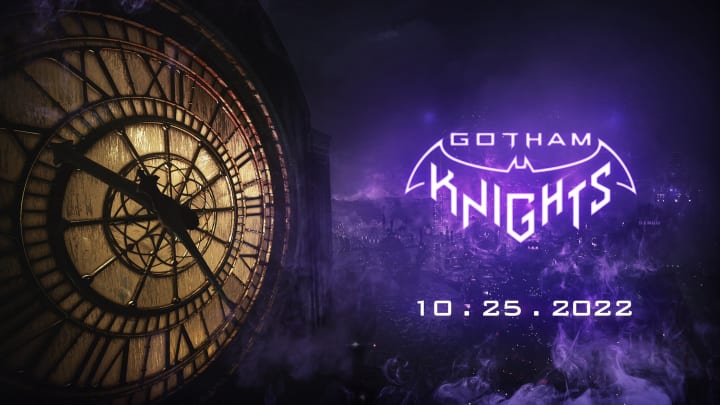 News seems to have been trickling out about WB Games Montreal's Gotham Knights, but the studio finally revealed a release date for the Arkham series spin-off. Players will take control of Batgirl, Robin, Nightwing, and Red Hood on October 25, 2022, on the ninth anniversary of Batman: Arkham Origins and shortly after Arkham City's 11th.
The announcement came via a post on the official Gotham Knights Twitter and offered no additional information on the upcoming action RPG.
PlayStation Facing Growing Discrimination Lawsuit
In November 2021, Emma Majo, a former IT security analyst at PlayStation, filed a gender discrimination lawsuit against the studio. Though Sony attempted to have the case dismissed, according to Axios, Majo's claims are being validated by eight more women, who have recently stepped forward with their own complaints of gender bias and discrimination.
Polygon dug a bit deeper into the lawsuit and found that the testimony of the eight women includes claims of male workers ranking their female colleagues' appearance, attending strip clubs during lunch, and frequently telling "filthy jokes" and sharing "images of women." Instances of unwanted physical touching, inappropriate sexual behavior, and even a lack of privacy for breastfeeding employees were logged as part of the new testimony.
new releases
About the author
Writer | Avid Gamer | Horror Enthusiast | A Voice for All Industries
Writing and building communities are my passions
Featured on all corners of the Internet
Reader insights
Be the first to share your insights about this piece.
Add your insights